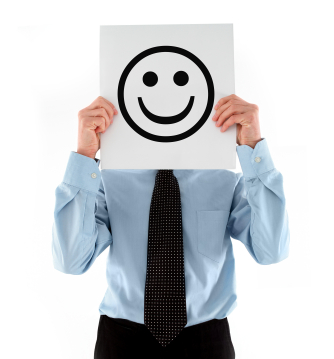 Can money, as the song goes, change everything? A new study from the University of Liege in Belgium shows that it can at least impair our ability to appreciate the simple things. When participants were given a piece of chocolate, wealthy folks reported more difficulty savoring–the ability to prolong a positive mood–than those who weren't moneyed. And when exposed to a pile of cash, both groups spent less time savoring that chocolate. Authors think that continuous exposure to things like expensive restaurants makes it hard to see the pleasure of sunsets and family dinners. How can we work to cultivate a taste for the small stuff?
Get engaged. Find an absorbing, challenging pastime that allows you to feel some mastery. That can be anything from participating in stimulating conversation to rock climbing. Research shows that achieving this state, called flow by psychologist Mihaly Csikszentmihalyi, will allow you to function at your fullest and lead to more positive feelings about yourself and life in general.
Do good. Studies show that those who volunteer report better mental health than those who don't. Volunteering can increase a sense of capability in the world.
Buy experiences, not things. Data suggests that in some ways money can buy happiness–when you splurge on a vacation, say, rather than shoes. The thinking: Experiences lead to lasting memories, which can result in satisfaction, meaning, and a solid sense of self. Other studies suggest that spending on leisure is smart because activities generate social connections, and strong connections contribute to happiness.
– from Whole Living magazine
for more inspiration go to http://SageBliss.com