Harry Styles doesn't look very happy about his best friend, Ed Sheeran, giving a kiss to Rizzle Kicks rapper Jordan Stephens. The trio met up in London on Tuesday night to celebrate Harry's other close friend (and One Direction's "personal groomer") Lou Teasdale for the launch of her new beauty book, The Craft. Harry is back in England after taking a trip to LA earlier this month [1] to work on new music. He is currently filming a music video with his One Direction bandmates in Clevedon, UK, but journeyed back to London in time for Lou's special bash.
Don't forget to vote for Harry in our March Man-ness poll [2], where he is currently facing off against Justin Timberlake [3], Drake, and Adam Levine!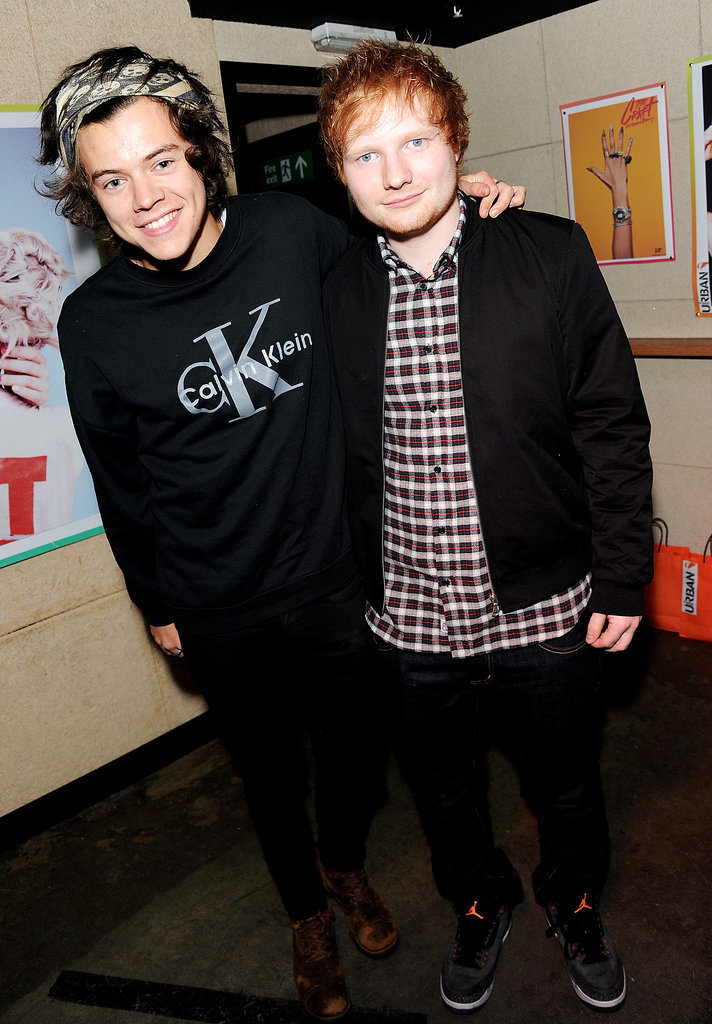 Harry posed with Ed.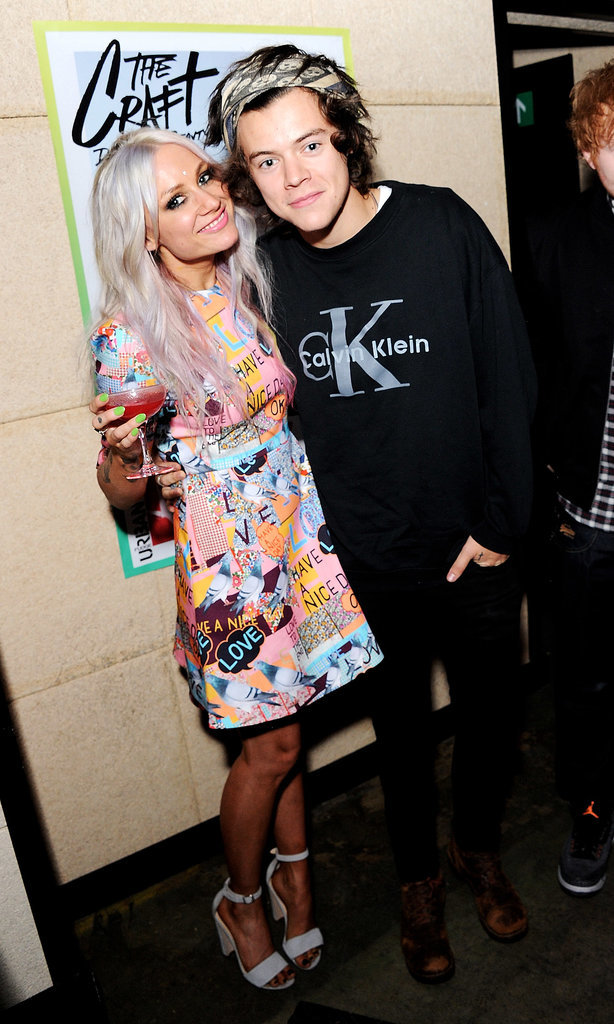 Harry also snapped pics with Lou Teasdale.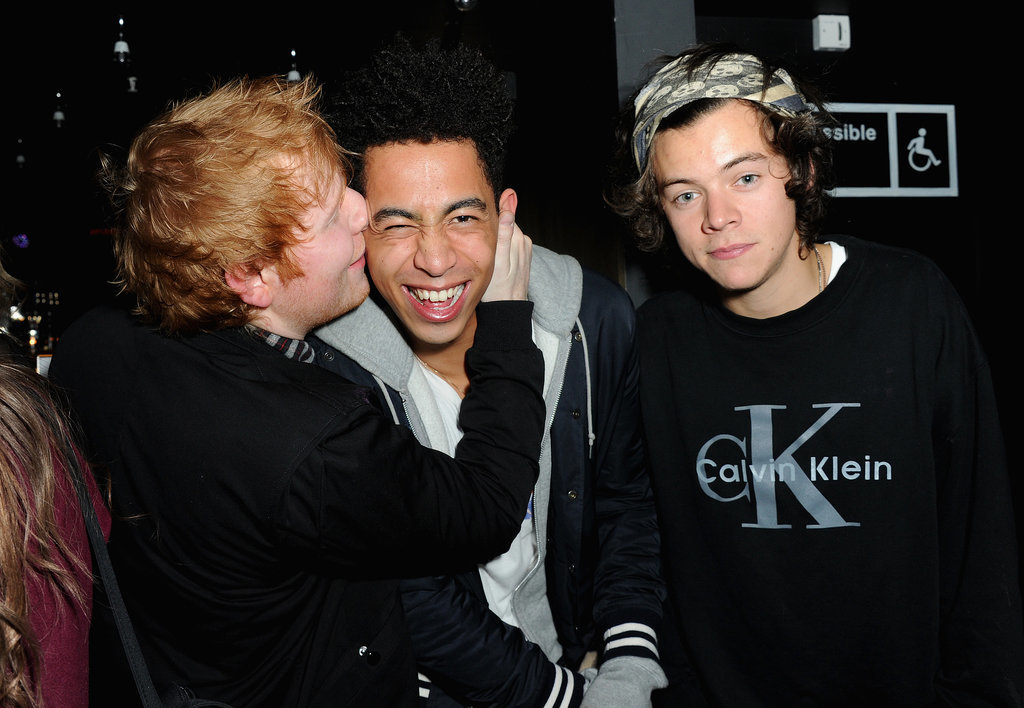 Ed gave a kiss to Jordan Stephens while Harry looked unimpressed.