Hilary Duff [1] is staging a musical comeback! More than seven years since the release of her last album, Dignity, the actress and singer is gearing up to promote her forthcoming single. This time around, Hilary seems to be going for a more mature look, which she teased Friday on the set of her upcoming music video in Malibu, CA. The blond beauty revealed her svelte physique [2] in a two-piece black bikini and donned a handful of metallic bracelets and necklaces, one of which hung past her belly button. While preparing for her close-ups, Hilary chatted with her estranged husband, Mike Comrie, who relaxed on a blanket, and their son, Luca.
It's been a hectic year for the mom since she announced her split from Mike in January [3]. Ever since, she's been hitting the music studio to record new songs and preparing for her upcoming TV Land show, Younger, which is set to premiere this Fall. In the midst of all that, her childhood ex Aaron Carter admitted he still has a thing for her [4]. Keep reading to see Hilary's hot bikini body, and then prepare for the next chapter of the former Disney star's career with 31 reasons we can't wait to see her back on TV [5].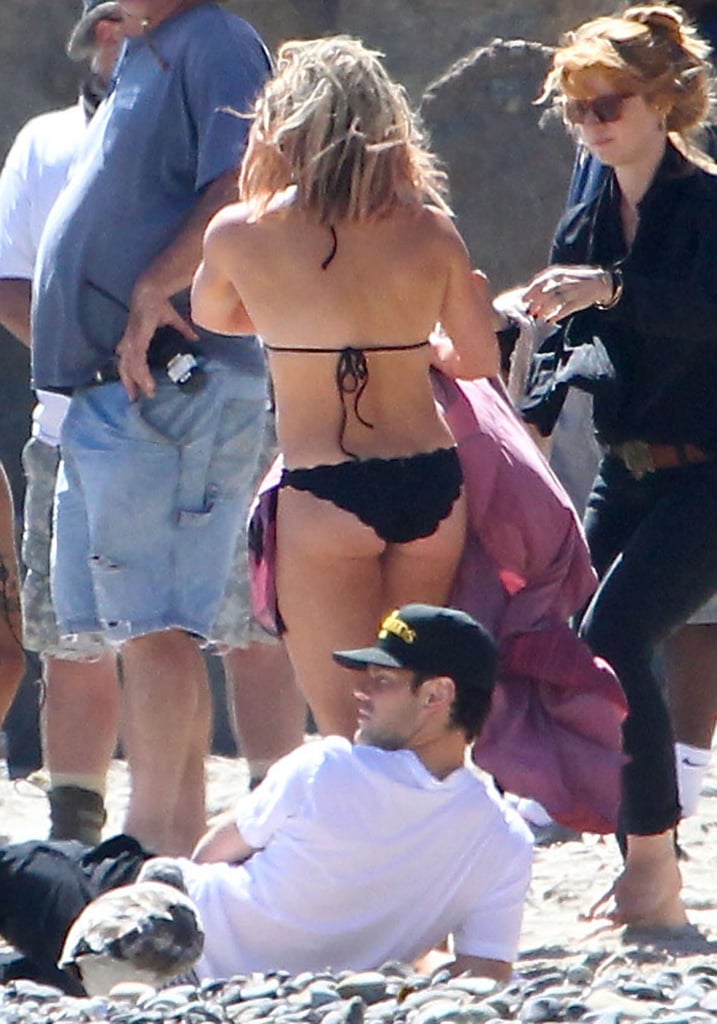 Mike took in the ocean views as Hilary got ready to film.