Kettle Corn is my comfort food.  I found out that I could make it at home relatively easily.  It takes the same amount of time to pop popcorn in the microwave and way healthier for you.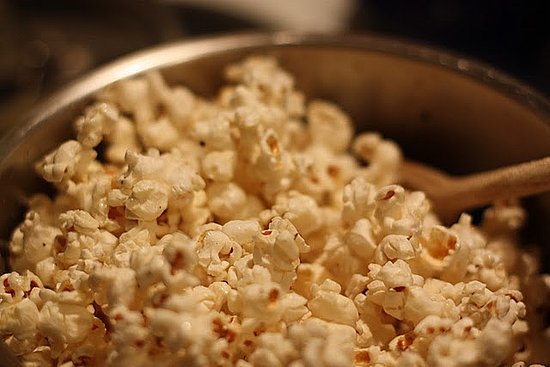 Kettle Corn:
2 tbsp corn kernels
1 tsp vegetable/peanut oil
1 pinch of salt
few grinds of black pepper
2 tbsp. granulated sugar
In a deep sauce pan, heat the oil on medium high heat for 30 seconds and add the corn kernels.  Add the pinch of salt, pepper and sugar and stir to coat all the kernels.  Once the corn starts popping, cover tightly with a lid and shake every few seconds until the kernel popping slows, take off the heat immediately.  Stir everything to combine and sprinkle with a bit more salt.  Pop in a movie or settle in for an exciting game, and enjoy!