Homemade Physical Mineral Sunscreen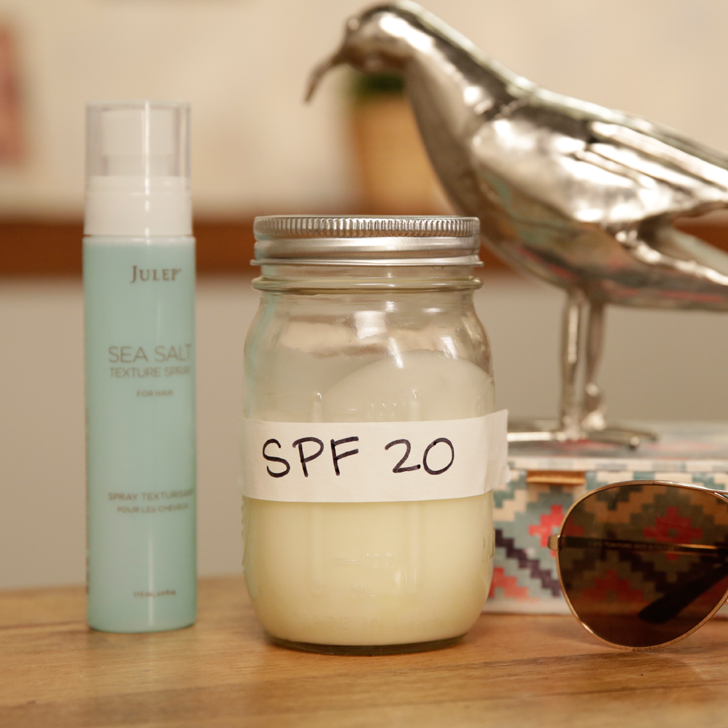 Ask anyone who cares about their skin: sunscreen is essential. But with everything out on the market, it's hard to find a sunscreen that is safe for your skin. Instead of dealing with all those chemical sunscreens we can't pronounce, we took matters into our own hands and learned how to make a healthy, all-natural sunscreen at home. And bonus: it only requires three ingredients — four, if you include your own signature scent.
Note: Please consult a physician before any homemade project if you're pregnant, deal with certain skin conditions or otherwise.