Somehow, some way, Jennifer Lopez [1] turned 45 years old this week. It's incredibly weird because it seems like just yesterday we were watching her grace the big screen in Selena and dance her way into our hearts with hits like "Jenny from the Block" and "Waiting For Tonight." But the craziest part is, she still looks the same! Not only do Jennifer's onstage outfits and sexy moves give Miley Cyrus a run for her money [2], but her bikini body is off the charts, and she isn't shy about flaunting her famous physique [3] on the beach or on the red carpet.
Keep reading for the recent photos, all from the past year, that prove Jennifer Lopez is a sorceress — or alien, or vampire, or some other supernatural being that doesn't age — then see more stars whose real ages may surprise you [4].
This is Jennifer Lopez — in June 2014 — wearing a Versace leotard inspired by her infamous plunging Grammys gown from 2000.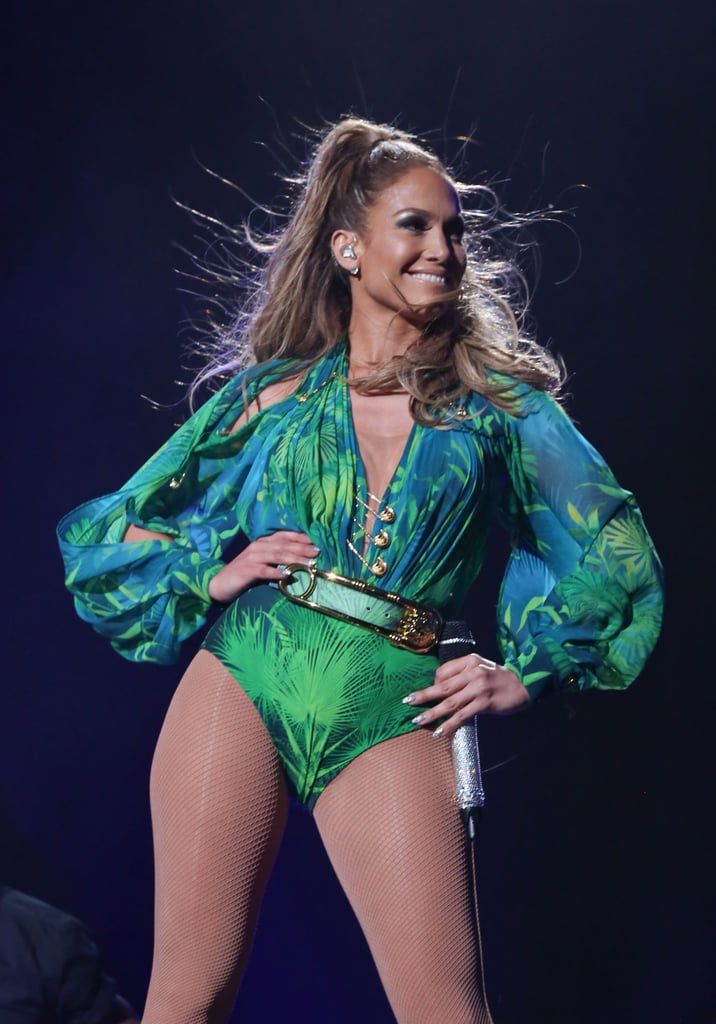 This photo is also from June 2014. Doesn't she kind of still look like she did 14 years ago?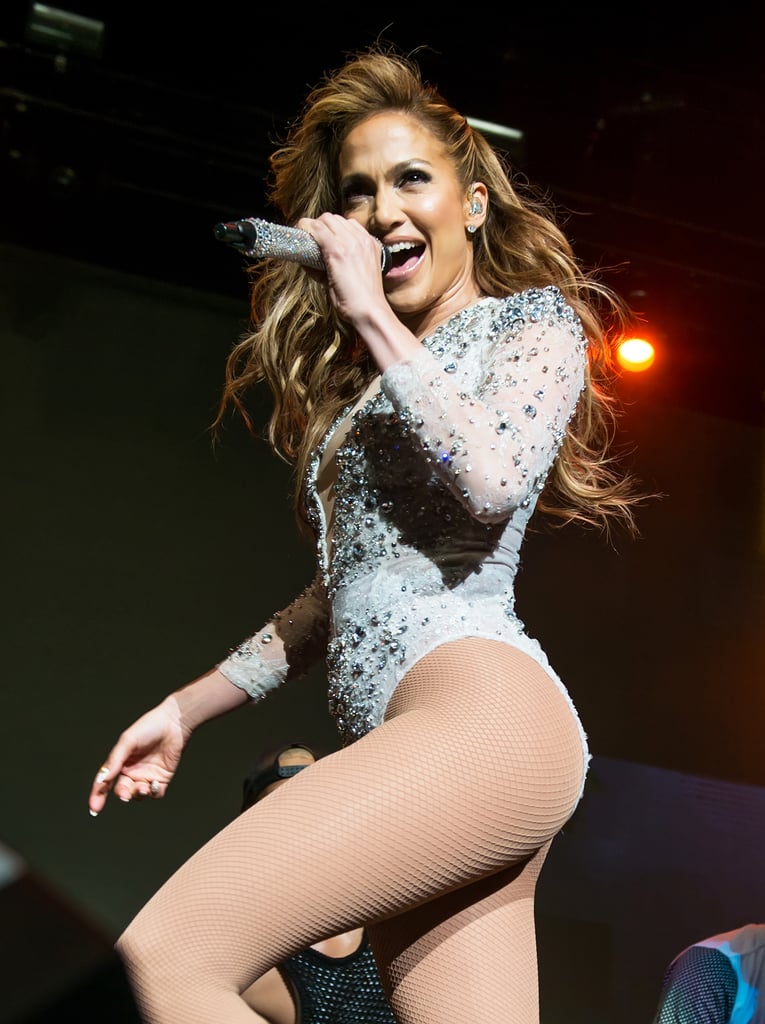 Yowza!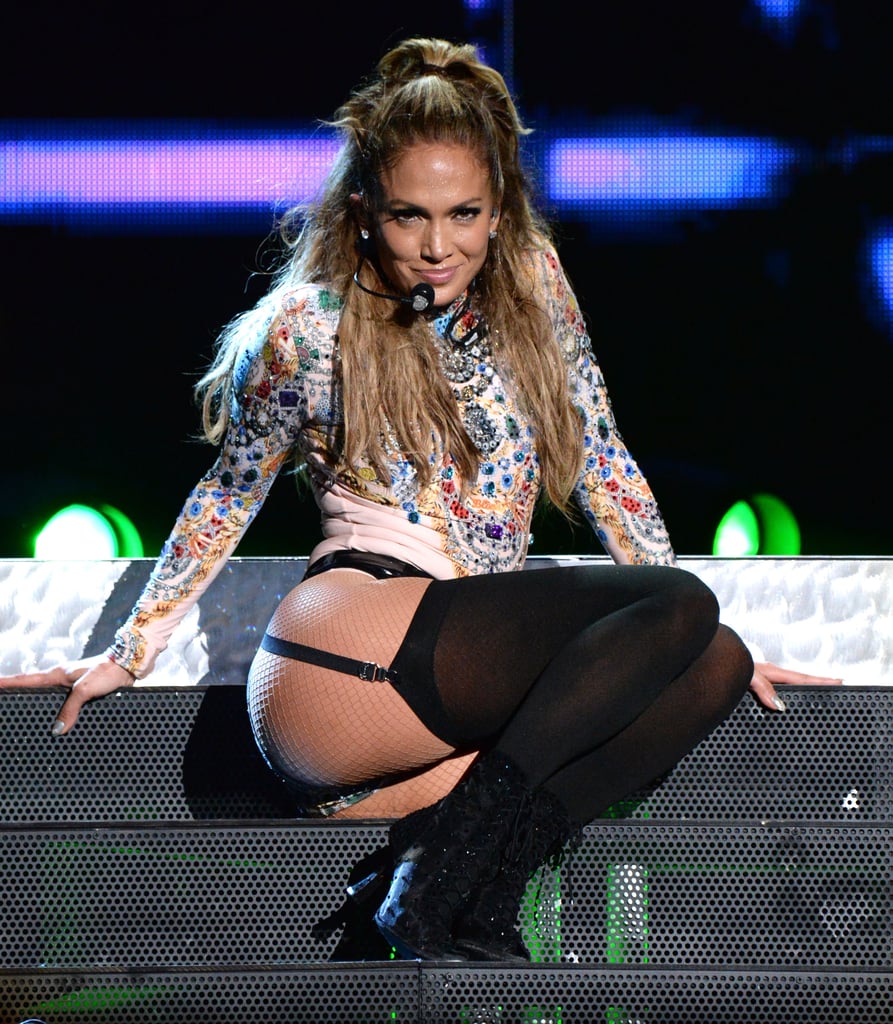 Come on — she's frozen in time!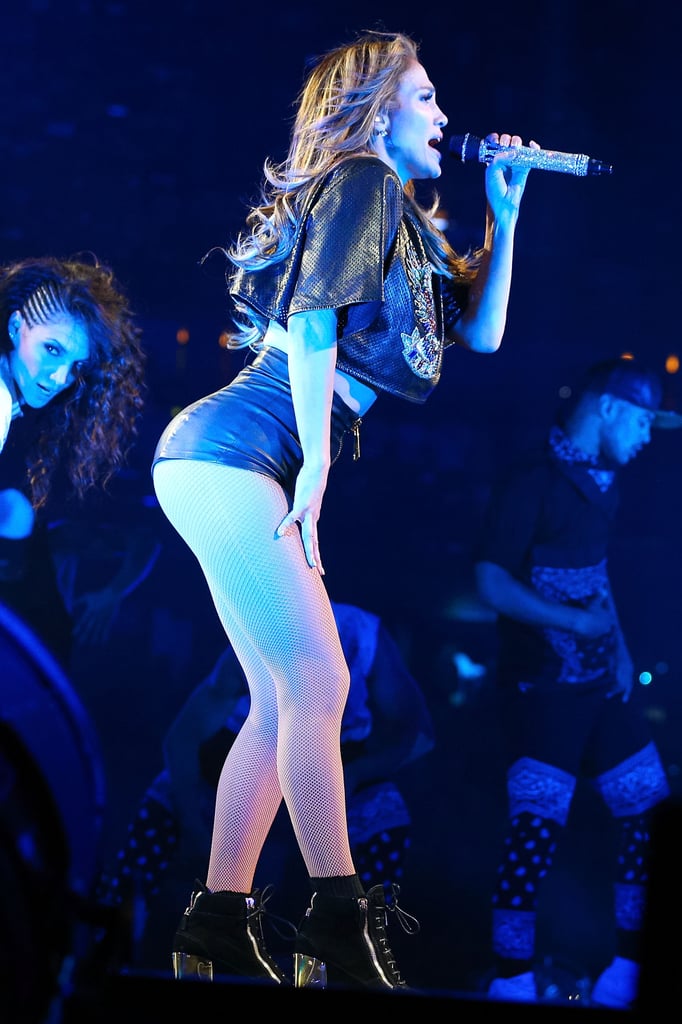 Seriously, what is this?
Source: Instagram user jlo [5]
Look at that bikini body!
Source: Instagram user jlo [6]
Look at that makeup-free skin!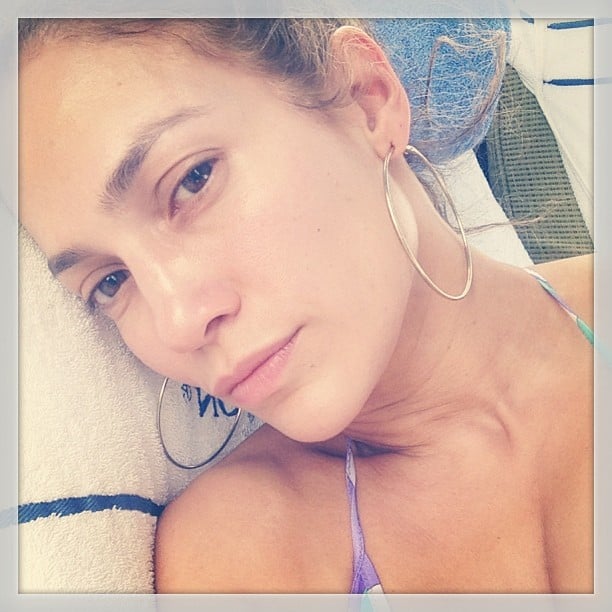 Source: Instagram user jlo [7]
This is her casually filming a commercial on the beach in May 2013.
This is her filming a music video months later, on a yacht, surrounded by hot, tan, shirtless men. Casual.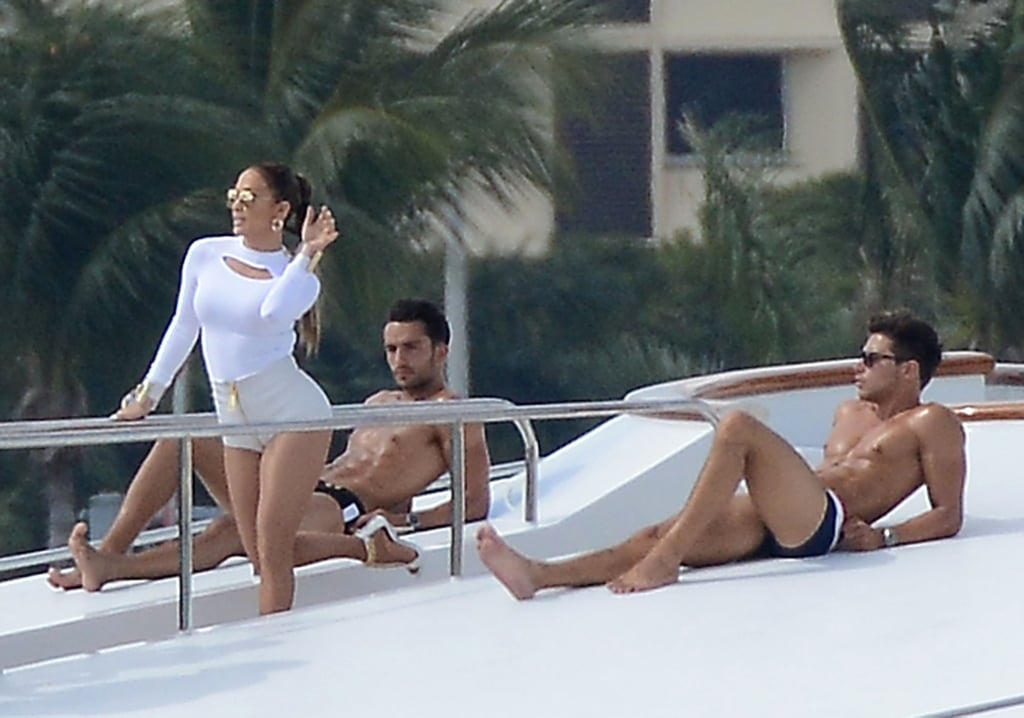 This is how she does daytime-chic.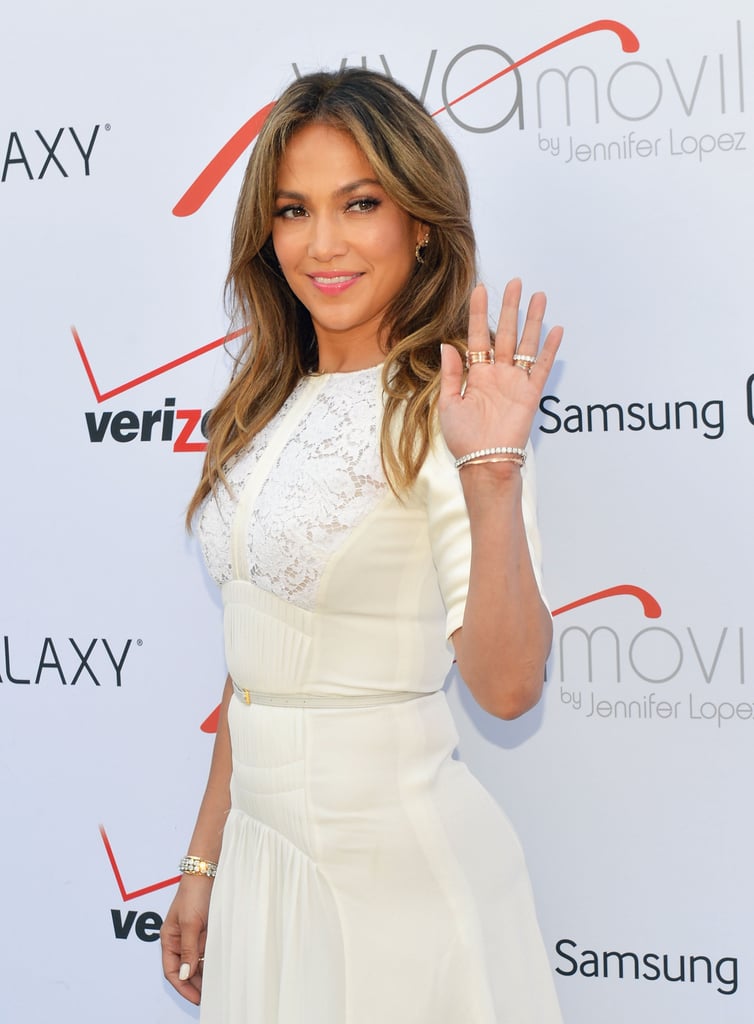 This is how she does punk.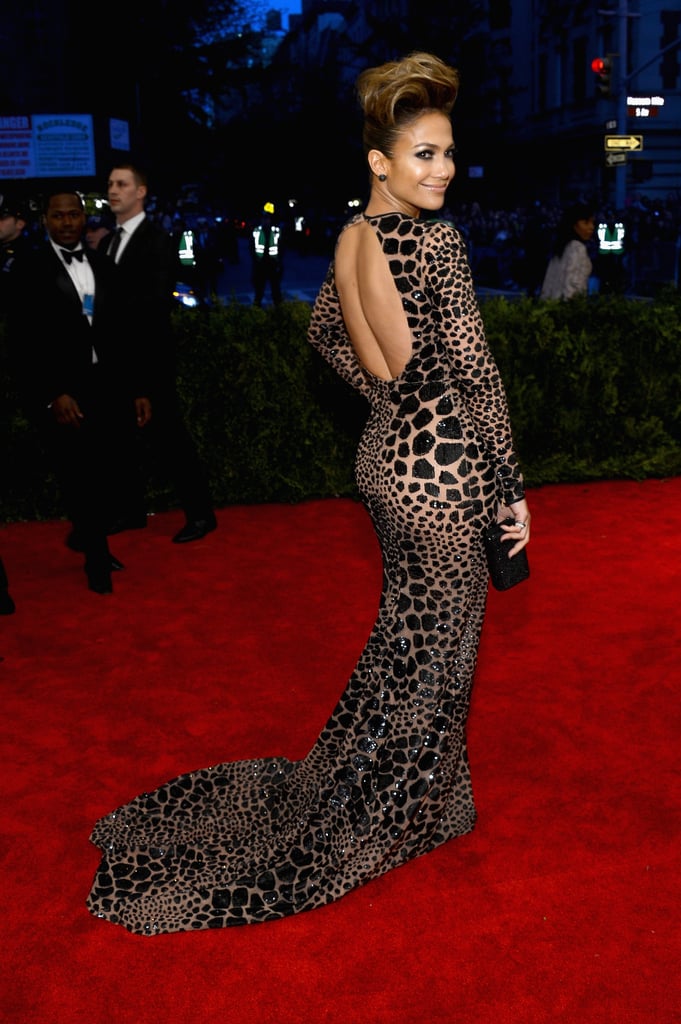 And this is how she looks on a "single moms' night out." She's had two kids!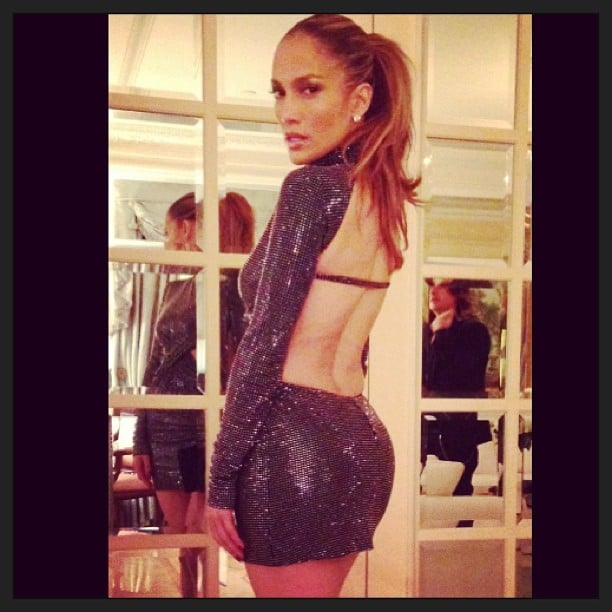 Source: Instagram user jlo [8]
She might actually be the only person that can still pull off this look.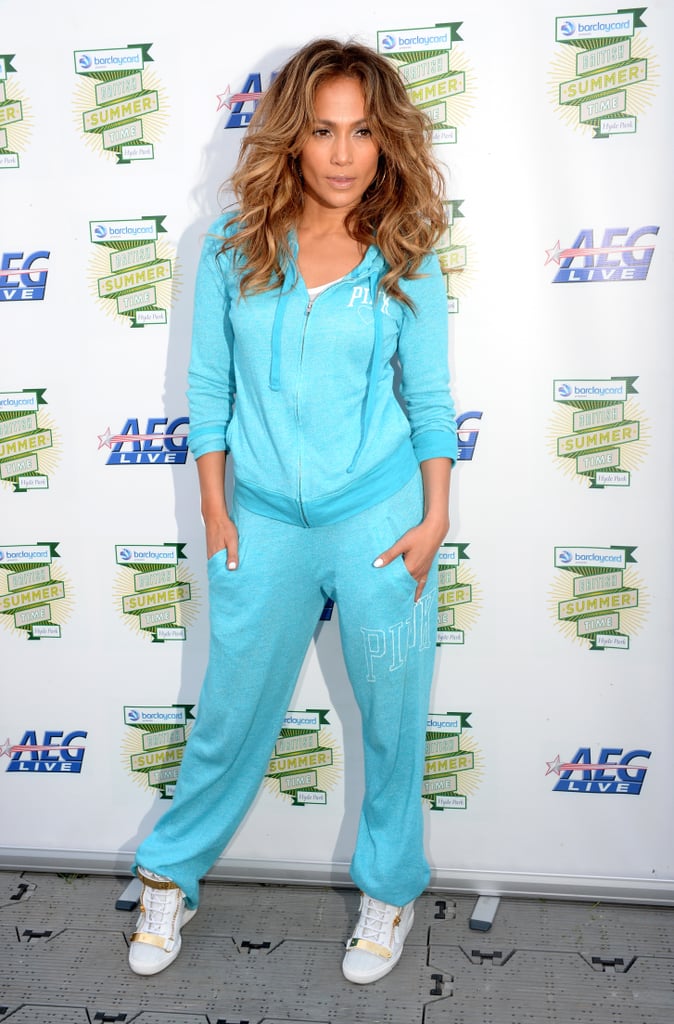 She can capture the attention of thousands of World Cup fans, even when they just want to see the soccer already.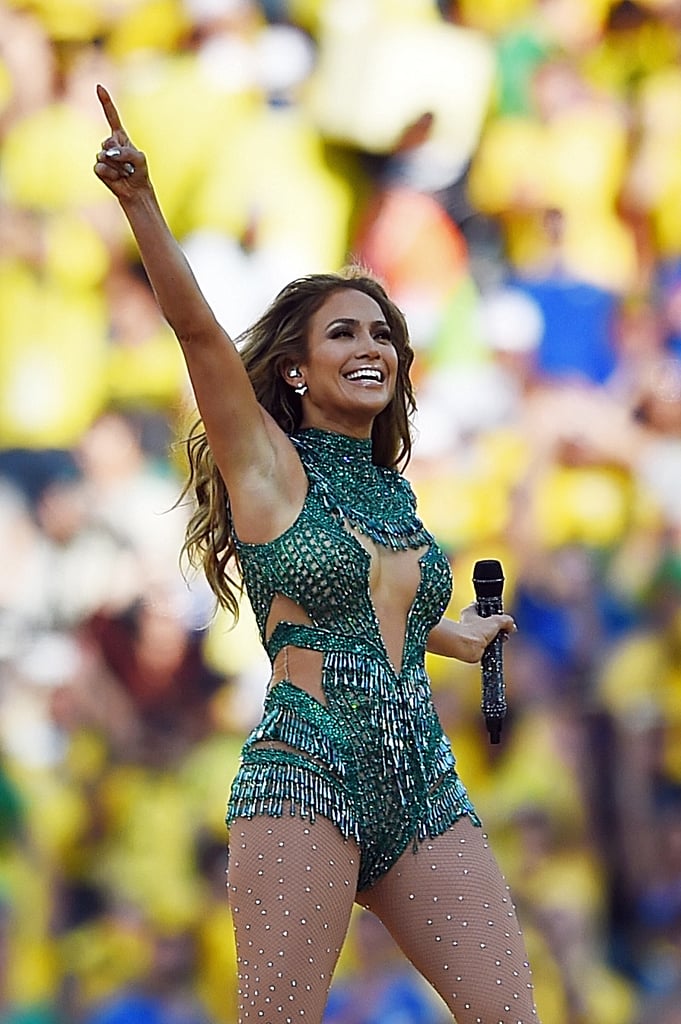 She can hang with the boys (like her fellow American Idol judges, Keith Urban and Harry Connick Jr).
She can hang with Rihanna (and we all know how hard Rihanna can party).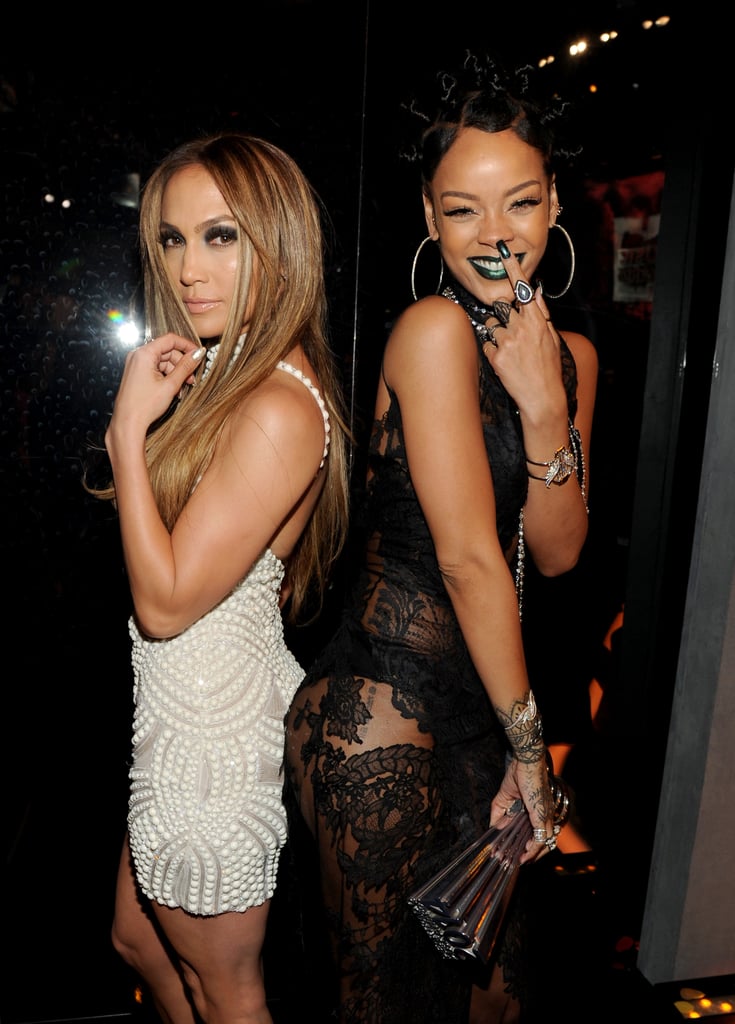 And she even upstaged Taylor Swift at a Taylor Swift concert.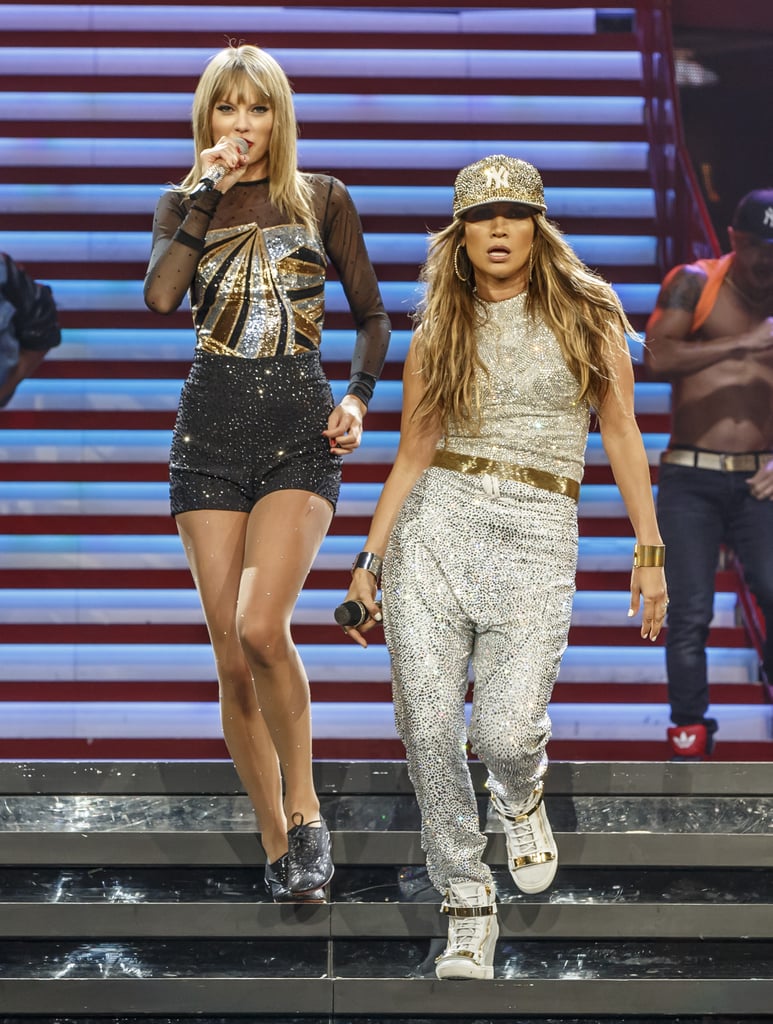 She has perfected the "you guys sing while I stand here like a goddess" pose.
She has mastered the over-the-shoulder, sexy but still coy "Who, me?" red carpet pose.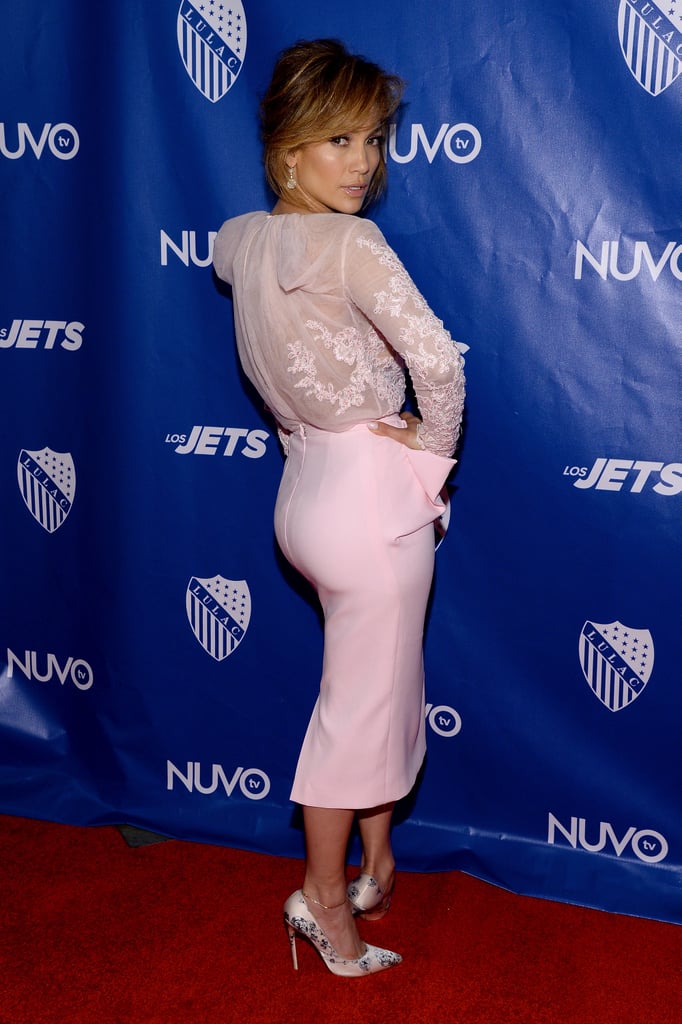 She knows how to show off those stems.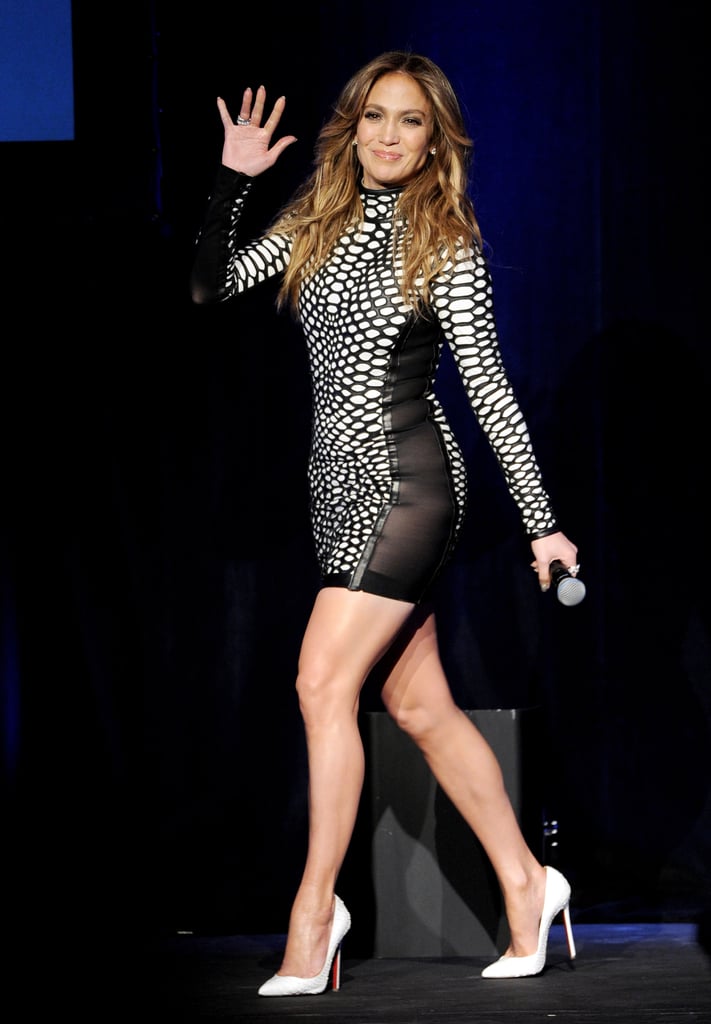 Even when she's sitting down.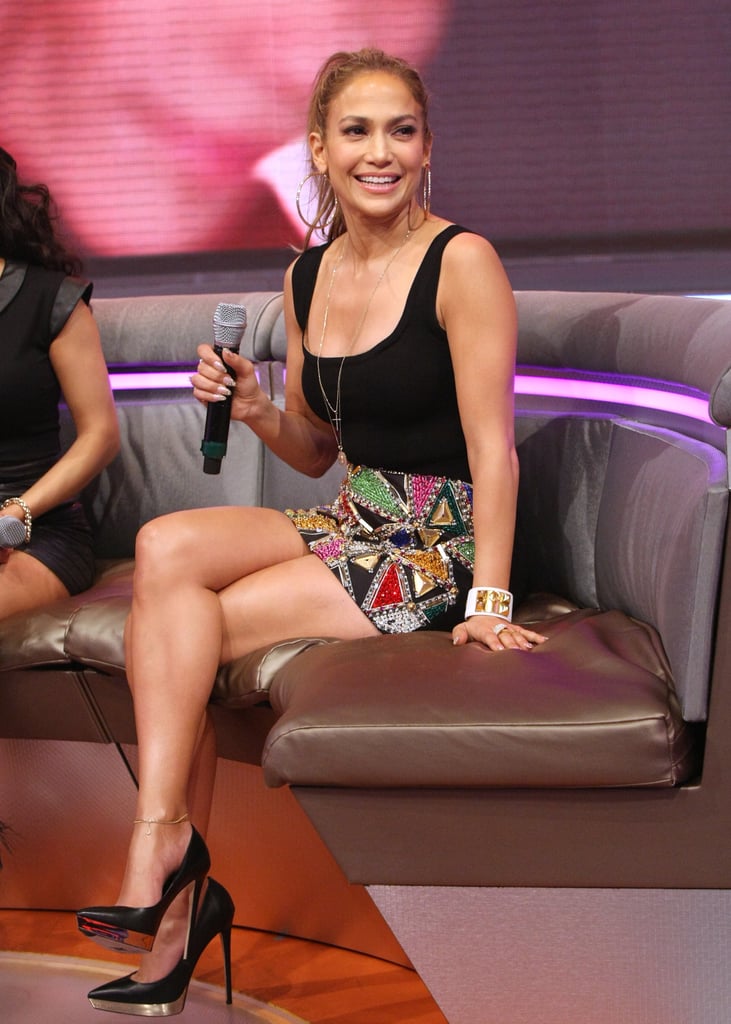 This could very easily be a wax figure. Is she a wax figure?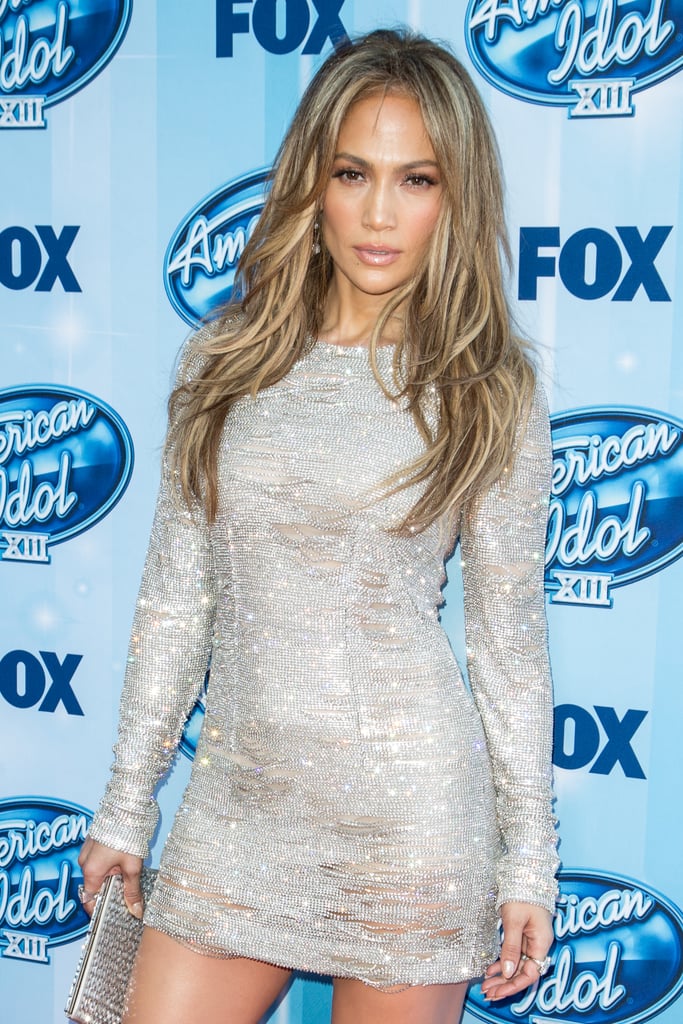 She's like a butterfly coming out of the cocoon!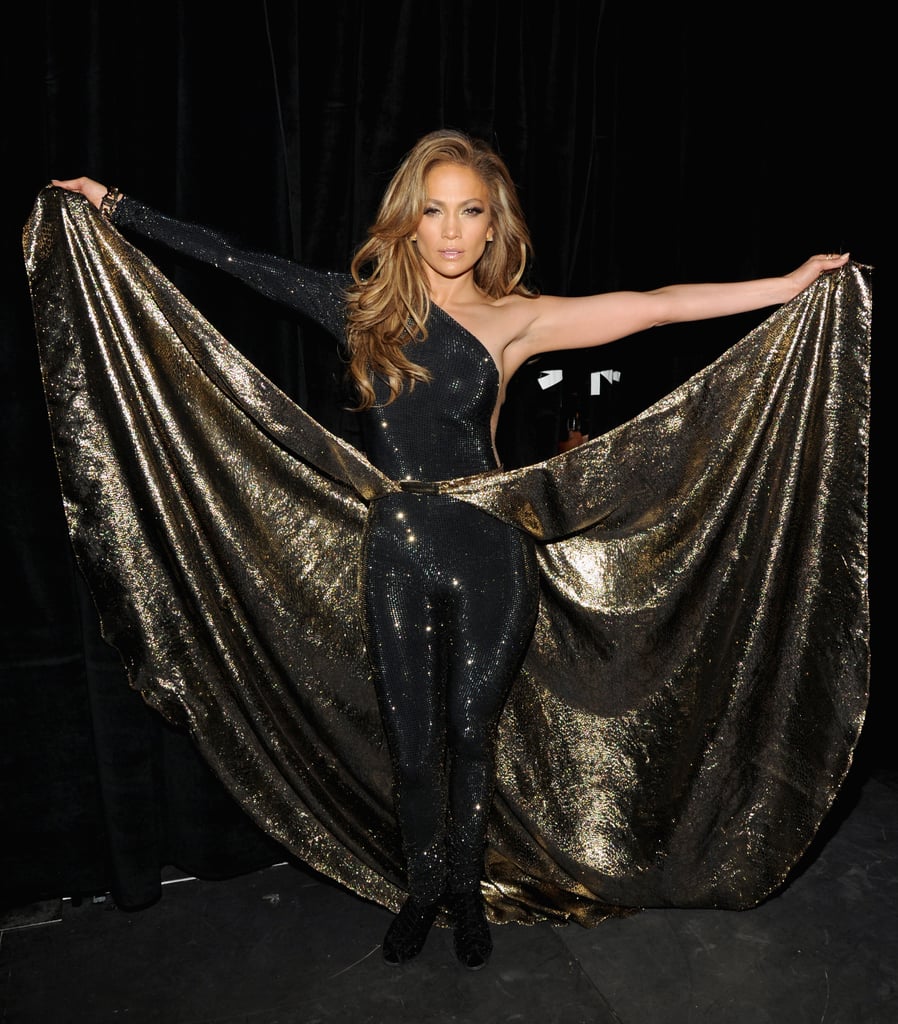 Get down with your bad self, Jen! You deserve it.