How Gay Stars Have Come Out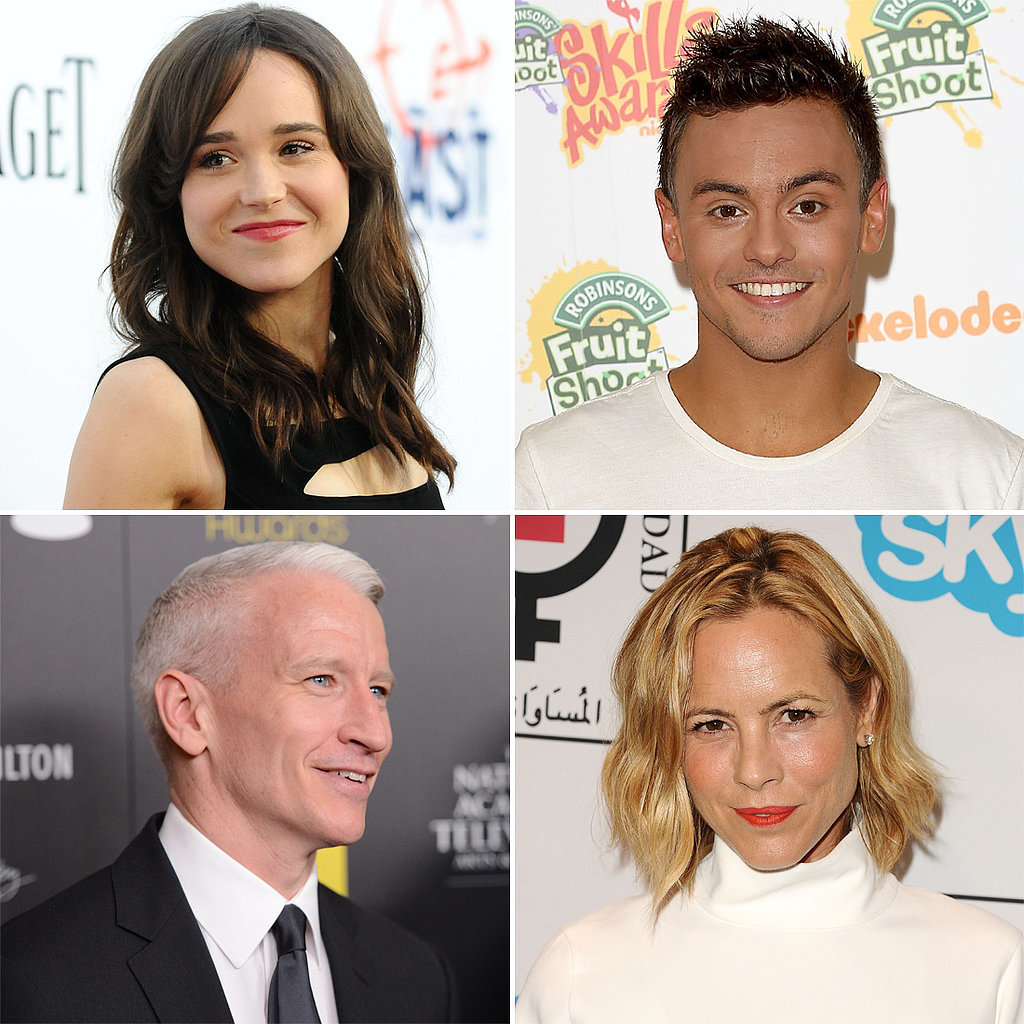 What's Your Reaction?
0
0
0
0
0
0
1
How Gay Stars Have Come Out
Recent years have seen major strides for gay rights, including the Supreme Court striking down the Defense of Marriage Act and dismissing California's Proposition 8. There has been a measurable and cultural shift in how Americans view same-sex unions in the last few years alone. A June 2013 poll found that today, more Americans support gay marriage than oppose it, compared to 2008, when 58 percent of Americans opposed it. One cause for this increased tolerance could be how outspoken public figures have become about their own sexuality.
Just last week, Ellen Page attended the Time to THRIVE conference in Las Vegas and came out during her speech, admitting that she was tired of lying by omission. The brave declaration came at the heels of actress Maria Bello's coming-out essay in The New York Times as well as British Olympic diver Tom Daley's confessional YouTube video addressing his own sexuality, both of which made headlines at the end of 2013. Ellen, Maria, and Tom join a growing number of stars who have paved the way for gay people everywhere by coming out, including Frank Ocean, Anderson Cooper, and Jodie Foster, who came out at the Golden Globes last January. Be inspired by these celebrities who've used magazines, talk shows, and their blogs to come out!
— Additional reporting by Britt Stephens
Latest