In honor of National Coming Out Day, we're taking a look at how celebrities have come out over the years. In 2014, Ellen Page [1] attended the Time to THRIVE conference in Las Vegas and came out during her speech, admitting that she was tired of lying by omission. The brave declaration came on the heels of actress Maria Bello's coming-out essay in The New York Times, as well as British Olympic diver Tom Daley's confessional YouTube video addressing his own sexuality, both of which made headlines at the end of 2013. Ellen, Maria, and Tom joined a growing number of stars who have paved the way for gay people everywhere by coming out, including Frank Ocean, Anderson Cooper [2], and Jodie Foster, who came out at the Golden Globes [3] in 2013. Be inspired by these celebrities who've used magazines, talk shows, and their blogs to come out.
— Additional reporting by Britt Stephens and Laura Marie Meyers
Wentworth Miller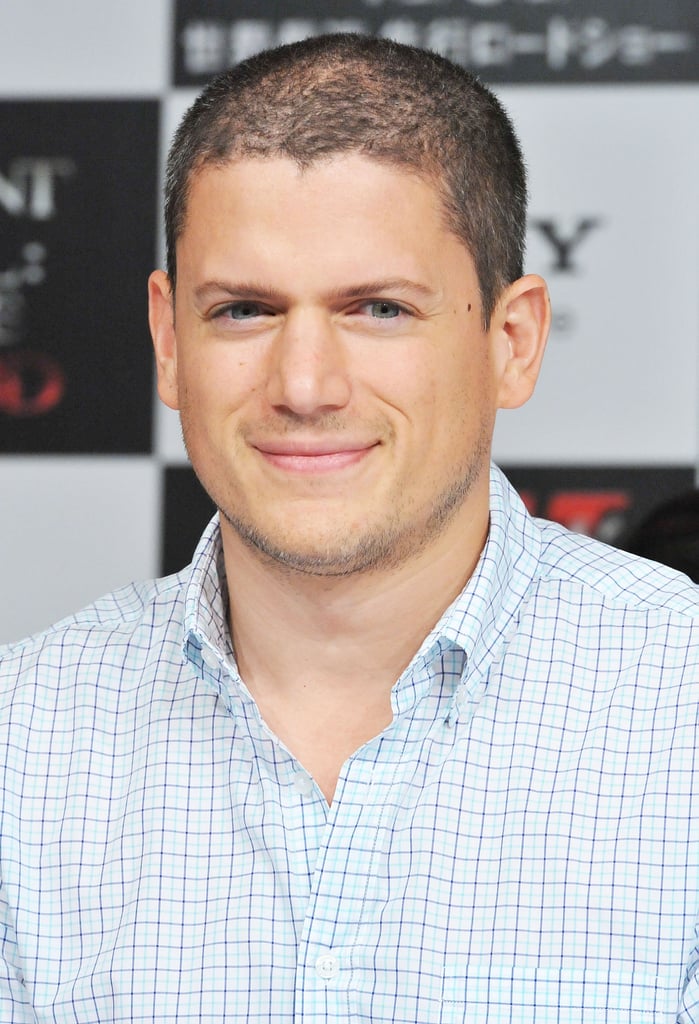 Wentworth Miller [4] came out in a letter [5] in 2013, rejecting an invitation to the St. Petersburg International Film Festival in Russia because of the country's discriminatory laws. "As someone who has enjoyed visiting Russia in the past and can also claim a degree of Russian ancestry, it would make me happy to say yes," he wrote. "However, as a gay man, I must decline. I am deeply troubled by the current attitude toward and treatment of gay men and women by the Russian government."
Sean Hayes
Sean Hayes is best known for playing flamboyant character Jack on Will and Grace, but it wasn't until an Advocate interview in 2010 that he officially came out [6]. He said, "I am who I am. I was never in, as they say. Never. I believe that nobody owes anything to anybody."
Ellen Page
Actress Ellen Page came out [7] in February 2014 at the Time to THRIVE conference in Las Vegas. During her speech, she said, "I'm here today because I am gay and because maybe I can make a difference, to help others have an easier and more hopeful time. Regardless, for me, I feel a personal obligation and a social responsibility."
Matt Bomer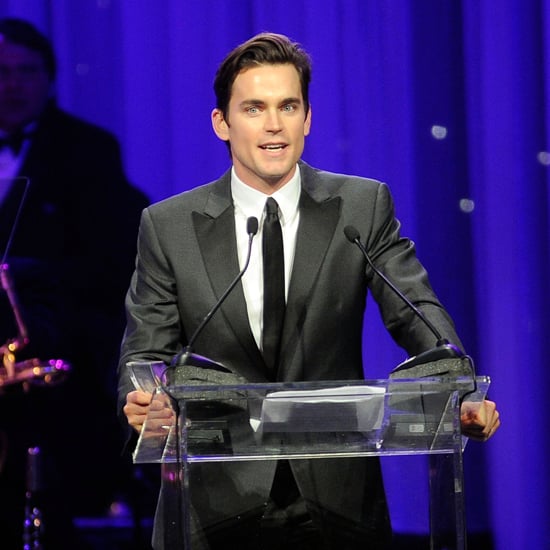 Matt Bomer came out at the Steve Chase Humanitarian Awards [8] in 2012 by thanking his partner, Simon Halls, and their three kids when he accepted an award for his work fighting HIV/AIDS. He said, "I'd really especially like to thank my beautiful family: Simon, Kit, Walker, Henry. Thank you for teaching me what unconditional love is. You will always be my proudest accomplishment."
Ellen DeGeneres
It was a whirlwind of coming out for comedian, actress, and talk show host Ellen DeGeneres [9] in 1997. She came out publicly on The Oprah Winfrey Show, appeared on the cover of Time magazine with the quote, "Yep, I'm gay," and then had her character on the sitcom Ellen come out to her therapist, who was played by Oprah!
Jodie Foster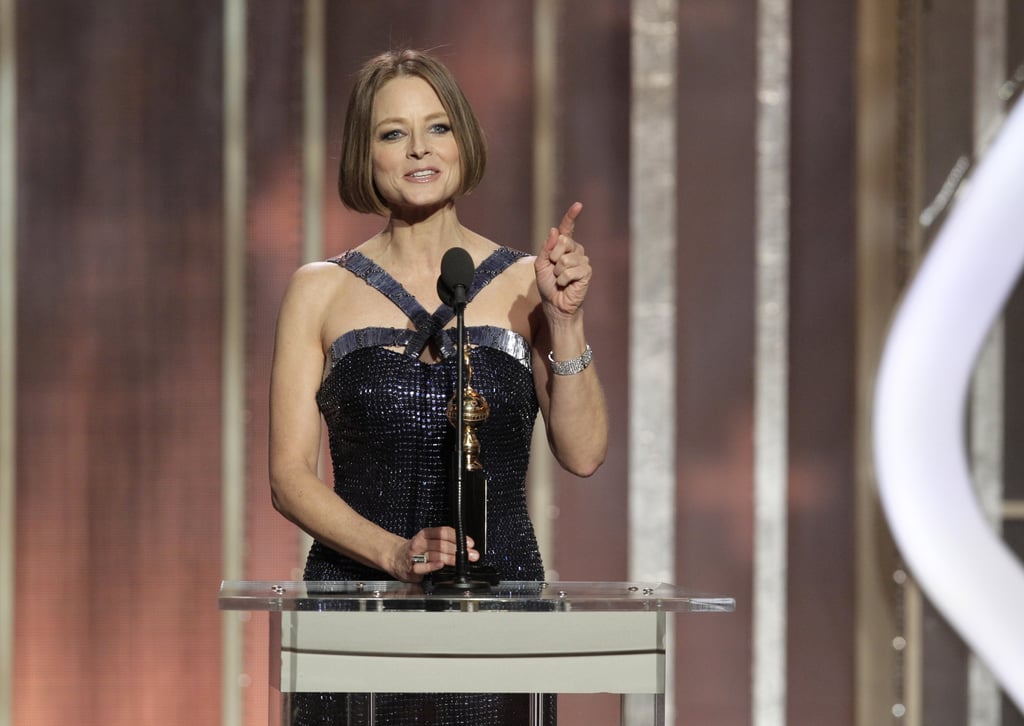 At the 2013 Golden Globes, Jodie Foster came out in her acceptance speech [10], alluding to the end of her relationship with ex-partner and coparent Cydney Bernard. She said, "Every celebrity is expected to honor the details of their private life with a press conference, a fragrance, and a primetime reality show. . . . I already did my coming out back in the Stone Age. In those very quaint days when a fragile young girl would open up to trusted friends and family and co-workers and then gradually and proudly to everyone who knew her — to everyone she actually met."
Rosie O'Donnell
At an ovarian cancer research benefit in 2002, Rosie O'Donnell didn't mince words when she came out [11], simply stating, "I'm a dyke!"
Tom Daley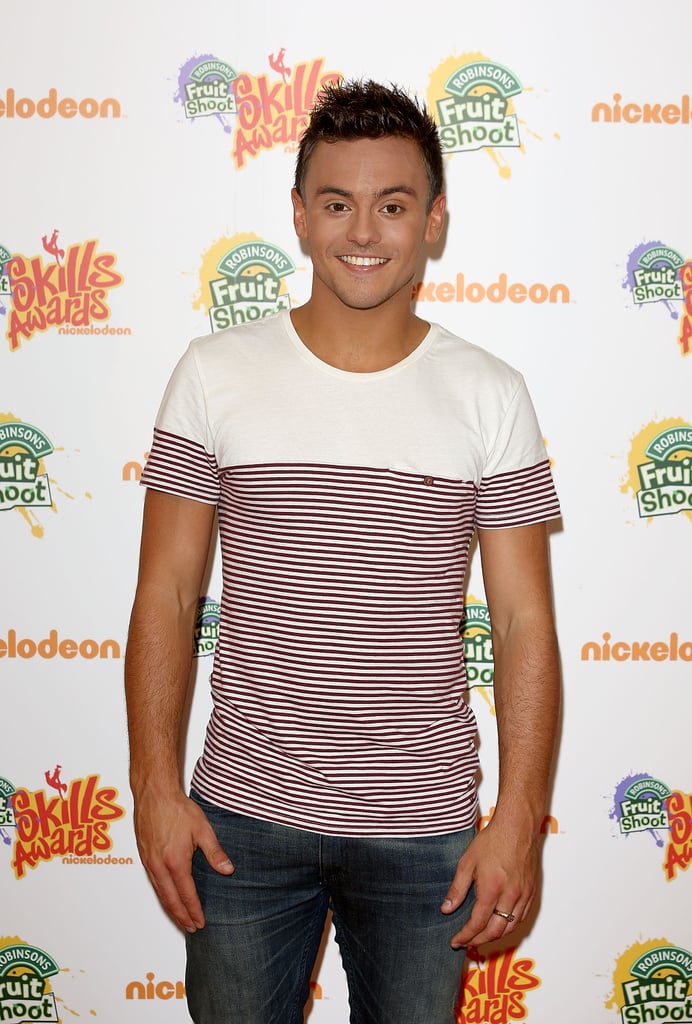 In 2013, British Olympic diver Tom Daley came out [12] with a video captioned, "This has been a hard decision to make, but I wanted you to hear this from me." In the video, he said, "Of course, I still fancy girls, but right now I'm dating a guy, and I couldn't be happier."
T.R. Knight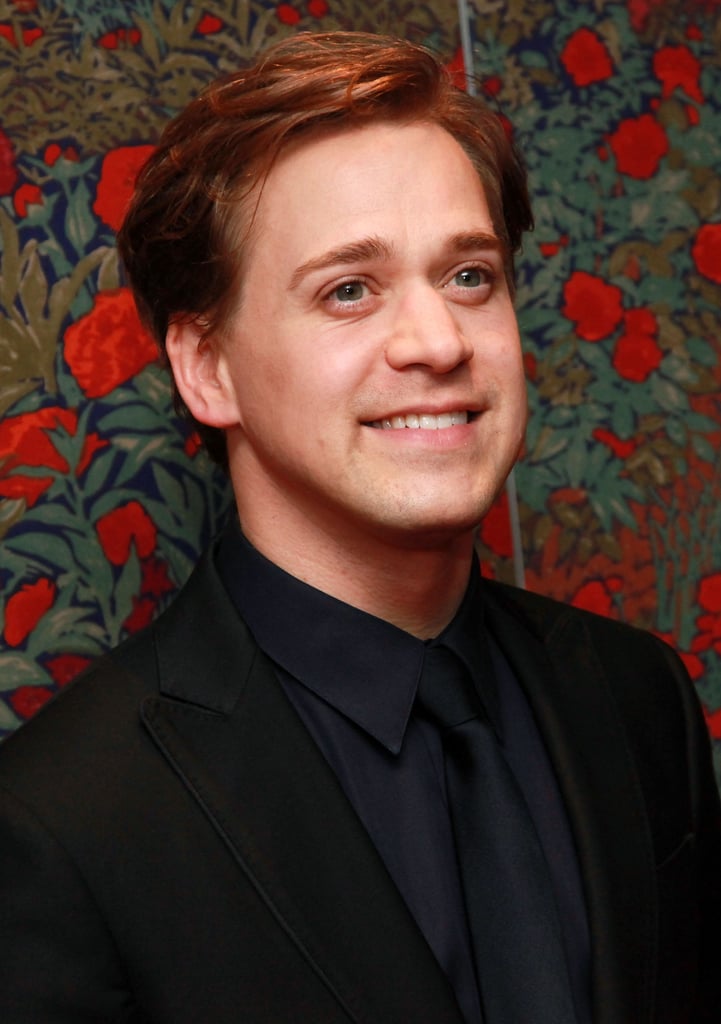 Soon after it came out that one of the Grey's Anatomy costars called him a gay slur, T.R. Knight told People [13] in 2006 that he's gay. He said, "While I prefer to keep my personal life private, I hope the fact that I'm gay isn't the most interesting part of me."
Neil Patrick Harris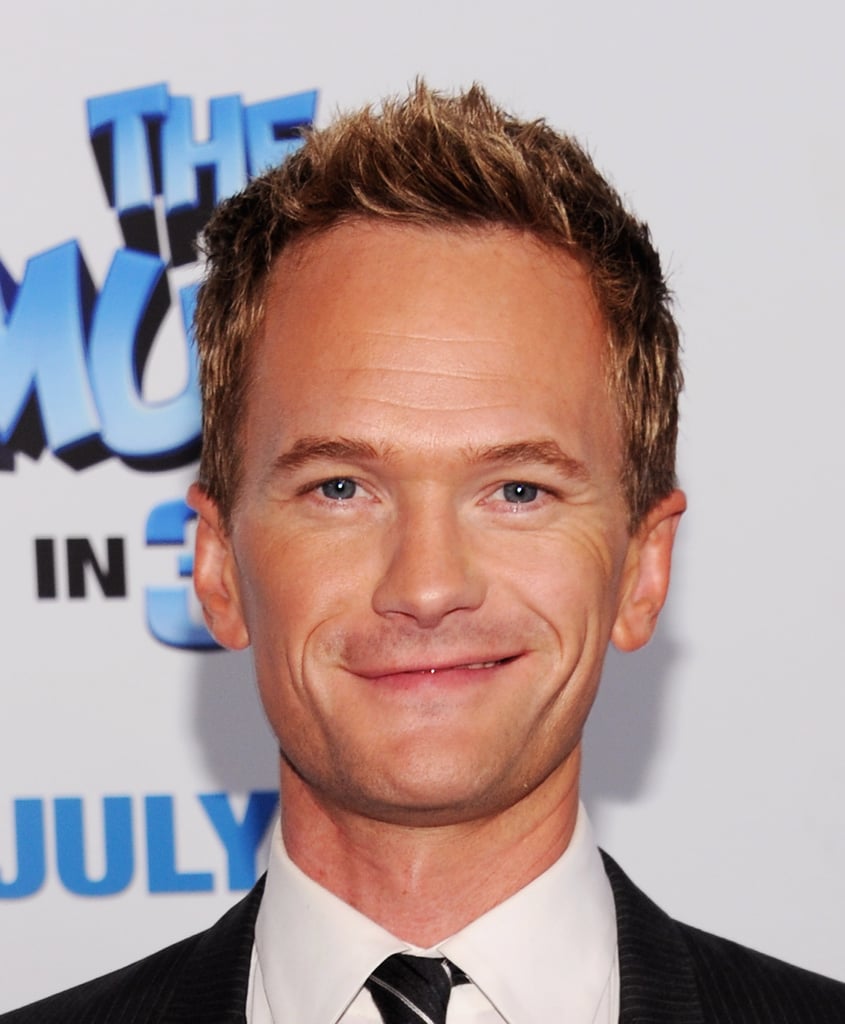 In 2006, Neil Patrick Harris told People he's gay [14], saying, "I am a very content gay man living my life to the fullest."
Raven-Symoné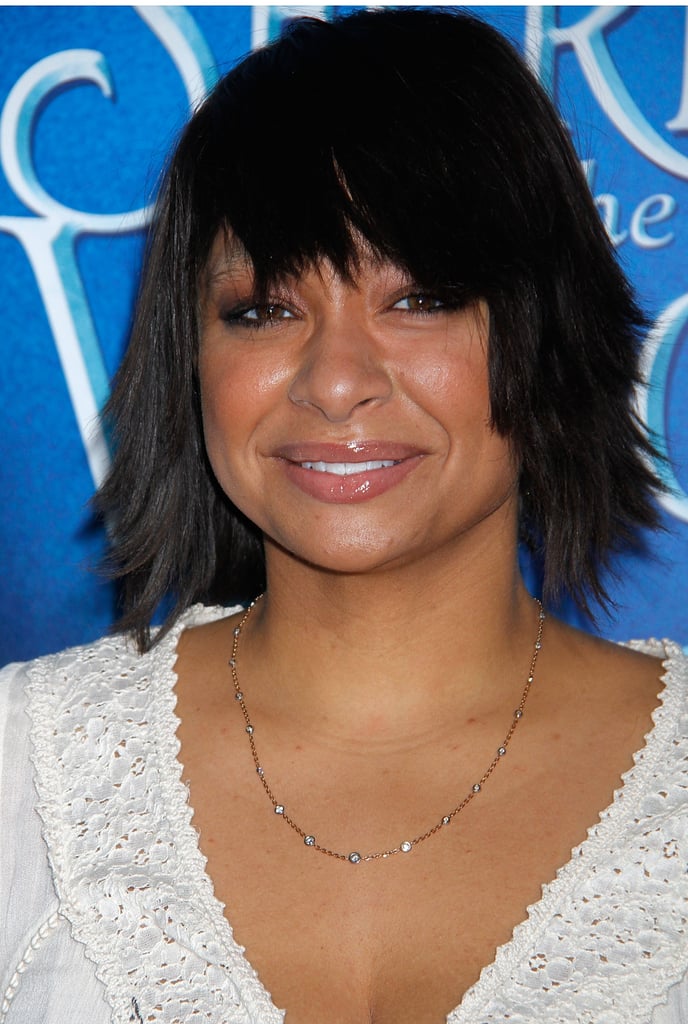 Raven-Symoné took to Twitter in 2013 to express her excitement over advances for the gay community [15], like the end of the Defense of Marriage Act and the dismissal of Prop 8. She tweeted [16], "I can finally get married! Yay government! So proud of you." In 2014, she told Oprah [17] she didn't wanted to be labeled as "gay," saying, "I want to be labeled as a human who loves humans."
Anderson Cooper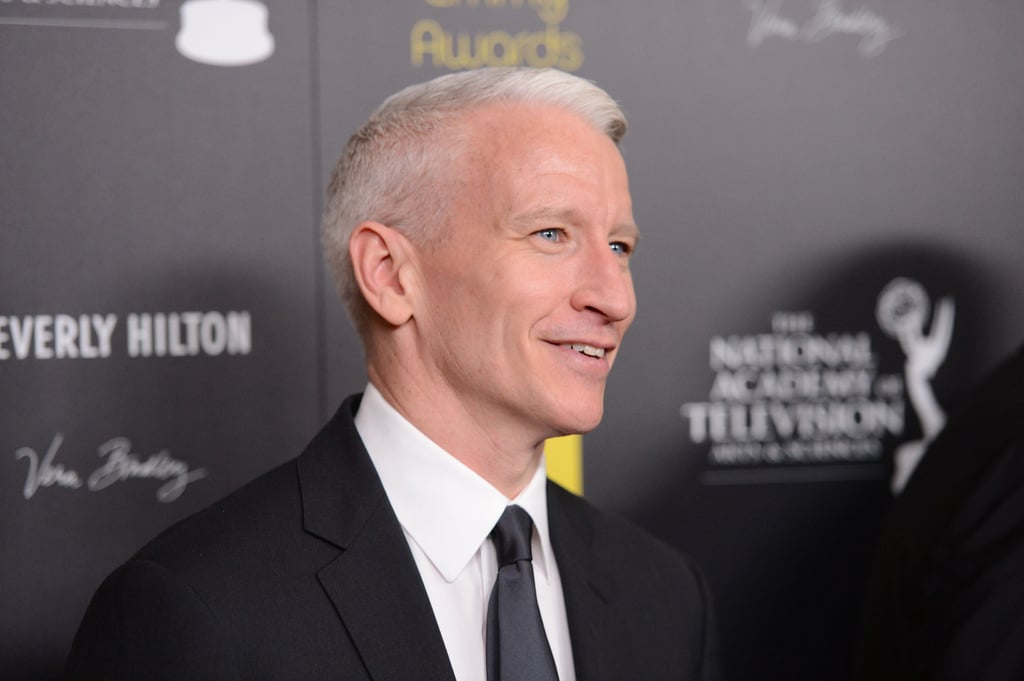 In 2012, Anderson Cooper emailed his thoughts on his sexual orientation [18] to The Daily Beast's Andrew Sullivan, giving him permission to print the email in his column. In part, it read, "I've always believed that who a reporter votes for, what religion they are, who they love, should not be something they have to discuss publicly. As long as a journalist shows fairness and honesty in his or her work, their private life shouldn't matter. . . . Recently, however, I've begun to consider whether the unintended outcomes of maintaining my privacy outweigh personal and professional principle. . . . The fact is, I'm gay, always have been, always will be, and I couldn't be any more happy, comfortable with myself, and proud."
Jim Parsons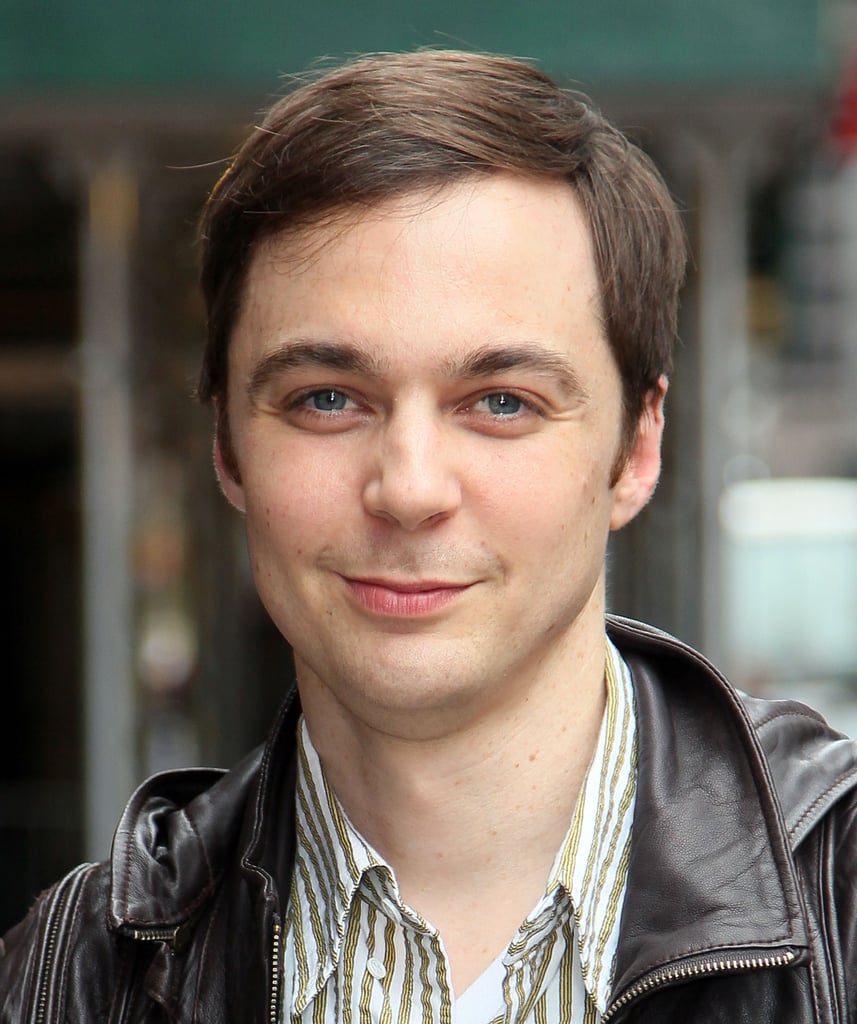 In 2012, The Big Bang Theory's Jim Parsons was confirmed gay in a New York Times profile [19]. In the piece, his sexual orientation was mentioned in passing, along with the fact that he's been with his partner for 10 years.
Clay Aiken
After the birth of his son, former American Idol contestant Clay Aiken came out on the cover of People [20] in 2008, telling the mag, "I cannot raise a child to lie or to hide things. I wasn't raised that way, and I'm not going to raise a child to do that."
Maria Bello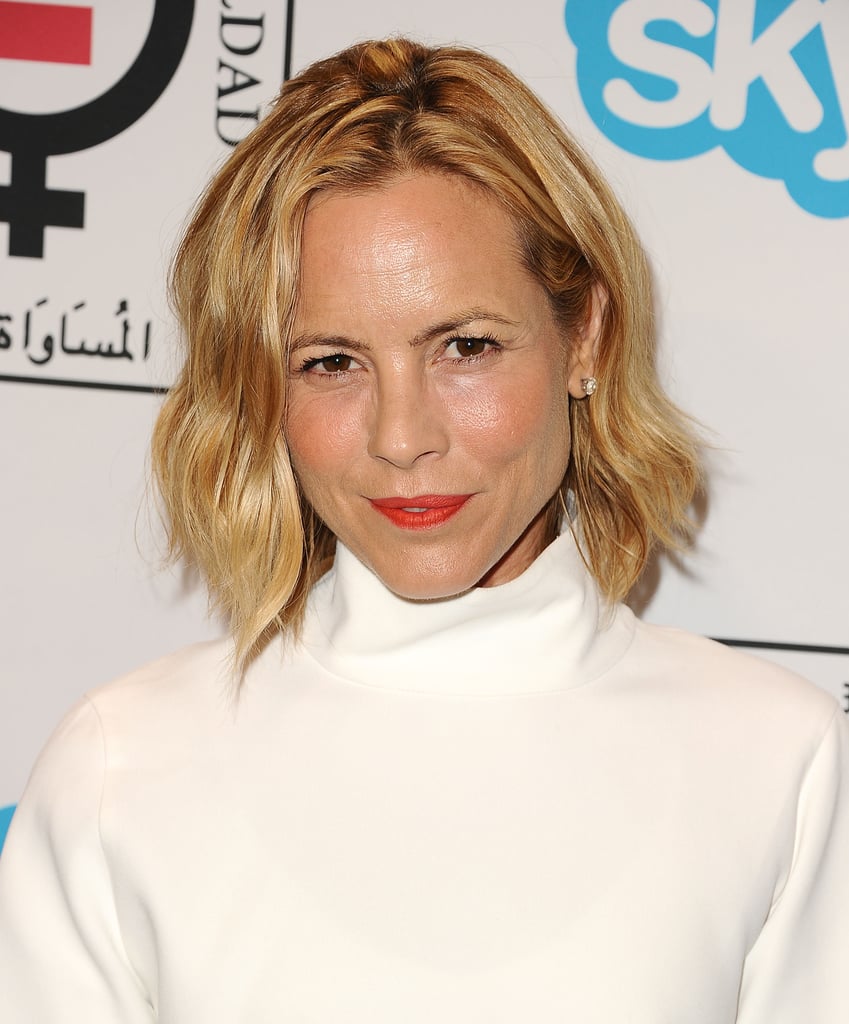 Actress Maria Bello came out [21] in 2013 with an essay in The New York TImes, describing her friendship-turned-relationship with Clare, a woman she's known for years. "She is the person I like being with the most," Maria wrote, "the one with whom I am most myself."
Jillian Michaels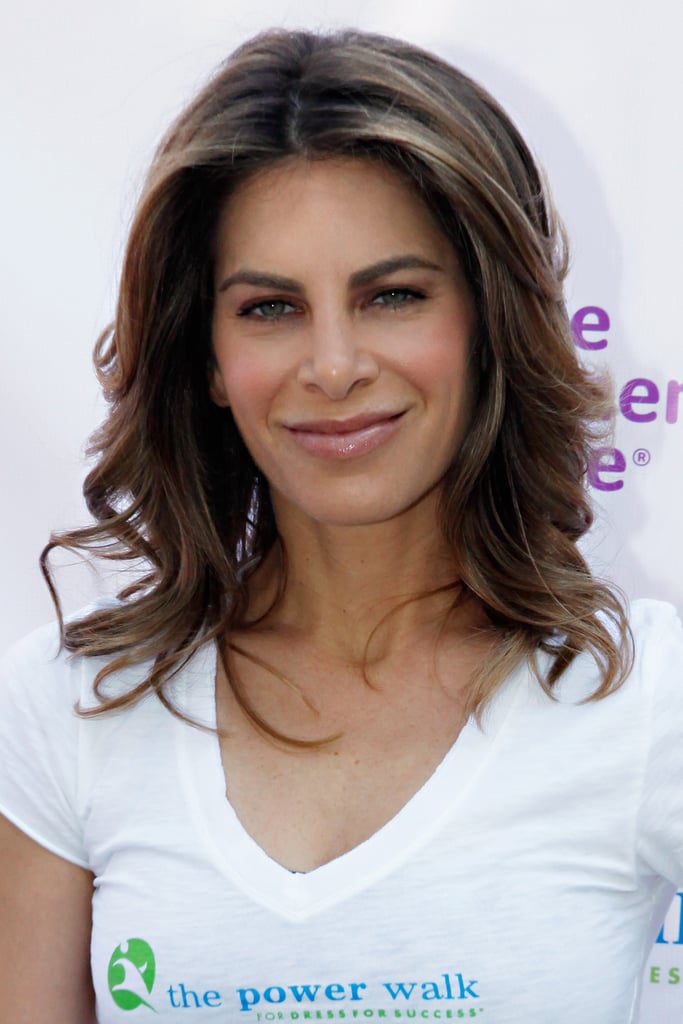 In an interview released in 2012, Jillian Michaels dropped three bombshells [22]. For the first time, she came out that her partner is a woman, that this woman — Heidi Rhoades — had had a baby earlier in the month, and that they'd also recently adopted another baby.
Zachary Quinto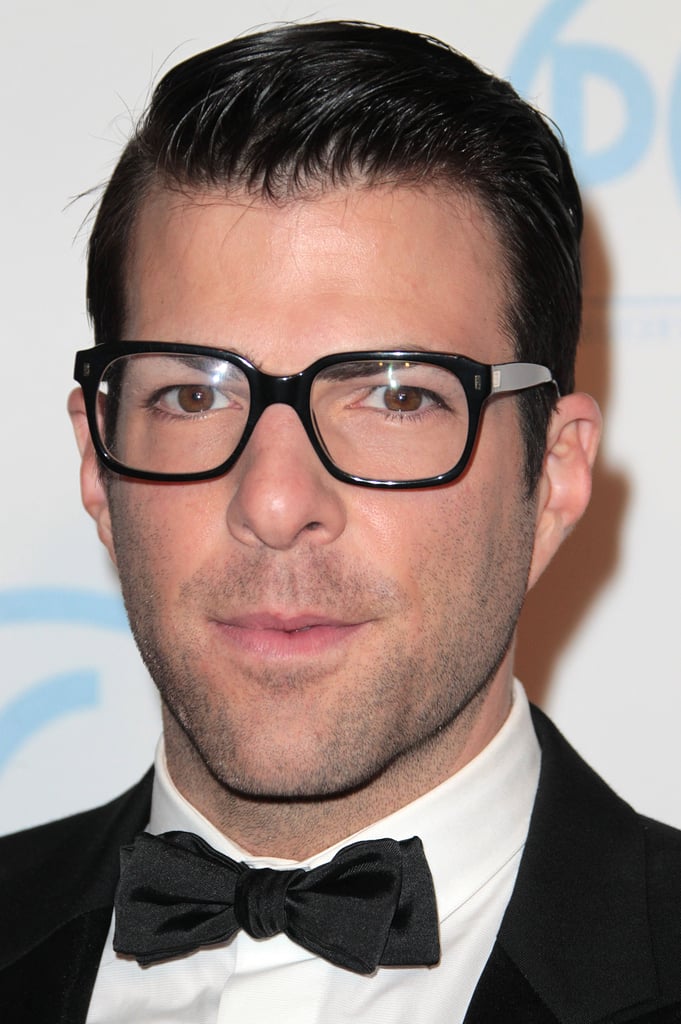 Known for his Star Trek and Heroes roles, Zachary Quinto came out in a New York magazine profile [23] in 2011. He said, "In light of Jamey's [Rodemeyer] death — it became clear to me in an instant that living a gay life without publicly acknowledging it — is simply not enough to make any significant contribution to the immense work that lies ahead on the road to complete equality. Our society needs to recognize the unstoppable momentum toward unequivocal civil equality for every gay lesbian bisexual and transgendered citizen of this country."
Ricky Martin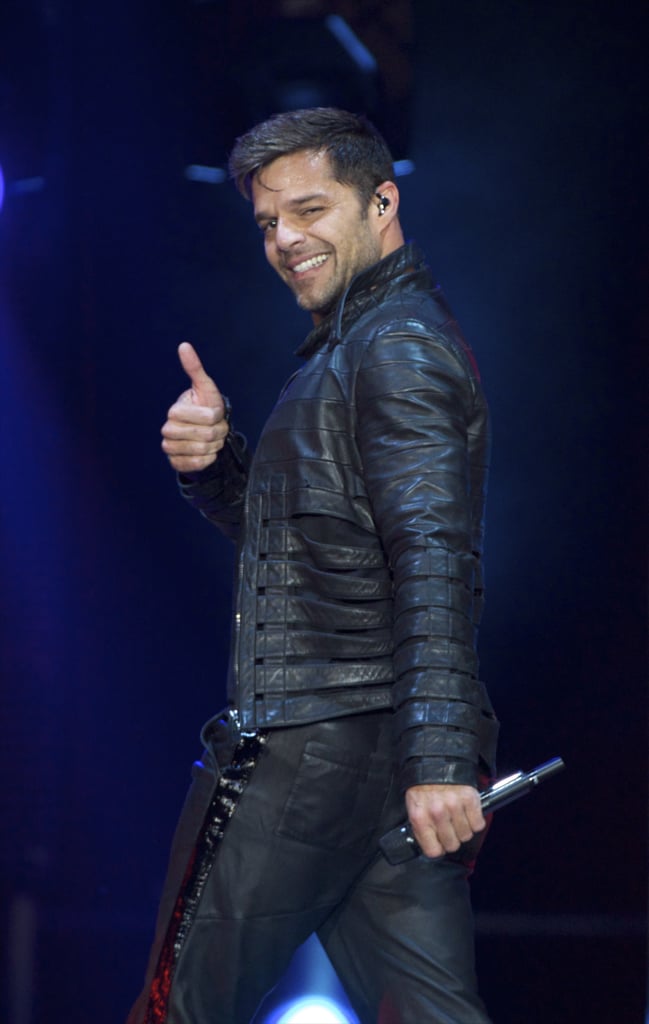 "Livin' la Vida Loca" singer Ricky Martin came out on his blog in 2010 [24], saying "I am proud to say that I am a fortunate homosexual man. I am very blessed to be who I am."
Heather Matarazzo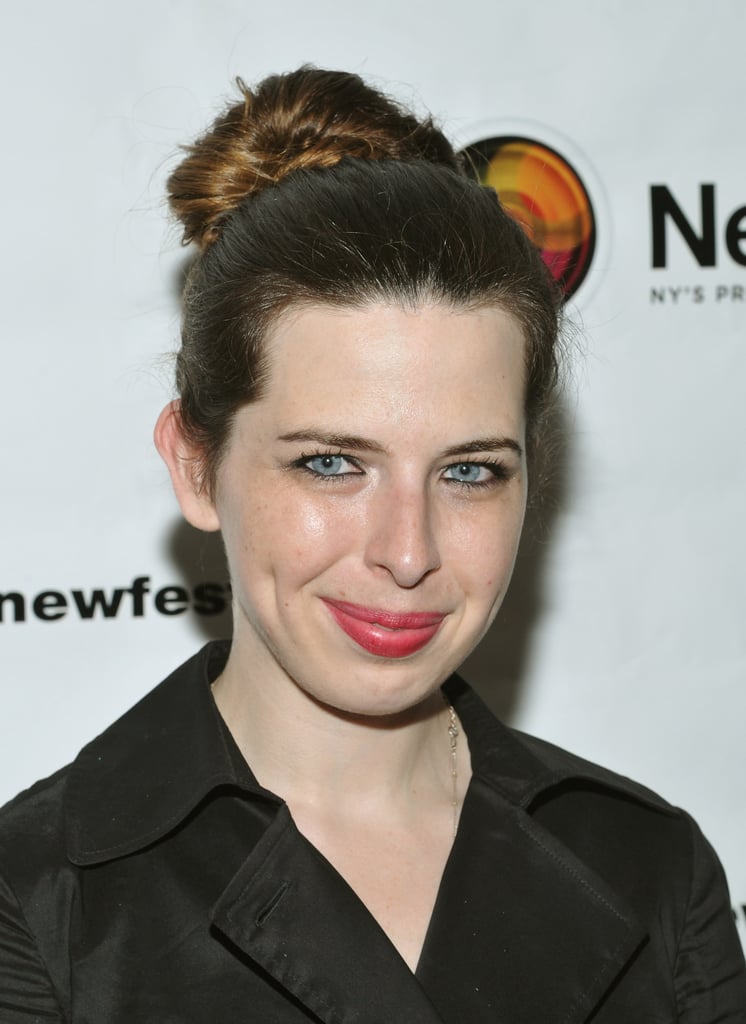 Actress Heather Matarazzo told People in 2007 [25] that she came out to the press when they kept hounding her about whether she'd found her Prince Charming. Her response? "No, but I have a Princess Charming."
Meredith Baxter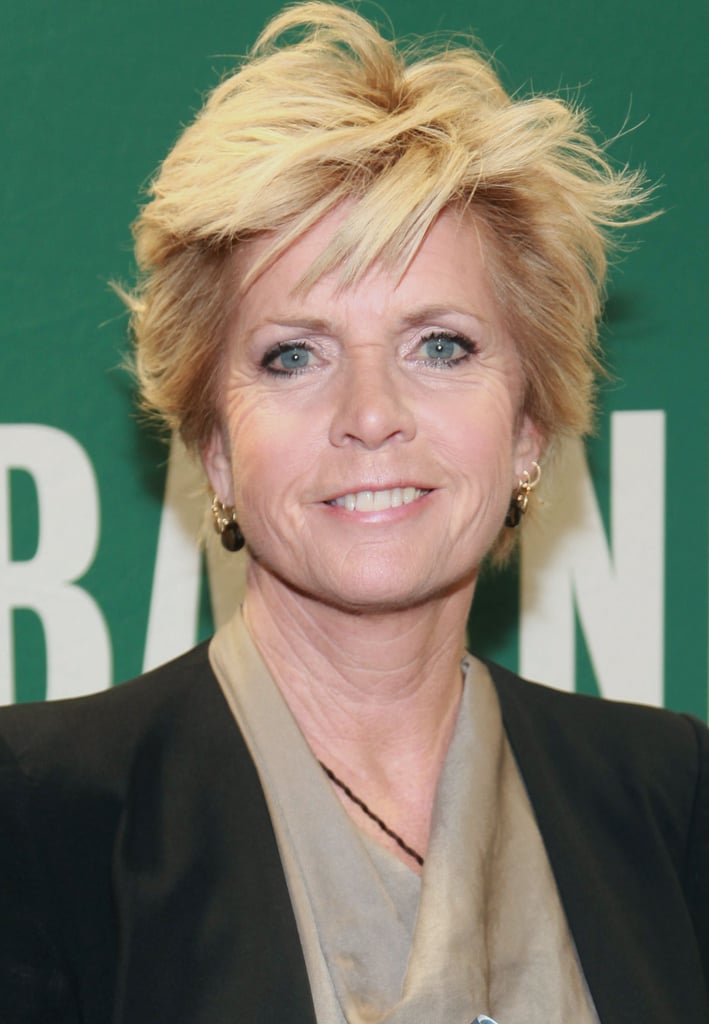 Family Ties actress Meredith Baxter came out on the Today show in 2009 [26], telling Matt Lauer, "I am a lesbian, and it was a later-in-life recognition. Some people would say, 'Well, you're living a lie,' and you know the truth is — not at all. This has only been for the past seven years."
Dick Sargent
At 61 years old, the Bewitched actor came out on National Coming Out Day in 1991.
Sally Ride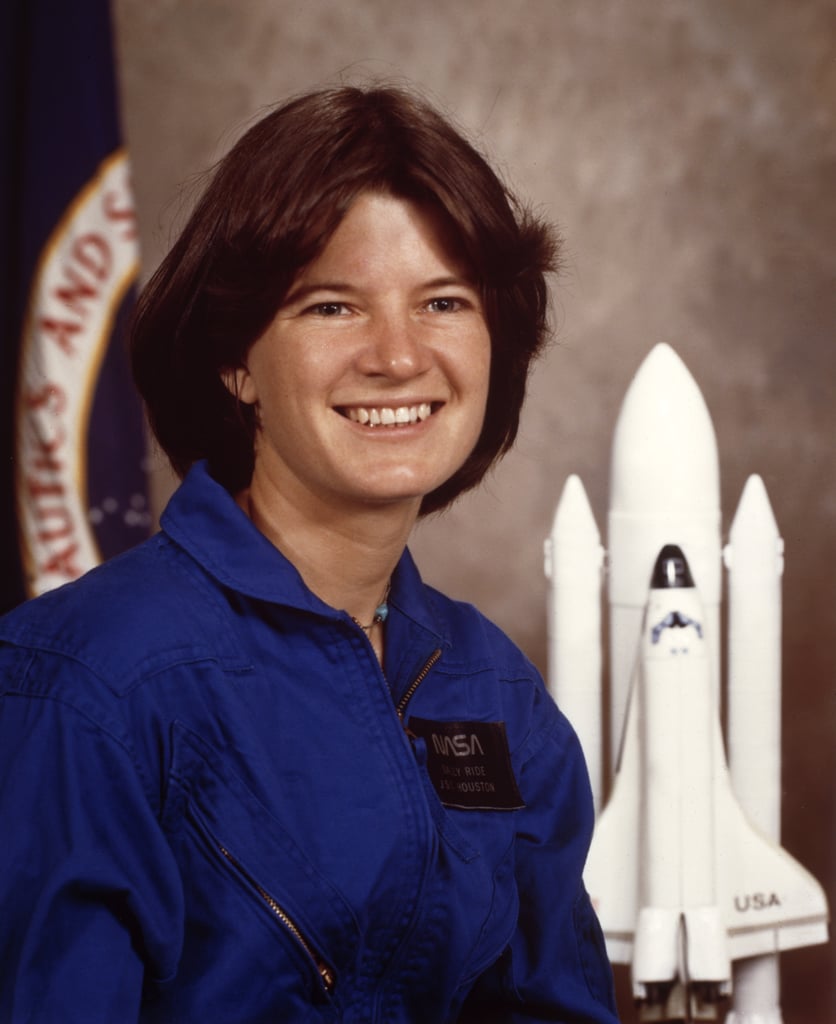 Sally Ride's obituary notes that she was survived by her partner of 27 years, Tam O'Shaughnessy, who happens to be a woman. The two met when they were 12 and started Sally Ride Science [27] together. Sally's sister, who is also gay, then confirmed Sally was a lesbian [28]. According to the obituary, Sally and Tam got together around 1985, when Ride was married to husband and fellow astronaut Steven Hawley. As for why Sally never spoke out about her sexual orientation, her sister said, "That wasn't her battle of choice — the battle of choice was science education for kids. And I just hope that all the different components of Sally's life go toward helping kids."
Frank Ocean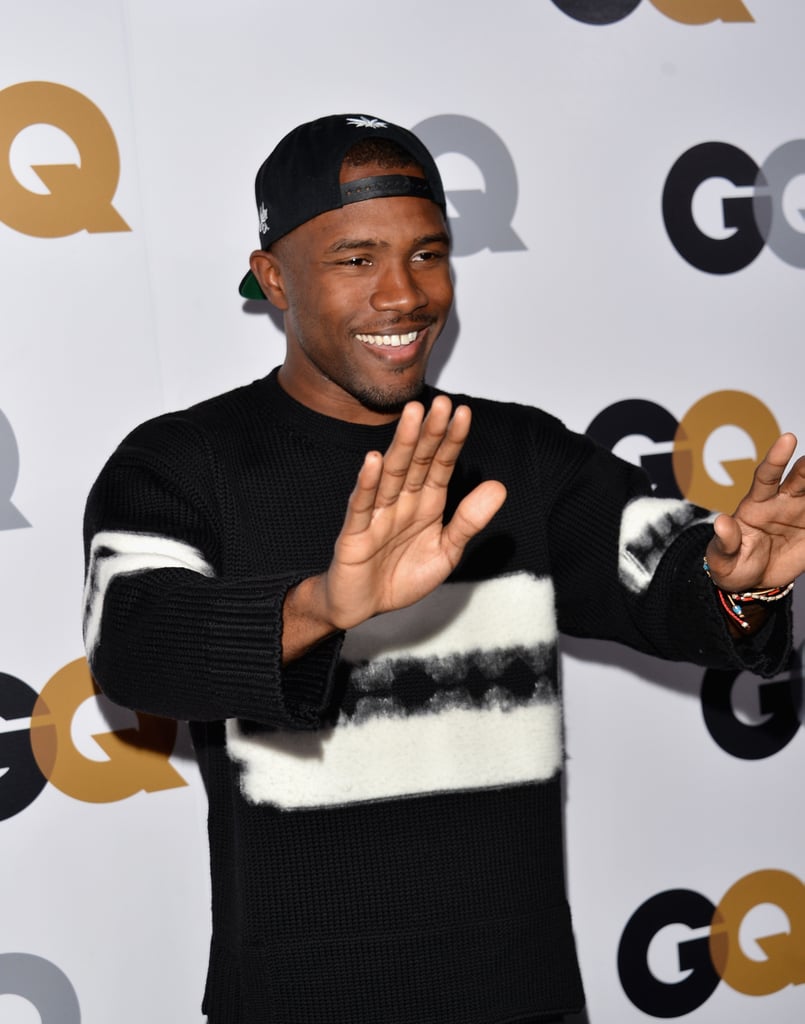 Singer Frank Ocean revealed his first love to be a man [29] in a heartfelt Tumblr post. He avoided using the words "gay" or "bisexual" but wrote, "I was 19 years old. He was too. We spent that Summer, and the Summer after, together. Every day almost. And on the days we were together, time would glide. Most of the day I'd see him, and his smile. I'd hear his conversation and his silence . . . until it was time to sleep. Sleep I would often share with him. By the time I realized I was in love, it was malignant. It was hopeless."
Victor Garber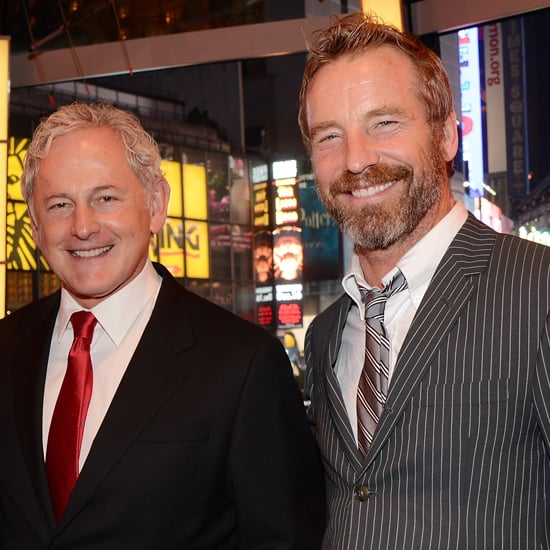 Alias and Titanic actor Victor Garber confirmed he's gay [30] in an interview, even though he said in 2012, "My companion Rainer Andreesen and I have been together almost 13 years in Greenwich Village. We both love New York." Rainer accompanied Victor at the 2013 Golden Globes.
Jenna Wolfe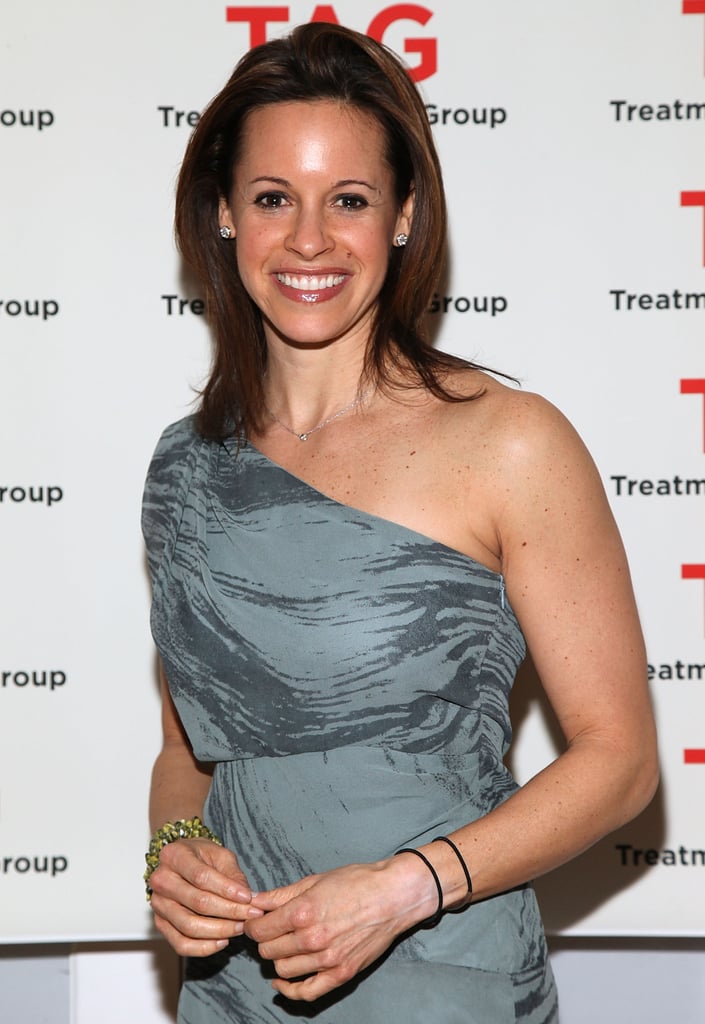 In 2013, Today show weekend anchor Jenna Wolfe came out and announced she was pregnant [31] with her first child, a girl. In addition to those big milestones, she made her relationship with NBC News correspondent Stephanie Gosk public for the first time.
She told People, "This is the most exciting thing that has ever happened to us. But I don't want to bring my daughter into a world where I'm not comfortable telling everyone who I am and who her mother is."
Ben Whishaw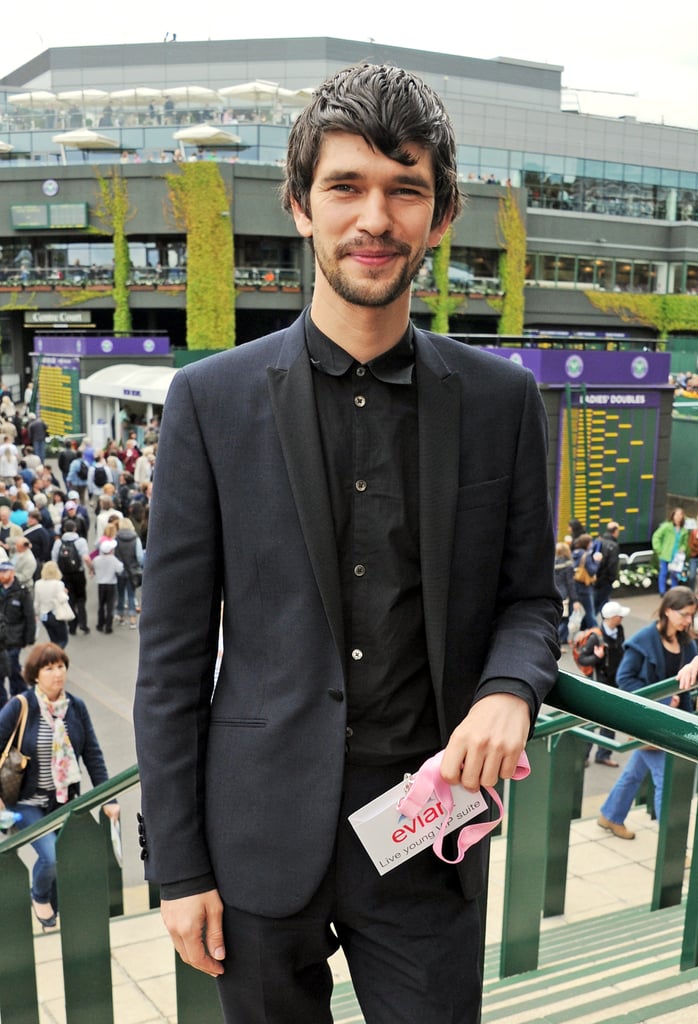 Skyfall's Ben Whishaw came out [32] in a statement to the UK Daily Mail, and his rep confirmed that he's in a civil partnership with composer Mark Bradshaw. "Ben has never hidden his sexuality, but like many actors, he prefers not to discuss his family or life outside of work," his rep said, adding, "Due to speculation, I can confirm that Ben and Mark entered into a civil partnership in August 2012. They were proud to do so and are very happy."
Jason Collins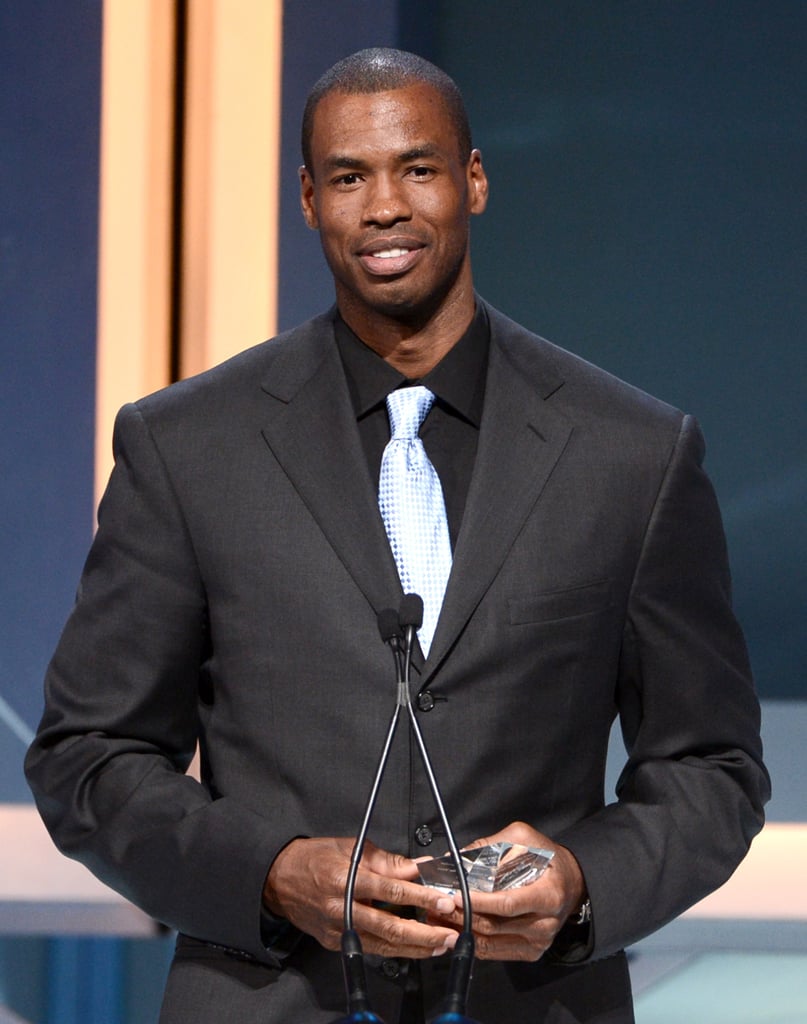 NBA center Jason Collins made history in April 2013 when he became the first male US athlete in a major professional sport to come out as gay. He addressed his sexuality in an interview for Sports Illustrated, telling the magazine, "I didn't set out to be the first openly gay athlete playing in a major American team sport. But since I am, I'm happy to start the conversation. I wish I wasn't the kid in the classroom raising his hand and saying, 'I'm different.' If I had my way, someone else would have already done this. Nobody has, which is why I'm raising my hand."
Bob Harper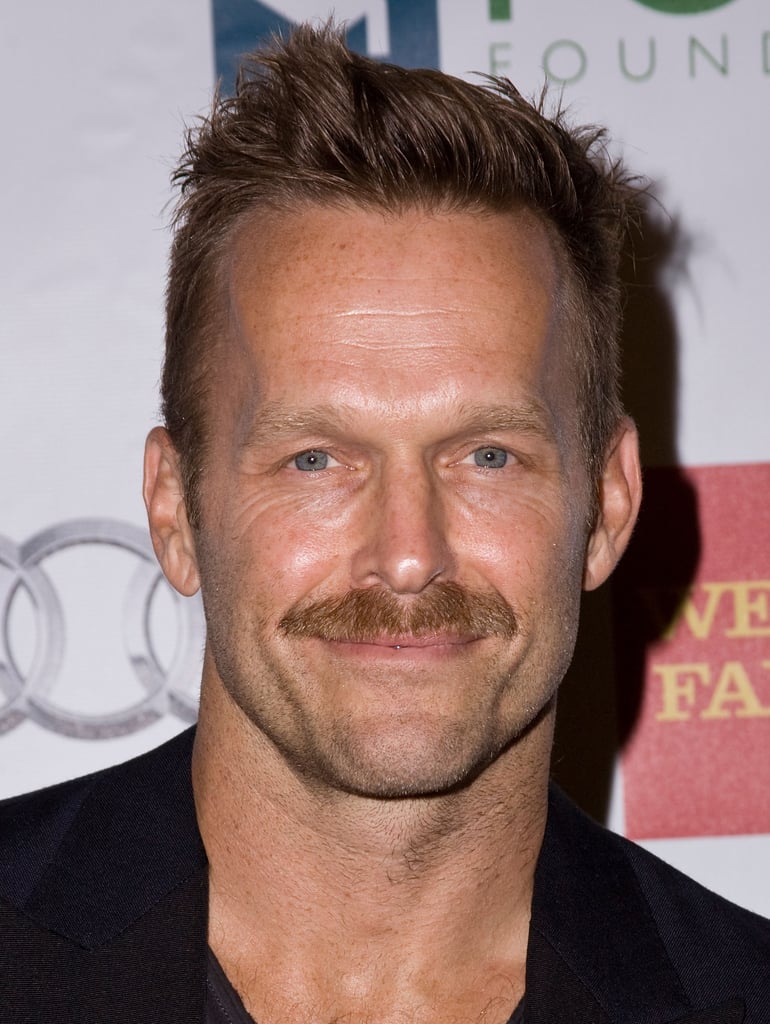 The Biggest Loser trainer Bob Harper publicly came out on national television. He did so to help contestant Bobby deal with his own sexuality. While Bob had never talked about being gay on the show, he told Bobby, "When I came out, when I was 17 years old. It was one of those things where I realized that there was going to be so many obstacles, but being gay doesn't mean being weak. And being gay doesn't mean that you are less than anybody else. It's just who you are."