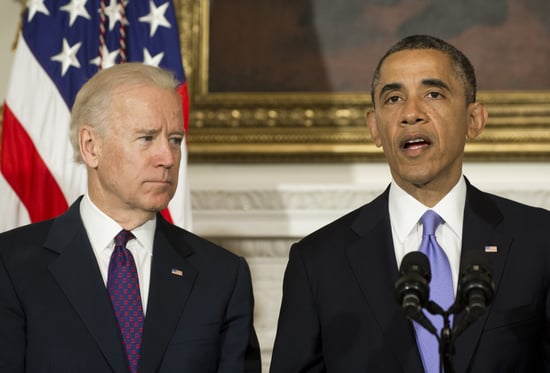 President Barack Obama addressed the nation today, pledging federal assistance for victims of the tornado in Oklahoma City, OK, which he has declared a major disaster. "Our focus as a nation is on the urgent work of rescue and rebuilding that lies ahead." The president also addressed confusion over how many people perished in the storm. Previous counts of 51 and 91 were revised downward to 24 Tuesday [1], as officials said some victims were counted twice. "We still don't know the human and economic losses that may have occurred," explained the president, who is in communication with state and federal responders. As more information comes out, read below to find out how you can help or donate.
First off, if you live in the area, you can register as Safe and Well [2] so friends and family know you're OK. You can also search the database to check on loved ones.
The American Red Cross disaster relief fund [3] is taking donations. You can also donate by phone by dialing 1-800-REDCROSS or texting REDCROSS to 90999 to make a $10 donation. It is providing shelter, meals, and emotional support to those displaced. And the Red Cross also has a helpful tornado app [4] for residents to use on the ground.
The Salvation Army [5] is also taking donations online or by phone. Text STORM to 80888 to contribute $10 to the Salvation Army's relief efforts, or call 1-800-SAL-ARMY. The group has multiple response units deployed in the area and has a breakdown of how donations help [6]. For example, it says $10 feeds one survivor for a day, while $30 provides one food box, containing staple foods for a family of four, or one household cleanup kit, containing brooms, mops, buckets, and other cleaning supplies.
Operation USA [7] is taking donations to help community health organizations and schools. You can text AID to 50555 and donate $10 to Operation USA's disaster relief efforts.
Feeding America [8] is delivering food to local food banks in the area.