Ian Somerhalder [1] and Nikki Reed [2] got sweet during a casual stop at the farmers market in LA on Sunday prompting buzz that they might be dating [3]. While Nikki scoped out the local produce with a smile, Ian placed his hand on her neck and kissed her head. The PDA didn't stop there — Ian also rested his chin on her neck and wrapped his arm around her. After making her purchase, Nikki and Ian walked around the area and met up with a friend.
The PDA comes at an interesting point in the duo's friendship. Ian and his Vampire Diaries costar Nina Dobrev [4] called it quits [5] in May 2013, while Nikki announced her split [6] from husband Paul McDonald in March. The stars were all friends for years before their respective breakups. Keep reading to see Ian and Nikki's latest pictures!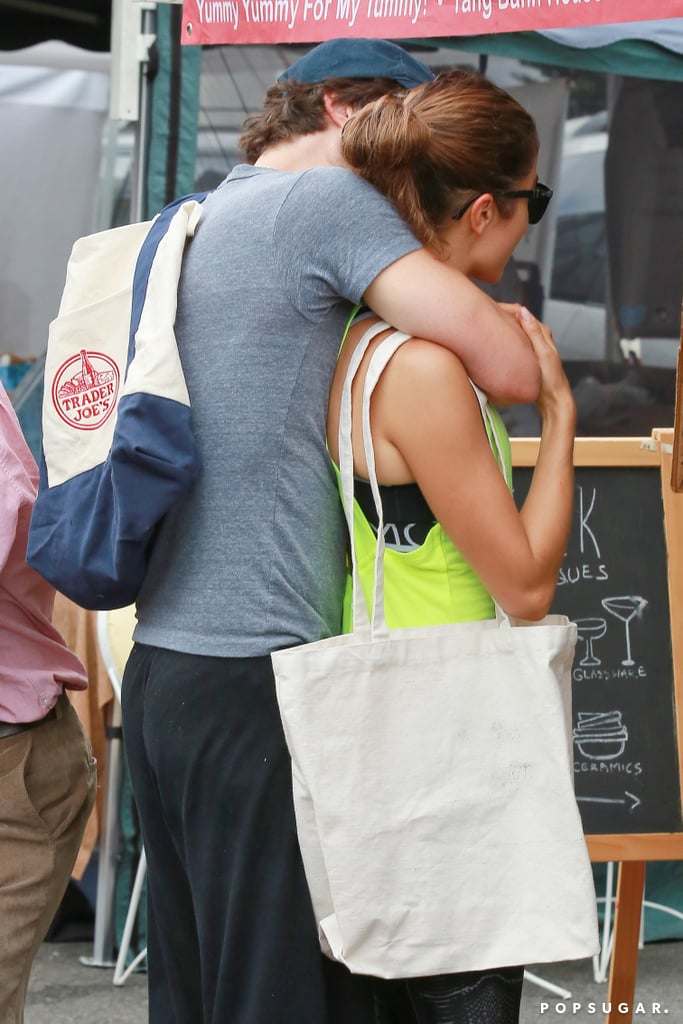 Ian wrapped his arm around Nikki.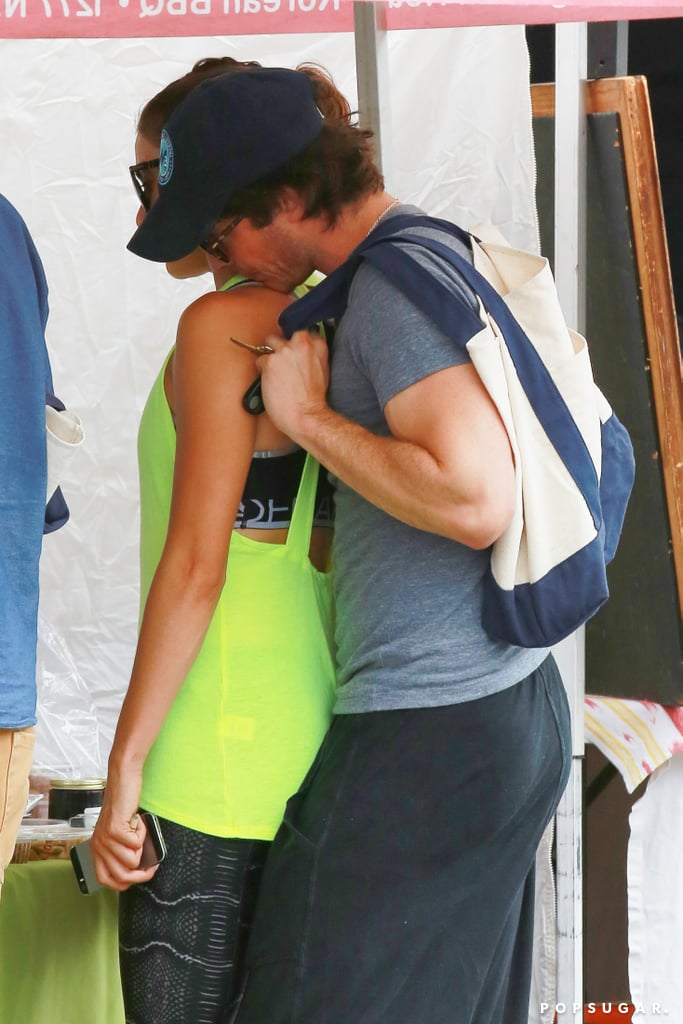 Ian rested his chin on Nikki's shoulder.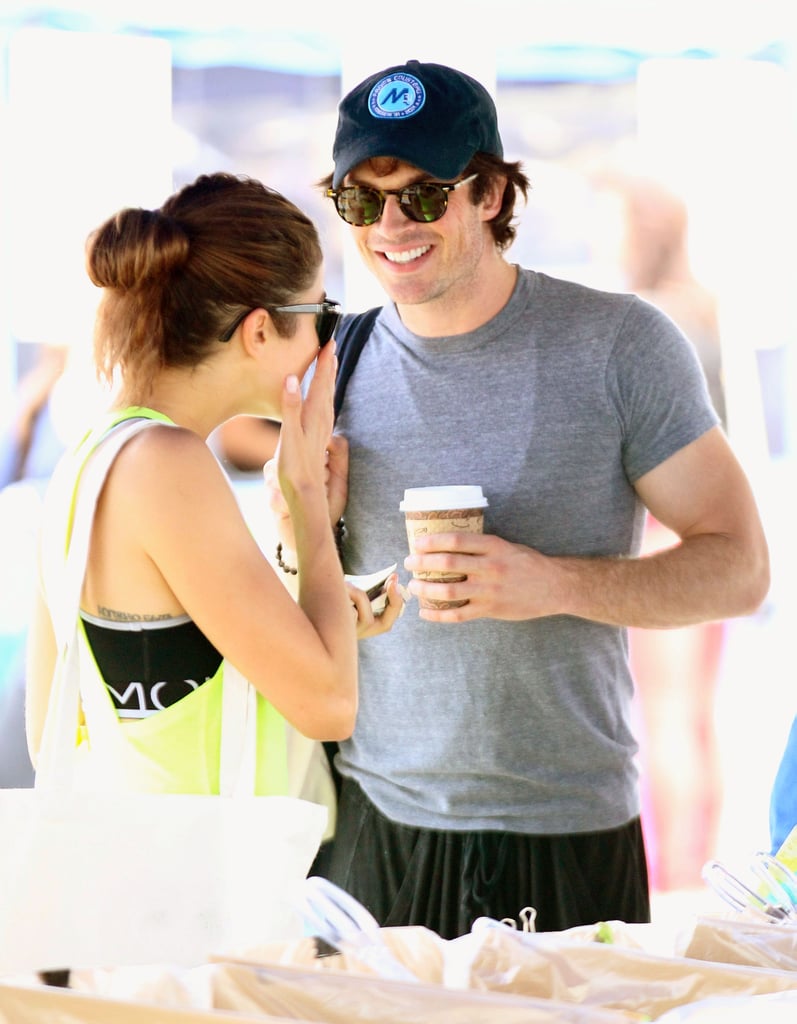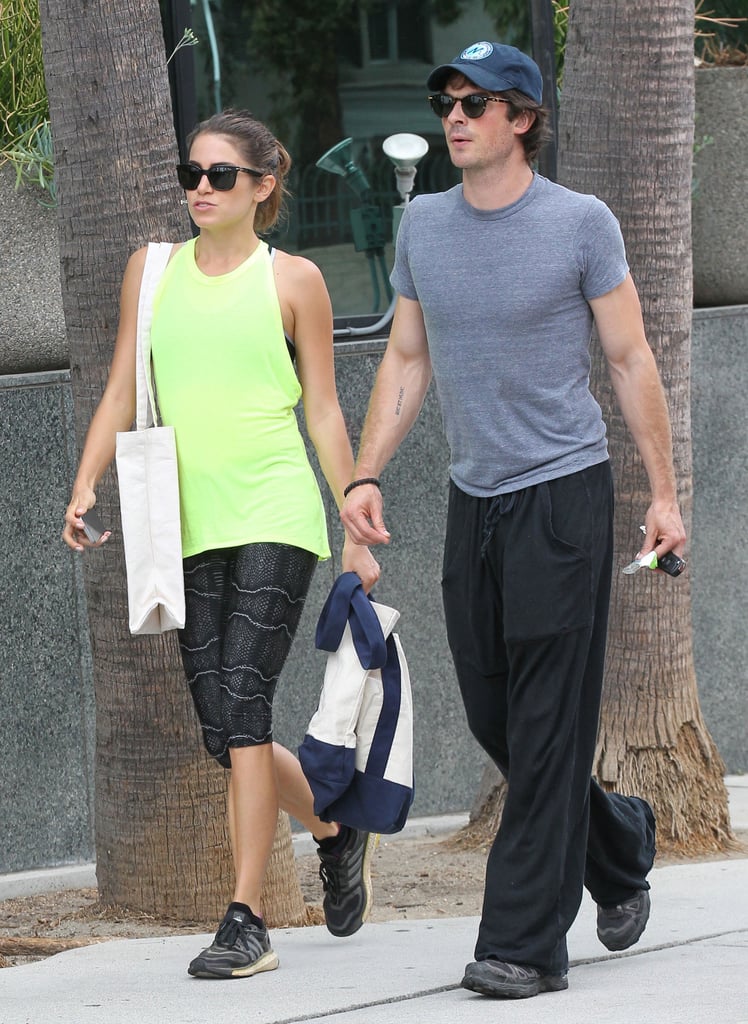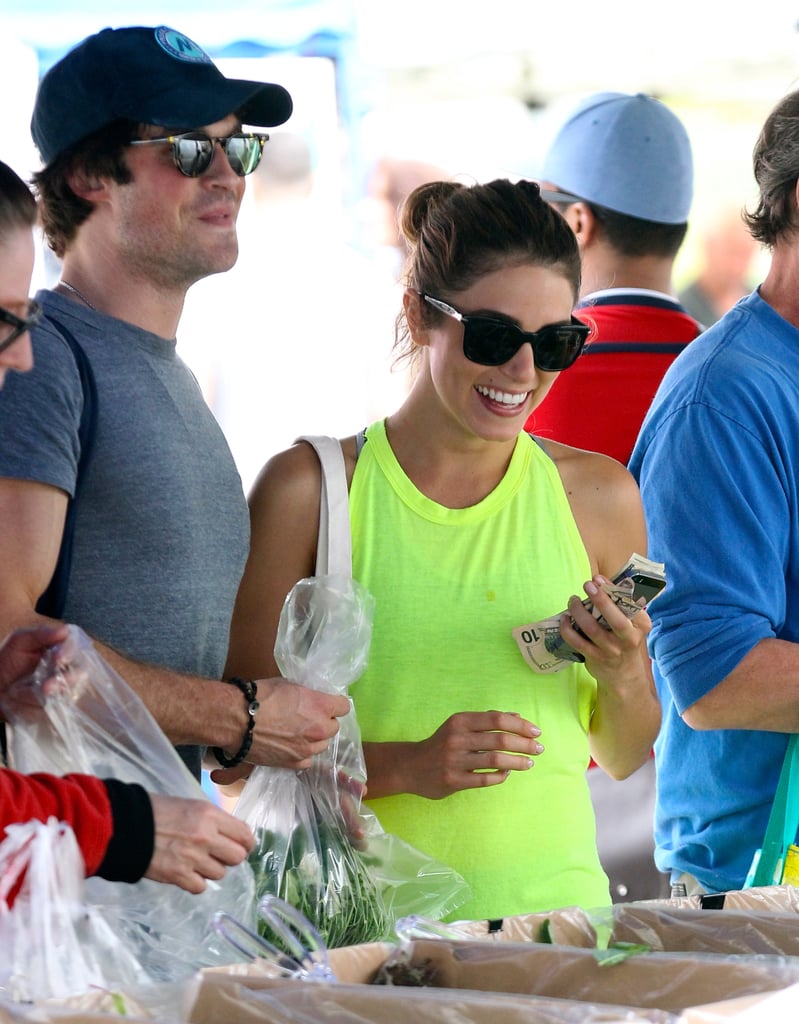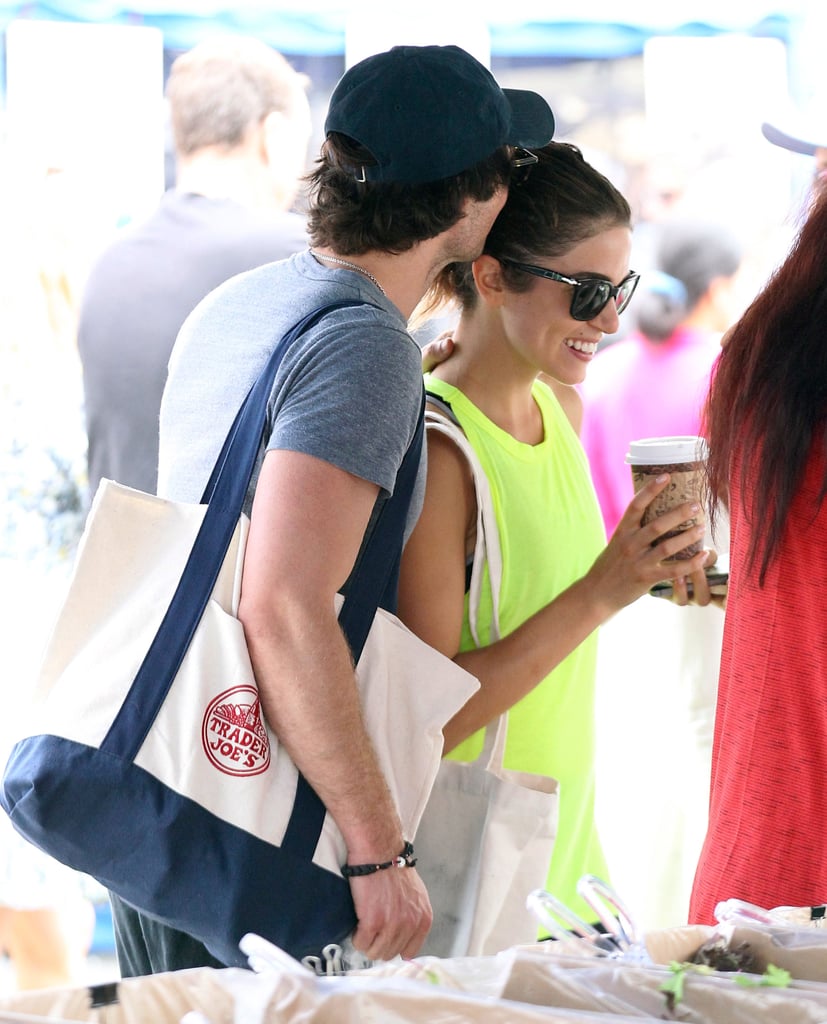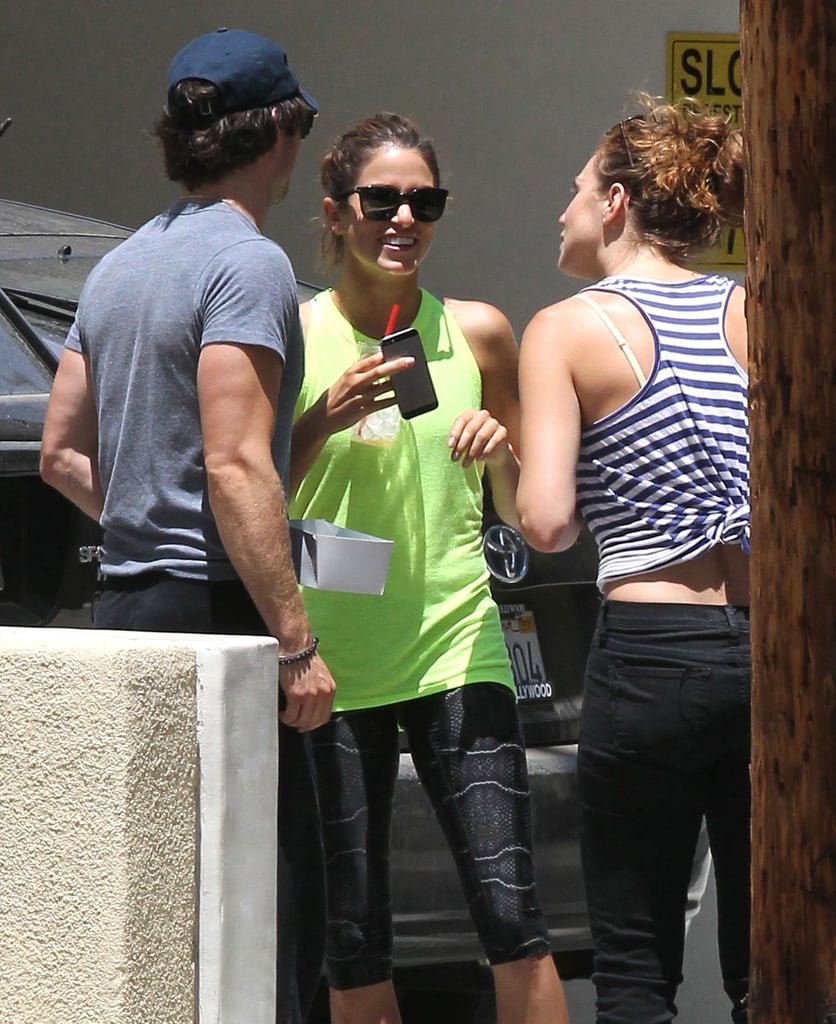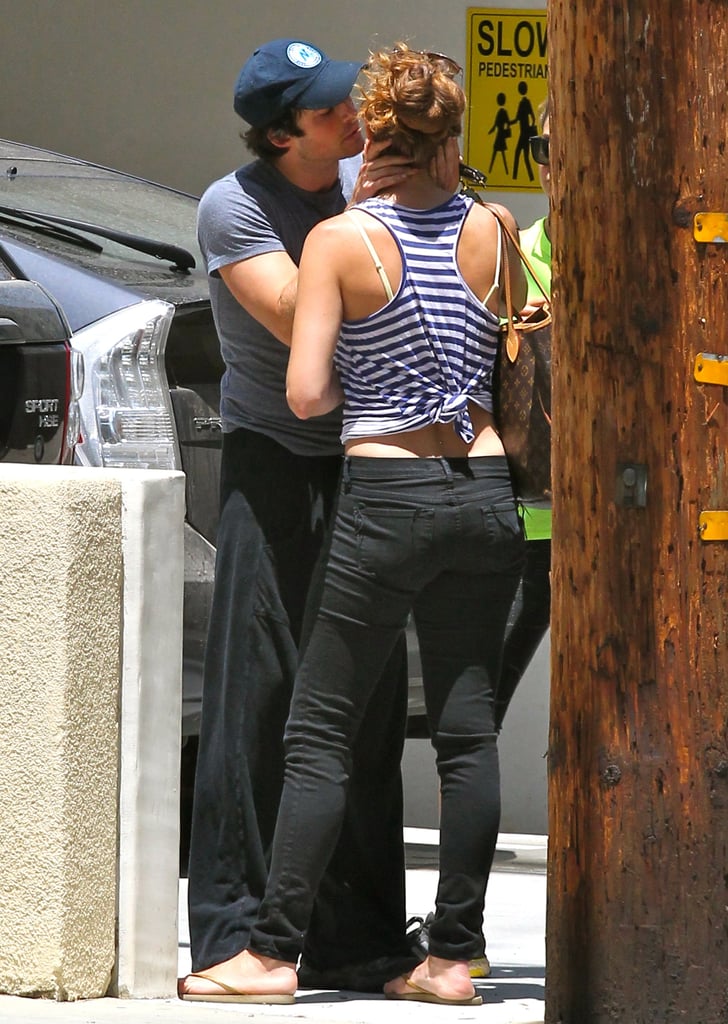 Ian held the mystery woman while the trio chatted.