With 2017 just around the corner, it's officially time to look forward to one of the most exciting times in Hollywood: award season! The Golden Globes will be the first of the new year, and if they're anything like previous ceremonies, we can expect truckloads of stars. There's so much to look forward to: a side-splitting performance from Jimmy Fallon [1], a star-studded list of nominees [2], and an equally impressive list of presenters. Are you ready to drum up even more excitement? Let's take a look at a few of the most iconic photos from years past, and then get a closer look at last year's fun-filled show [3]!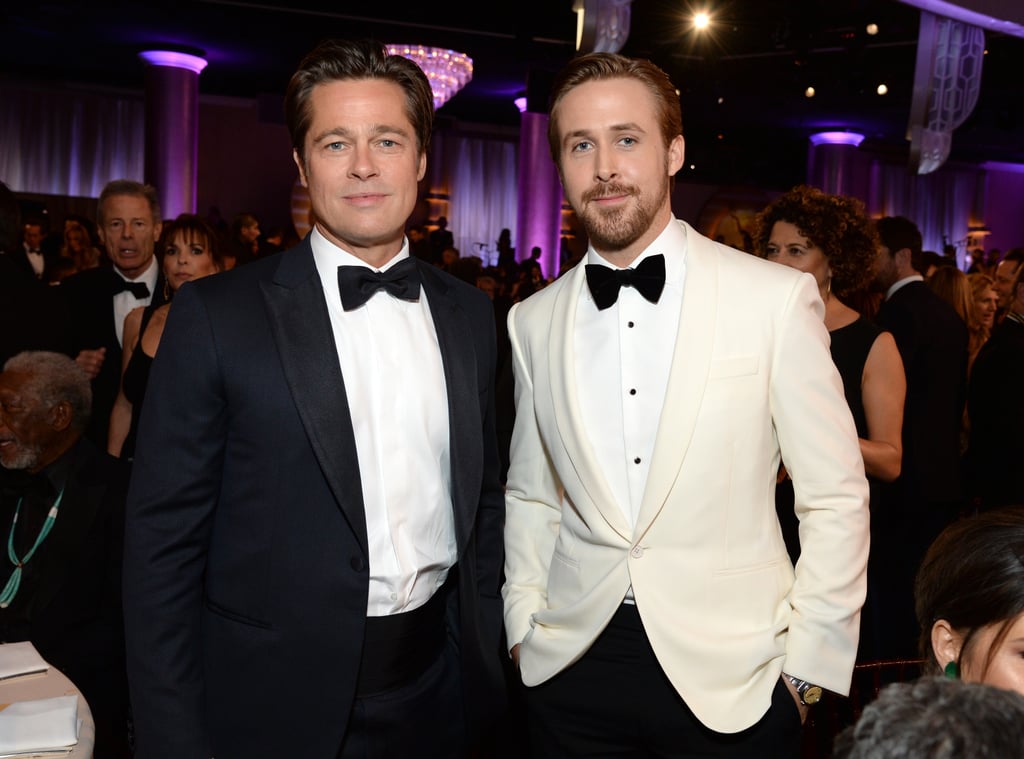 Ryan Gosling [5] and Brad Pitt [6] caused temporary blindness by posing together in 2016.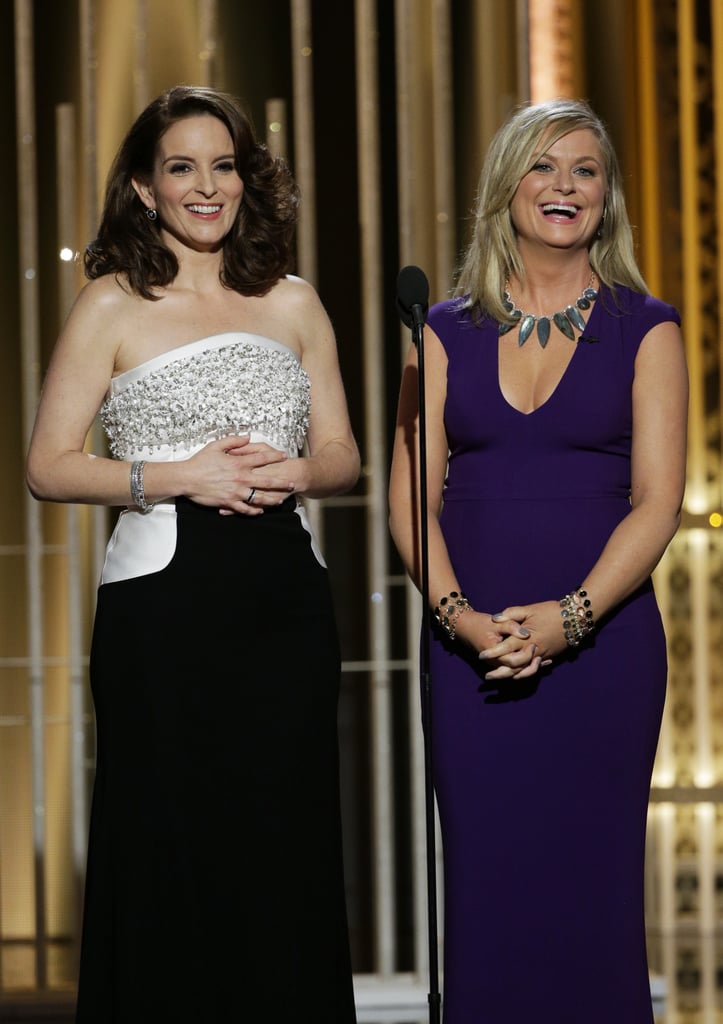 Tina Fey [7] and Amy Poehler [8] ended their three year hosting streak in 2015, and it's safe to say they went out with a bang.
At the 2016 show, Lady Gaga [9] snagged a surprise best actress win for her performance in American Horror Story: Hotel!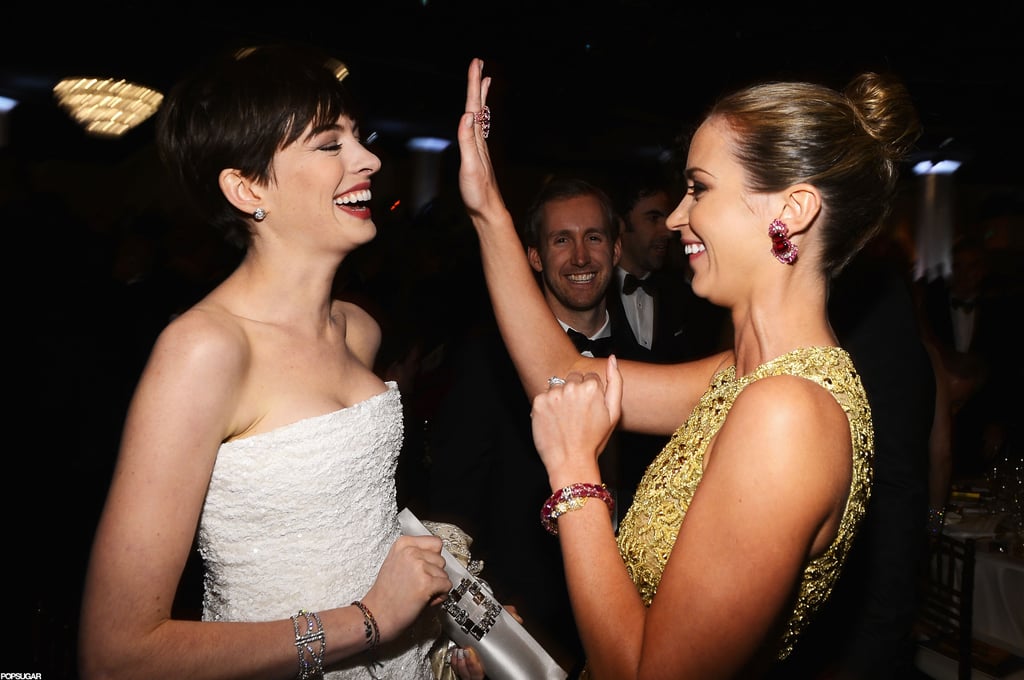 Anne Hathaway [10] and Emily Blunt [11] shared a laugh in 2013.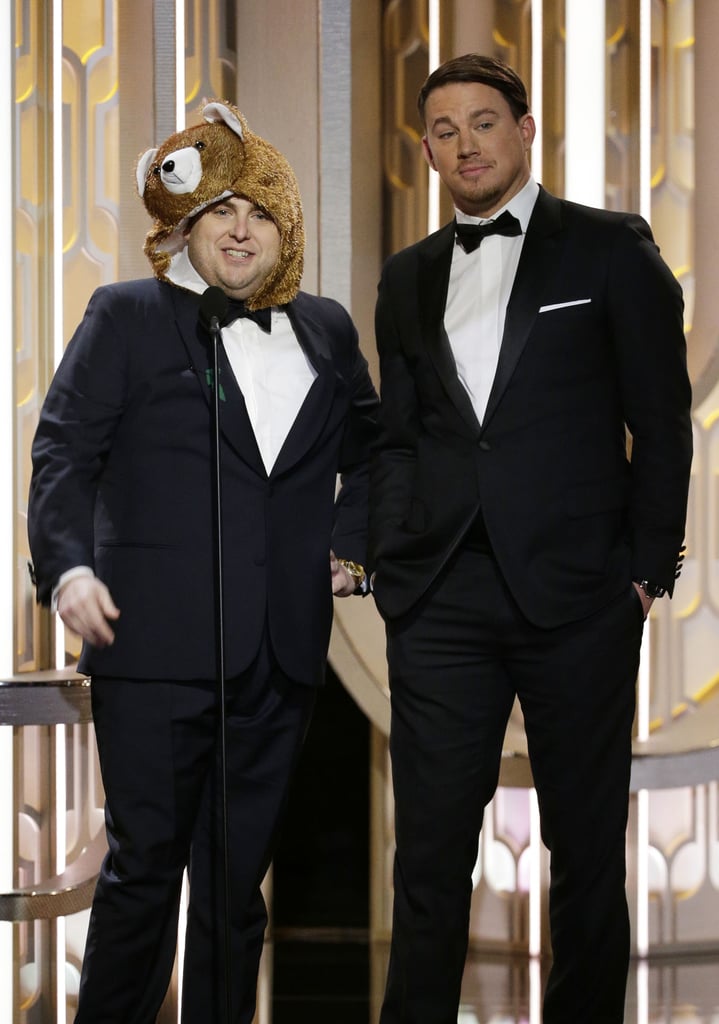 Jonah Hill [12] and Channing Tatum [13] presented together at the 2016 Golden Globes. Jonah dressed up as the bear from The Revenant . . . obviously.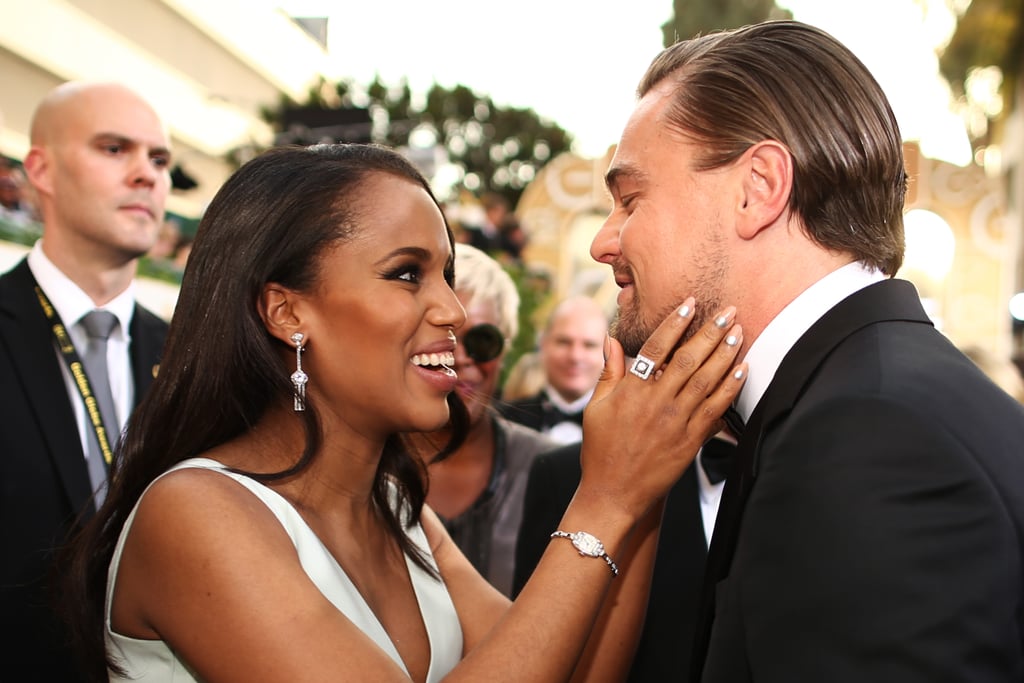 Kerry Washington got up close and personal with Leonardo DiCaprio [14] on the red carpet at the 2014 Golden Globes.
Jennifer Garner [15] was all smiles as she accepted the award for best actress for her role in Alias in 2002.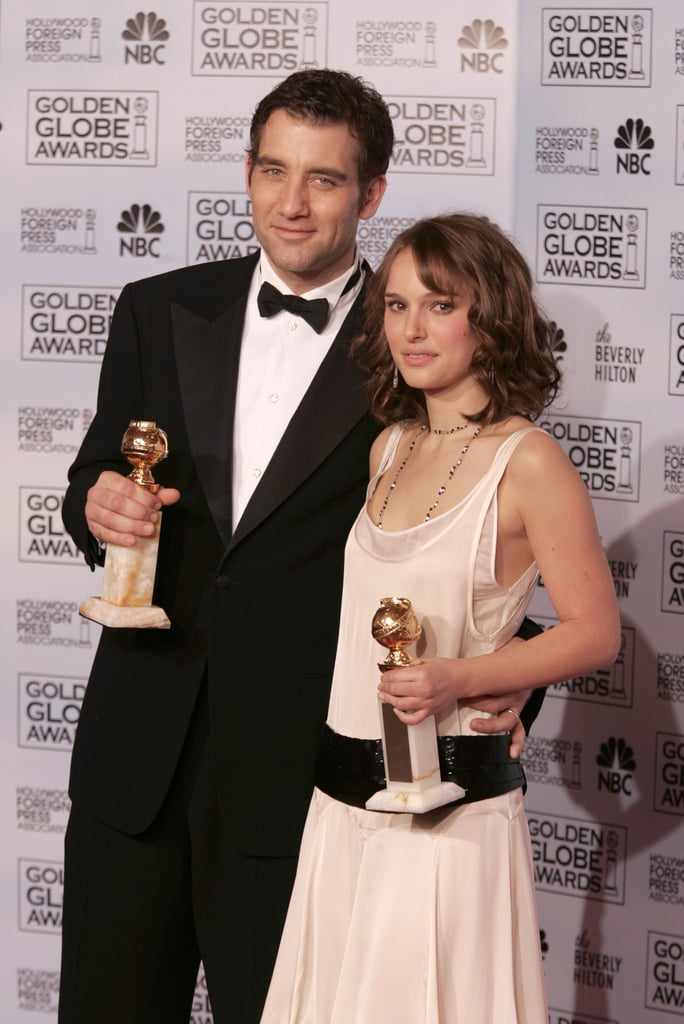 Natalie Portman [16] and Clive Owen [17] posed with their trophies at the 2005 awards.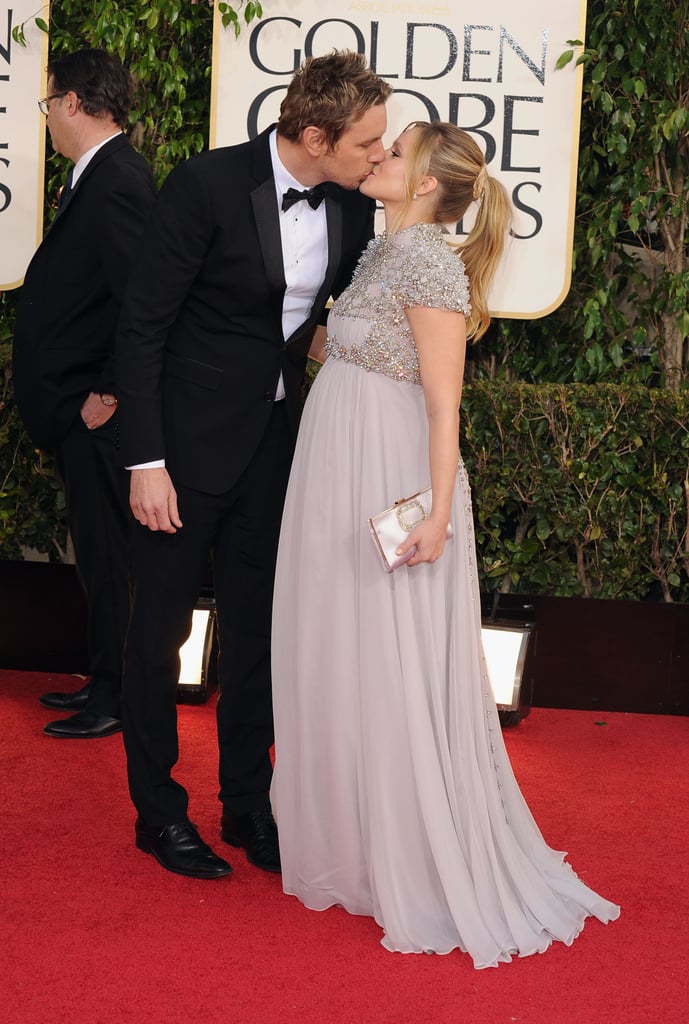 Dax Shepard and Kristen Bell [18] shared a romantic kiss at the 2013 show.
Amal Clooney Golden Globes appearance marked her very first award show, and she was sweetly hooked onto the arm of her handsome husband, George Clooney [19].
Jenna Dewan and Channing Tatum [20] busted out some serious moves at a 2015 after party.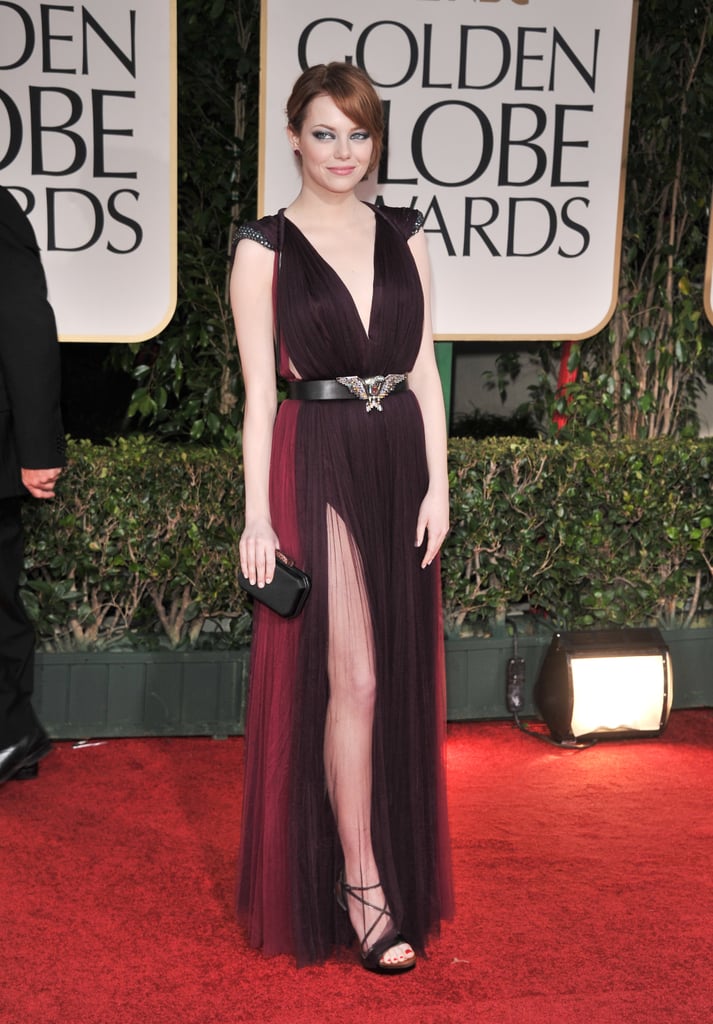 Emma Stone [21] showed some serious leg on to 2012 red carpet.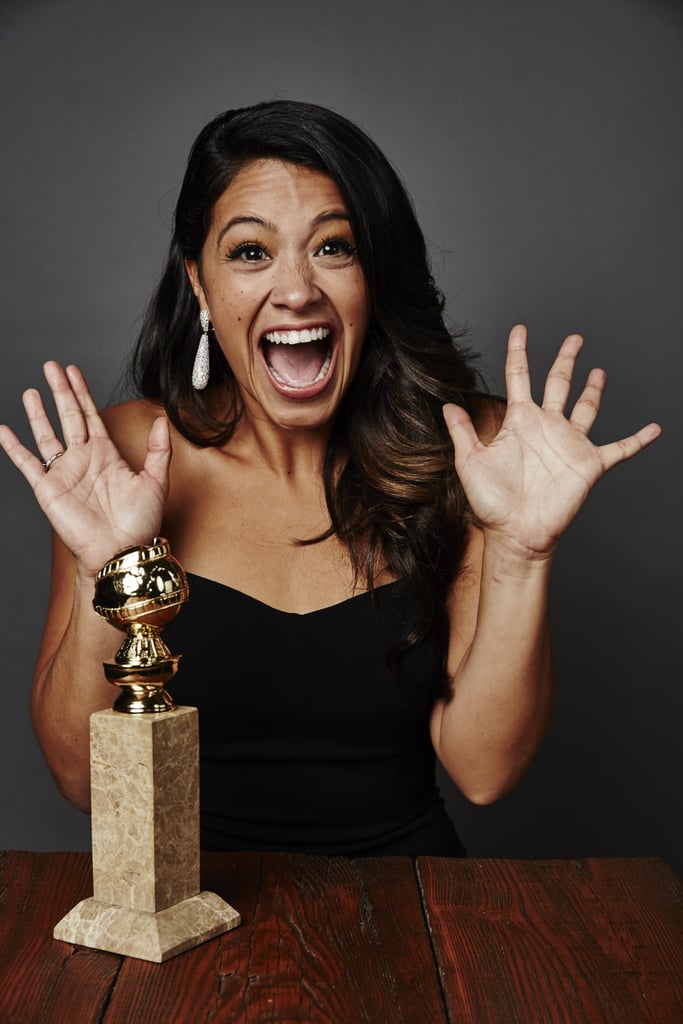 Gina Rodriguez struck gold at 2015's Globes, nabbing the award for best actress in a TV comedy. Clearly, she was thrilled.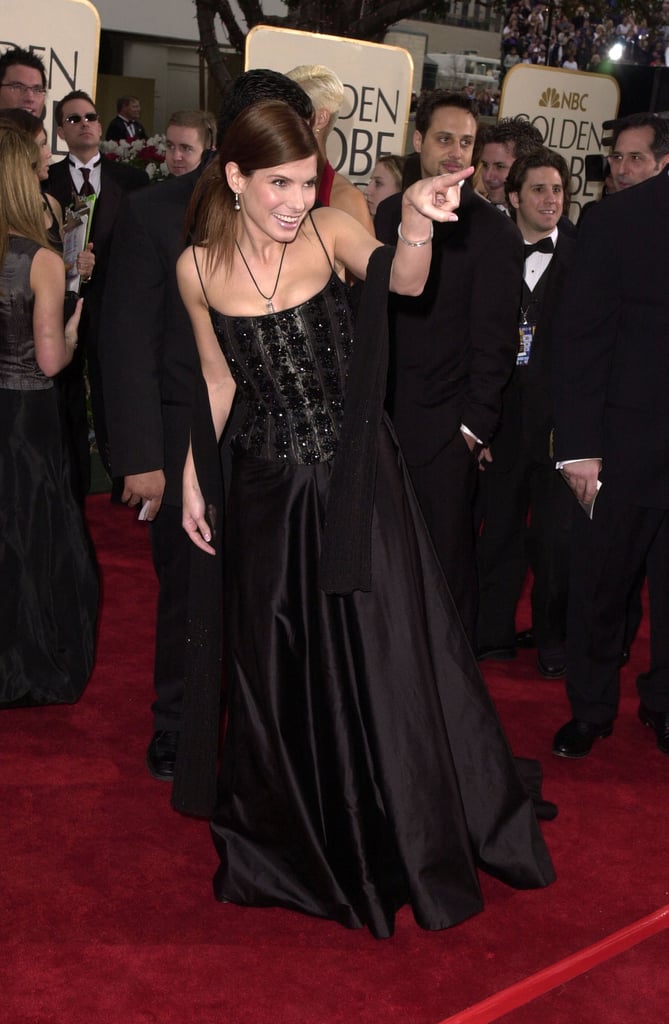 Sandra Bullock [22] got playful on the red carpet in 2001.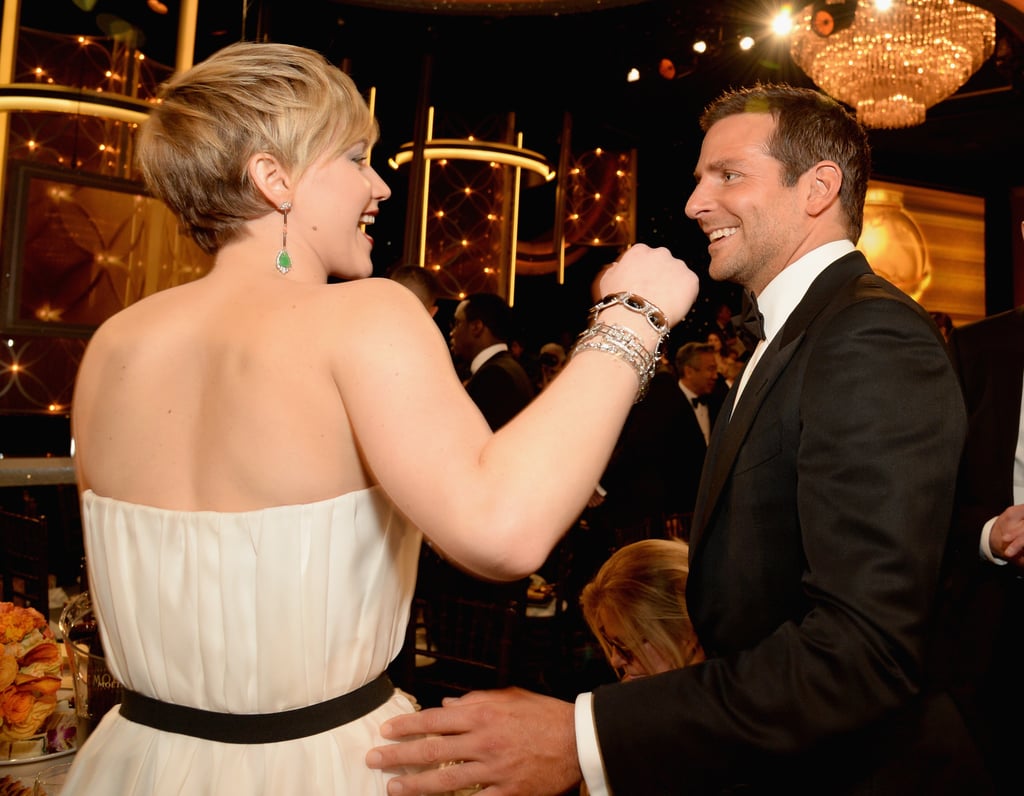 Jennifer Lawrence [23] joked around with Bradley Cooper [24] in 2014.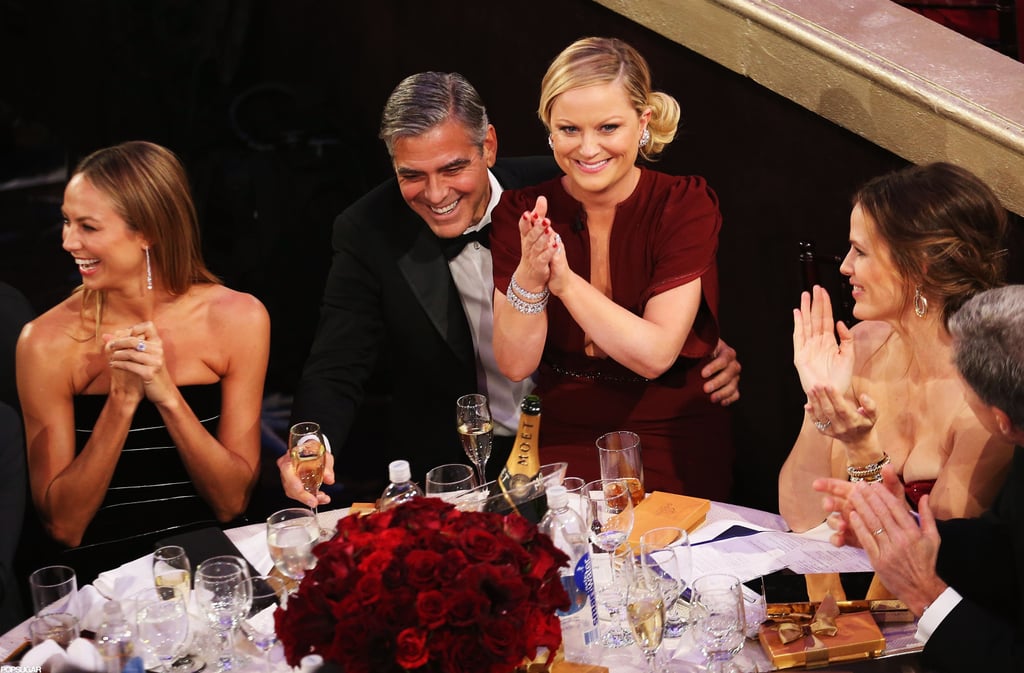 Amy Poehler [25] sat on George Clooney [26]'s lap while hosting the 2013 Golden Globes.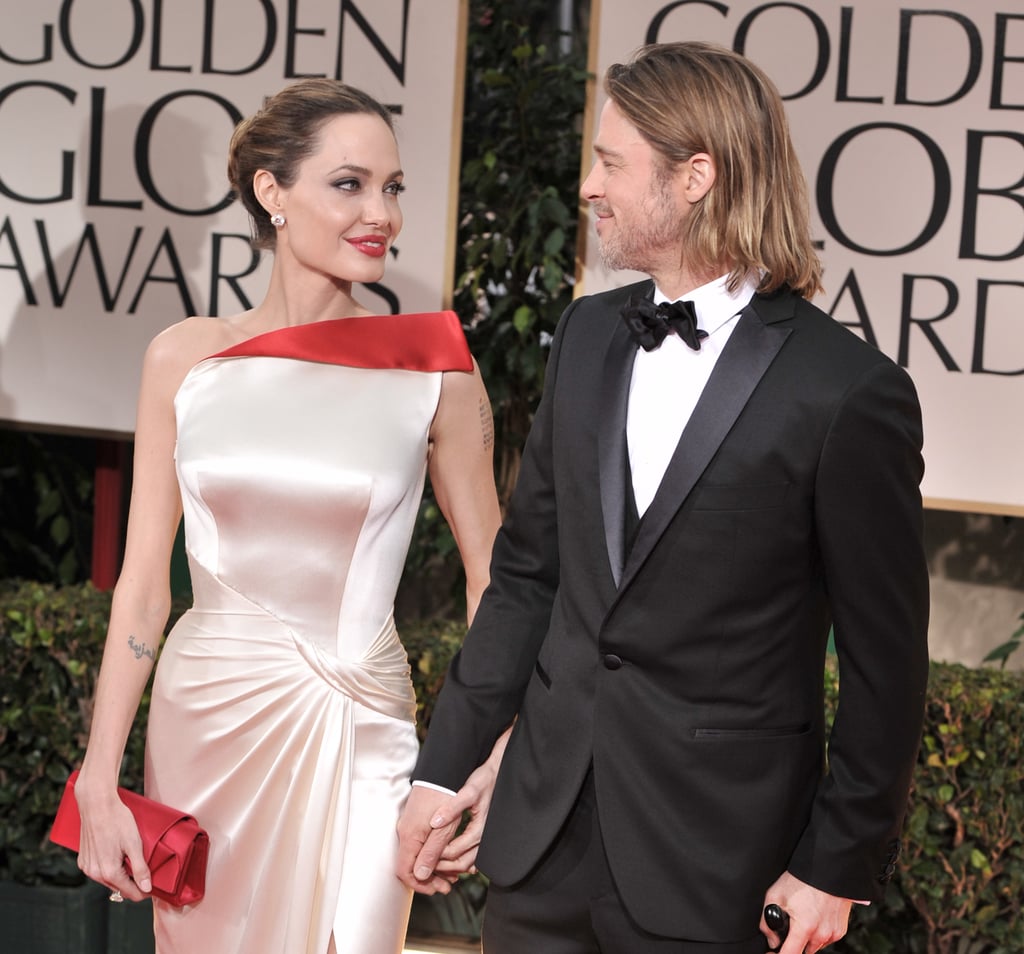 Brad Pitt [27] and Angelina Jolie [28] sweetly held hands in 2012.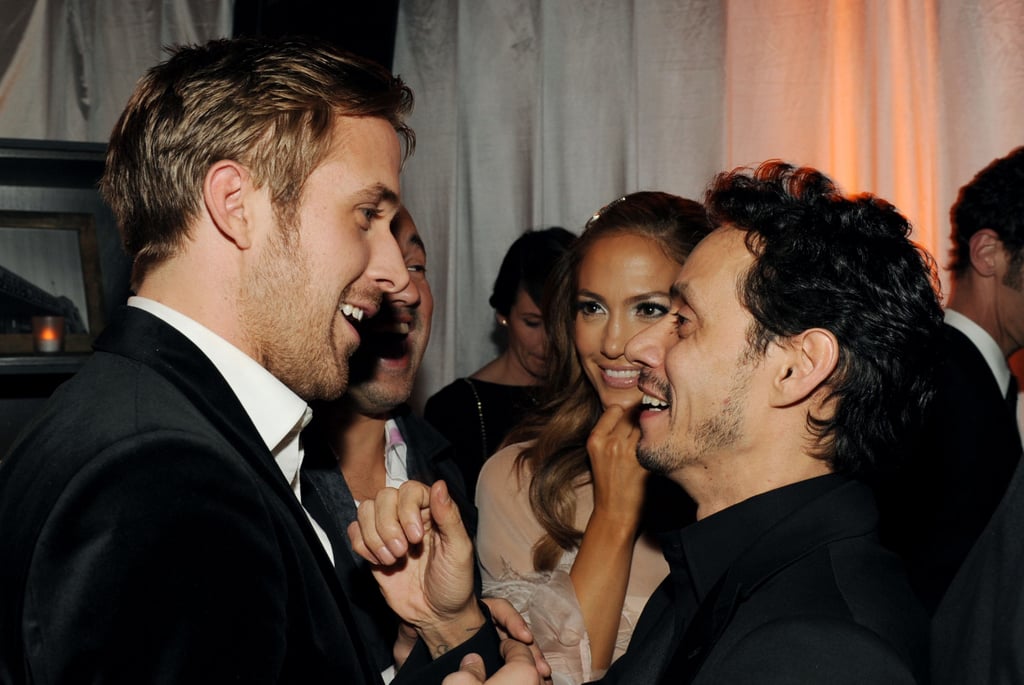 Ryan Gosling [29] shared a laugh with Jennifer Lopez [30] and Marc Anthony [31] in 2011.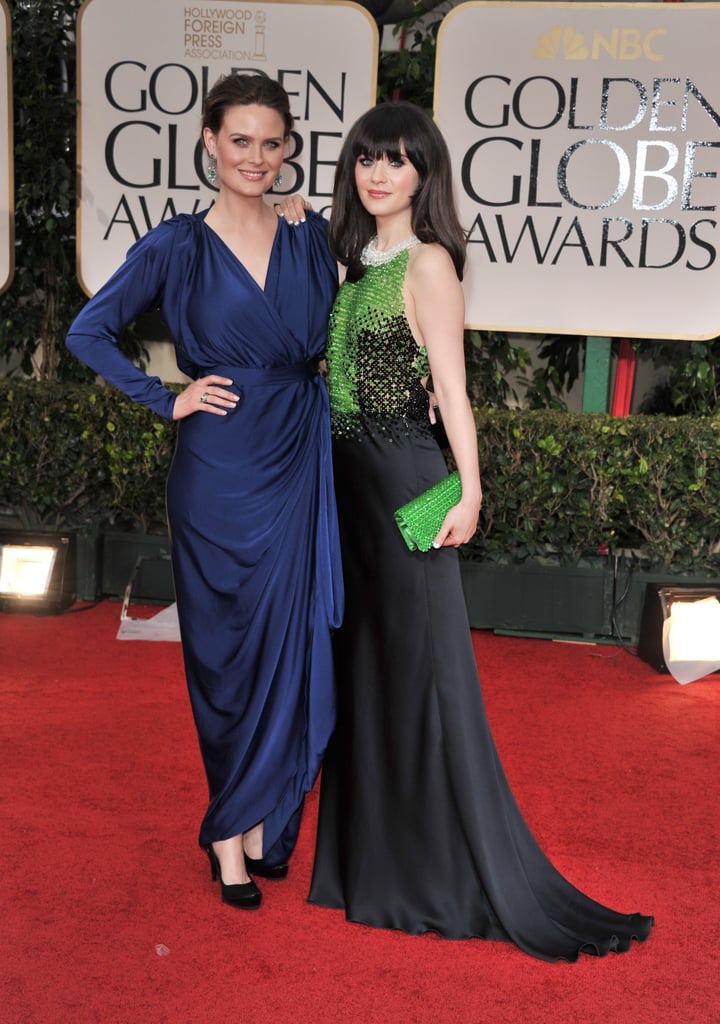 Emily Deschanel posed with her sister Zooey Deschanel [32] in 2012.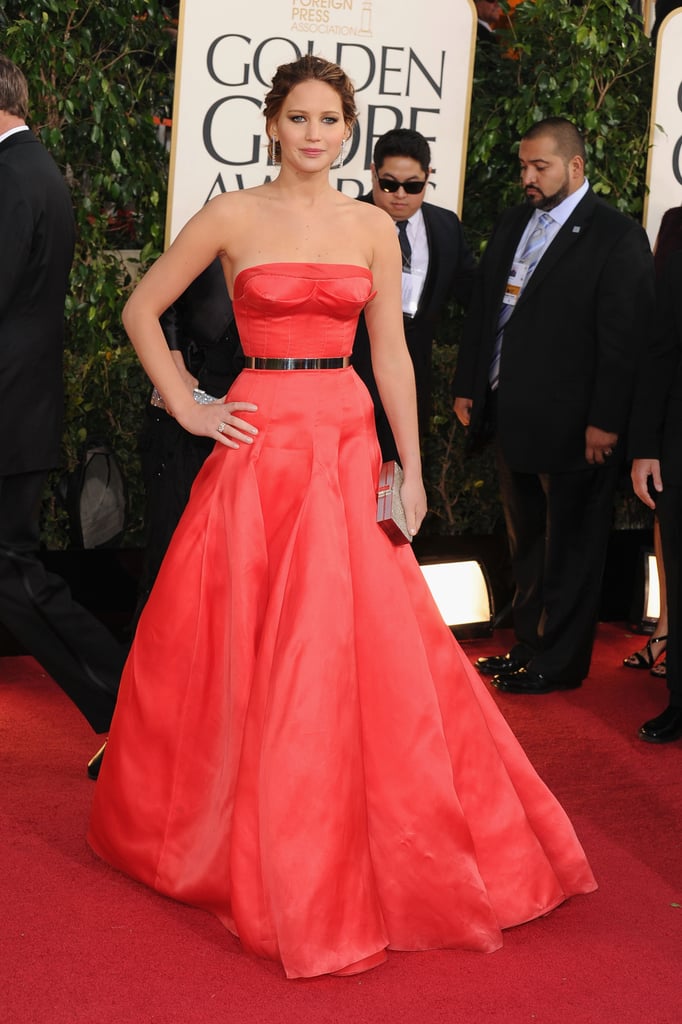 Jennifer Lawrence [33] brought her wow factor to the 2013 red carpet.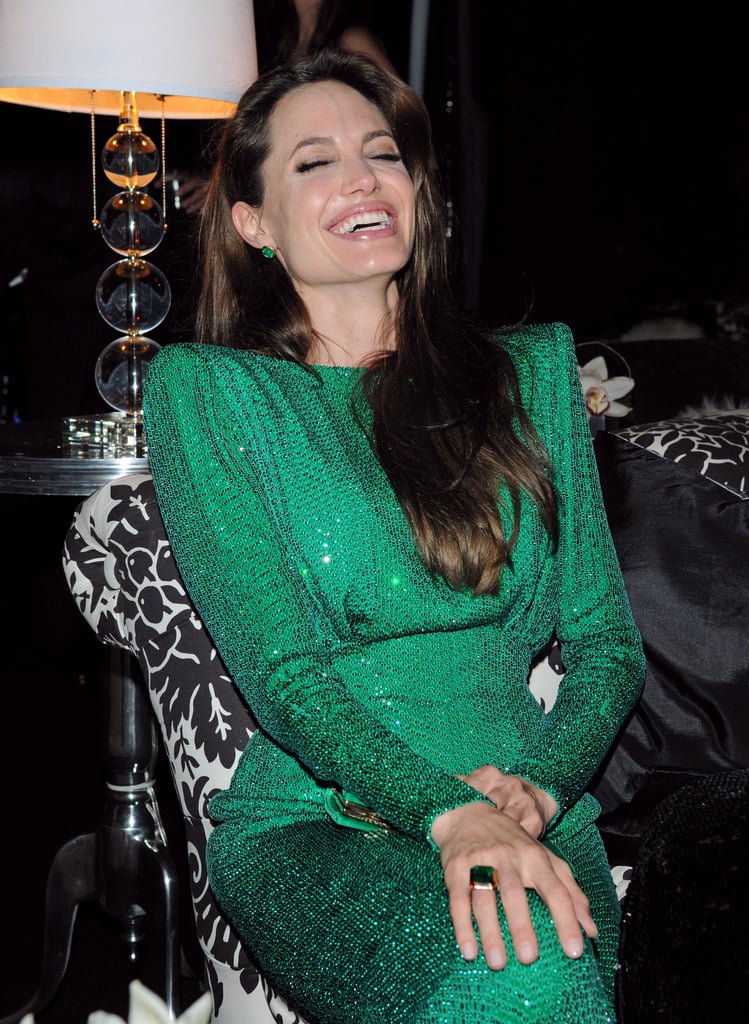 Angelina Jolie [34] cracked herself up during the Sony afterparty in 2011.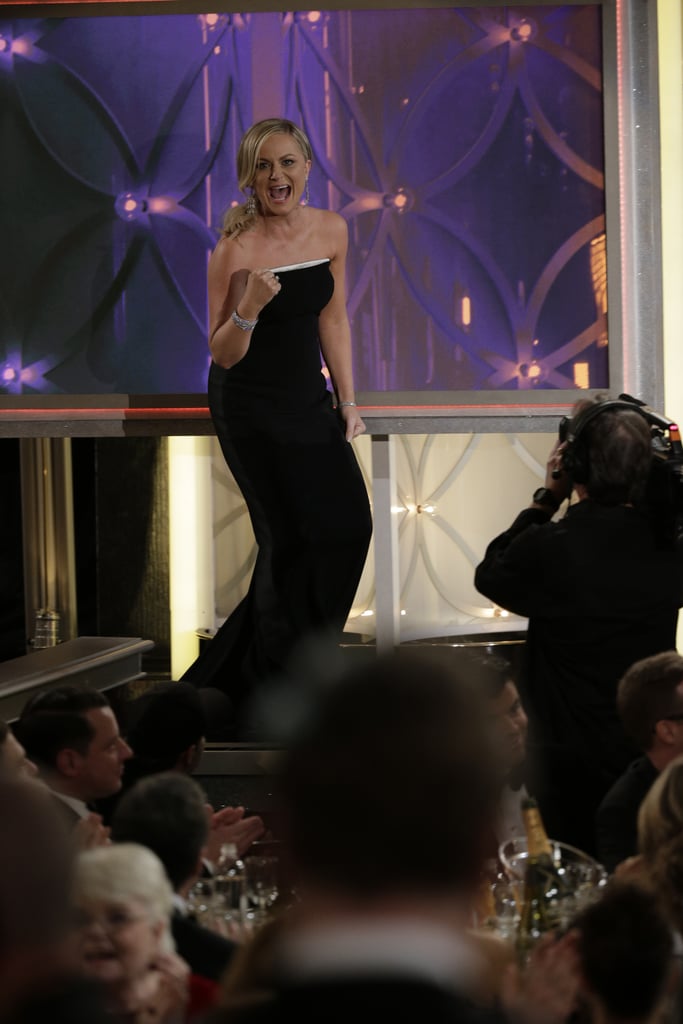 Amy Poehler [35]'s animated walk to the stage to accept her award for best actress in Parks and Recreation was a moment to remember from the 2014 show.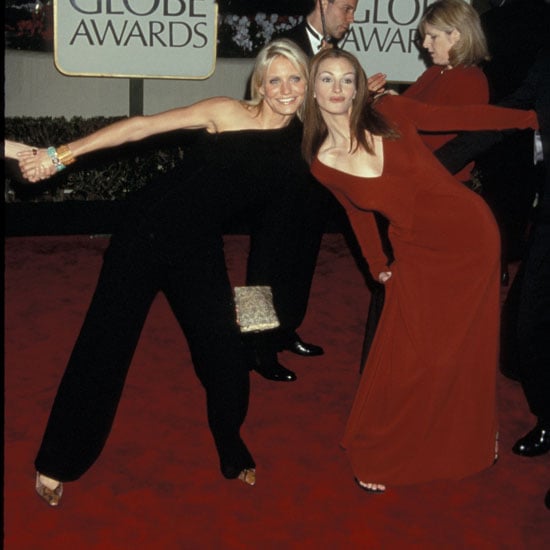 Cameron Diaz [36] and Julia Roberts [37] goofed around on the red carpet in 2000.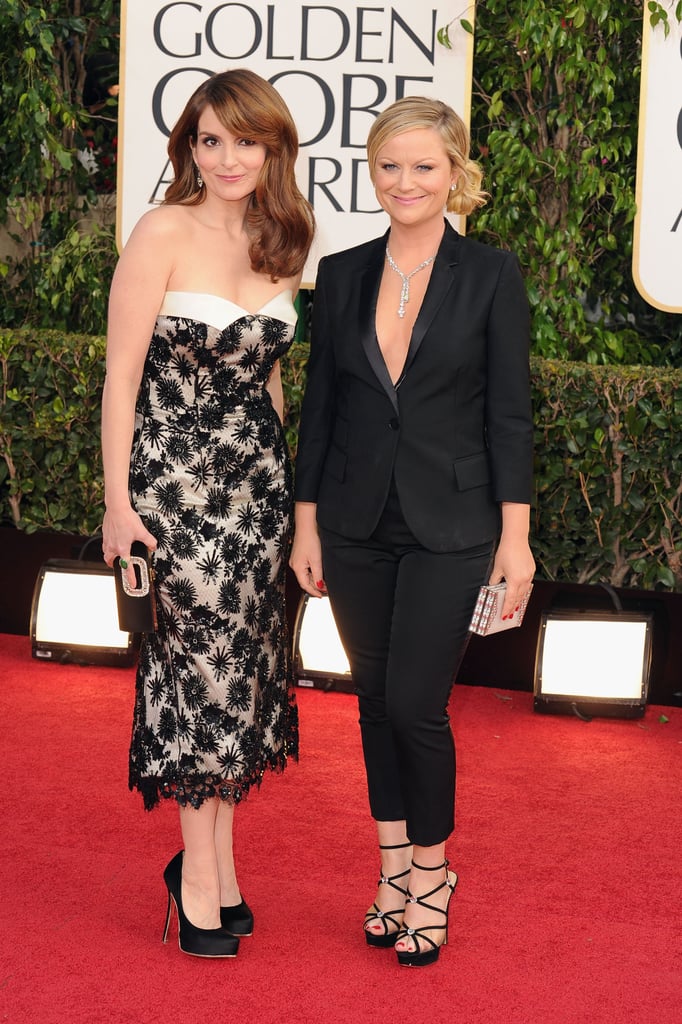 Tina Fey [38] and Amy Poehler [39] posed together before their 2013 hosting gig.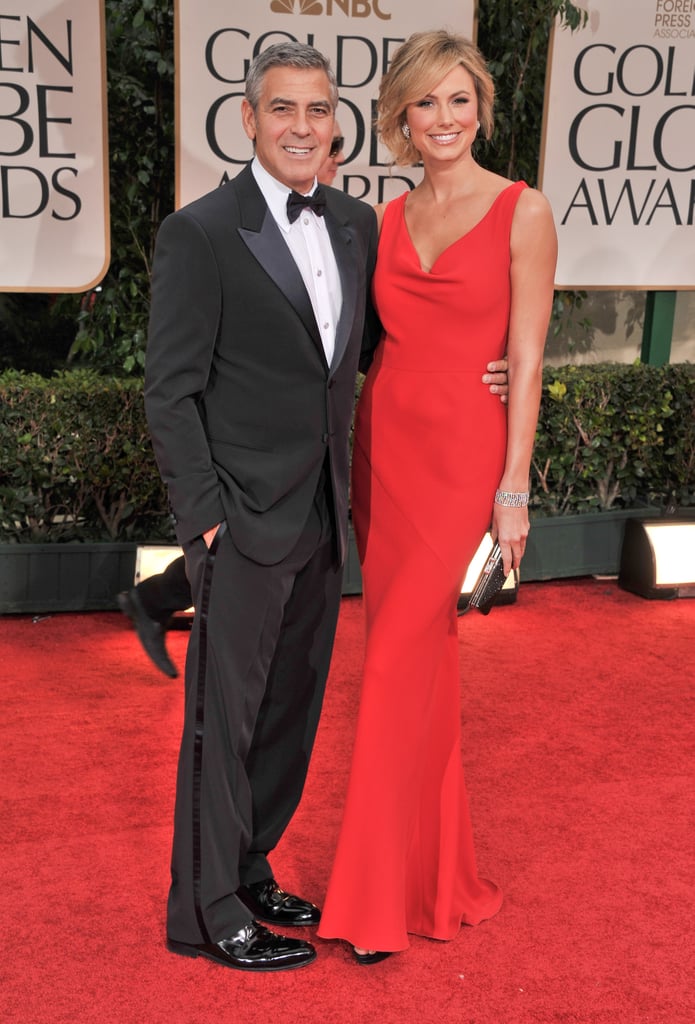 George Clooney [40] escorted Stacy Keibler down the carpet in 2012.
Tom Cruise [41] and Kate Hudson [42] chatted with her Golden Globe backstage in 2001.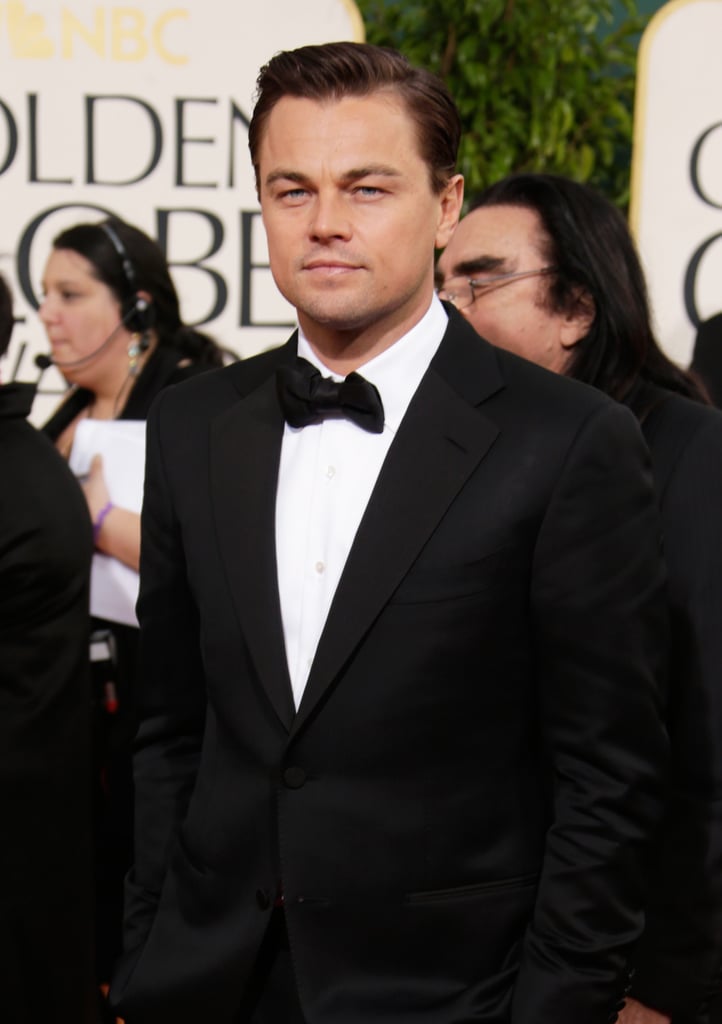 Leonardo DiCaprio [43] looked positively debonair at the 2013 show.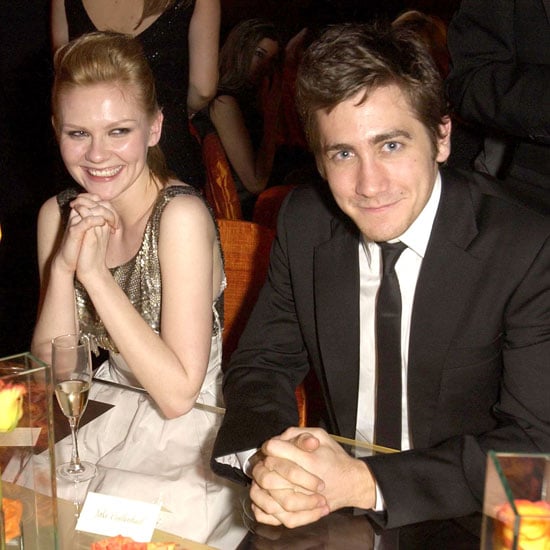 Kirsten Dunst [44] and Jake Gyllenhaal [45] kept close at the 2003 show.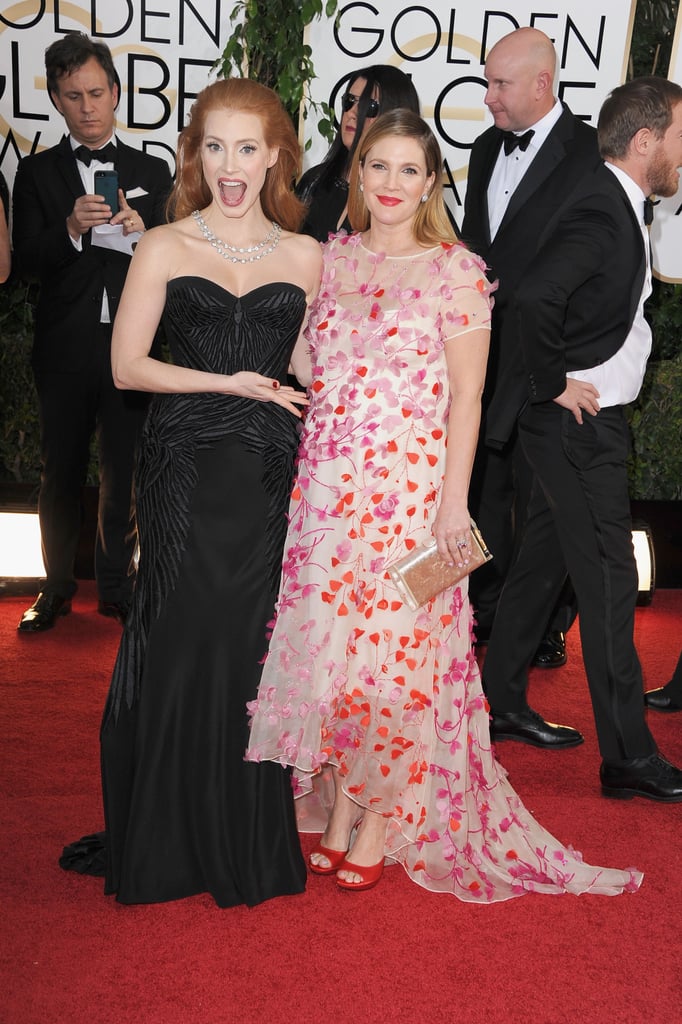 Jessica Chastain couldn't contain her excitement for Drew Barrymore [46]'s baby bump in 2014.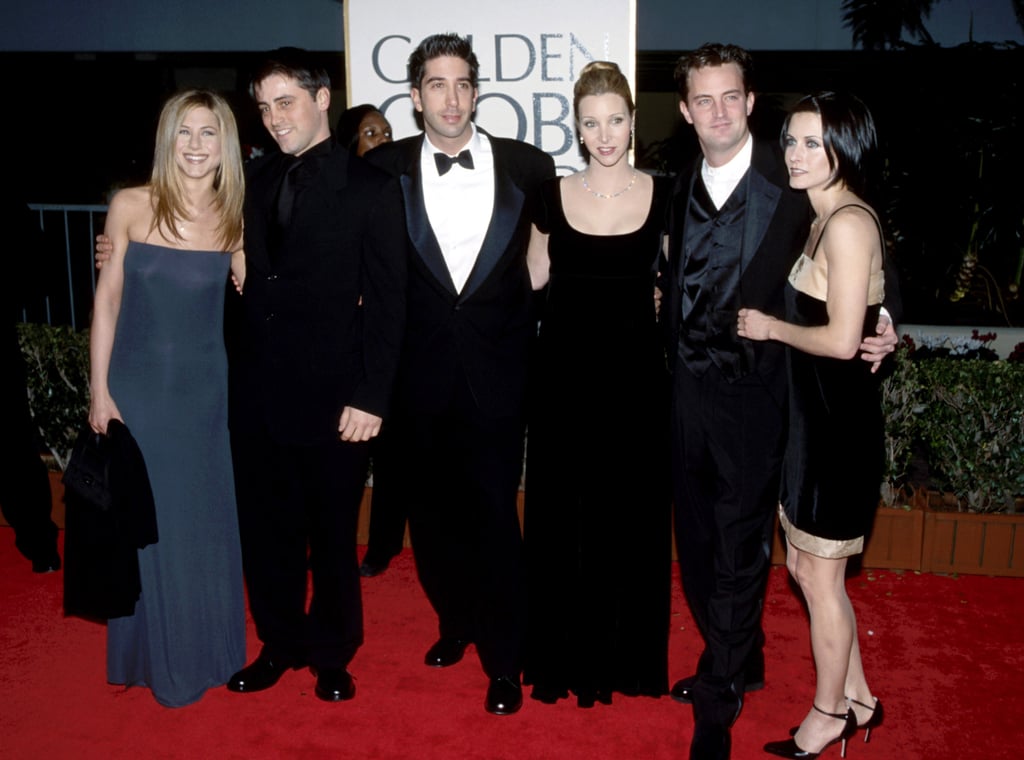 Jennifer Aniston [47], Matt LeBlanc, David Schwimmer, Lisa Kudrow, Matthew Perry [48], and Courteney Cox [49] posed together at the 1998 show.
Kate Winslet [50] and Leonardo DiCaprio [51] posed at the awards in 2007.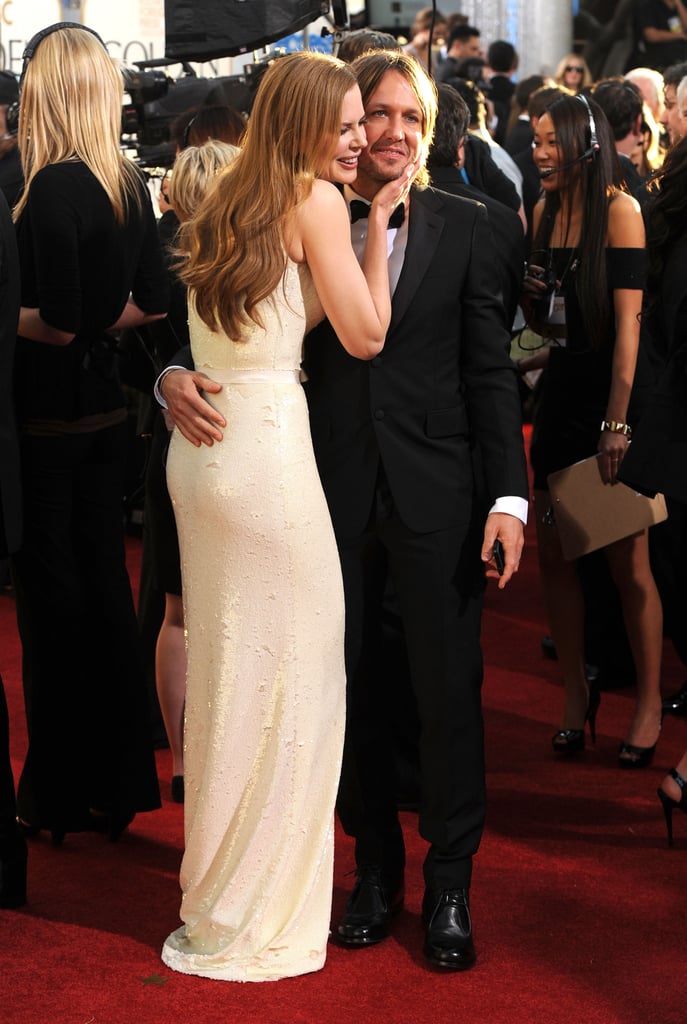 Nicole Kidman [52] and Keith Urban [53] looked lovey on the red carpet in 2011.
Cameron Diaz [54] and Ben Stiller [55] partied together in 1999.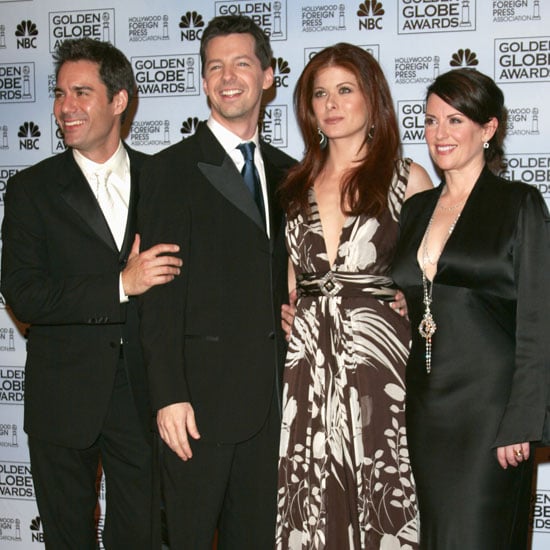 The cast of Will and Grace, Eric McCormack, Sean Hayes, Debra Messing [56], and Meghan Mullally, posed backstage during the 2006 show.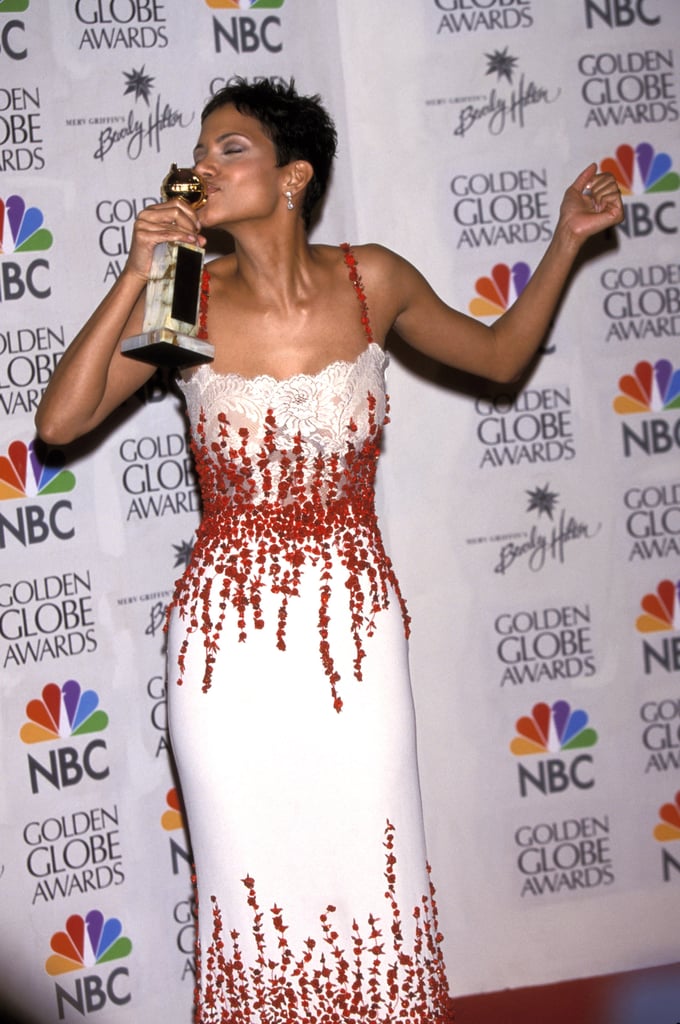 While Halle Berry [57] kissed her statue after the show in 2000.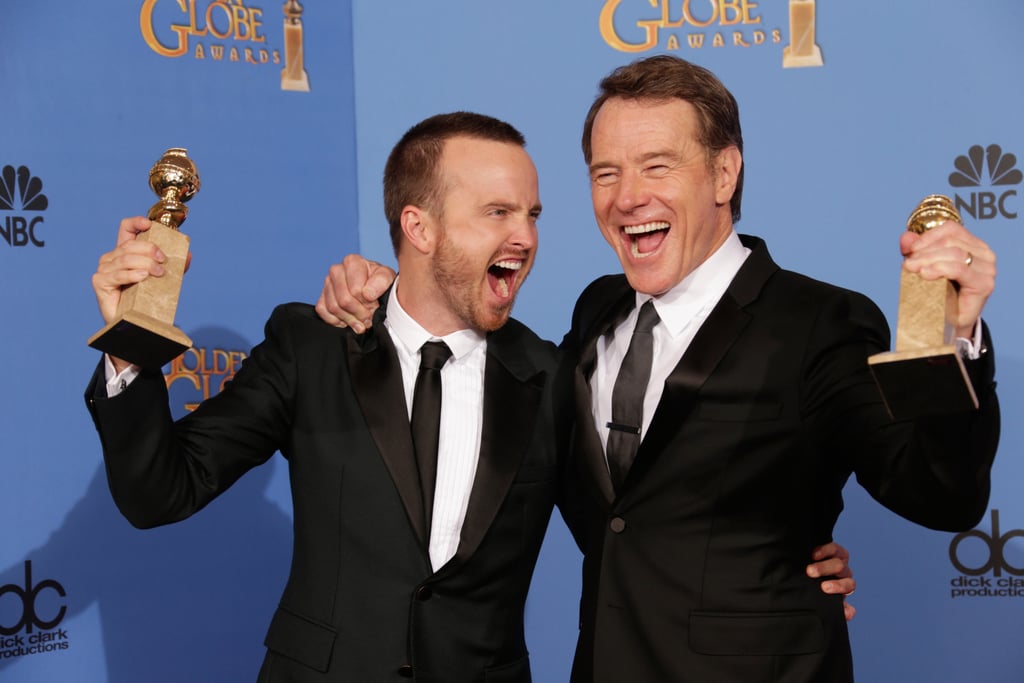 Aaron Paul and Bryan Cranston were pumped up about their 2014 win!
Reese Witherspoon [58] had her husband Ryan Phillippe [59] by her side when she won best actress for Walk the Line in 2006.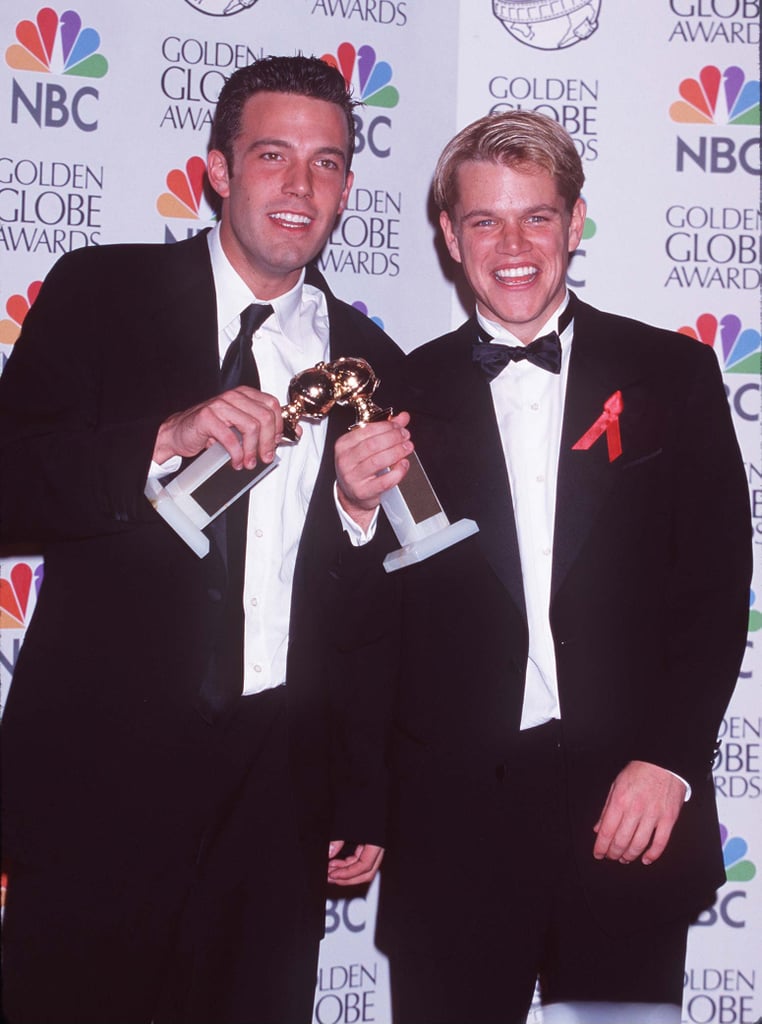 Ben Affleck [60] and Matt Damon [61] celebrated their exciting 1998 win in the press room.