Source: Getty [1]
Paula Patton and Robin Thicke's marriage had been "unraveling" for a long time [2] before they announced their separation on Monday.
Kim Kardashian slammed her sister Khloé for her "ugly" taste in shoes [3]. See? Even famous sisters fight sometimes.
Daniel Radcliffe says his new weave has given him "a whole new sympathy" for what women have to go through [4] to look pretty.
Seth Meyers made his Late Night debut [5] on Monday with guests Vice President Joe Biden and Amy Poehler. What would Leslie Knope say?
Ghostbusters fans paid a fitting tribute to Harold Ramis [6] by placing Twinkies outside an FDNY station in Tribeca.
Tribute to Harold Ramis outside the Ghostbusters firehouse in Tribeca. pic.twitter.com/ees4V9QpAd [7]

— Peter Hershberg (@hershberg) February 24, 2014 [8]
Downton Abbey's season finale [9] drew record numbers for the show, bringing in 8.5 million viewers.
Speaking of Downton Abbey, Laura Carmichael, aka Lady Edith, did an AMA on Reddit yesterday [10], where she said she is totally OK with being called "the ugly one" on the show all the time.
Arizona Governor Jan Brewer holds the fate of an anti-gay bill [11] in her hands as it has made its way to her desk to either be vetoed or made into a law. The bill would allow business owners to discriminate against gay and lesbian customers and has already been criticized by business leaders and Sen. John McCain.
Defense budget cuts [12] could leave our Army the smallest it has ever been since before WWII.
Are you ready for Taco Bell's new breakfast menu [13]? Because it's coming, and it features a waffle taco.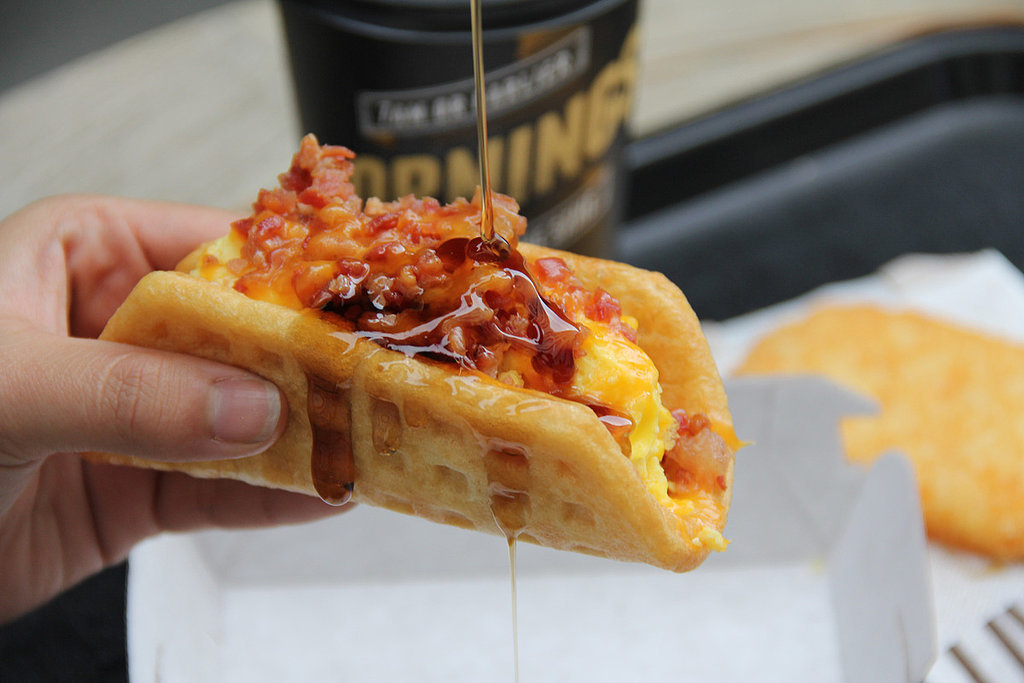 Source: Taco Bell [14]
The sixth season of The Voice premiered on Monday. All you need to know is that Adam Levine declared that Dawn and Hawkes's audition [15] was "the best" he's ever seen.
Trending on Google: everyone wants to know more about Emma Coronel, El Chapo's beauty queen wife [16] who was with him when he was arrested.
Samsung has unveiled the Galaxy S5 [17], and it's pretty impressive. It features fingerprint scanning and a builtin heart rate monitor.
Your daily dose of cute: this kitty stole this big dog's bed, and he's not sure how he feels about it.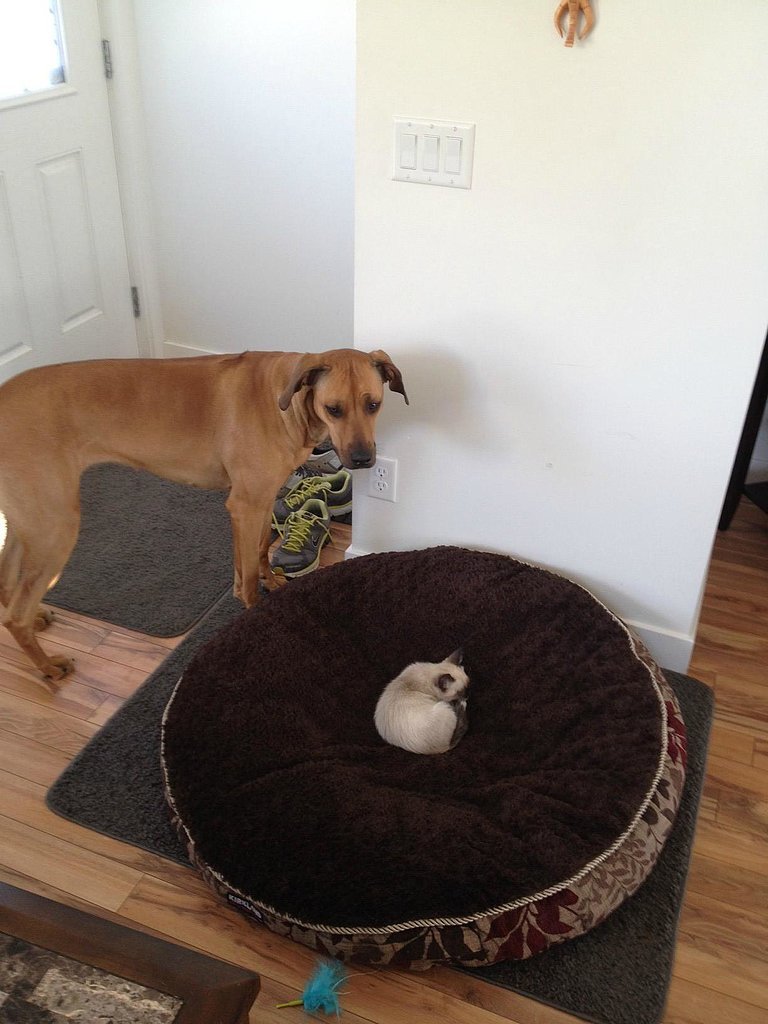 Source: Imgur [18]