Isn't Marilyn A Vision? This site to see will be on TV!!!! Here's the Schedule!!!
Isn't Marilyn A Vision? This site to see will be on TV!!!! Here's the Schedule!!!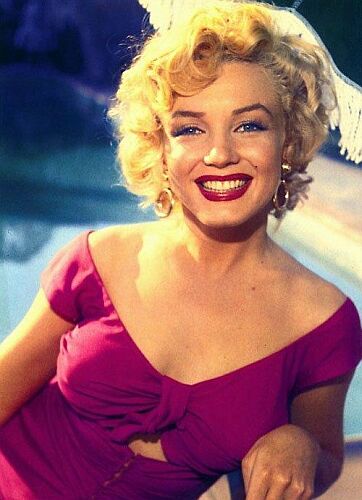 Bookmark this link lovelies and get in as much Marilyn as you can!  Marilyn movies on the television!
Tuesday 10/19
4:30am   "Monkey Business"  5-StarMAX (Pacific)
6:10am  "The Prince and the Showgirl"  Encore Love (Pacific)
I love seeing her in my dvd collection but there is something so very communal and inviting when watching Marilyn on the television.  AND there is an abundance of Miss M's beautiful face popping up everywhere lately.
:star:  Her star is shining brighter than ever because of two very monumental happenings in the lovely little town we like to call hollywood!  One of which is the new film about Marilyn Monroe which is now in production starring Michelle Williams, "My Week with Marilyn".   http://www.imdb.com/title/tt1655420/
This movie is based off the diary of Colin Clark which was published as a book in 2000.  He documents his first-hand encounter with Marilyn Monroe while he was a gopher for Sir Laurence Olivier on the set of "The Prince and the Showgirl".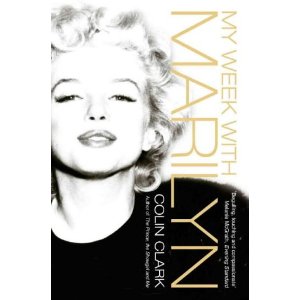 I will do a separate blog about the story behind the making of this movie and the basis of the script, here is the link to the book that the script was built off: http://www.amazon.com/MY-WEEKMARILYNCOLINCLARK/dp/0006531792. Get it and read it before the movie is released! It's uber-insightful and a very refreshing account of Marilyn Monroe's life during a very difficult time.  It also gives you a perspective on how she was treated during the production of this movie.  That's a rarity and a blessing.
The second reason for the Marilyn revival is the recent death of her co-star Tony Curtis: http://en.wikipedia.org/wiki/Tony_Curtis.  I will be blogging on this as well, so stay tuned!!!  All of the juiciness between Miss Marilyn and Mr. Curtis will be revealed, and the comment made by Curtis regarding the comparison between kissing Marilyn and Hitler will finally be put to rest!  Or at the very least it will be discussed by us lovely ones.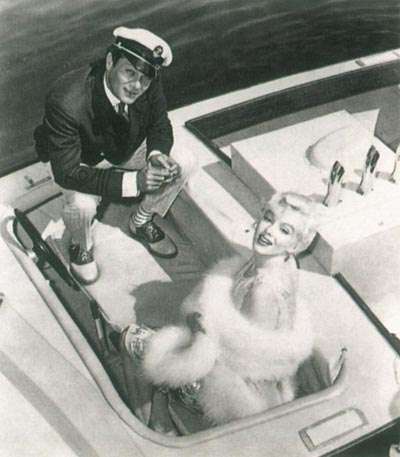 Ciao for now Lovelies!  It's great to have the time to blog again and there is so much to catch up on and talk about!!!!