I've Been Stollen Away This Christmas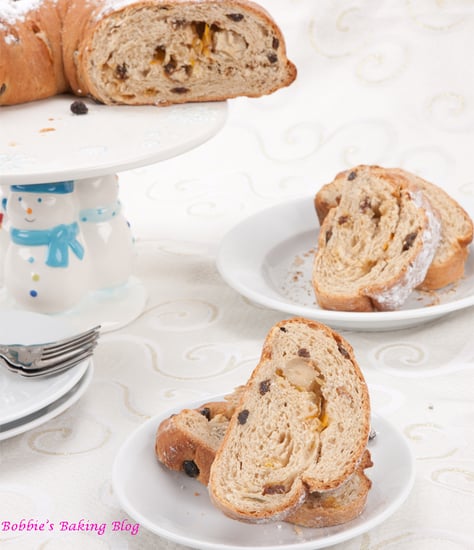 Some traditions in our family are 7 to 9 generations old, while others are only a year or two. Traditional stollen joyously came into our lives last year, the moment Sydney realized almond paste was rolled into the center, it became an instant favorite. We created it twice last year and for the first time this year. It is a lengthy process, but well worth the effort. The entire house smells like Christmas for days; besides Sydney and I have a merry time together.
Stollen is a sweet yeast bread with rum soaked raisin and candied citrus fruit. It is almost as much fun candying the citrus rinds as it is to bake the bread.
Bobbie and Sydney will take you meticulously step by step to help you succeeded in creating a new family Stollen tradition. Bobbie and Sydney will take you meticulously step by step to help you succeeded in creating a new family Stollen tradition. Visit Bobbie's Baking Blog; you don't want to miss this recipe