What happens when Jared Leto [1] is photographed hugging a tree? Fans use the image to create seriously hilarious memes. It all started when Jared shared an Instagram picture of himself on Sunday, July 6. "Tree huggin hippy? Guilty!" he captioned the snap. A week later, countless "#JaredHugginLeto" memes are popping up online [2]. People have been editing the image in Photoshop and adding him to all sorts of situations, and Jared can't seem to get enough of it. On Sunday, the actor regrammed a version featuring the leader of the free world. "Haaaaaa! Even President @barackobama gets some love from #JaredHugginLeto. You guys are hilarious," he wrote. Scroll down to see some of the most hilarious examples we've found so far, and then snap back to reality with real pictures of Jared hugging movie stars [3].
Source: Instagram user jaredleto [4]
Jared Hugging Hermione Granger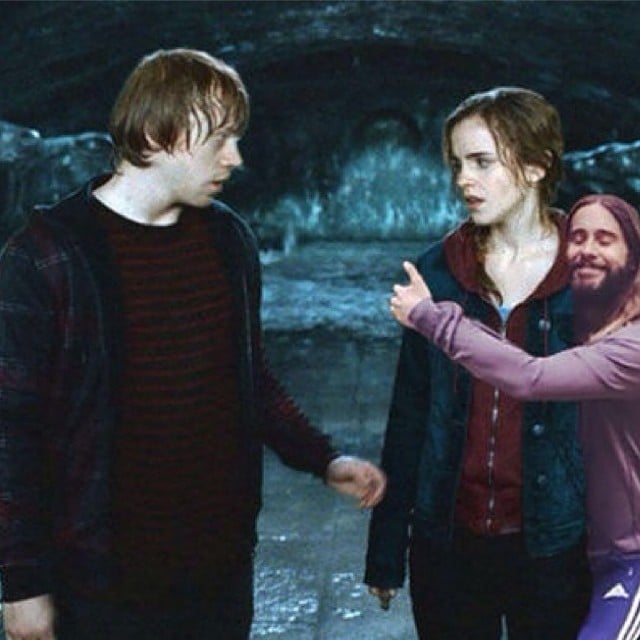 Source: Instagram user letostagram [5]
Jared Hugging Himself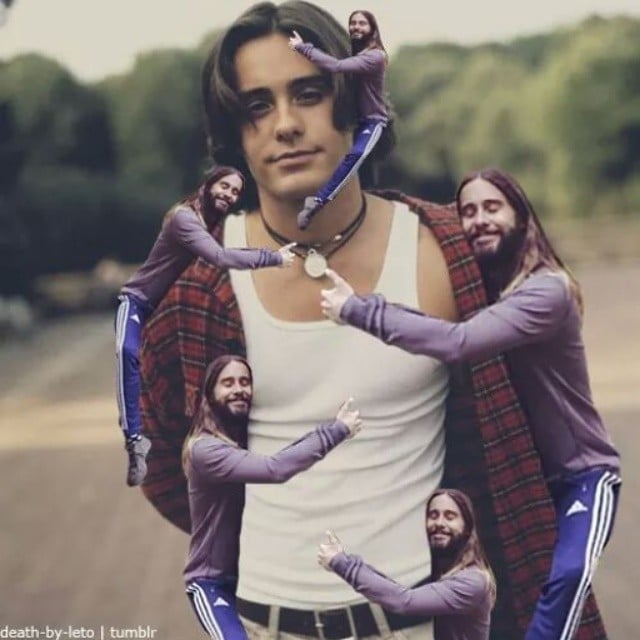 Source: Instagram user echelonchay [6]
Jared Hugging a Dragon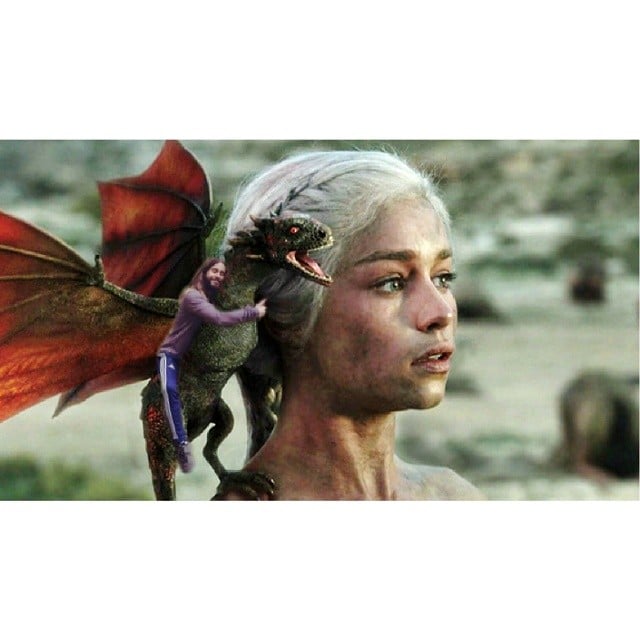 Would Daenerys Targaryen in Game of Thrones approve?
Source: Instagram user echelonchay [7]
Jared Hugging Pancakes
Source: Instagram user letostagram [8]
Jared Hugging Benedict Cumberbatch
Source: Instagram user letostagram [9]
Jared Hugging Grumpy Cat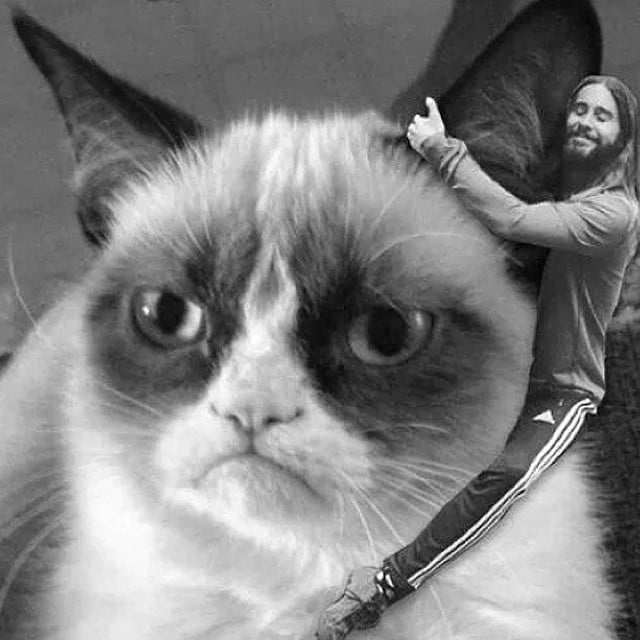 Source: Instagram user letostagram [10]
Jared Hugging a Dolphin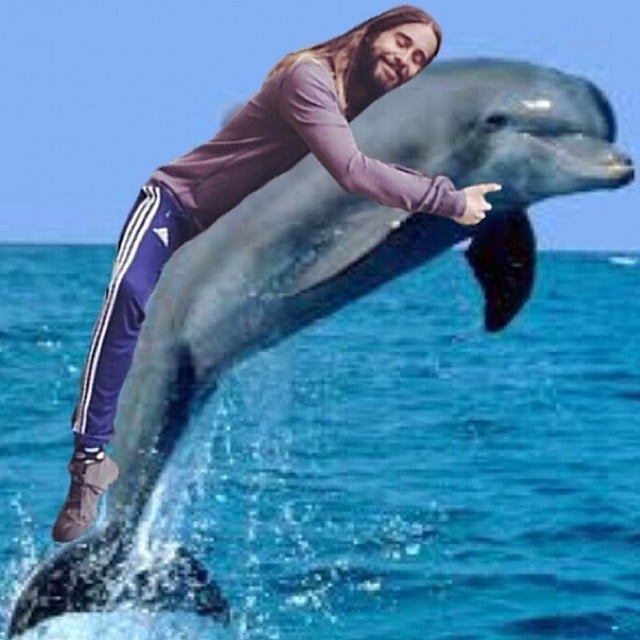 Source: Instagram user letostagram [11]
Jared Hugging Vegetables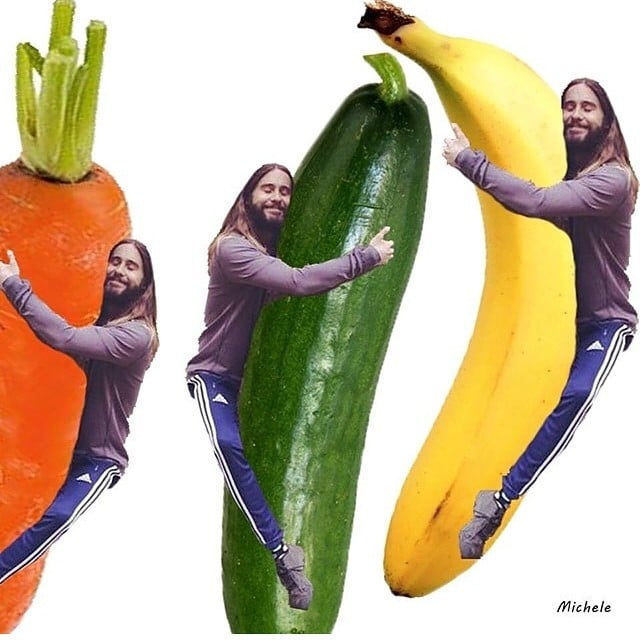 Source: Instagram user letostagram [12]
Jared Hugging a Horse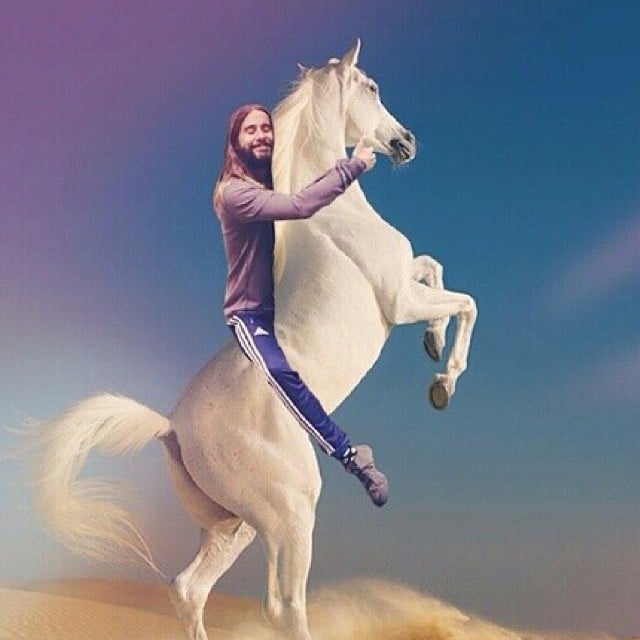 Source: Instagram user letostagram [13]
Jared Hugging the Famous World Cup Fan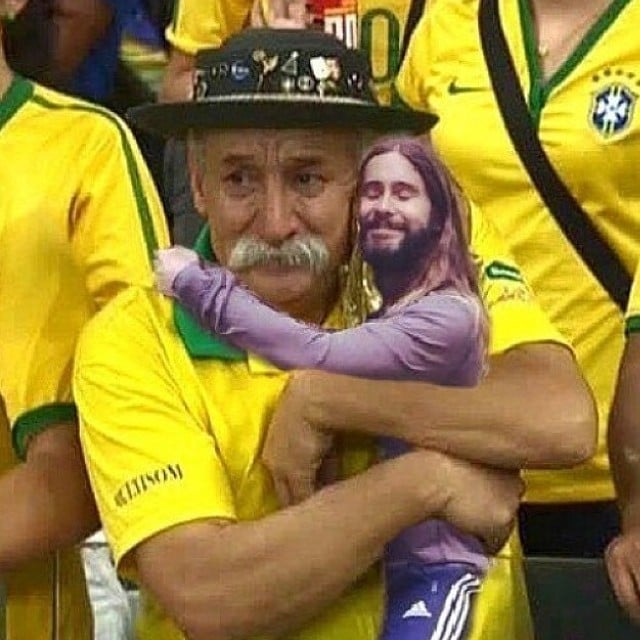 Source: Instagram user letostagram [14]
Jared Hugging a Cookie
Source: Instagram user letostagram [15]
Jared Hugging President Barack Obama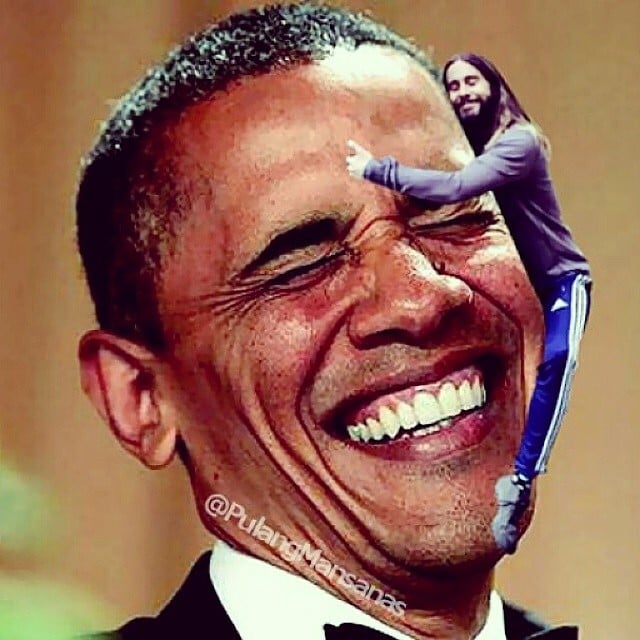 Source: Instagram user jaredleto [16]
Jared Hugging Trees and His Dog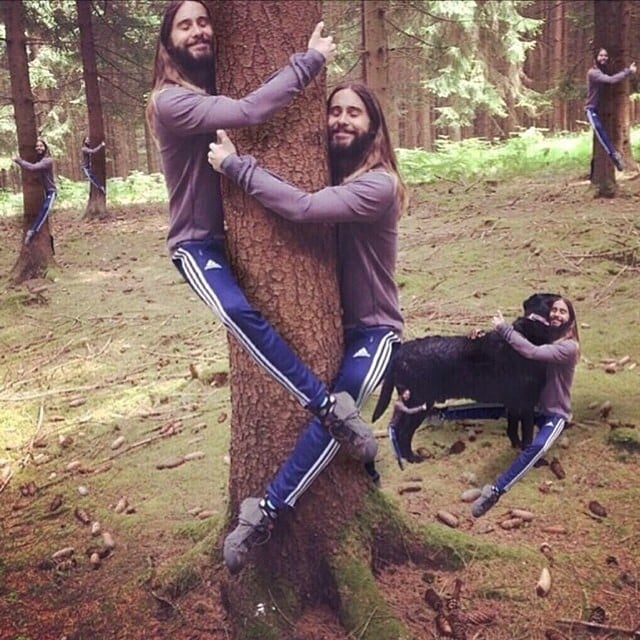 Source: Instagram user jaredleto [17]
Jared Hugging NYC Skyscrapers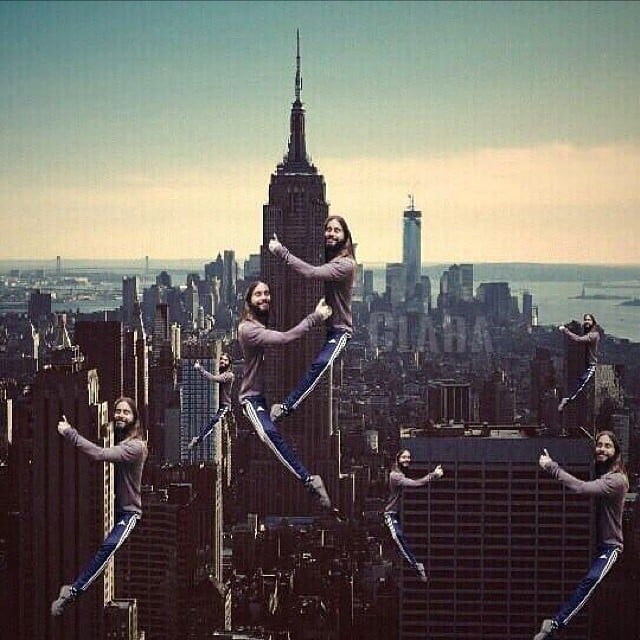 Source: Instagram user jaredleto [18]
Jared Hugging a Nutella Jar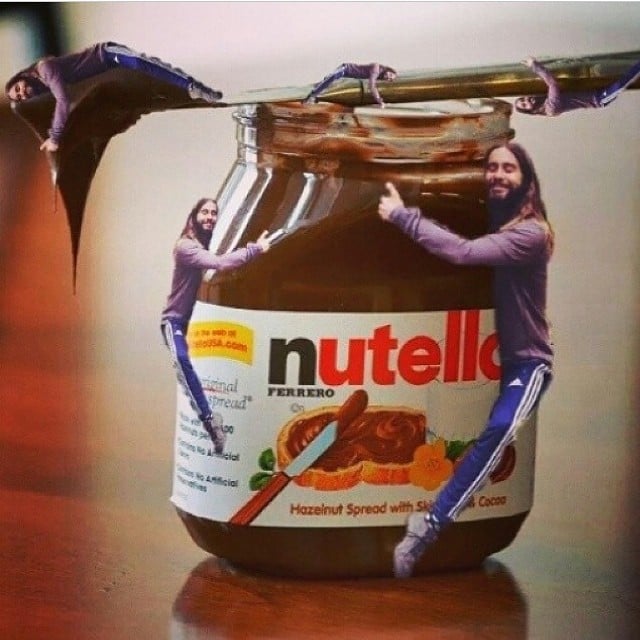 Source: Instagram user letostagram [19]
Jared Hugging Himself on Stage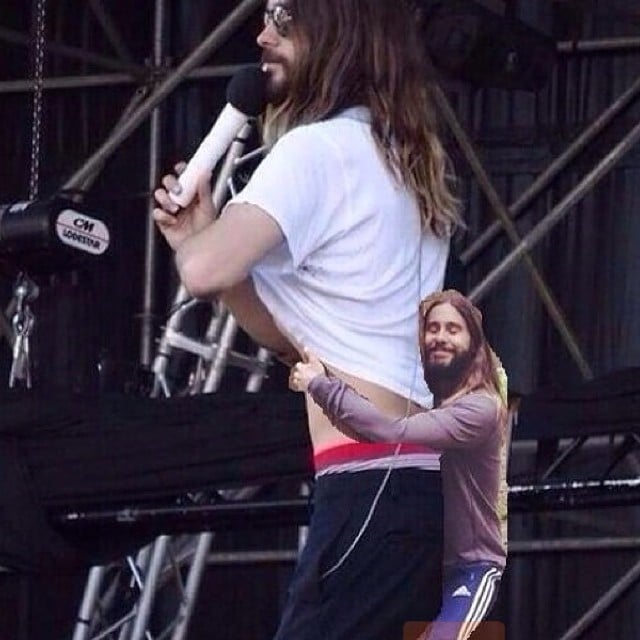 Source: Instagram user letostagram [20]
Jared Hugging His Beard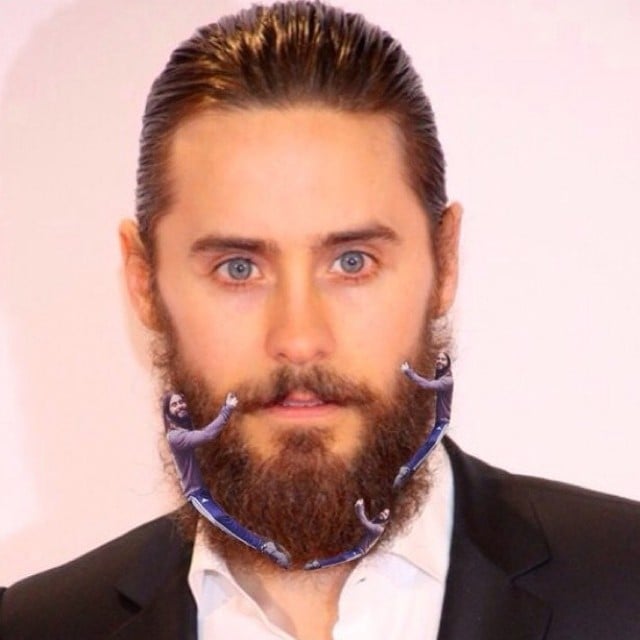 Source: Instagram user letostagram [21]
Jared Hugging Doughnuts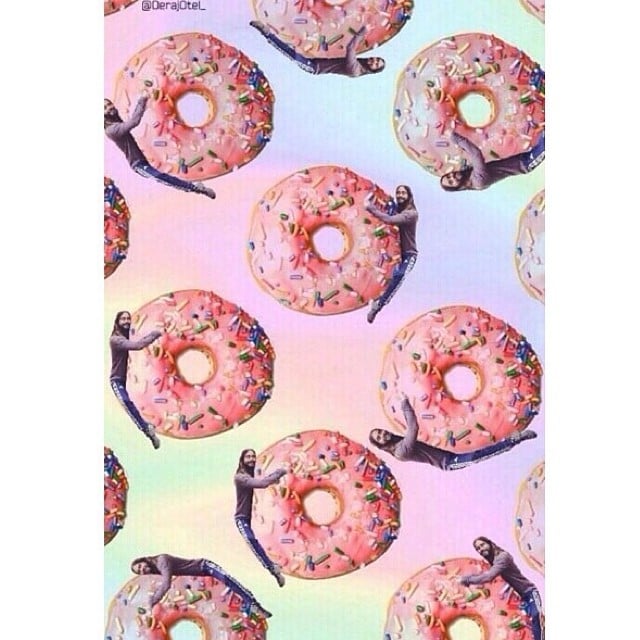 Source: Instagram user letostagram [22]
Finally, the Original: Jared Hugging a Tree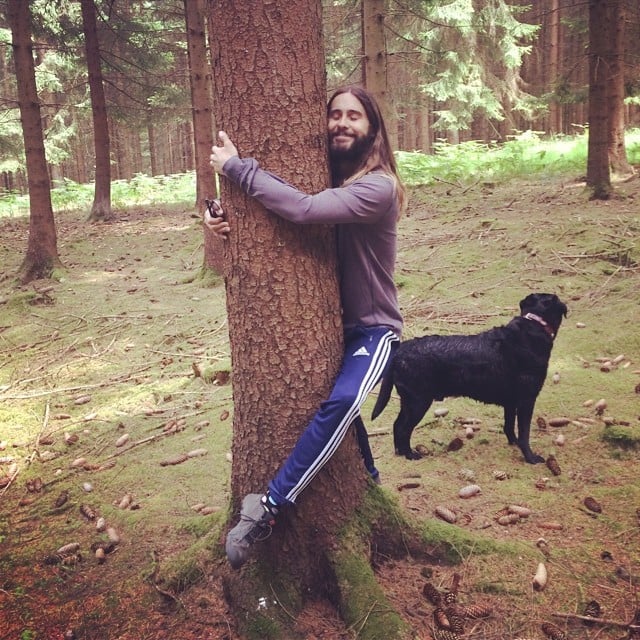 Source: Instagram user jaredleto [23]