During last year's award season, Bradley Cooper was the undisputed man of the hour [1]. The actor was constantly surrounded by ladies on the red carpet, backstage, and at afterparties. Cut to 2014, and Jared Leto [2] was the guy taking the crown! The Dallas Buyers Club star (and our newfound beauty icon [3]) had no shortage of female admirers this year, from his costar Jennifer Garner [4] and fellow Oscar nominee Lupita Nyong'o to legendary actress Jane Fonda and even his adorable mother, Constance Leto [5]. Everyone loves an Oscar winner [6], right? Keep reading to see all the ladies that were crushing on Leto this award season.
Jared gave Anne Hathaway [7] the giggles after photobombing her at the Vanity Fair Oscars afterparty [8].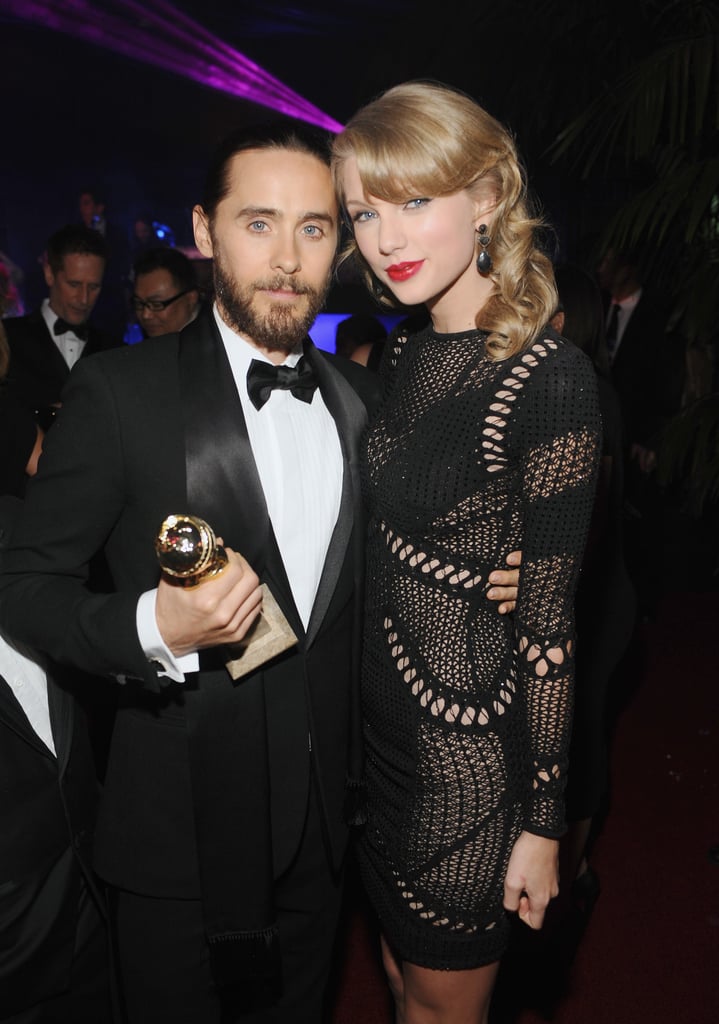 Jared posed with Taylor Swift [9] a Golden Globes afterparty. There's probably a song being written about this very moment as we speak.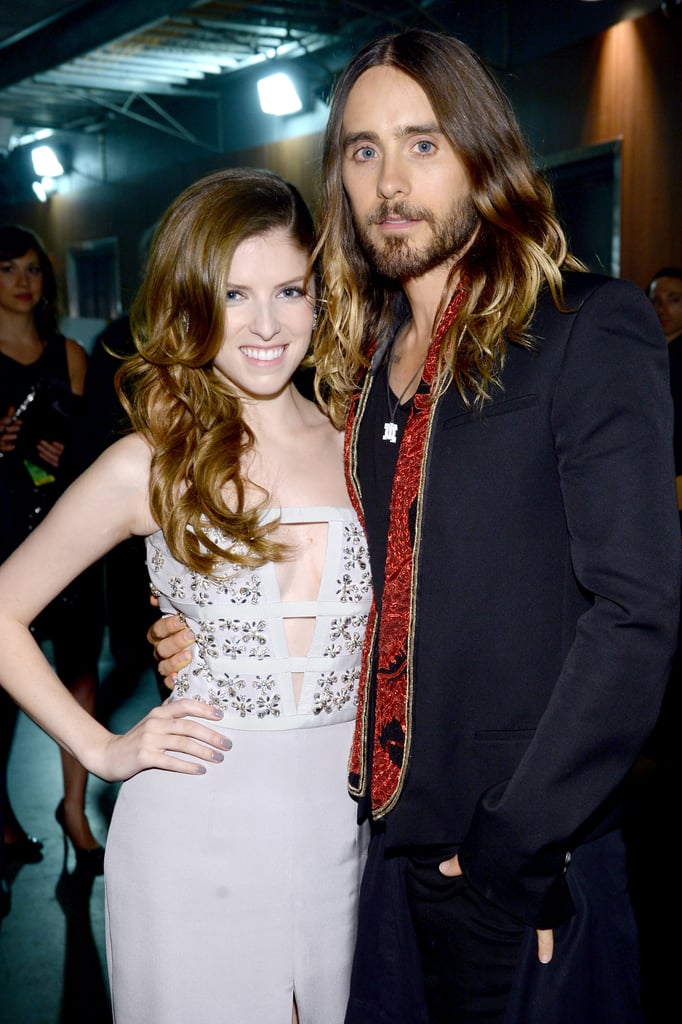 He met up with Anna Kendrick [10] backstage at the Grammys.
Jared had the attention of Kerry Washington while backstage at the Oscars.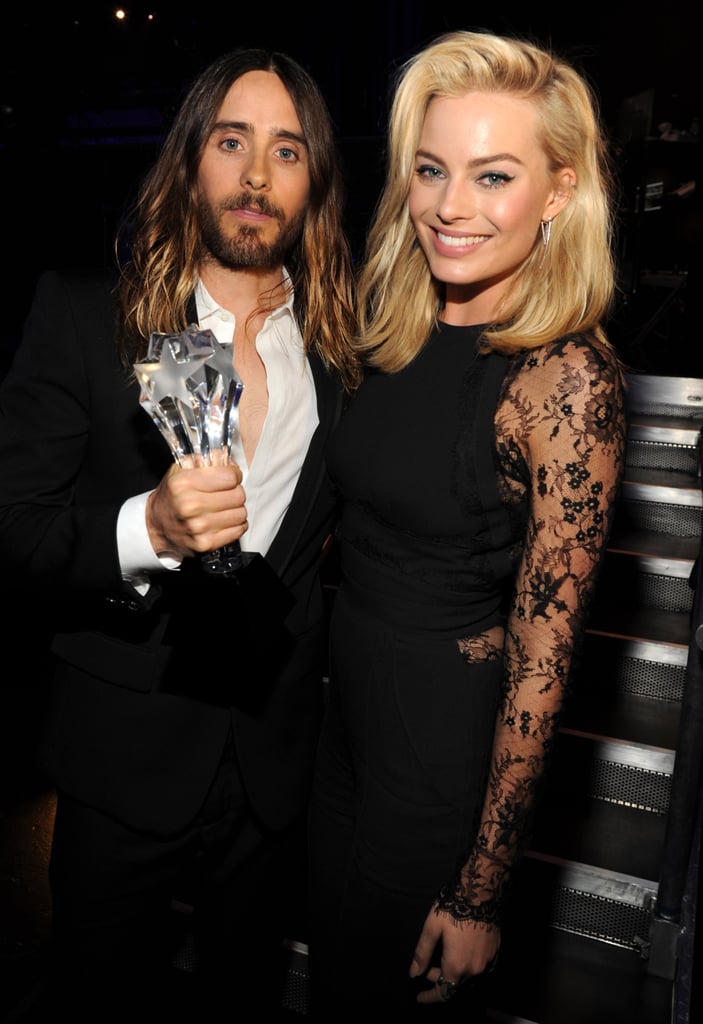 Standing next to Jared put a big smile on Margot Robbie's face during the Critics' Choice Awards.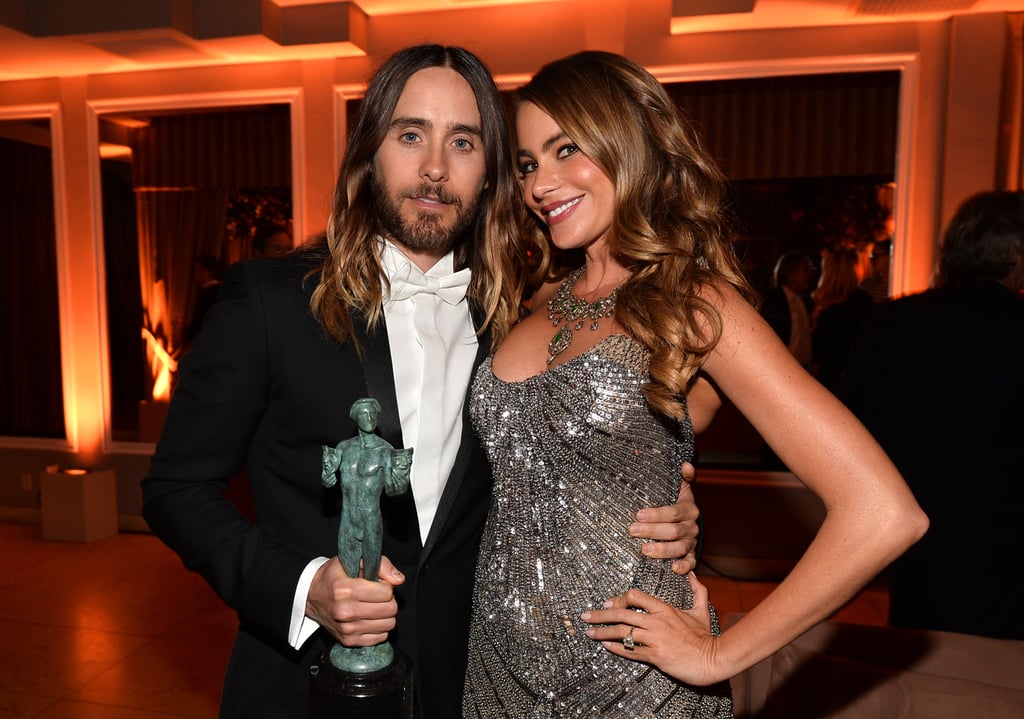 Jared had a cute photo op with Sofia Vergara at a SAG Awards afterparty (her cleavage and his statue were appropriately front and center).
Jared partied with Brit Marling and Dita Von Teese [11] at a pre-Golden Globes bash.
After winning his Academy Award, Jared kicked back with his mom, Constance, as well as actresses Sarah Paulson, Jane Fonda, and Anjelica Huston at the Vanity Fair afterparty.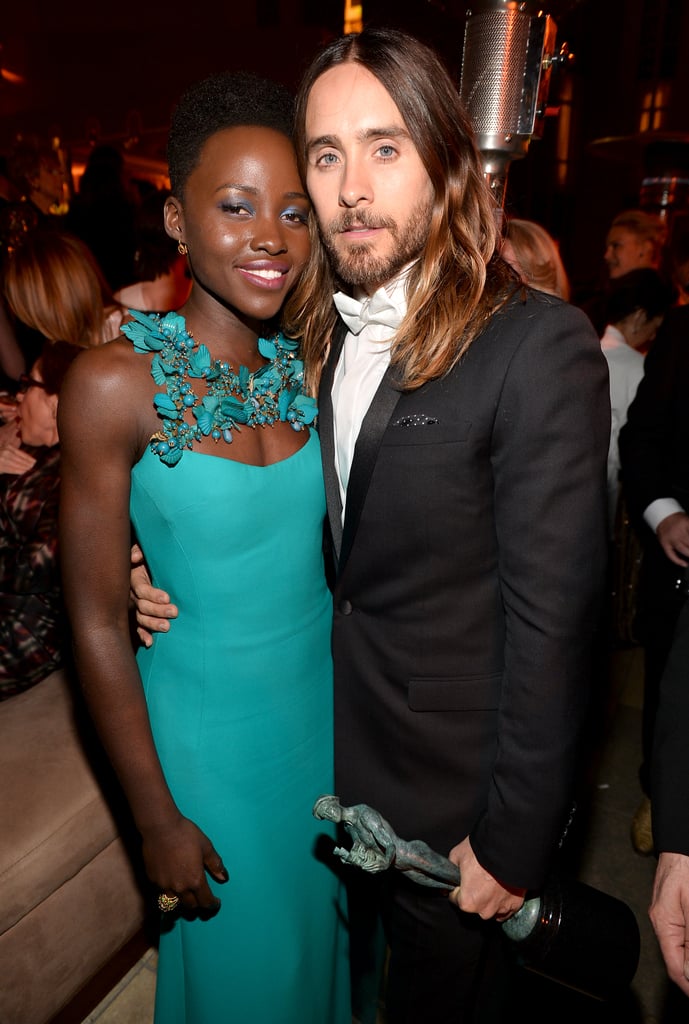 He held on to Lupita Nyong'o at the Weinstein Company's SAG Awards afterparty.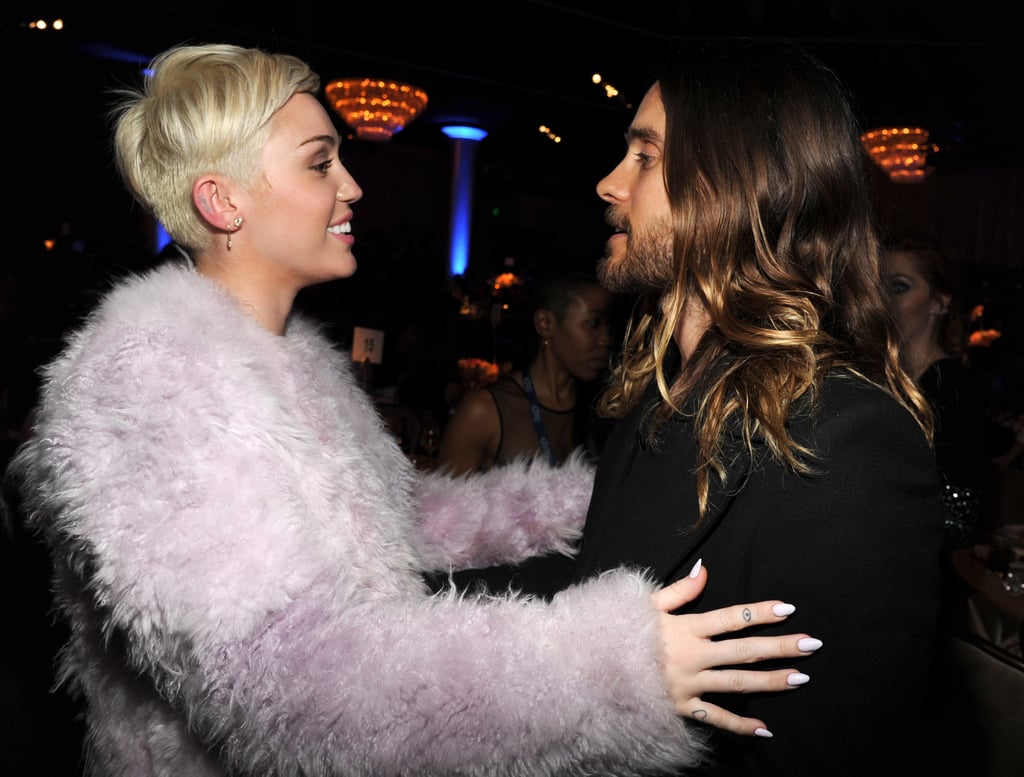 Jared chatted with Miley Cyrus [12] at a pre-Grammy gala.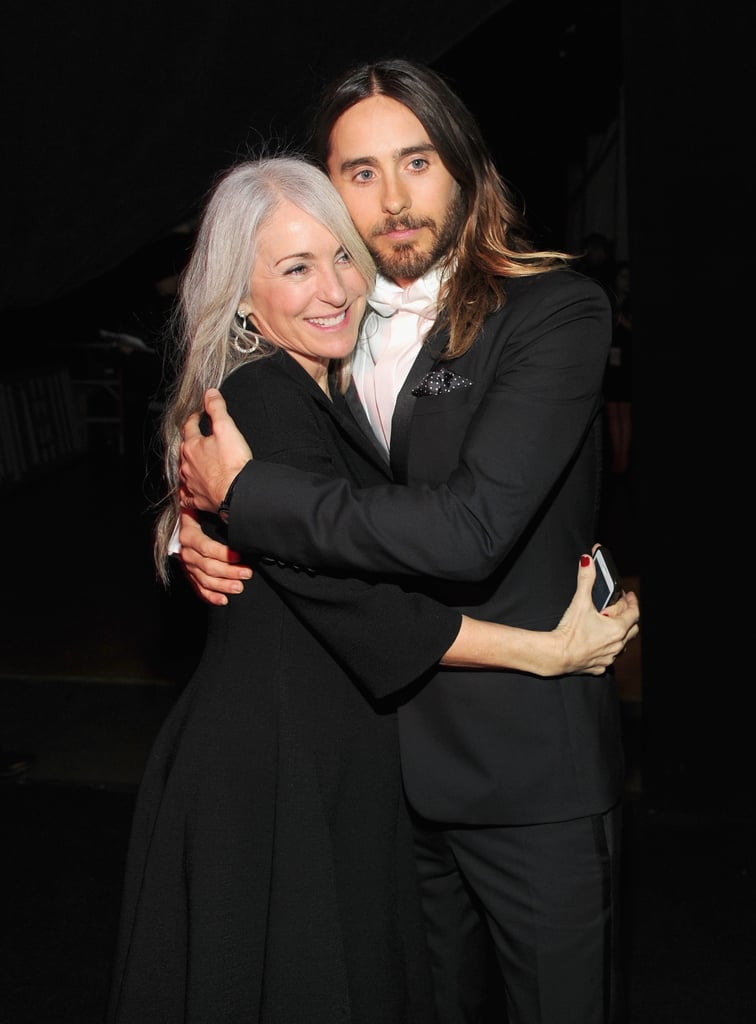 He hugged his mom, Constance Leto, tight while celebrating his SAG Award win — so sweet!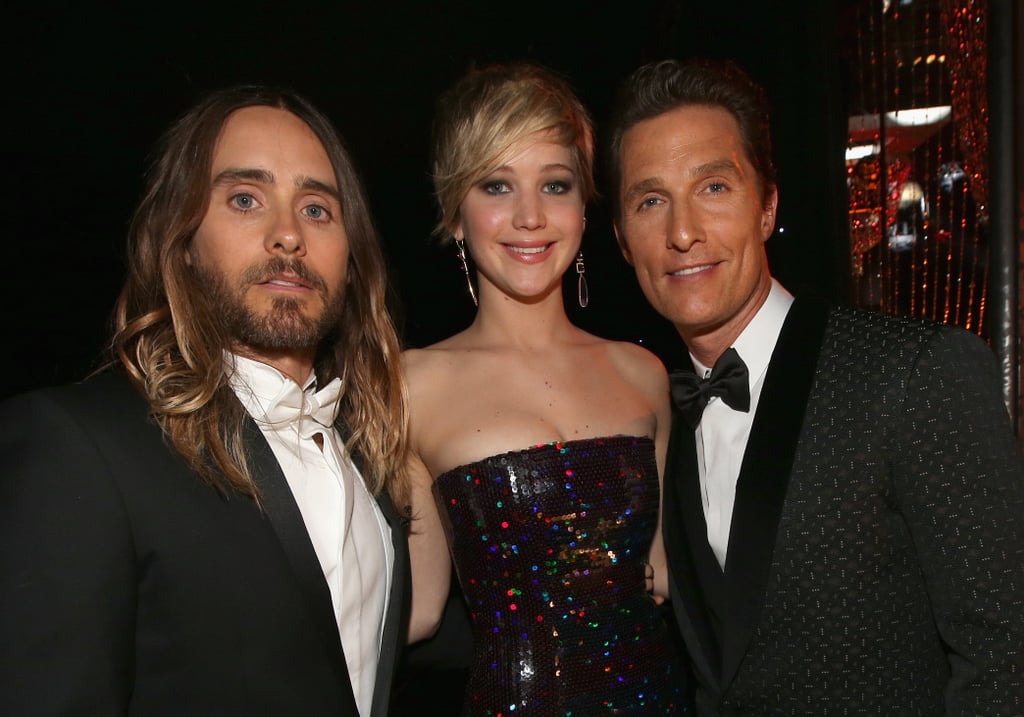 Jennifer Lawrence [13] was a lucky lady at the SAGs — she got to pose with both Jared and Matthew McConaughey [14].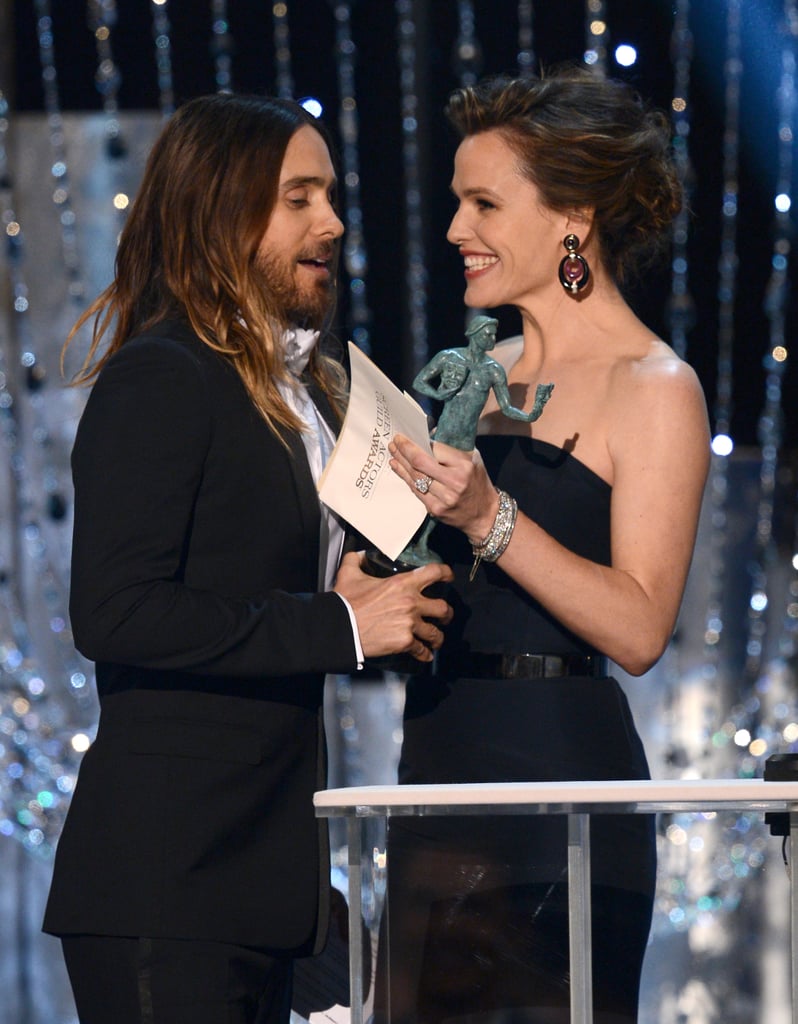 Jennifer Garner [15] was all smiles while honoring Jared with a SAG Award on stage.
Jared posed with Lupita Nyong'o and her mom, Dorothy, at the Independent Spirit Awards — he later went on to call Lupita his "future ex-wife" during his acceptance speech!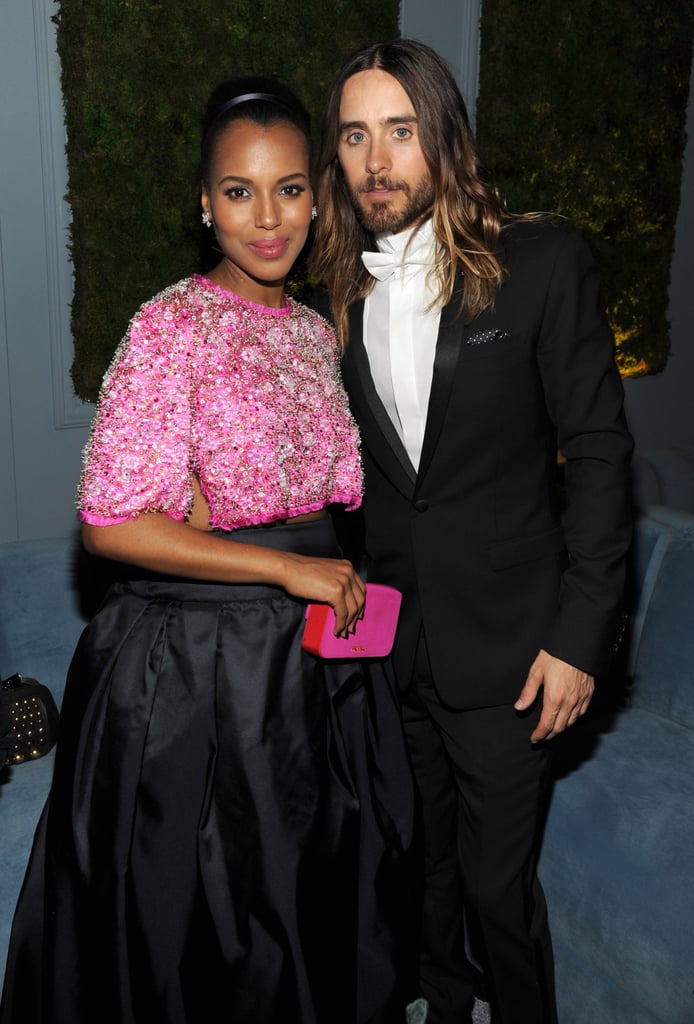 Jared posed with a delightfully pregnant Kerry Washington during the SAG Awards gala.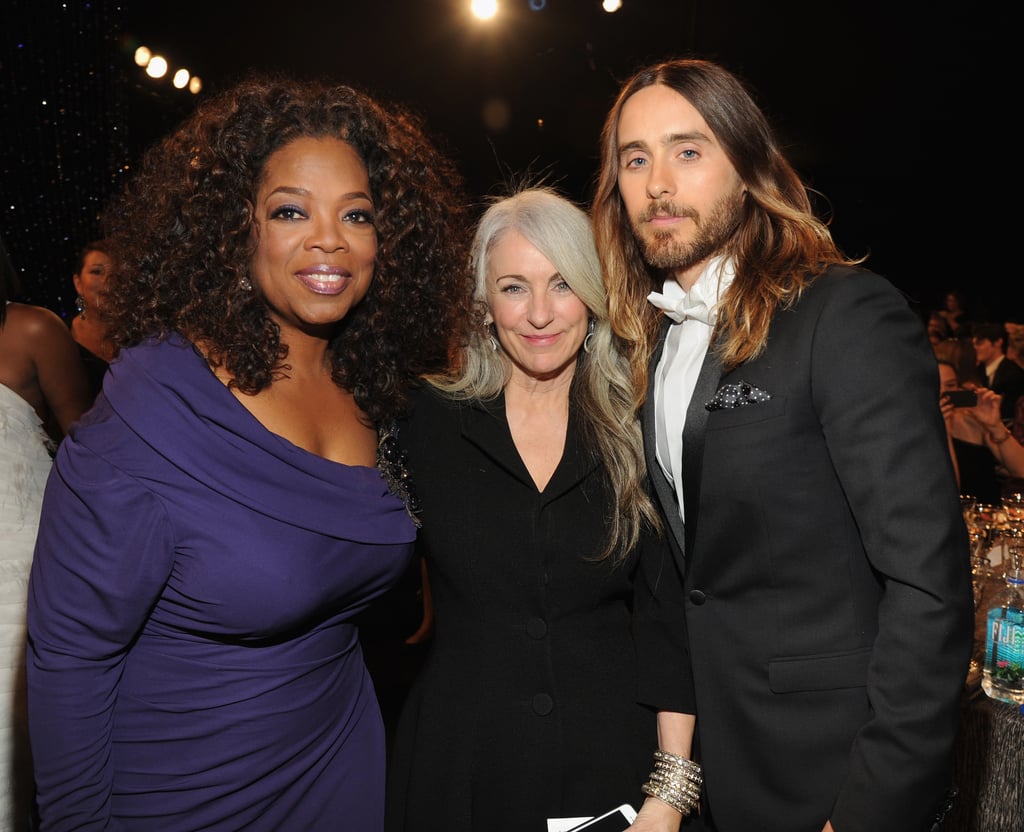 Even Oprah Winfrey [16] wanted a piece of Jared during the SAGs — good thing his mom was there to keep things PG!
He and Lupita Nyong'o had a laugh while posing with their statues in the Oscars press room.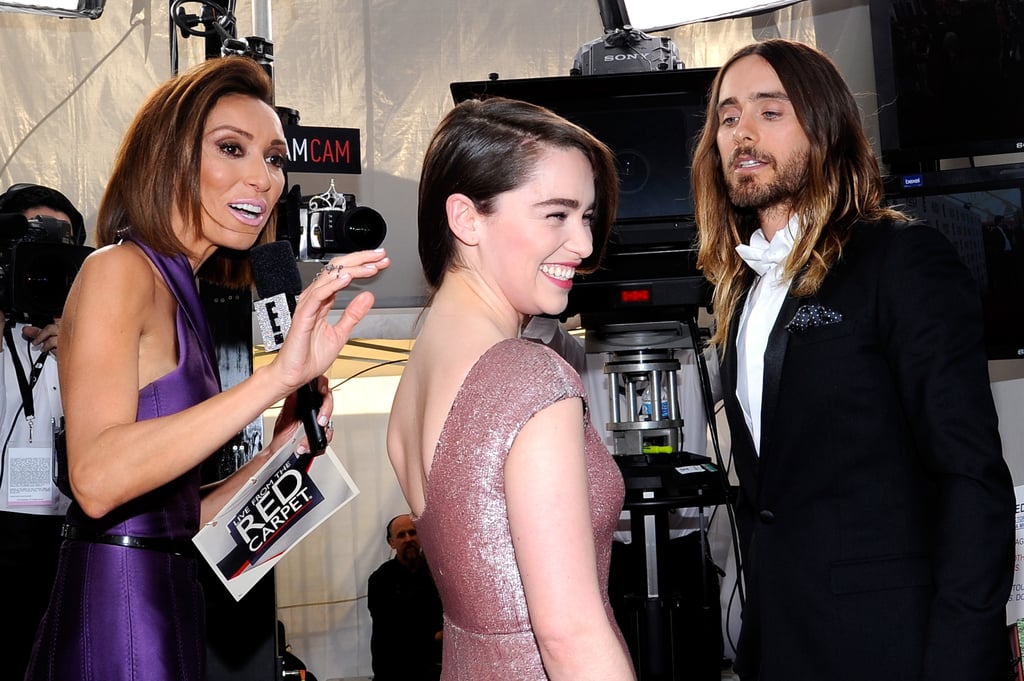 Jared gave Emilia Clarke a flirty glance as they were interviewed by Giuliana Rancic at the SAG Awards.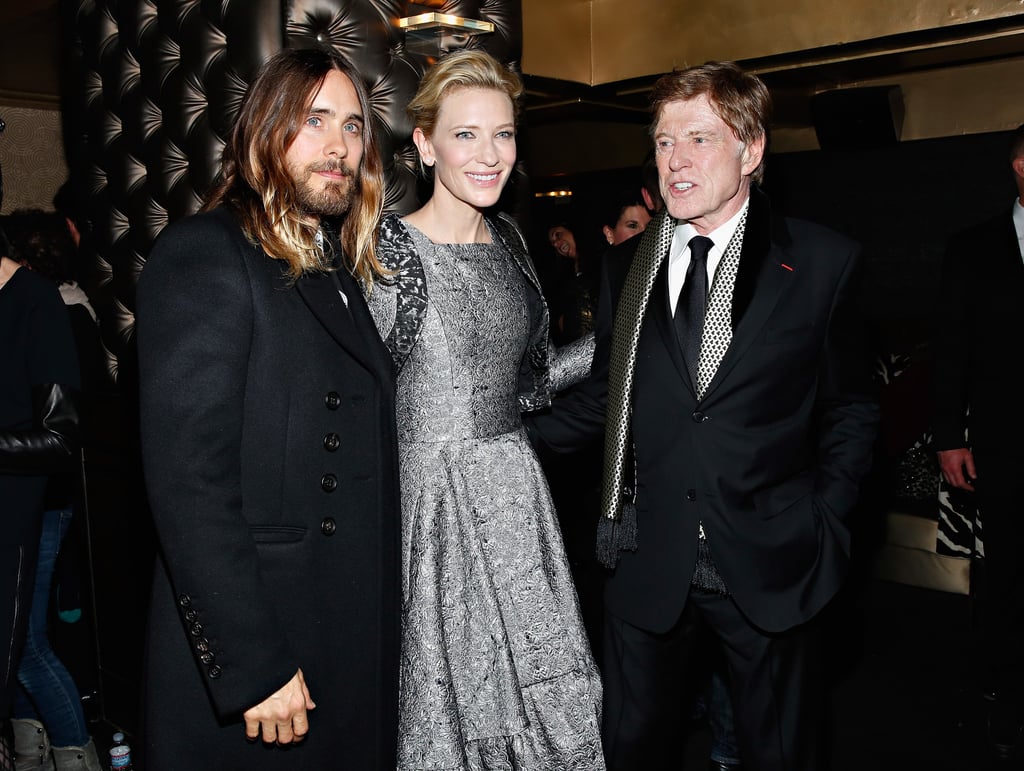 Jared posed for a photo with Cate Blanchett [17] during the New York Film Critics Circle Awards, and even Robert Redford [18] couldn't help but look his way.
Jared chatted with Octavia Spencer during the Independent Spirit Awards.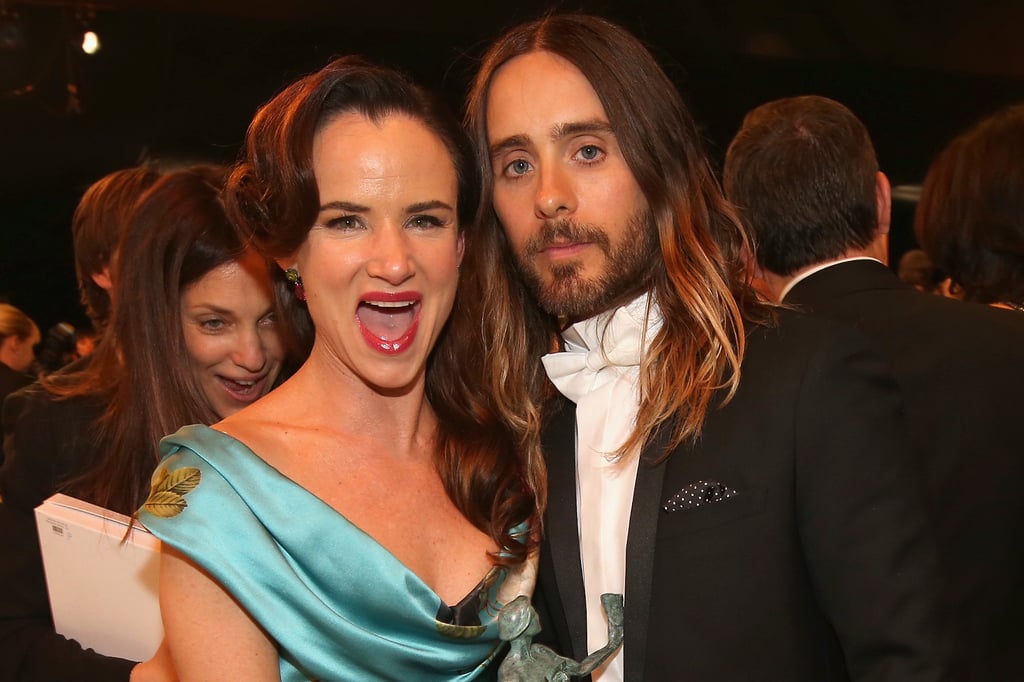 Juliette Lewis looked thrilled to catch up with Jared at the SAGs.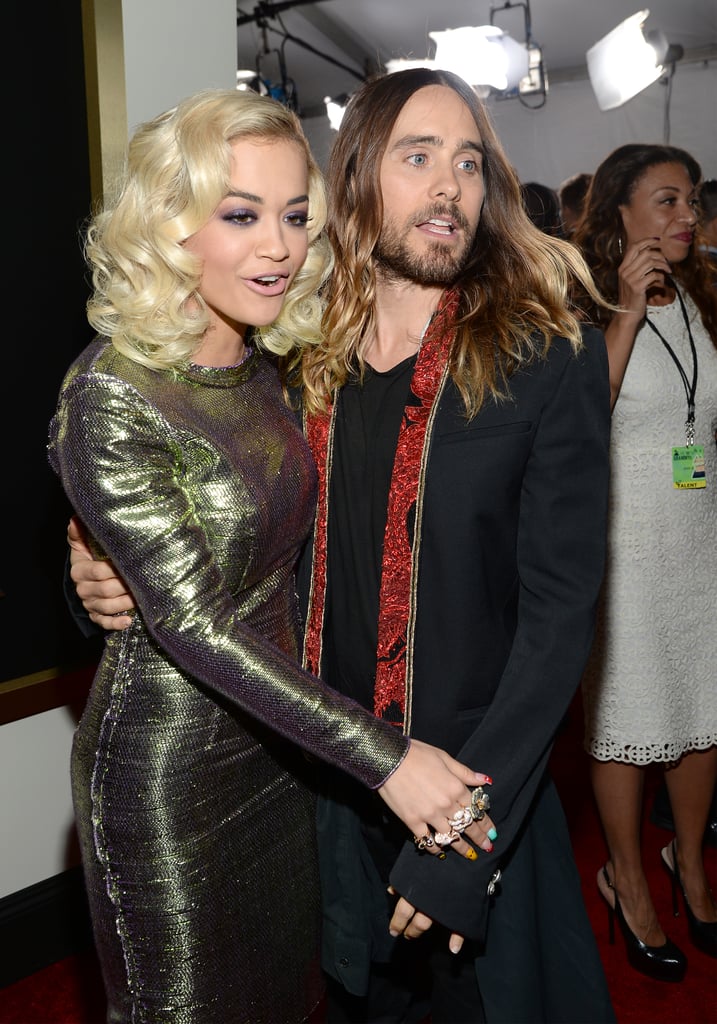 Jared got approached by Rita Ora on the red carpet at the Grammys.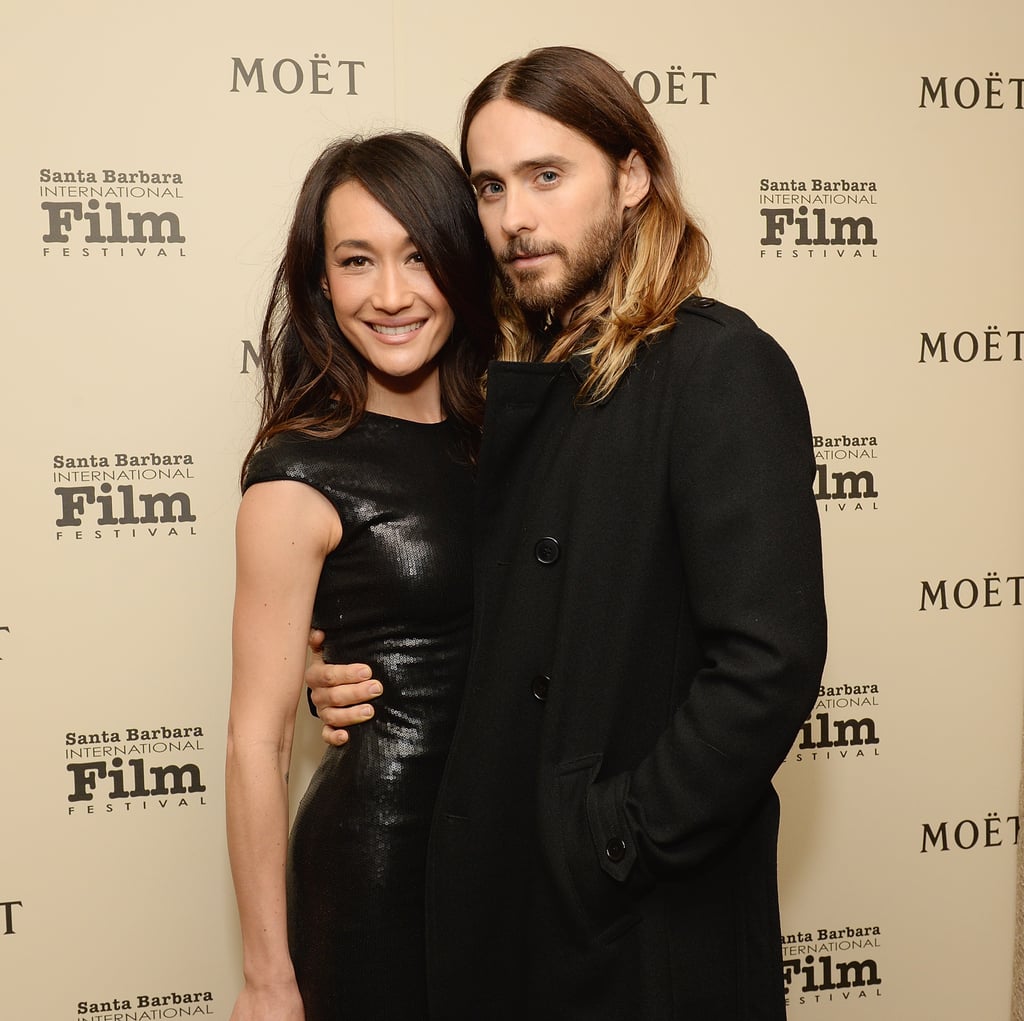 Jared posed with actress Maggie Q at the Santa Barbara Film Festival.