Jared Leto [1] isn't taking the stage at tonight's Grammy Awards, but he took the red carpet by storm in LA with his band, Thirty Seconds to Mars. He looked dapper in a long black coat with gold and red accents with his brother Shannon — who accompanied him to a few other award shows this season — and bandmate Tomo Milicevic. Singer and Fifty Shades of Grey star Rita Ora also jumped in on a few of their photos, and Jared posed and hugged her excitedly. But the real fun happened when Jared was spotted with Steven Tyler and Smokey Robinson. Looks like Matthew McConaughey [2] has some bromance competition on his hands!
It was actually Jared's music that kept him away from acting for six years, as he focused on his band and its two latest albums, This Is War in 2009 and Love, Lust, Faith and Dreams in 2013, before he made Dallas Buyers Club. So far, Jared has won a few big statues in 2014, including Golden Globe, Critics' Choice, and SAG awards for his work in the film, and he has a big nomination at the Oscars just around the corner. Keep reading to see Jared at the Grammys, and vote for what you think of his look in our fashion and beauty polls [3].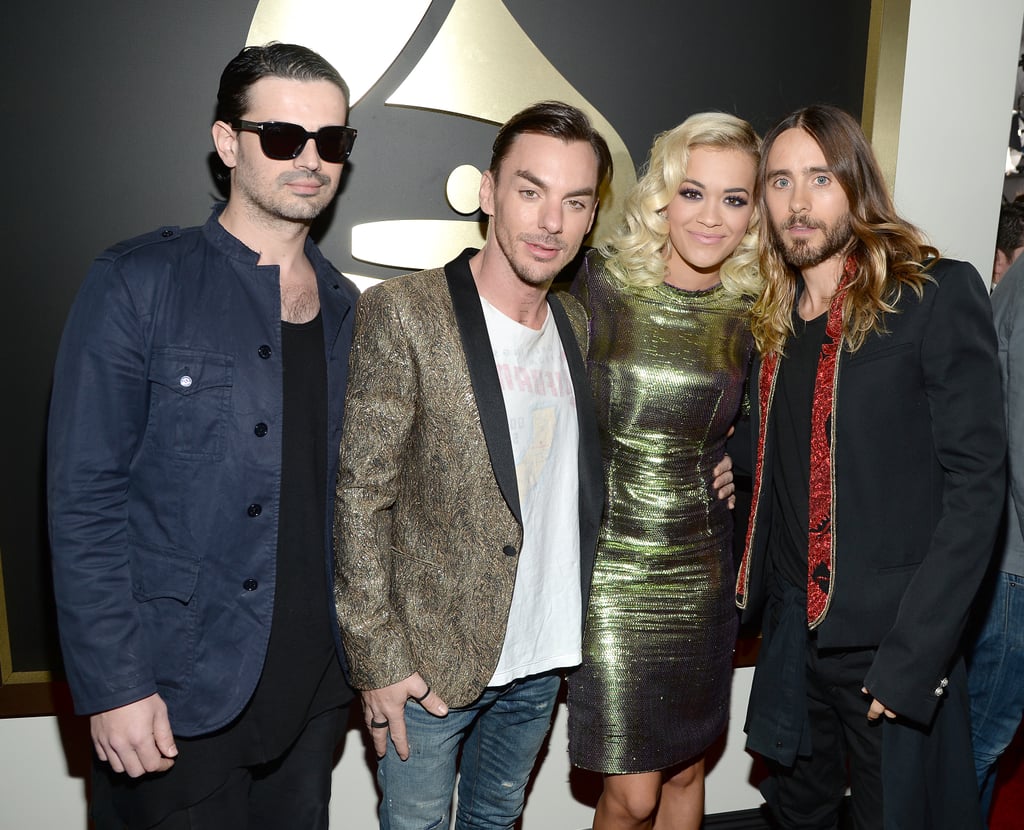 Jared, Shannon, and Tomo smiled with Rita Ora.
Jared was really excited about Rita.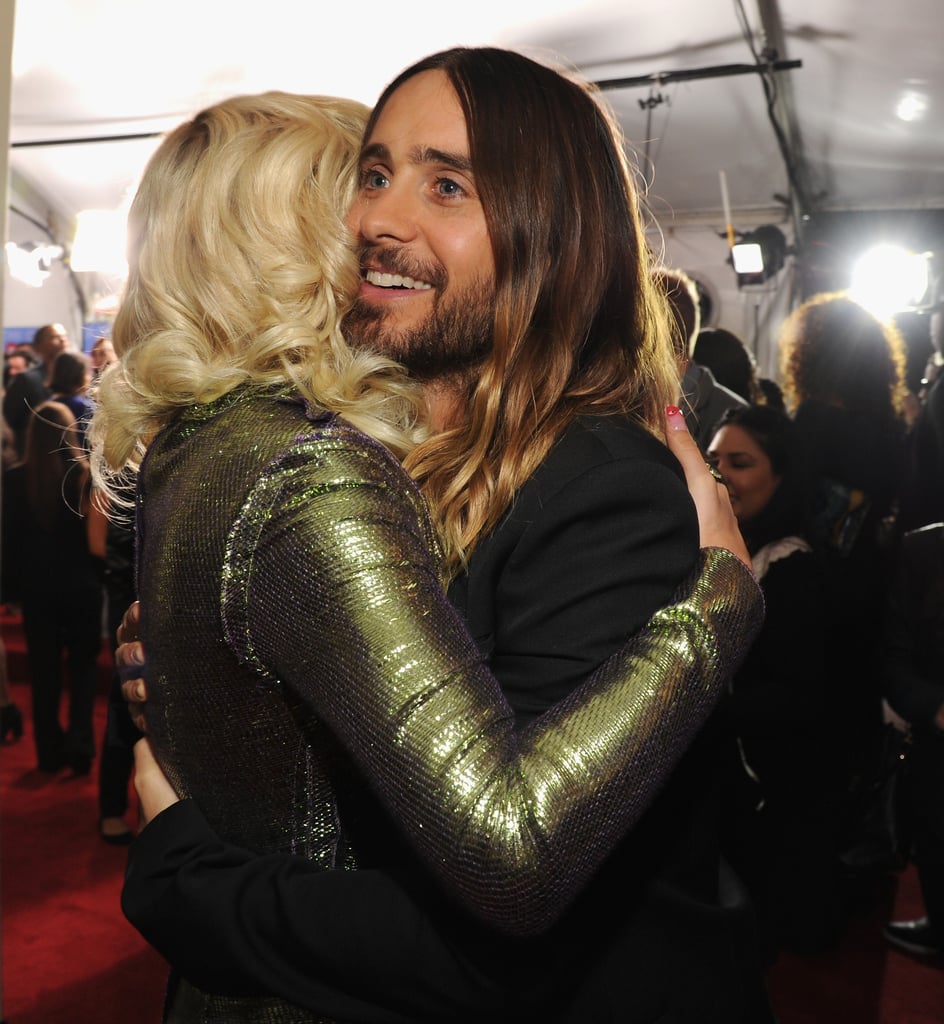 Jared hugged Rita.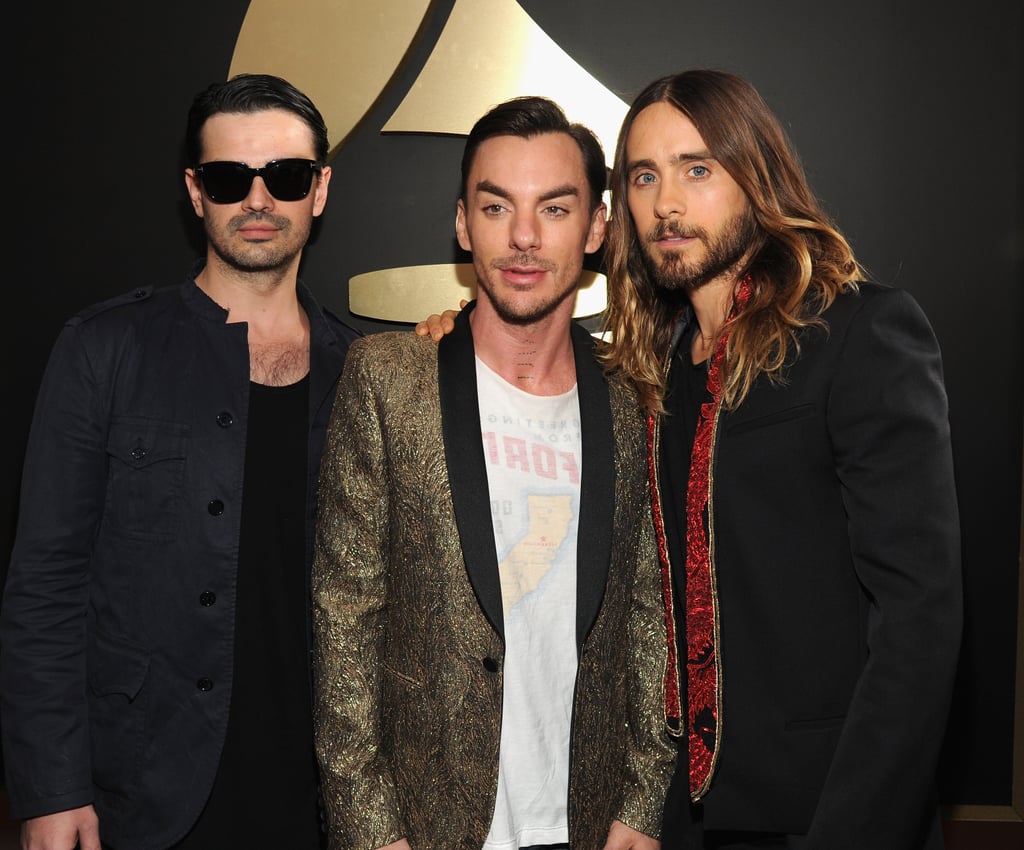 Thirty Seconds to Mars posed.
Jared posed with his Thirty Seconds to Mars bandmates: his brother, Shannon, and Tomo Milicevic.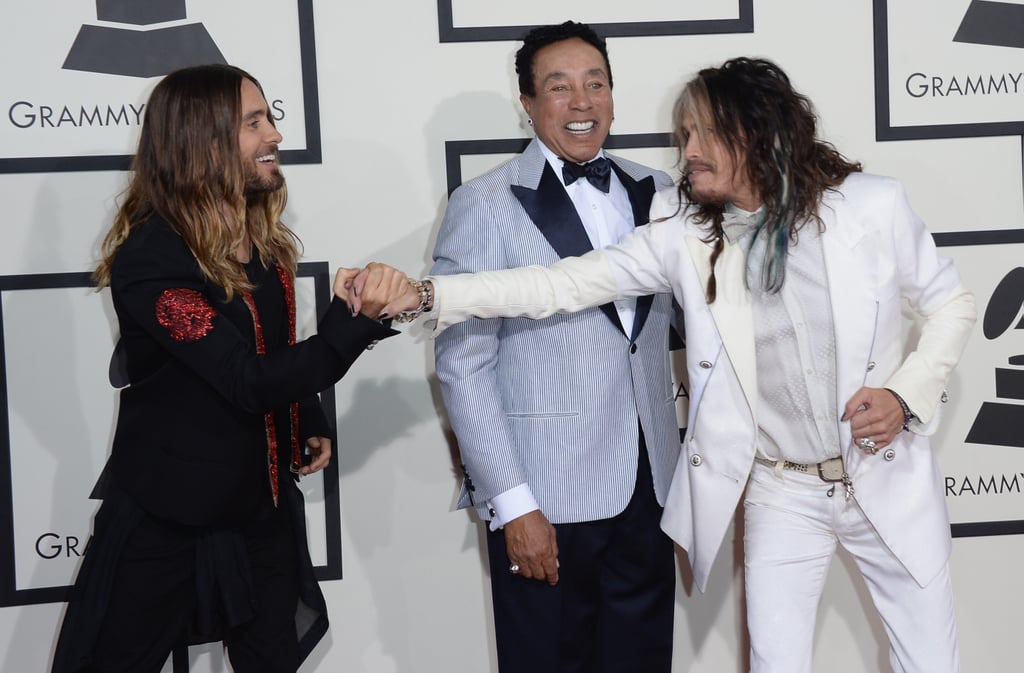 Jared clasped Steven Tyler's hand as Smokey Robinson looked on.