Jen Isn't Pregnant Again, Okay?
Jen Isn't Pregnant Again, Okay?
Jennifer was taking style tips from her little Violet leaving the library in LA yesterday with a girly hair clip. We're certainly a veritable Garner-Affleck cheerleading squad around these parts, but (sad face) it looks like, despite frequent rumors otherwise, they're not expanding anytime soon. At a recent press junket for her upcoming movie The Kingdom, she told The Boston Globe, "Do I look pregnant? Is it just because I don't have the flattest stomach in the world that people keep asking?" Hey now Jennifer, no self deprecation needed -- we saw your rockin' bod in Hawaii just last month. Still very much hot stuff.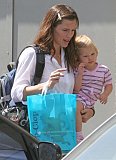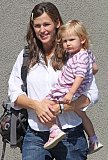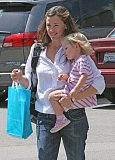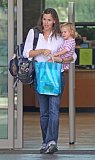 To see more of Jen/Violet's time at the library just read more