Source: Getty / Dimitrios Kambouris [1]
Jennifer Aniston and Justin Theroux are so excited about their wedding [2] that they said they have "hot feet" as opposed to cold ones. With that being said, they're still "happily engaged" and in no rush to tell everyone a wedding date.
Kate Middleton and Prince William's home refurbishment for their apartment at Kensington Palace [3] just got even more expensive. The palace confirmed the total is at $7.2 million so far.
Kim Jong-un threatened the US [4] if it doesn't ban Seth Rogen and James Franco's upcoming movie The Interview. He said, "If the U.S. administration allows and defends the showing of the film, a merciless counter-measure will be taken."
Watch Gary Oldman's emotional apology [5] for his expletive-filled rant, in which he calls himself an "assh*le.":
Missing Malaysia Airlines Flight 370 likely flew into the Indian Ocean on autopilot [6] with an unresponsive crew, Australian authorities said on Thursday. They will continue their search in this area.
Dozens of people were hospitalized at an Avicii concert [7] at TD Garden in Boston due to drugs, alcohol, and dehydration.
House Speaker John Boehner confirmed he intends to sue the Obama administration [8] over its use of "executive actions," but he says it is not about impeaching President Obama. Instead, it's about "faithfully executing the laws of our country."
Worried about missing the big US vs. Germany game at the World Cup today? US soccer coach Jürgen Klinsmann has you covered with a note to excuse you from work [9].
Need note to get out of work Thurs? @J_Klinsmann [10] has you covered. Show your cool boss. It will def work! #LetsDoThis [11] pic.twitter.com/i2oCZmGAGZ [12]

— U.S. Soccer (@ussoccer) June 25, 2014 [13]
Homeless people in New York City were outraged when Chinese tycoon Chen Guangbiao staged a "publicity stunt." [14] He promised them a fancy meal and $300 in Central Park but only gave them the meal without explanation.
Your Pinterest can now come to life . . . on your wrist. The new Google-powered Android smartwatches [15] alert you when you're near a restaurant or business you pinned. Mind: blown.
Your daily dose of cute: these two fluffy best friends don't know much about pillow talk.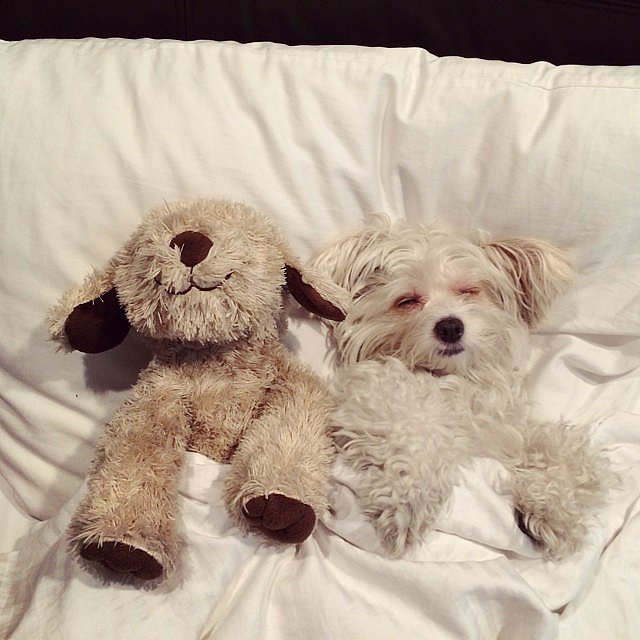 Source: Imgur [16]