Fans of the Hunger Games trilogy know Katniss Everdeen and her friends weather several dark moments in Mockingjay, the final book of the series. Still, in the midst of filming an action scene in the upcoming movies on Thursday, Jennifer Lawrence [1] and Liam Hemsworth managed to crack a few smiles, and during a break, Liam made time to indulge in a sweet treat [2].
The actors, plus costar Josh Hutcherson, have frequented sets in Paris in recent weeks as they wrap up production on the franchise's final films. On Wednesday, Jennifer got physical with Josh while filming a big battle scene. The two grappled on a patch of grass but later started giggling when the cameras stopped rolling, and earlier this week, Jennifer joined Josh, Liam, and a very intense-looking Natalie Dormer for another day of filming. Jennifer's been on the move a lot lately after popping up in NYC on Saturday to premiere X-Men: Days of Future Past [3] alongside her boyfriend and costar, Nicholas Hoult. Jennifer and the Mockingjay cast first surfaced in the City of Light last week, when they shot scenes while wearing fancy-looking coats [4].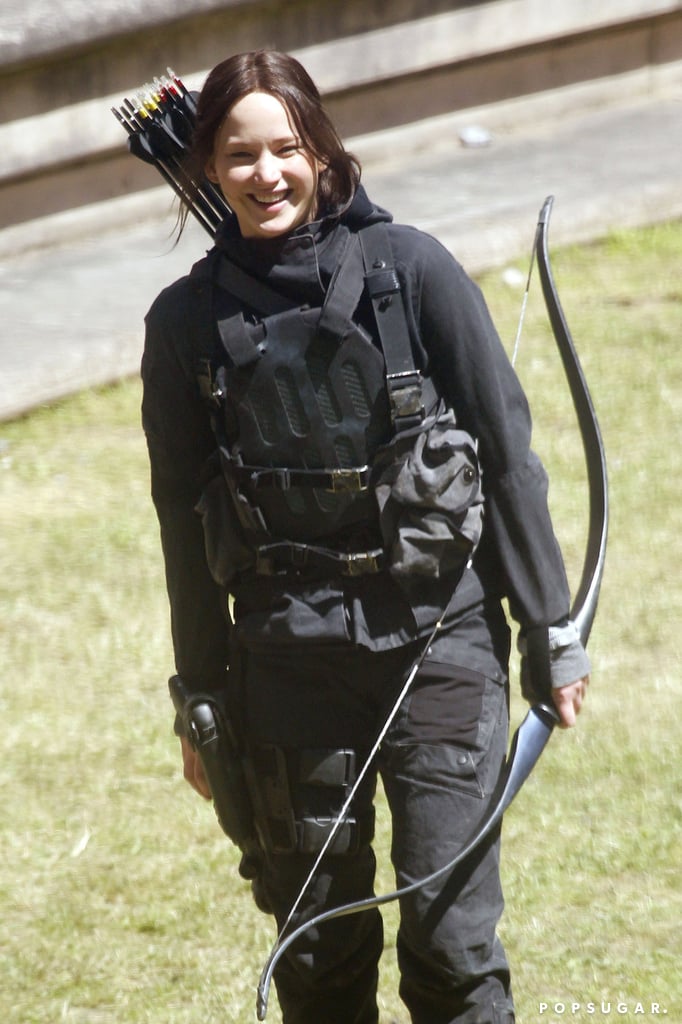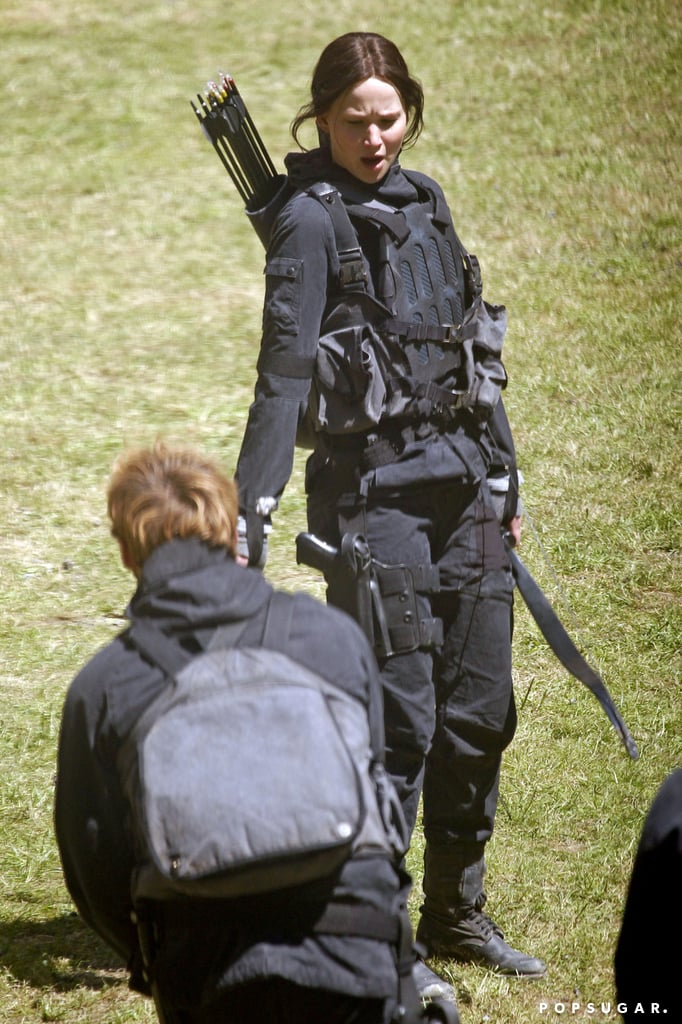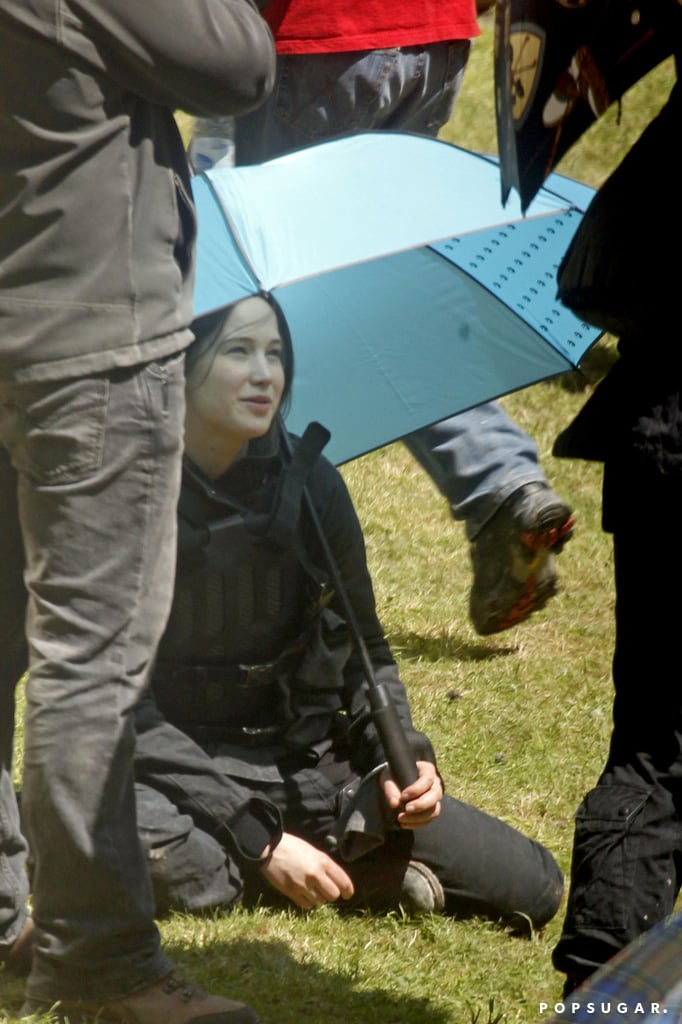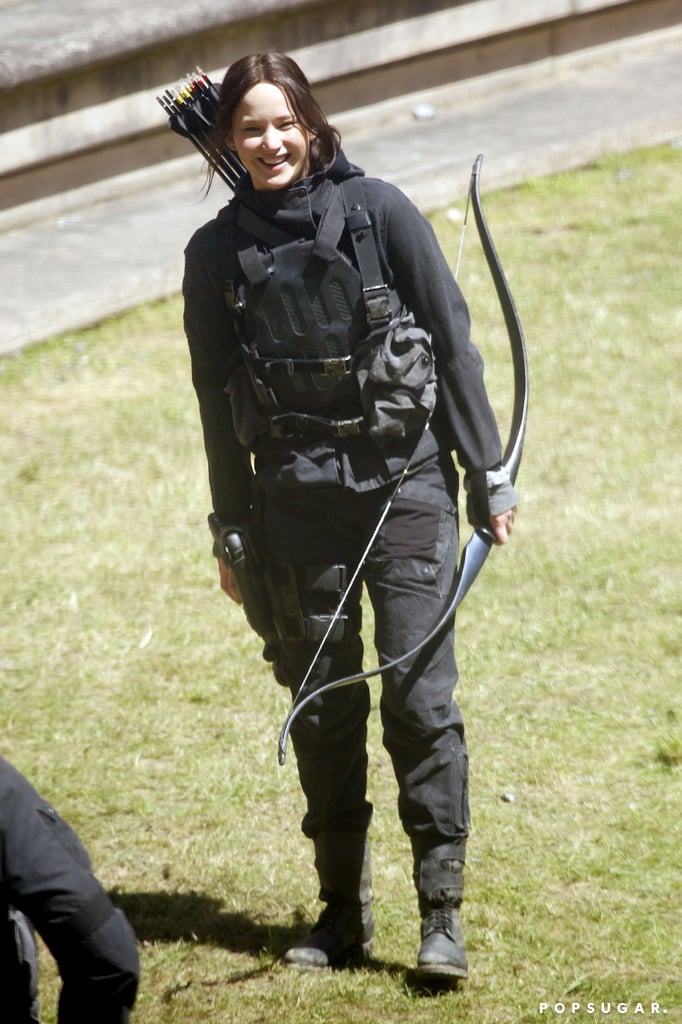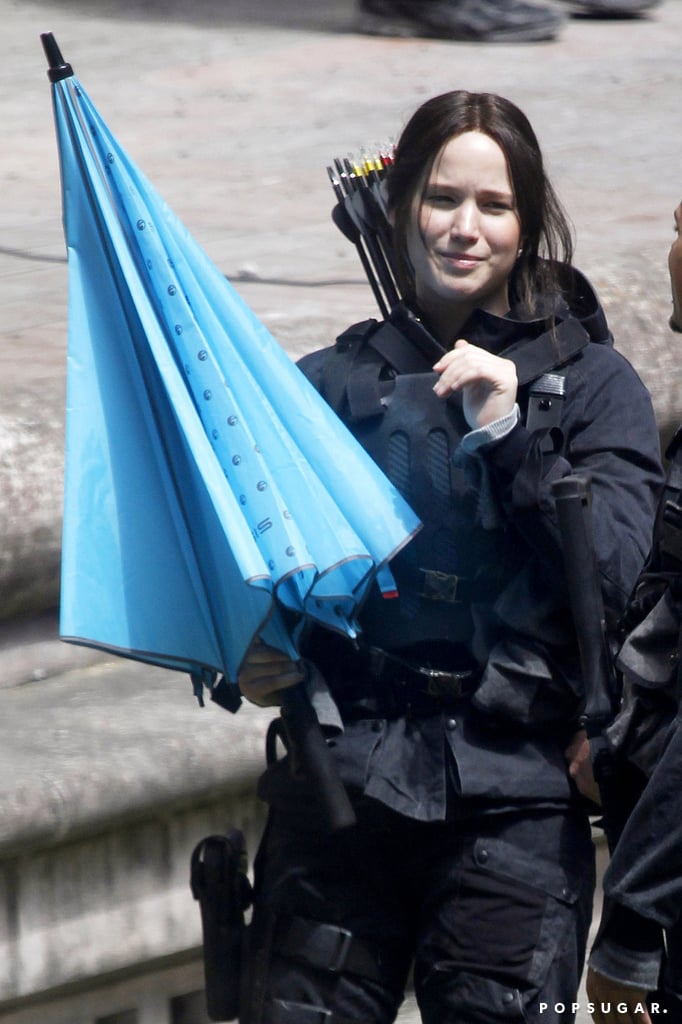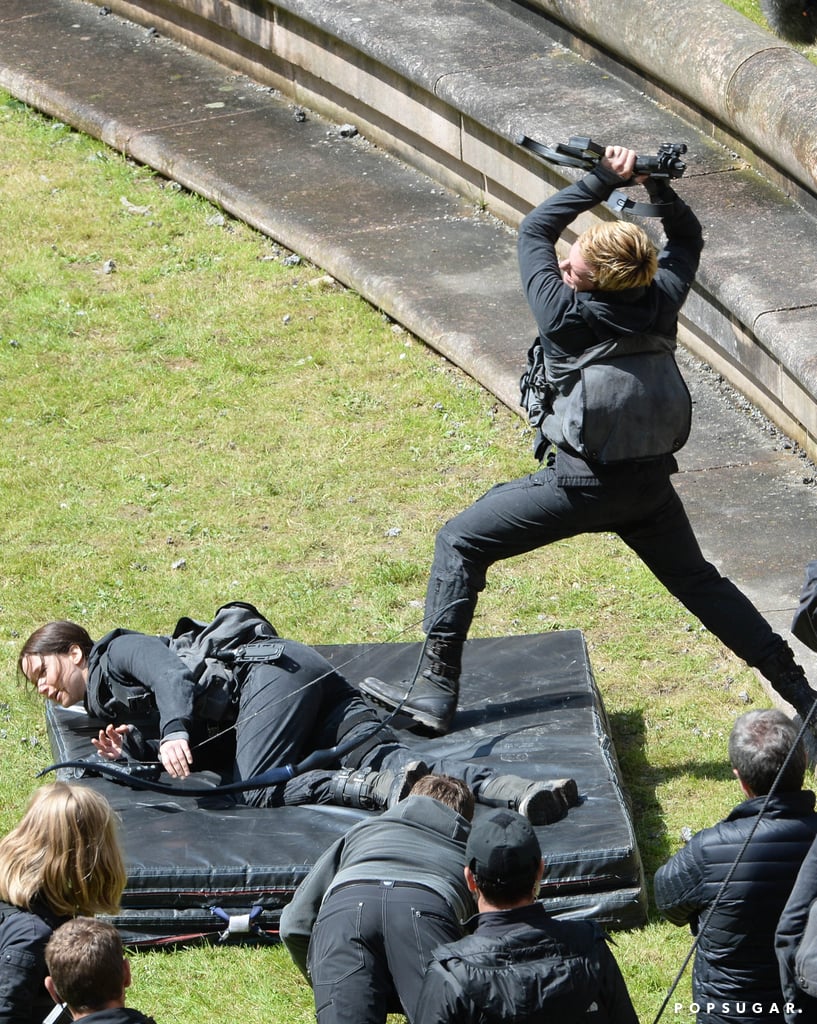 Josh and Jennifer filmed a dramatic scene.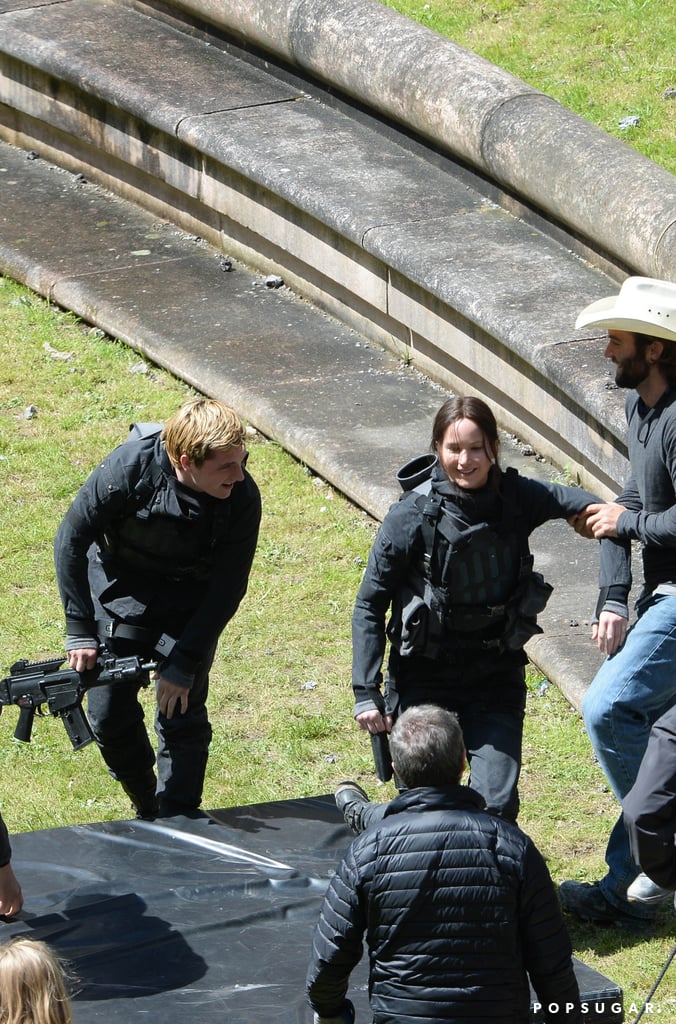 But the two later laughed after shooting their physical fight.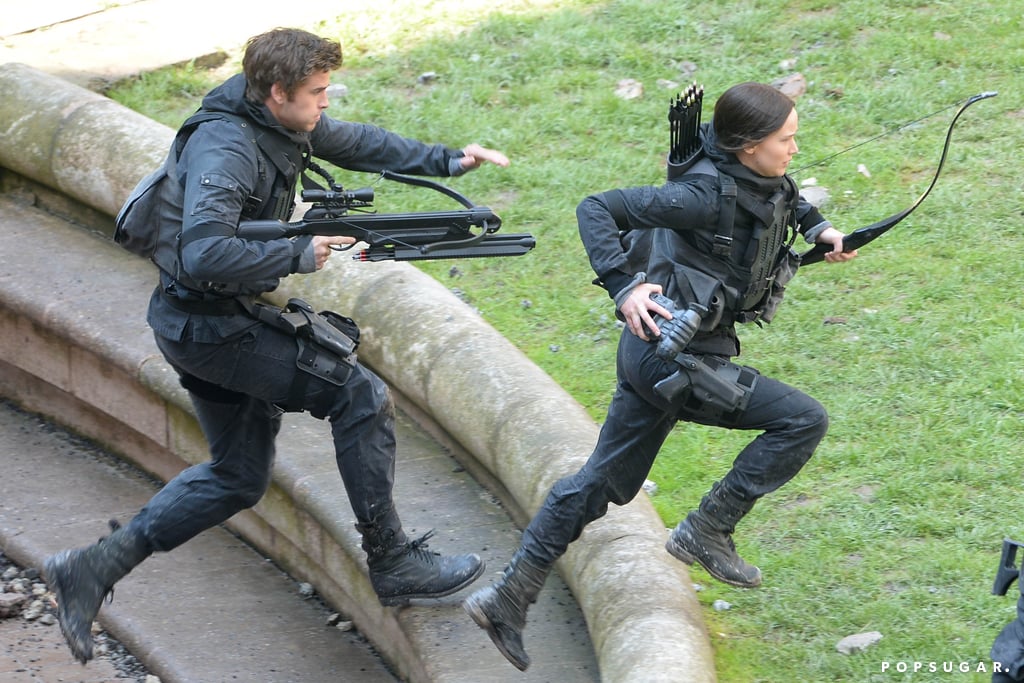 Jennifer also shot a scene with Liam.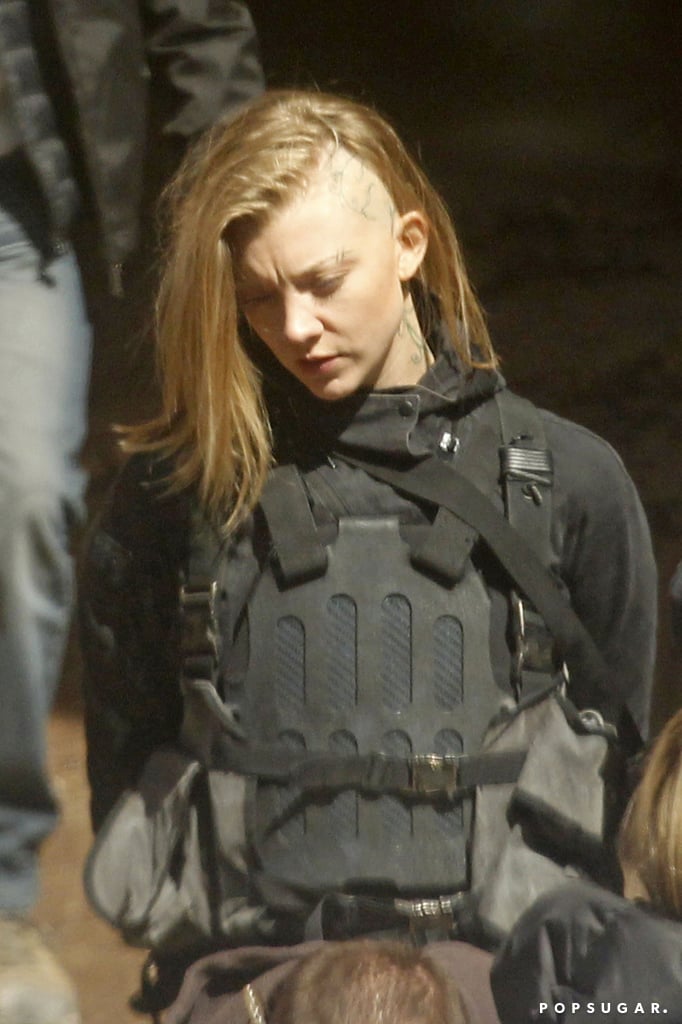 Natalie looked serious with her dramatic haircut.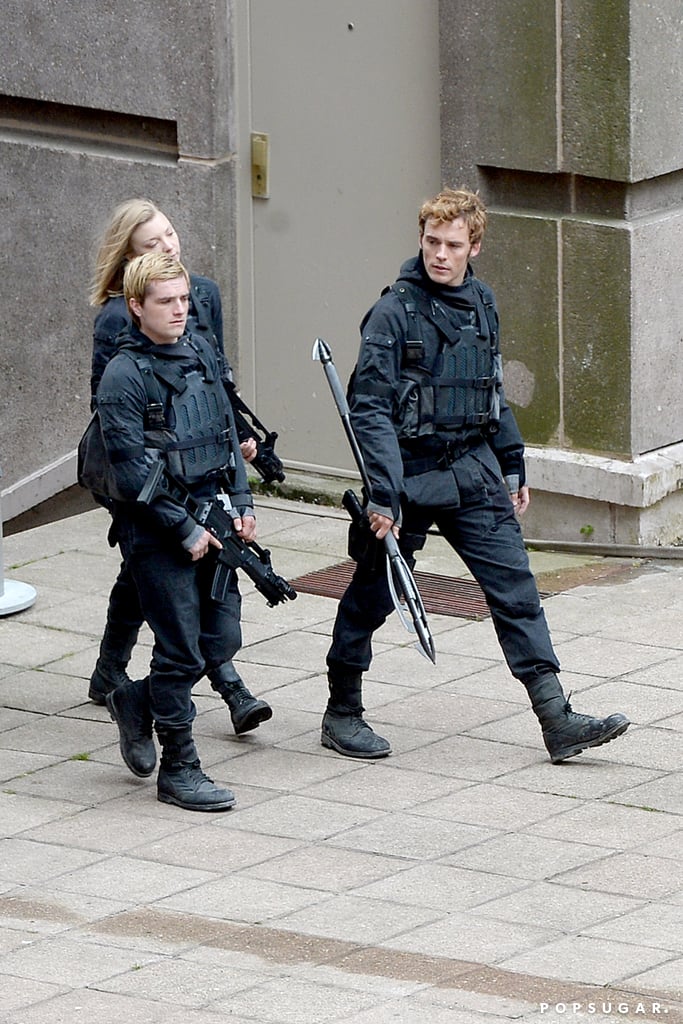 Josh and Natalie walked with Sam Claflin for a battle scene in Paris.