Jennifer Lawrence on the Late Show With David Letterman
Jennifer Lawrence Explains Her "I Beat Meryl" Globes Speech to Letterman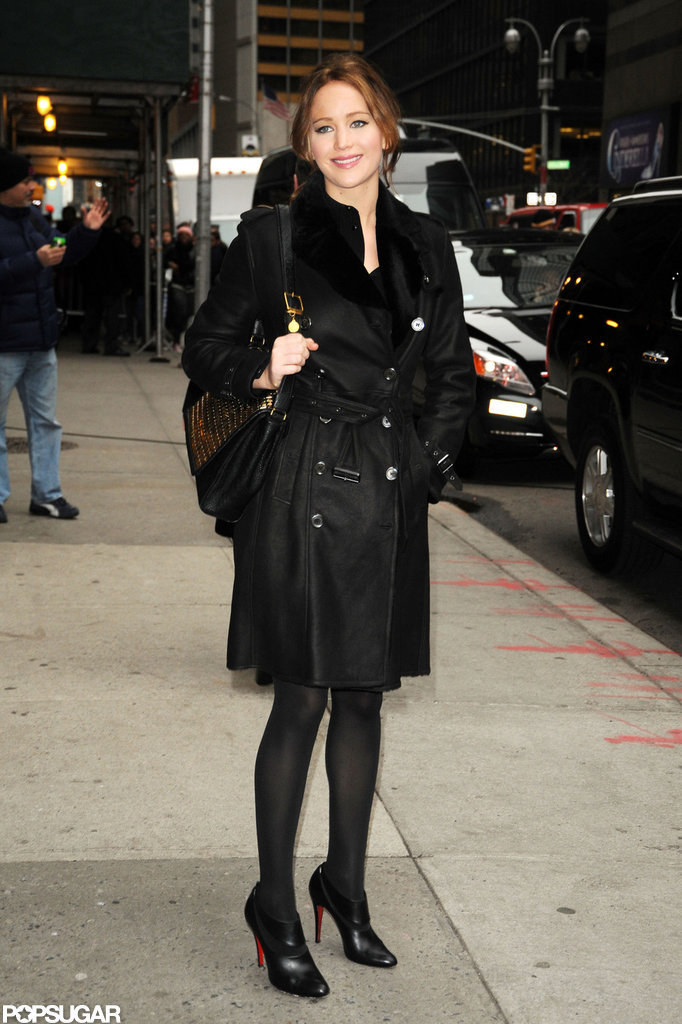 What's Your Reaction?
0
0
0
0
0
0
1
Jennifer Lawrence Explains Her "I Beat Meryl" Globes Speech to Letterman
Jennifer Lawrence dropped by the Late Show in NYC yesterday following her big win at the Golden Globes on Sunday. In conversation with host David Letterman, Jennifer responded to critics who felt that she disrespected Meryl Streep in her acceptance speech on Sunday night when she said, "I beat Meryl!" Of course, Jennifer was quoting The First Wives Club, but she was nonetheless apologetic about her joke. She said, "It's never a good idea for me to wing it." Jennifer added that she was confused so many people found her joke offensive. She explained, "I was like, is that what this turned into? I don't like Meryl Streep? As if I've had my eyes on getting that girl forever and I was like, 'Finally! I knew it would happen one day!'"
It wasn't the first time that Jennifer slipped a movie quote into her acceptance speech. Last week at the People's Choice Awards, Jennifer referenced Mean Girls while accepting the favorite actress award, saying she wanted to break her statue apart and hand it out to everyone in the audience. Jennifer may have more quotable moments this weekend — Jennifer's hosting Saturday Night Live this Saturday, Jan. 19.
Latest