Production on The Hunger Games: Mockingjay movies continues! Jennifer Lawrence [1] reunited with Liam Hemsworth and Josh Hutcherson to rehearse a scene for their upcoming movie in Paris on Thursday. While the actors were dressed down for their rehearsal, Jennfier and Liam got into dramatic costumes on Wednesday to film what appeared to be a serious exchange. While the abundance of concrete suggests the setting is desolate District 13, Jennifer's extravagant cloak and the extras' costumes suggest they're in the decadent Capitol. At the earliest, we'll find out which scenes the duo was filming when part one hits theaters in November.
Jennifer's appearance in Europe explains why she didn't attend the star-studded Met Gala [2] in NYC on Monday. The actress has kept a low profile since the end of award season, popping up only to promote X-Men: Days of Future Past in NYC, where she debuted a longer haircut [3], and later in London. It hasn't all been business, though — in late April, Jennifer got romantic with her boyfriend [4], Nicholas Hoult, during a day full of dates. Jennifer also recently opened up about her relationship with Nicholas in the forthcoming June issue of Marie Claire [5], where she explained that the two don't stress out about talking to each other when they're busy and laughed off rumors that she was nervous about her friend, Kristen Stewart [6], working with Nicholas in an upcoming movie.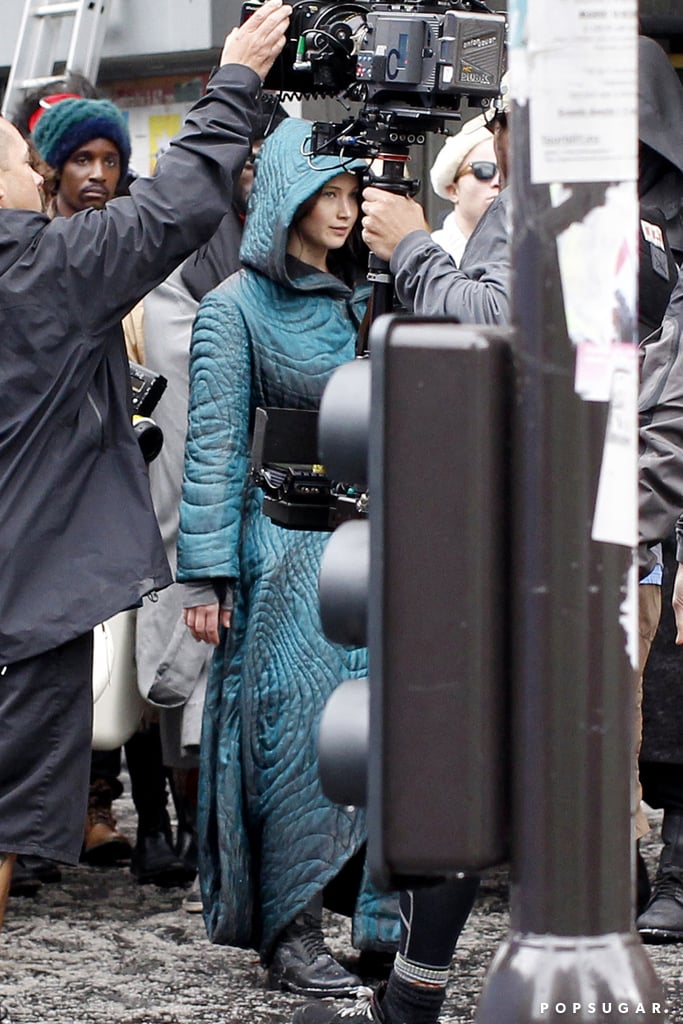 Jennifer got ready to film a scene in Paris.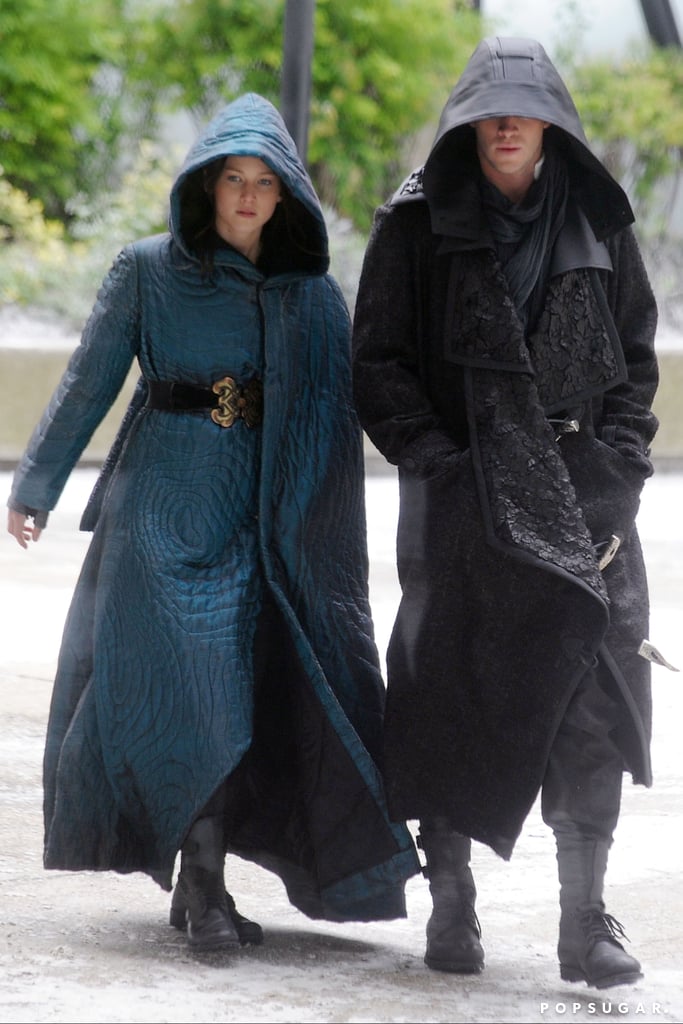 Jennifer and Liam were clad in dramatic outfits.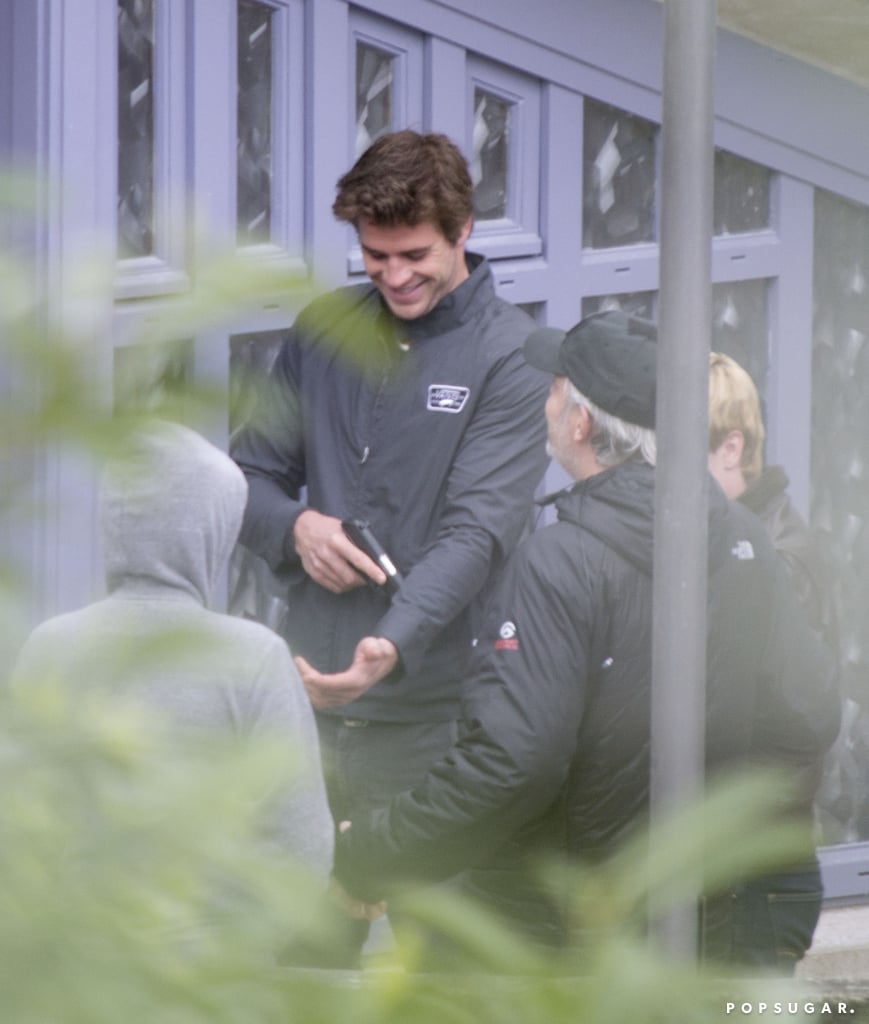 Liam and Josh played with a fake gun while rehearsing a scene.