This year, Jennifer Lawrence and Lupita Nyong'o traded off being the darling of award season [1], each having amazing moments [2] on the red carpet and the stage. While they were actually in competition in the best supporting actress category at multiple shows, they remained friendly — except for that one time Jennifer tried to steal Lupita's Oscar [3] — and spent a lot of time hugging, laughing, and chatting. We've rounded up some of their cutest moments together, which will hopefully tide us over until next award season.
Source: Getty [4]
Jennifer Freaked Out When She Saw Lupita at the SAGs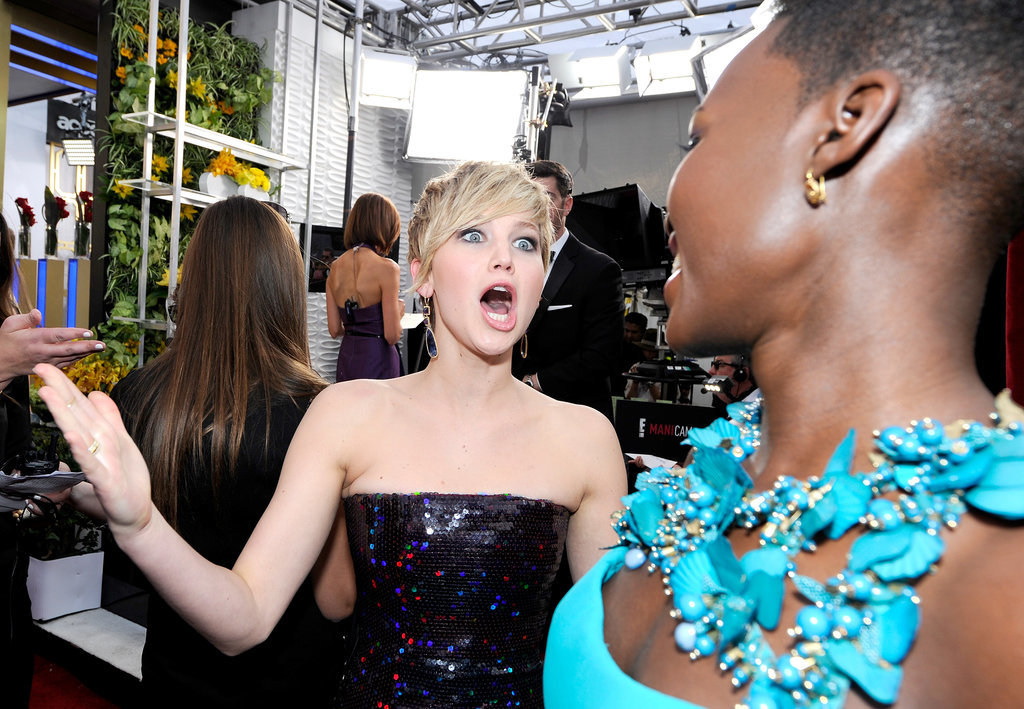 Though She Toned It Down a Little at the Oscars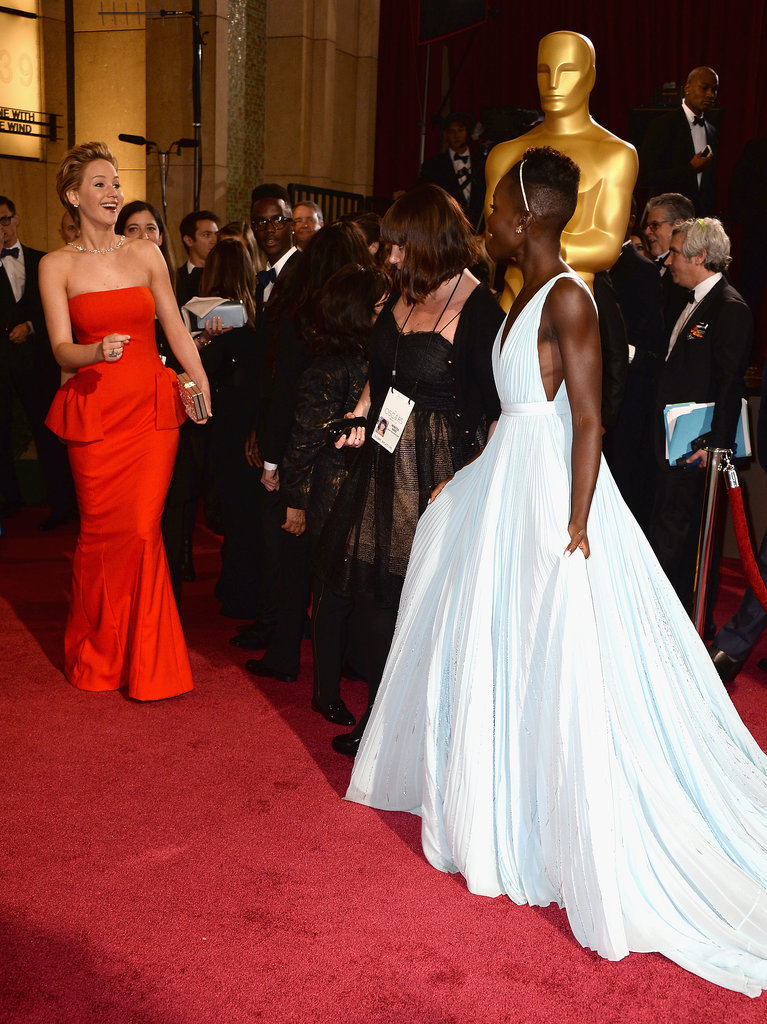 They Did Go Head-to-Head That One Time . . .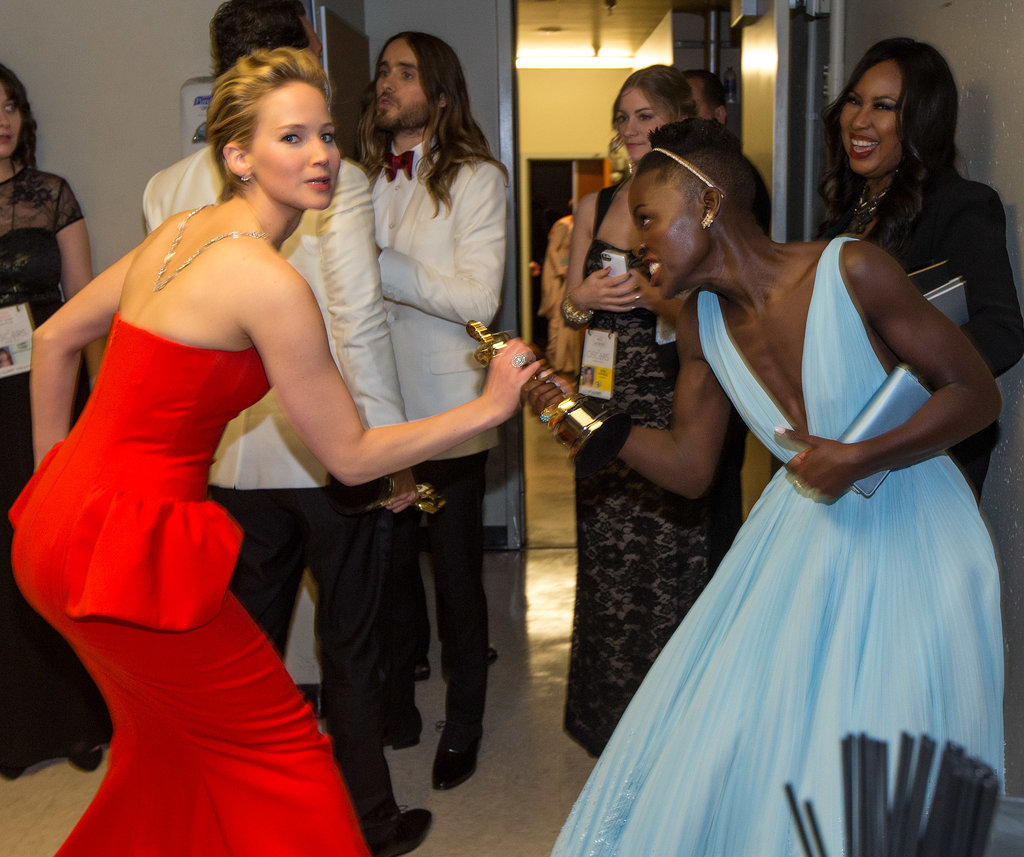 As Lupita Explains, She Was Like, "Hell No" to Jennifer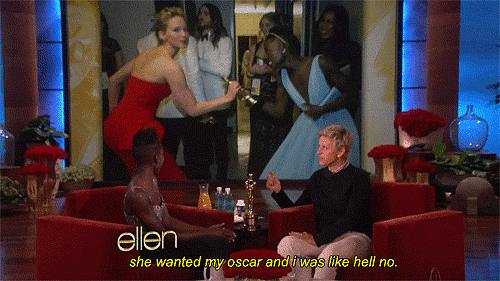 But It Was Really Just a Joke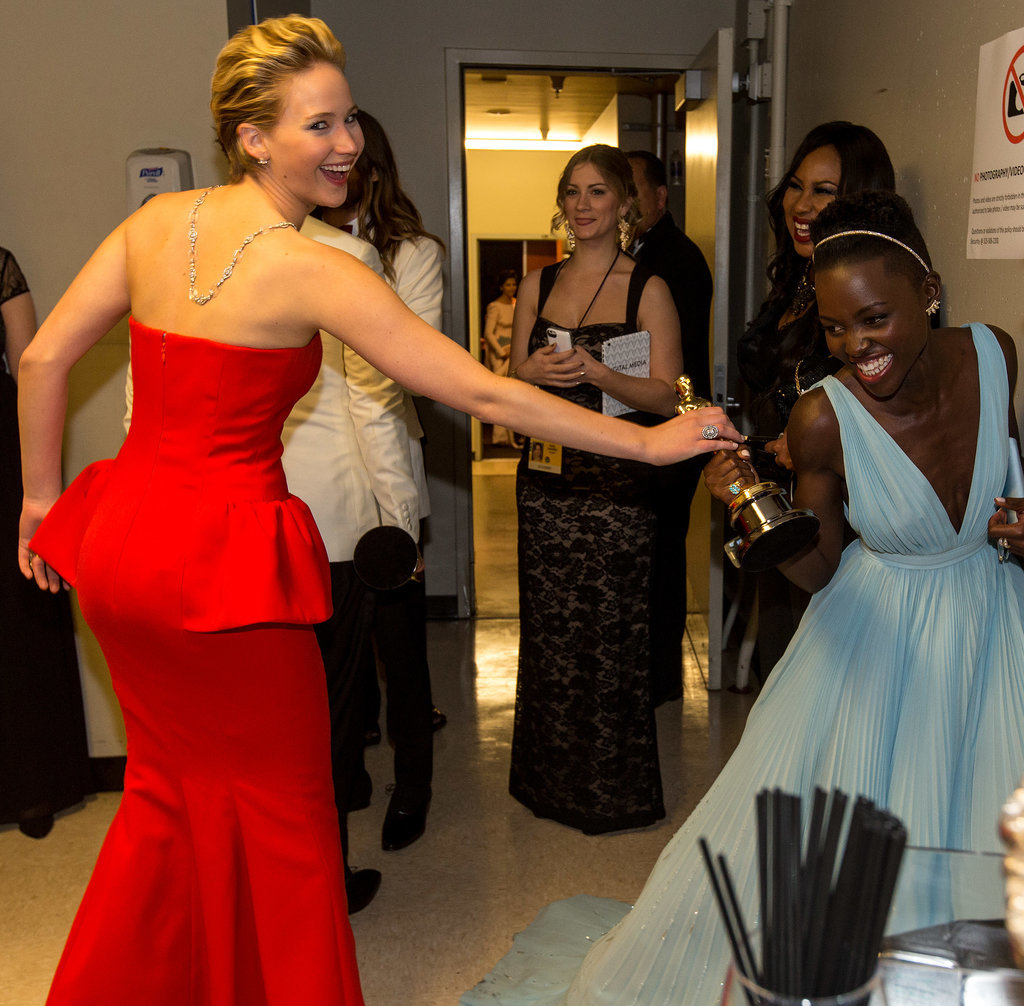 Jennifer and Lupita Hugged It Out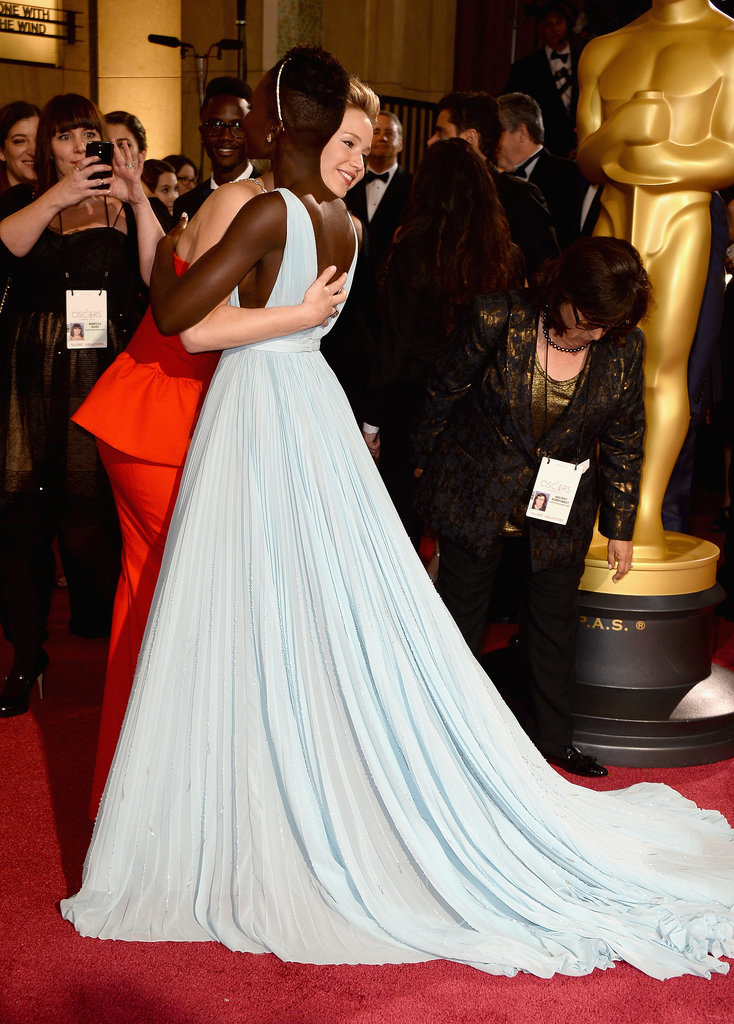 And Held Hands on the Red Carpet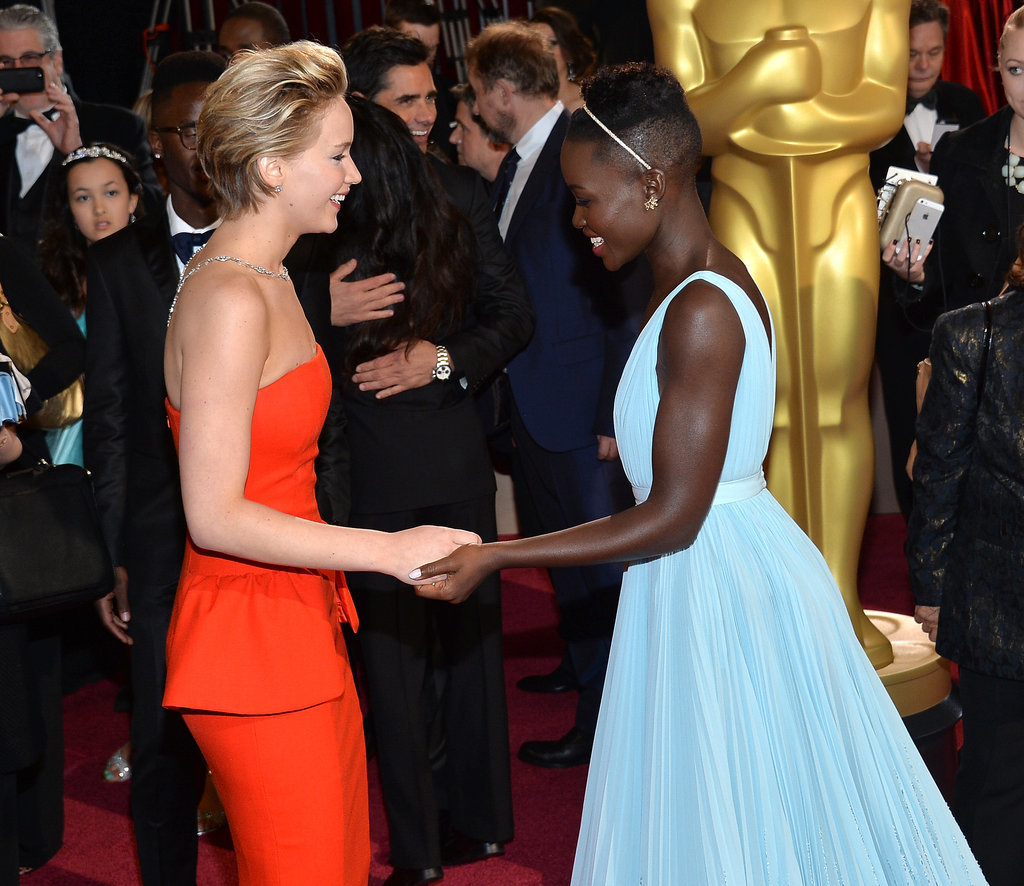 And Jennifer Admired Lupita's Gorgeous Dress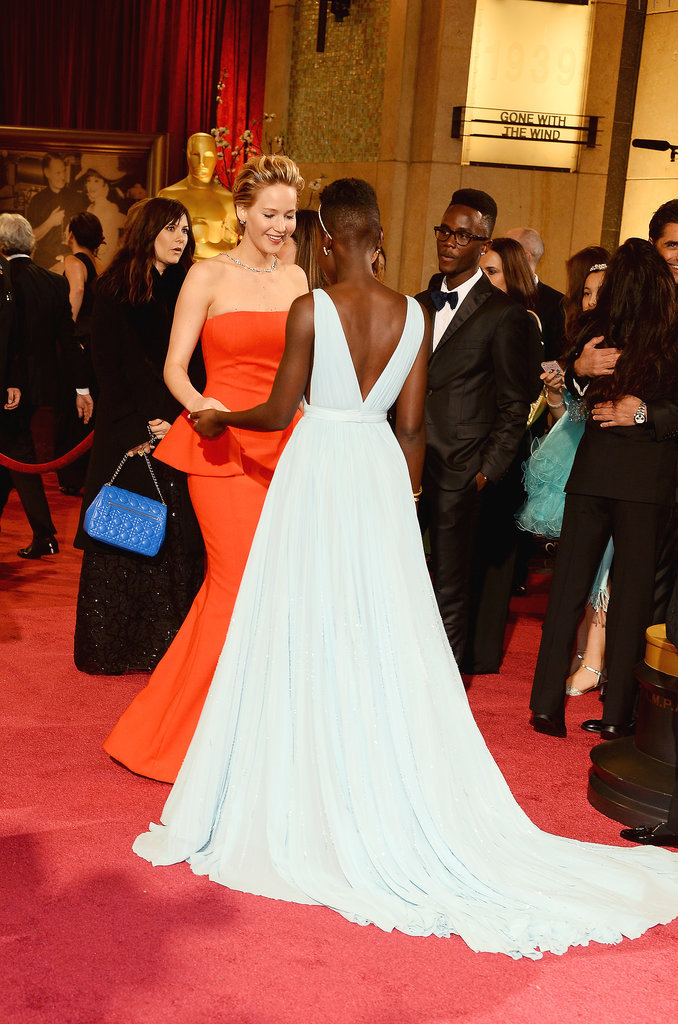 They Even Got In a Little Gossip, Too
Basically, They Should Be BFFs