To say we love Jennifer Lawrence [1] is so blatantly obvious that it might as well be a joke. We've devoted countless hours to imagining ourselves as her best friend [2], loving pretty much every role she's been in [3], and following her perfectly endearing offscreen life [4]. But there's one stand-out component of her personality that allows us to relate to her more than anything else: she's really a fangirl at heart, just like us. Take a look at all the moments she kind of couldn't keep it together in front of other stars.
When She Made This Face Next to Bill Murray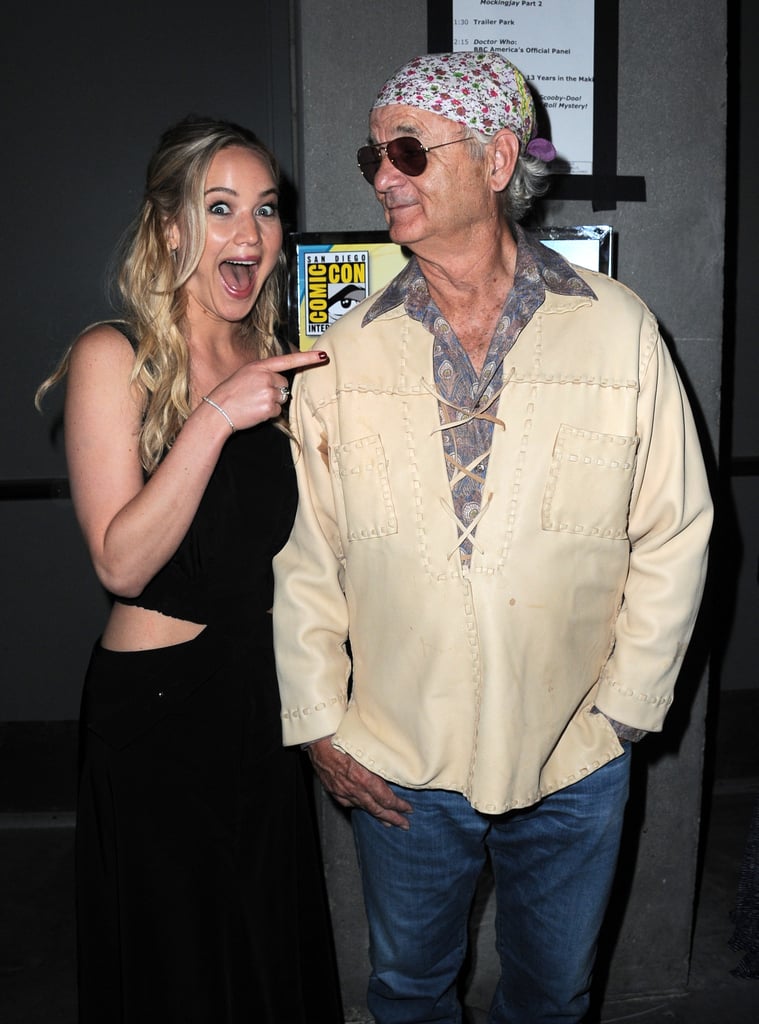 And she wasn't afraid to gush about him after the fact [5], either.
When She Looked at Anne Hathaway Like This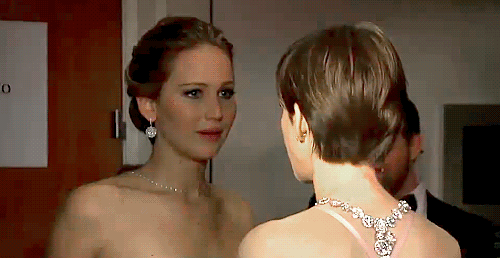 She actually looked like she was falling in love right in this moment.
When She Totally Face-Palmed Emma Watson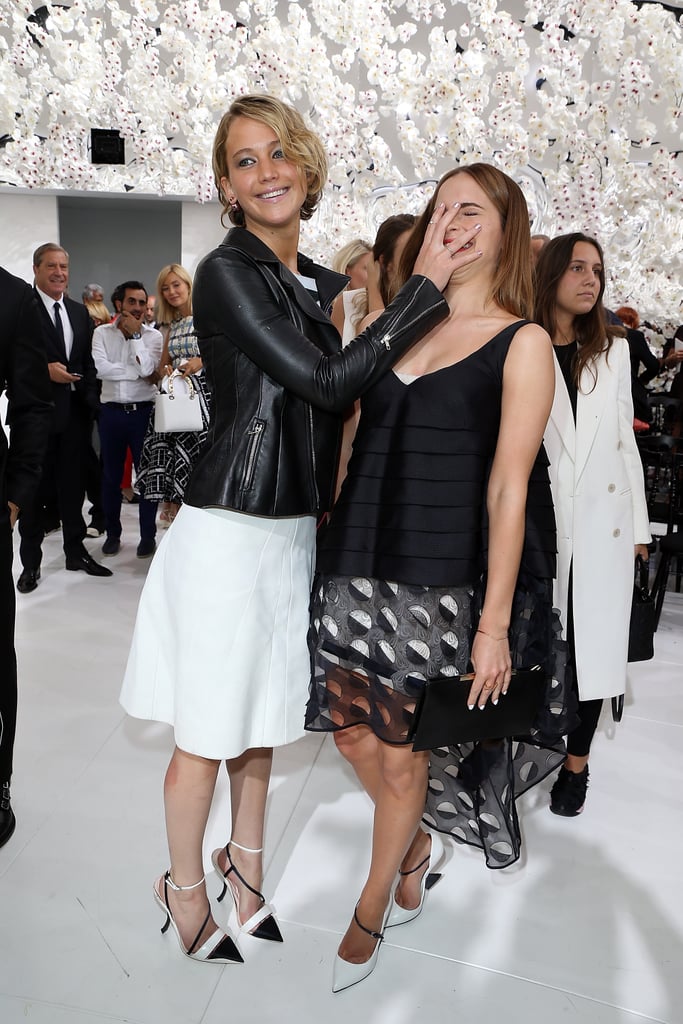 Because what else are you supposed to do when you run into Emma Watson at a Dior couture [6] fashion show?
When She Literally Ran Away From Jeff Bridges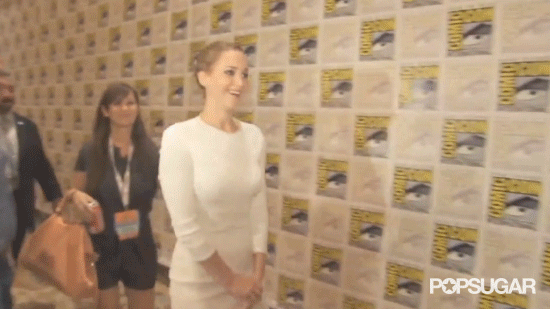 This is gold. She's like, "I am going to say hello. Here we go. NOPE. BYE."
When She Reacted Like This to Damian Lewis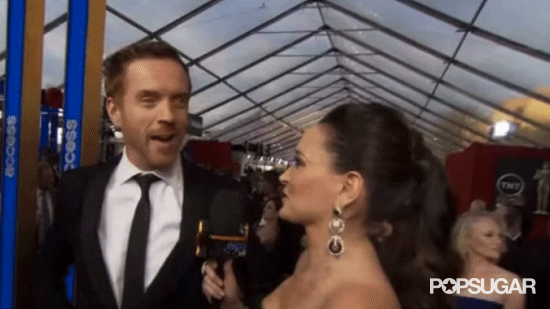 And Followed It With This Declaration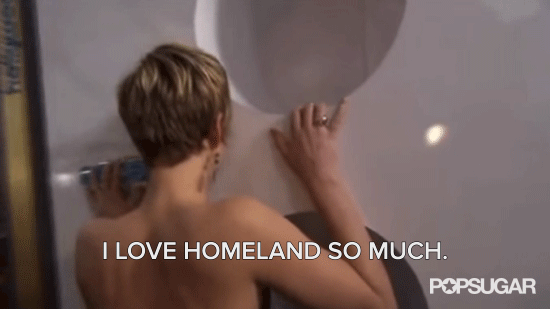 We can't count how many times we've thrown ourselves against a wall in the presence of a celebrity, so we totally get this.
When She Spoke This Way About Prince Harry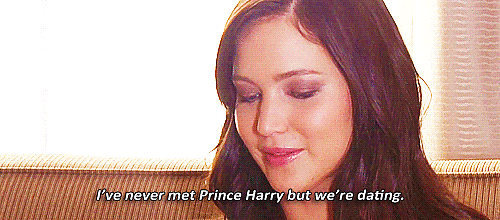 So, basically, she knows exactly how celebrity crushes work.
When She Photobombed Sarah Jessica Parker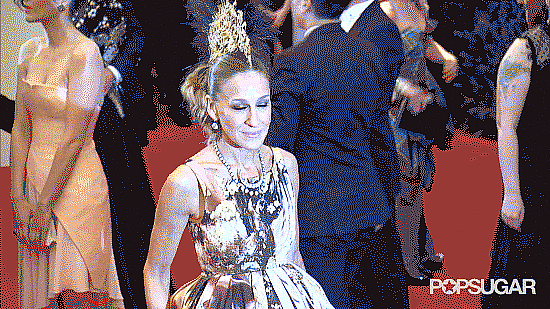 The only person who could photobomb SJP and get away with it.
When She Couldn't Get Over Meeting Taylor Swift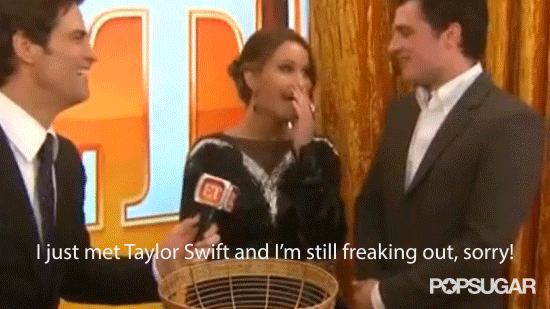 How could she be expected to do anything after meeting Taylor?!
When She Came For Taylor Swift, Round Two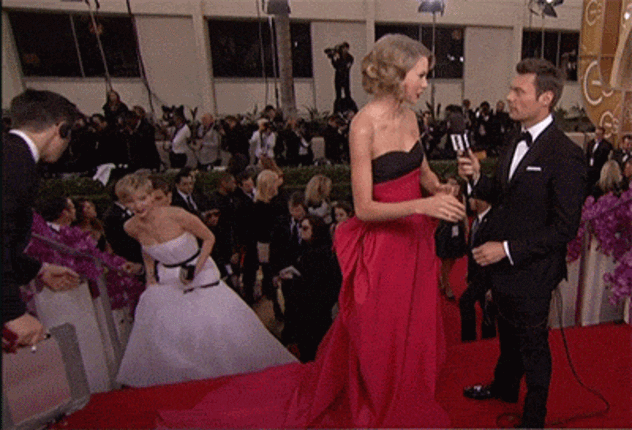 That face.
When She Made This Face at Lupita Nyong'o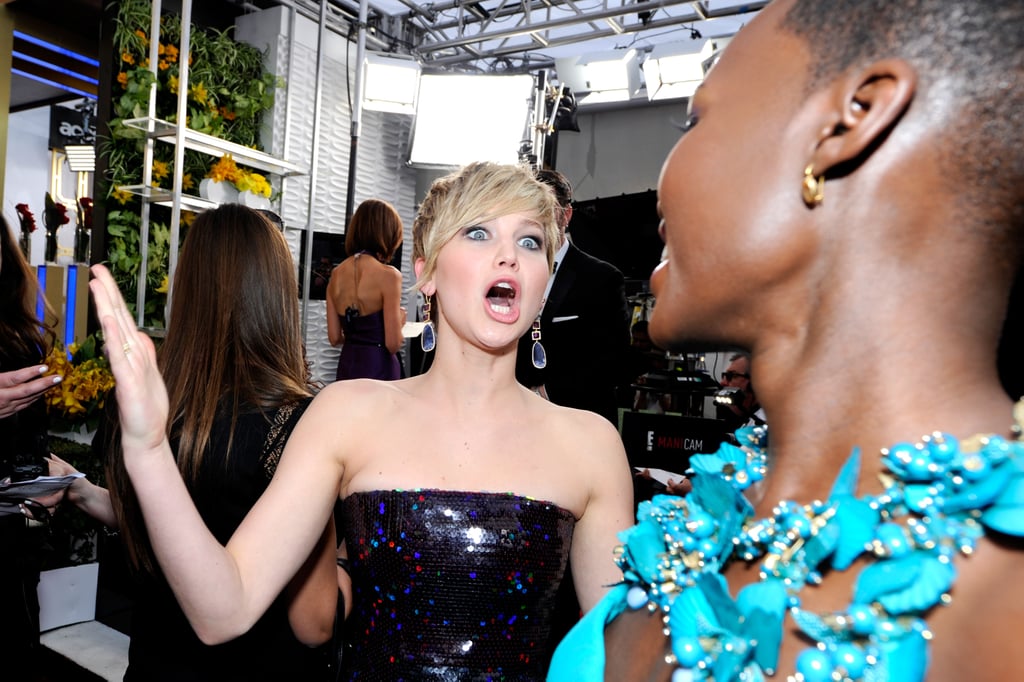 Pretty much the exact face we'd all make when meeting Lupita. We see no lies here.
When She Flirted With Jack Nicholson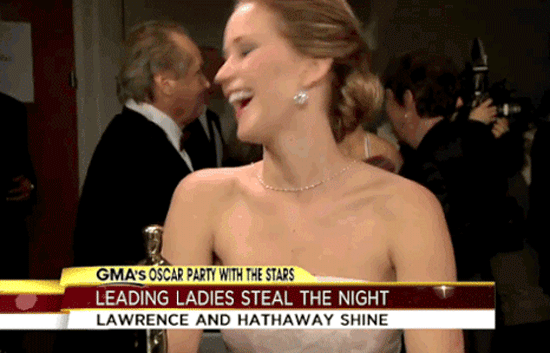 Surprisingly, Jennifer Lawrence [7] contained herself for the entirety of her conversation with Jack. The moment he walked away, though, she lost it.
When She Treated Her Costar Like This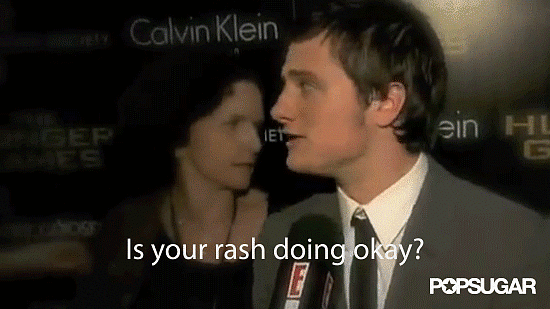 This is exactly what you're supposed to do when your friend and costar is being interviewed.
When She Admitted to Creeping on John Stamos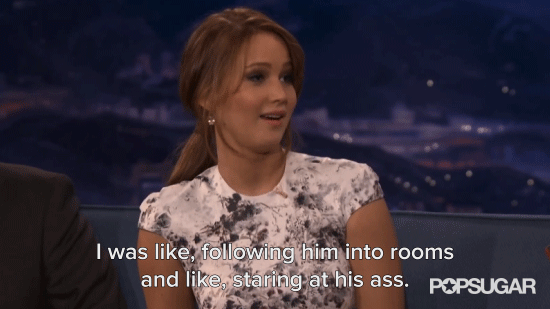 We really just want to hear John's side of the story.