Jennifer Lopez [1] may have been buying some high fashion, but she donned a sweat suit to stop at the LA Valentino boutique yesterday. She didn't have her boyfriend, Casper Smart, by her side, instead doing her post-Christmas shopping alongside manager Benny Medina.
J Lo's split from husband Marc Anthony [2], as well as her blossoming romance with Casper, are among the biggest stories of 2011 — where do they rank on your list of the year's most shocking celebrity headlines [3]? Whether or not you think J Lo and Casper are among the cutest new celebrity couples [4], make sure to fill out our bracket with your top headline picks from the past 12 months.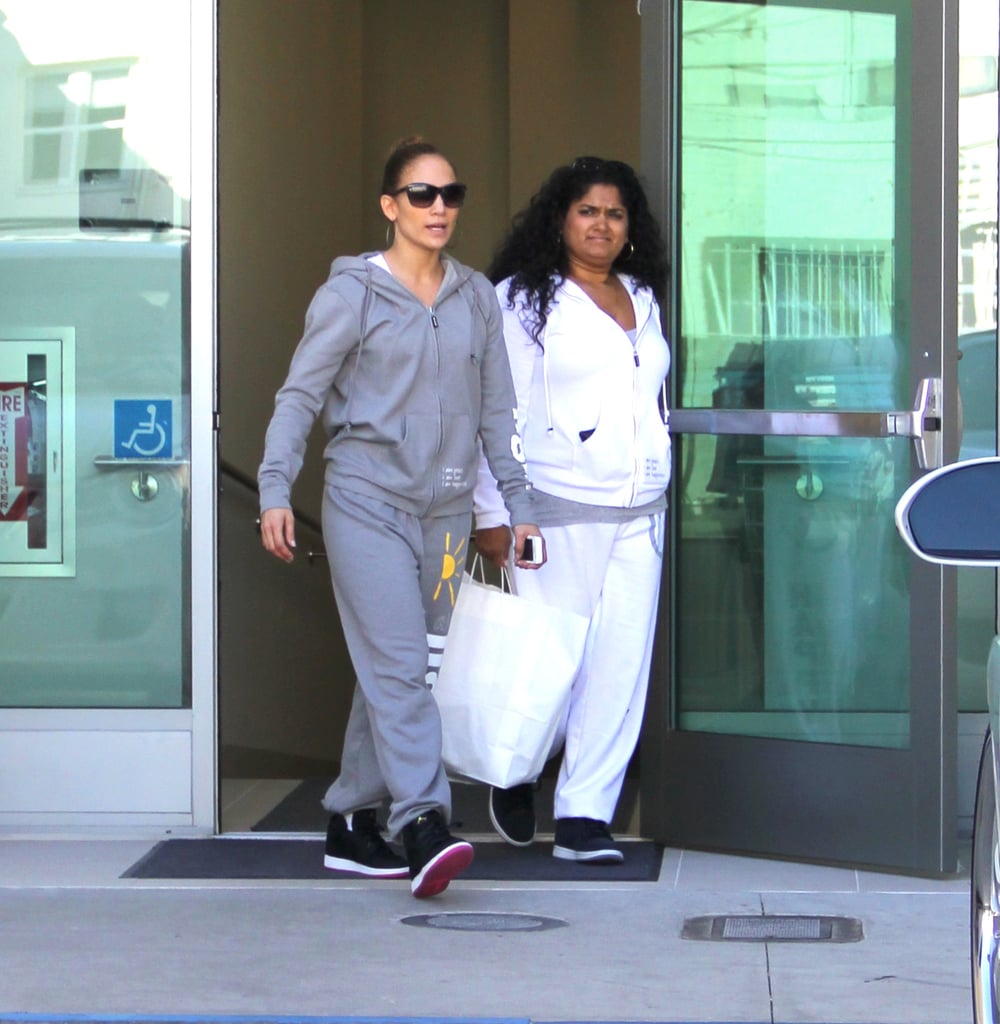 Jennifer Lopez [5] wore sweats to shop at Valentino.
Jennifer Lopez [6] followed manager Benny Medina out to their car.
Jennifer Lopez [7] shopped in LA with a friend.
Jennifer Lopez [8] held open the car door after shopping at the LA Valentino boutique in sweats.