Jessica Simpson Strikes a Demi Moore Pose For Elle!
ADVERTISEMENT ( more slides)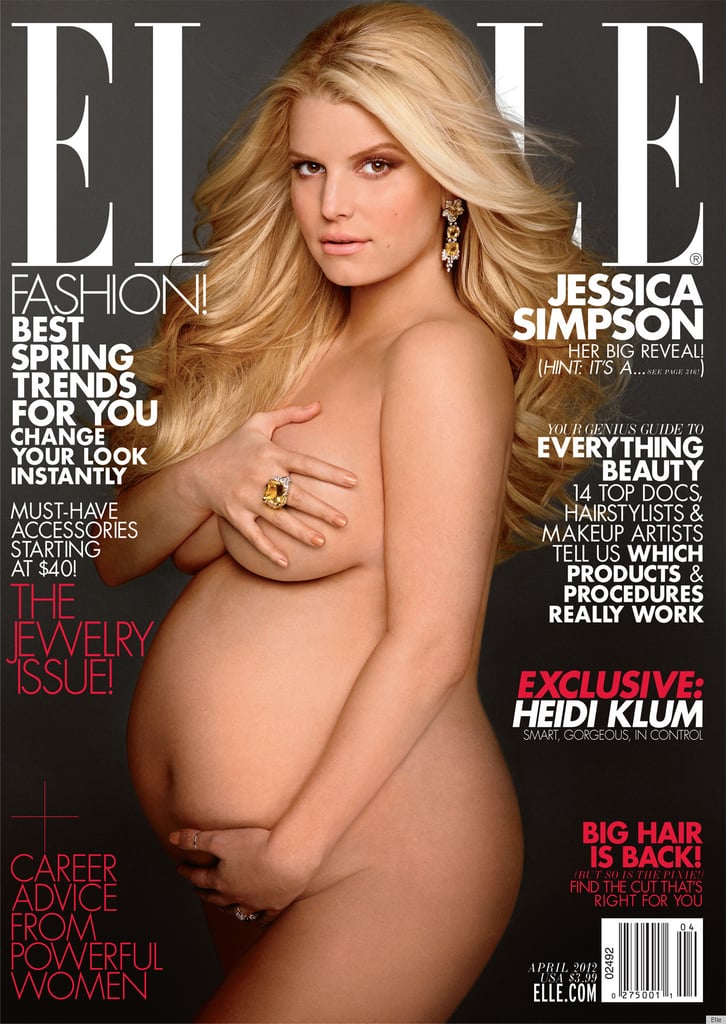 1
Jessica Simpson Strikes a Demi Moore Pose For Elle!
Jessica Simpson's pulling a Demi! Twenty-one years ago, Demi Moore posed pregnant for her then-controversial and now iconic Vanity Fair cover — revealing her naked, 7-month-pregnant belly to the world. Jessica Simpson has now repeated the famous shot on the cover of the April issue of Elle. Earlier this morning, the expectant mama tweeted, "My Elle cover comes out today!! I'm a lil nervous but I've never felt more beautiful or empowered. I hope you like it!!!" She also revealed that she is expecting a baby girl!
A host of beautiful models, TV hosts, and pop stars have taken turns showing off their burgeoning bellies and striking copycat poses to the 1991 original, but Demi still owns it. The actress is 49, and her daughters are nearly grown, but every time a naked pregnancy cover hits stands, we are reminded of the stunning one that paved the way. Check out the other stars that have gone the naked-pregnant-cover-model route and tell us if you think any of the pictures compare to Demi's maternal in-the-buff debut?