Joan Rivers Gets Caked | Pictures
You Won't Believe What Someone Did to Joan Rivers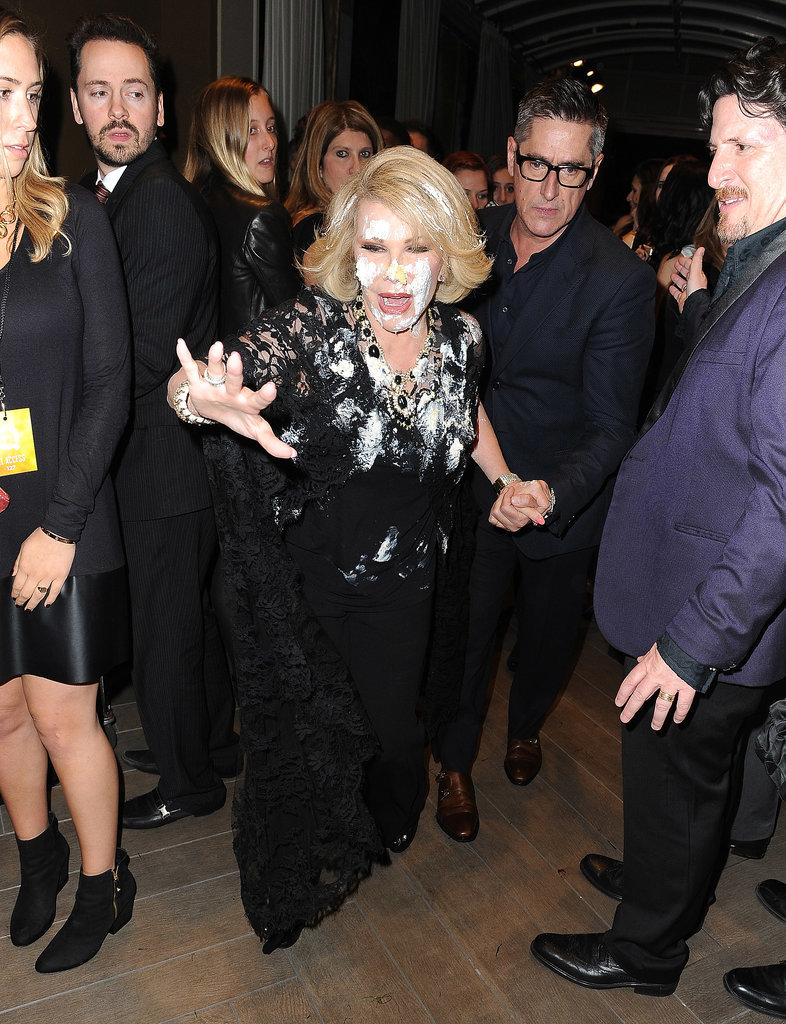 What's Your Reaction?
0
0
0
0
0
0
1
You Won't Believe What Someone Did to Joan Rivers
Joan Rivers's pre-Oscars partying isn't exactly going as planned. The Fashion Police host was spotted covered in cake when she left QVC's pre-Academy Awards bash in LA on Friday night. Joan looked happy and cake-free when she walked the red carpet at the event, but she later emerged with frosting smeared on her face and the front of her dress as she ran to her car. It turns out that she was pushed into a cake by none other than Miss Piggy, in a stunt that was probably calculated by Joan and the Muppet. Check out the video of Joan and Miss Piggy's fight and decide for yourself if it was all staged or truly an accident.
Joan is no stranger to getting "caked." Last year, Fergie shoved a cake in Joan's face when the host celebrated her 80th birthday on Fashion Police. Joan was a good sport about it, saying that the cake was "delicious" and happily posing for a photo with her smeared face. Hopefully Sunday night's Oscars will be less dramatic than Joan's preshow experience. Be sure to fill out our Oscars ballot before Sunday and tune in for our LIVE viewing party at 6 p.m. EST/3 p.m. PST on Sunday night to join in on our award show fun!
Latest