Johnny Depp Wearing Amber Heard's Engagement Ring
That's Right: Johnny Depp Is Wearing Amber's Engagement Ring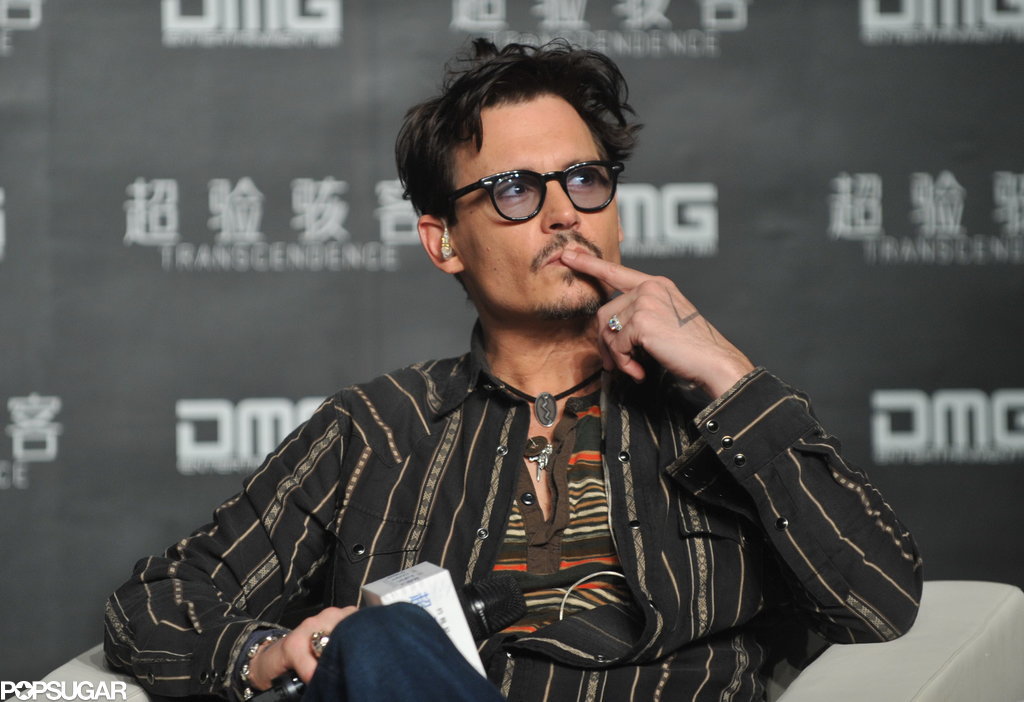 What's Your Reaction?
0
0
0
0
0
0
1
That's Right: Johnny Depp Is Wearing Amber's Engagement Ring
Who said that engagement rings were just for women? Johnny Depp managed to confirm his engagement to Amber Heard and possibly spark a new ring trend for men when he wore Amber's engagement ring on his hand during a press conference in Tokyo on Monday. When asked by the Japanese press if he was really engaged (Johnny and Amber had yet to publicly confirm it, although Amber has been spotted wearing an engagement ring since January), the actor replied, "The fact that I'm wearing a chick's ring on my finger is probably a dead giveaway. Not very subtle." Apparently, the ring was too big for Amber, so Johnny started to wear it. This isn't the first time that Johnny has sported Amber's diamond sparkler, as he wore the bauble during a promotional appearance at CinemaCon in Las Vegas last Thursday.
Johnny's Japanese stop wasn't just about his blinding bling; he also had a chance to get kisses from adorable children and show of his tattoos to reporters. The actor is currently in the middle of promoting his latest film, Transcendence, which hits theaters on April 18.
Source: Getty / ChinaFotoPress
Latest