Jonah Hill [1] apparently had something really, really interesting to show Bradley Cooper [2] on his phone during the Critics' Choice Awards. Before posing for a picture, the actors stared at Jonah's phone with hilarious expressions. At first, it looked like they may be taking a selfie, but no, that wasn't the case. They looked amused, then confused, then slightly horrified. Scroll through the sequence of pictures, and tell us: what do you think Jonah showed Bradley?
First, Bradley leaned in to look at Jonah's cell phone.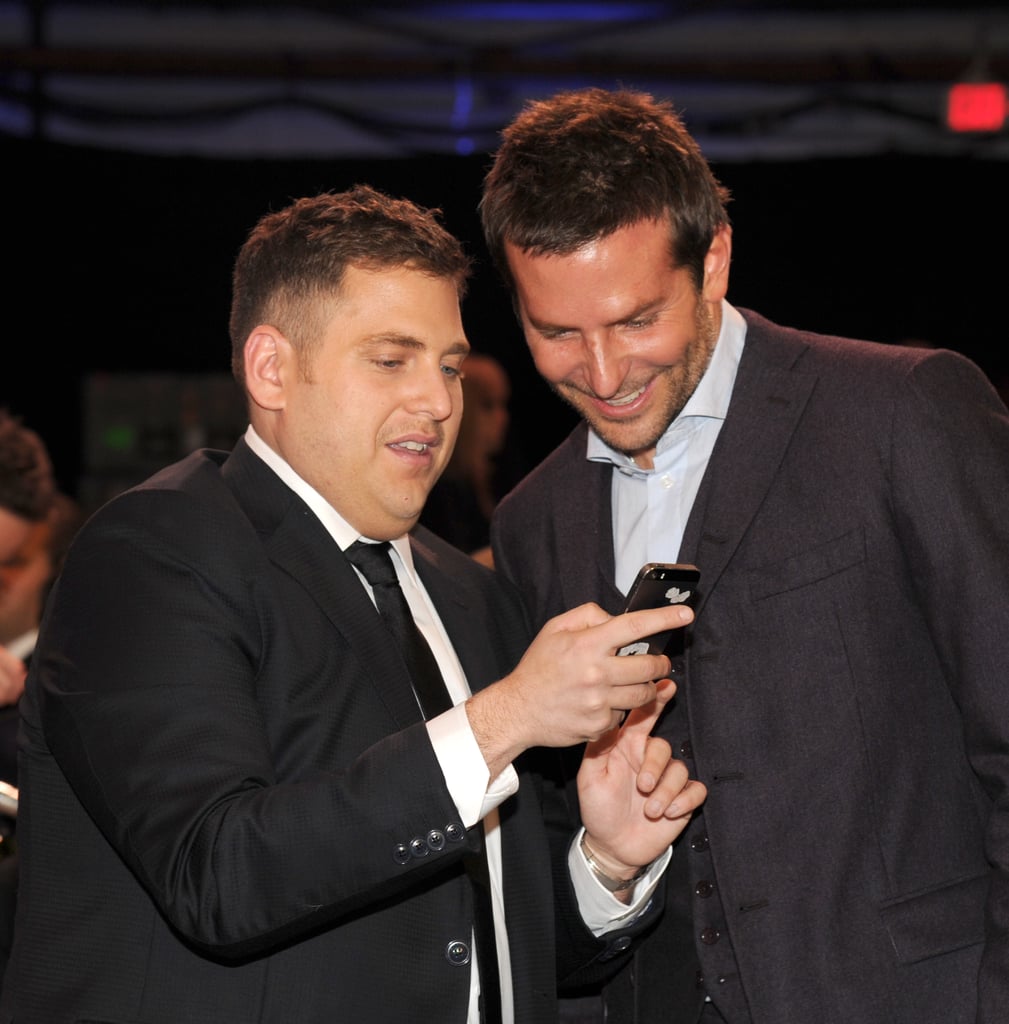 And Jonah had the hint of a smile on his face.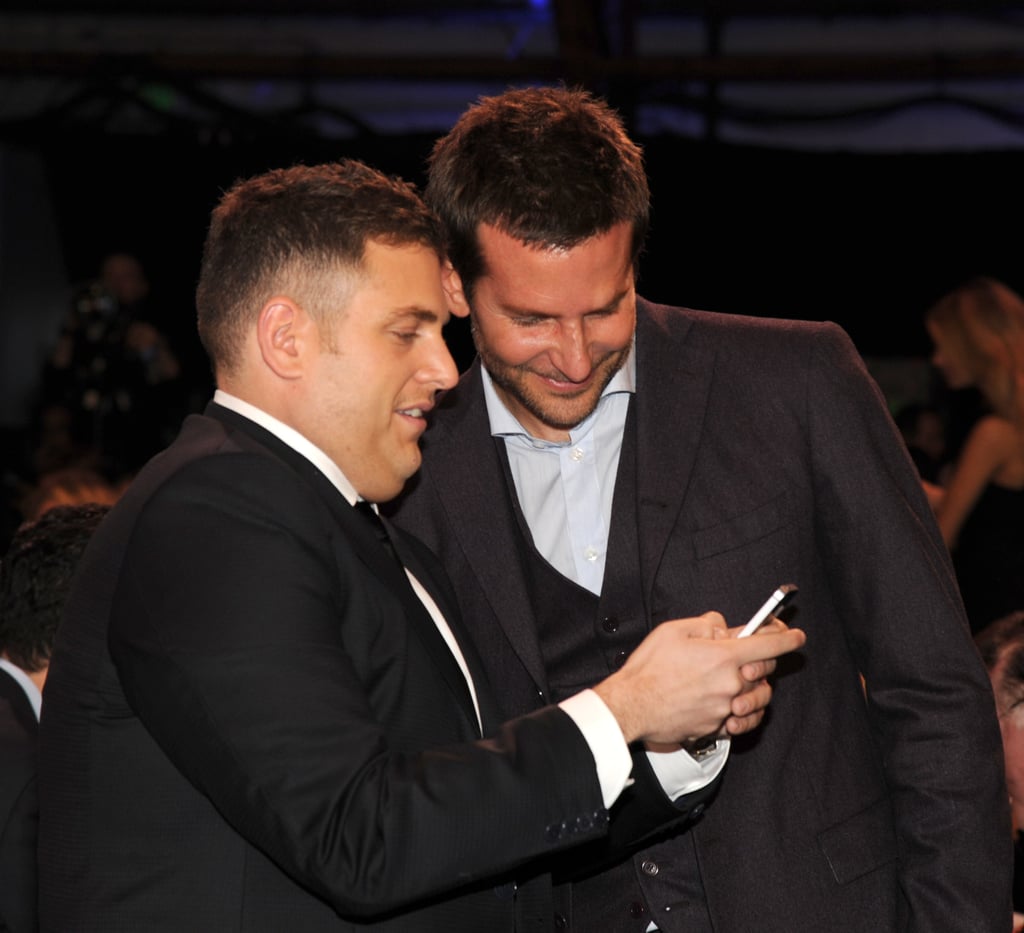 But then he's like, "Whoa!"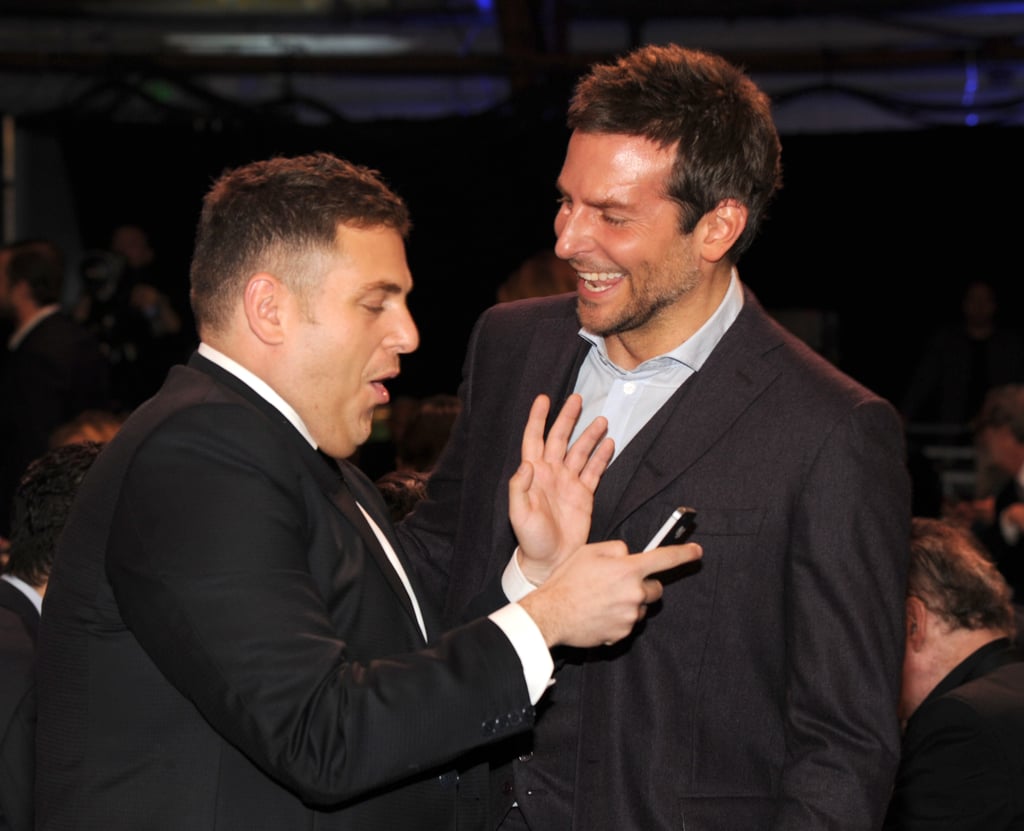 And Bradley's like, "Wait, what?"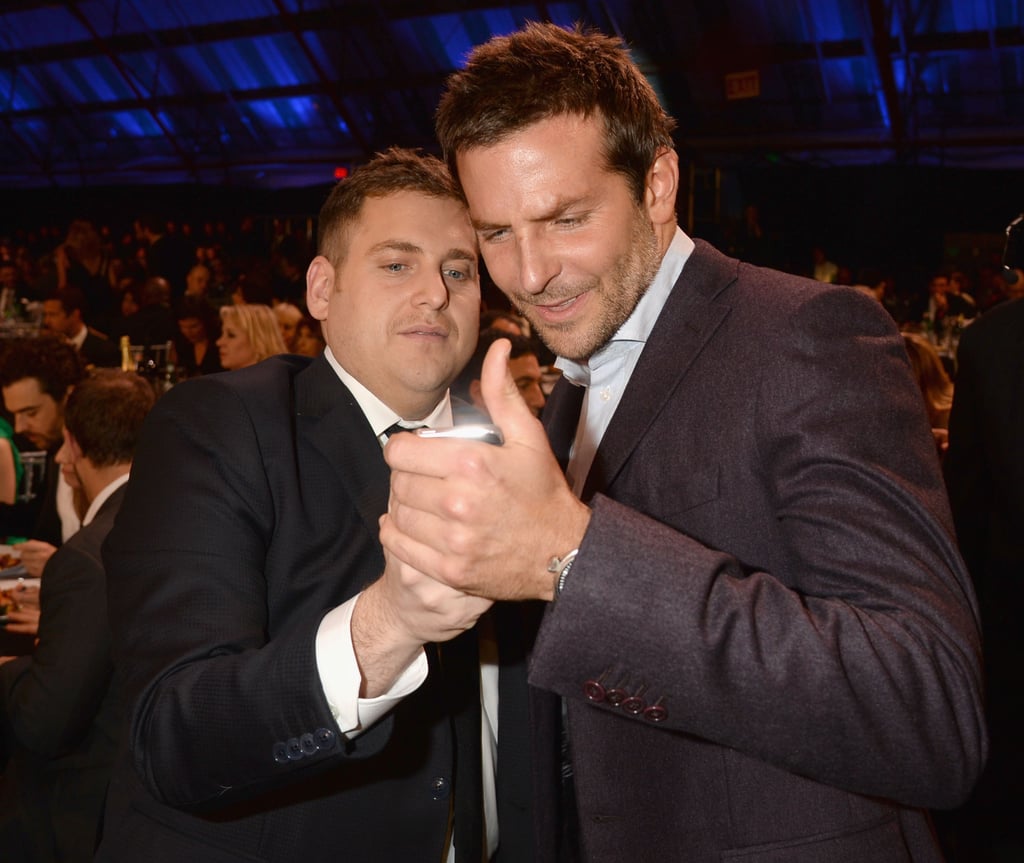 And then they both acted like nothing happened.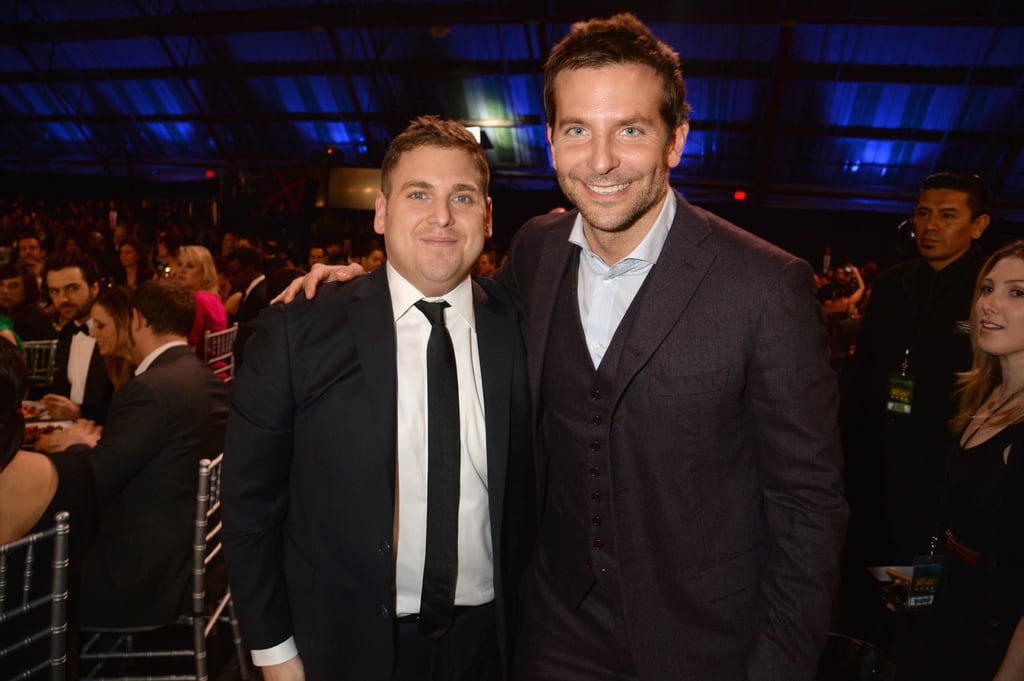 But something did happen! What were they looking at?