Juniper & Sea Salt Bread
Juniper & Sea Salt Bread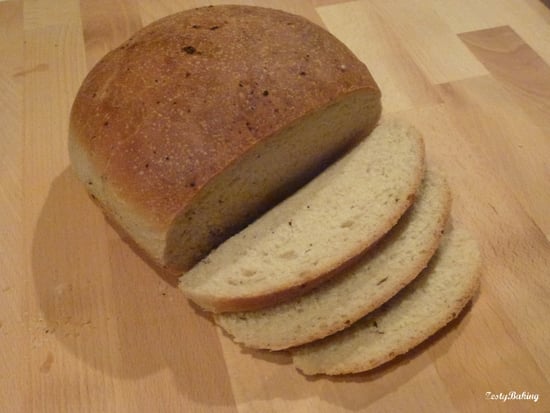 Juniper Berries are famously known for flavouring Gin but these small fragrant berries can also be used in cooking. The first time I tasted juniper berries in a dish was at a small local restaurant in Assisi, Italy. They really knew how to compliment the slightly bitter peppery taste with lemons in an amazing pasta dish. Honestly, one of the best pasta dishes I have ever tasted. Simple, light and well balanced.
Did you know that the medicinal benefits of juniper berries range from killing germs to improving digestion? These berries definitely make a nice little addition to my spice cupboard.
One of my favourite ways to spend a rainy Saturday morning is to bake a loaf. I don't get to do it very often but when I do there is something to be said for the smell of freshly baked bread permeating the air. Home made bread is often far superior to the stodgy preservative filled bread you get from the local supermarket. It tastes better and you can have so much fun with the flavours.
For some reason juniper berries and sea salt just seemed like a match made in heaven and so I tested out this theory by baking a Juniper & Sea Salt Bread... Let me know what you think of this hot new couple.
Check out the recipe here.