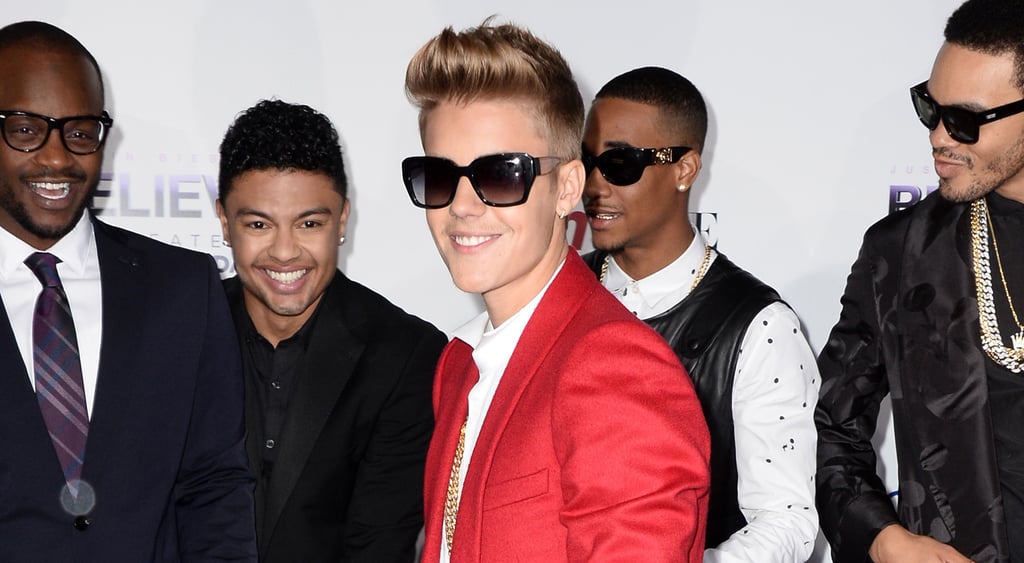 Source: Getty [1]
The cops raided Justin Bieber's mansion yesterday as part of their investigation of his alleged egging of his neighbor's home. In the process, one of Justin's friends, Lil Za, was arrested for felony cocaine possession [2].
After getting released on bail, Lil Za was immediately arrested again for smashing up a phone inside the jailhouse [3]. Not the smartest idea there, Za.
Meanwhile, Joel McHale says what we are all thinking about Justin's egging drama. Watch below:
In other news, Ashley Olsen has broken up with her boyfriend [4], David Schulte.
There's more to Rihanna [5]'s Instagram account than bikini selfies — she is also the queen of Instagram replies [6].
Michelle Obama has a new workout [7], just in time for her 50th birthday. It involves a lot of yoga.
Conan O'Brien [8] has a hilarious response to claims that he fathered a child with a 30 Rock employee [9] 20 years ago. Don't worry, the kid who claimed to be his son [10] was only joking.
Virginia Commonwealth University's pep band totally nailed Miley Cyrus [11]'s "Wrecking Ball." Watch the performance below:
A 12-year-old boy wounded two students during a school shooting in New Mexico [12] on Tuesday.
A new report revealed that the NSA has secretly implanted devices on 100,000 computers [13] worldwide that enables them to control the computers even when they are turned off.
The man who was fatally shot at the Short Hills mall in New Jersey [14] in December had to wait more than 30 minutes for an ambulance to arrive on the scene. He later died at a nearby hospital.
Here's something to brighten your day: a woman writes a sweet letter to the man who sat next to her autistic 3-year-old daughter [15] on a plane.
Your daily dose of cute: what happens when a French bulldog meets a horse? Something adorable.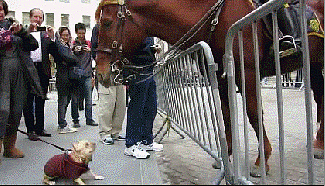 Source: Imgur [16]