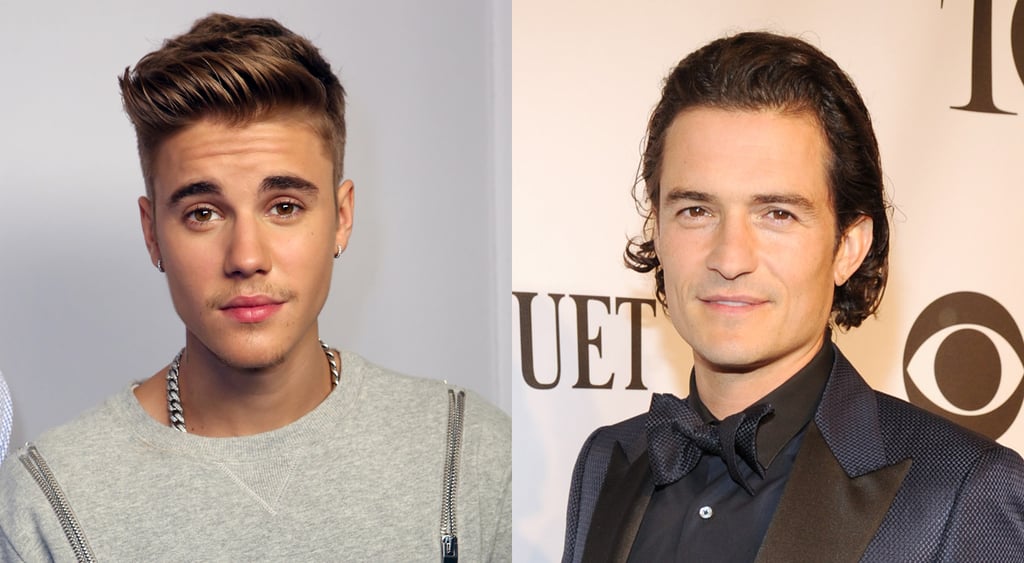 Source: Getty / Ari Perilstein; Getty / Kevin Mazur [1]
Justin Bieber and Orlando Bloom reportedly got in a fight [2] outside of a restaurant in Ibiza. Things allegedly got physical between the two.
Scarlett Johansson [3] chopped off her hair [4]. The pregnant star is now rocking a bowl haircut.
Beyoncé may or may not have have been responding to breakup rumors [5] with this Instagram photo. Either way, it's adorable.
The UCLA campus and part of Sunset Boulevard were flooded with between eight million and 10 million gallons of water [6] after a pipe burst.
Sheik Humarr Khan, the doctor in charge of fighting the Ebola outbreak in Sierra

Leone

, died from the disease [7]. He fell ill early last week.
Former Minnesota Governor Jesse Ventura won his $1.8 million defamation case [8] against author Chris Kyle. In Kyle's 2012 book, he claimed he punched Ventura after he made a negative comment about Navy SEALs, but Ventura said in court that the story was fabricated.
A roller coaster made DMX lose his mind, up in here, up in here:
In order to message your friends on Facebook from your phone, you'll have to download its new Messenger app [9]. The company is completely removing messaging from its standard mobile app.
Your daily dose of cute: this little guy is giving Lady and the Tramp a run for its money.