The countdown to Kim Kardashian [1] and Kanye West [2]'s wedding [3] is on! The Kardashian-Jenner clan is preparing for the upcoming nuptials and have all arrived in Paris. Khloé and Kourtney Kardashian and Kylie, Kendall, and Kris Jenner flew out to France and reunited on Tuesday. While the rest of the family was together, Kim and Kanye had some time alone, heading to the gym after spending Monday shopping [4]. Later on Tuesday, Kim headed to a dinner with her family and made sure to make another gym stop with Kanye on Wednesday morning. Though they're trying to keep things private, we know plenty of wedding details so far [5], like how they're reportedly tying the knot in Florence, Italy, later this week. We'll have to wait until this weekend to see exactly how Kim and Kanye celebrate their marriage.
The rest of the family has been busy, too, in the lead-up to the big event with Kendall jet-setting from Cannes to Las Vegas [6], where she had Kylie by her side on the Billboard Music Awards red carpet [7] before her awkward John Travolta moment [8] on stage.
Source: FameFlynet [9]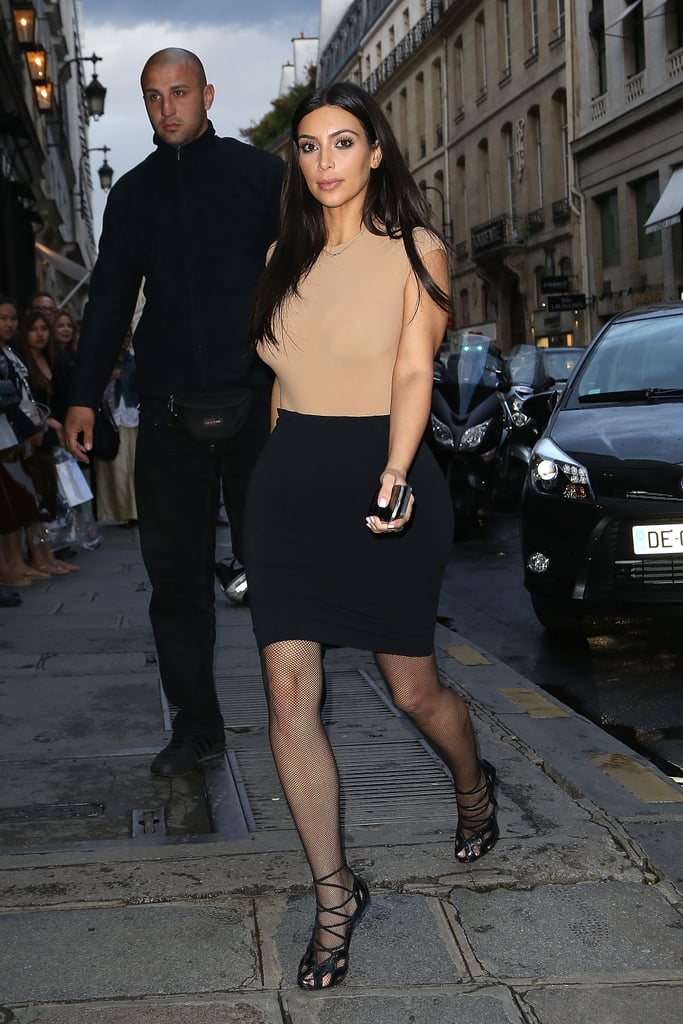 Kim headed to a dinner at Costes in Paris on Tuesday.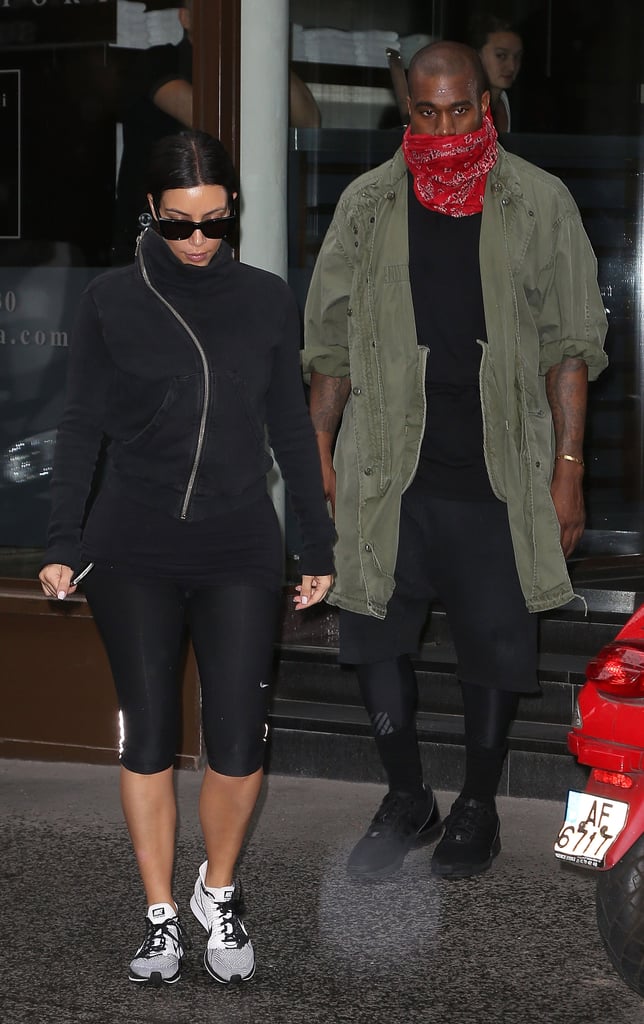 She and Kanye also visited a gym on Wednesday morning.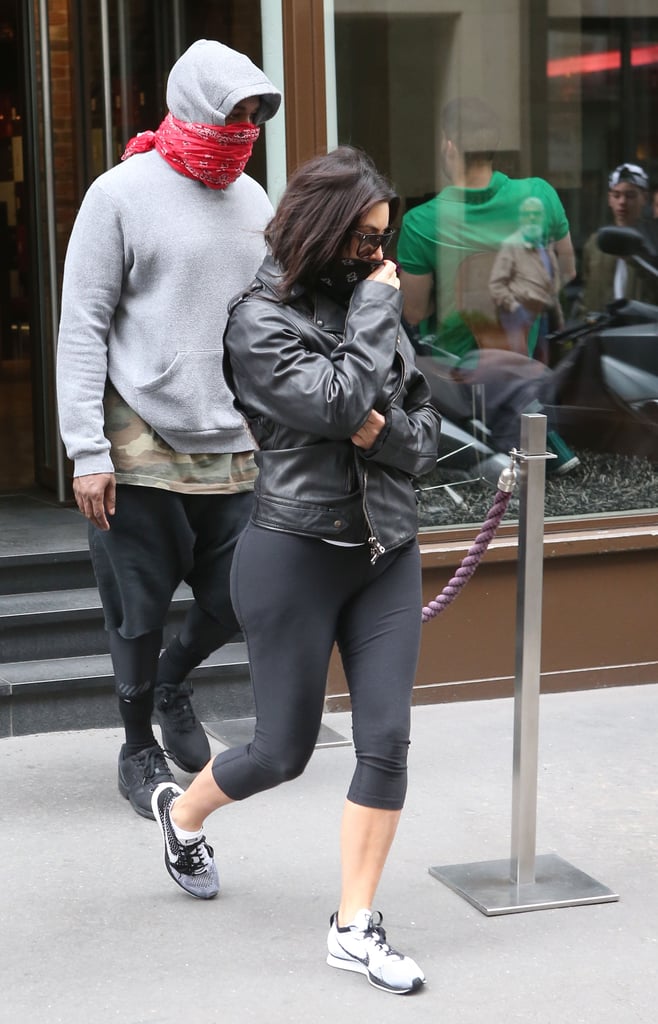 And the two had made a workout stop on Tuesday as well.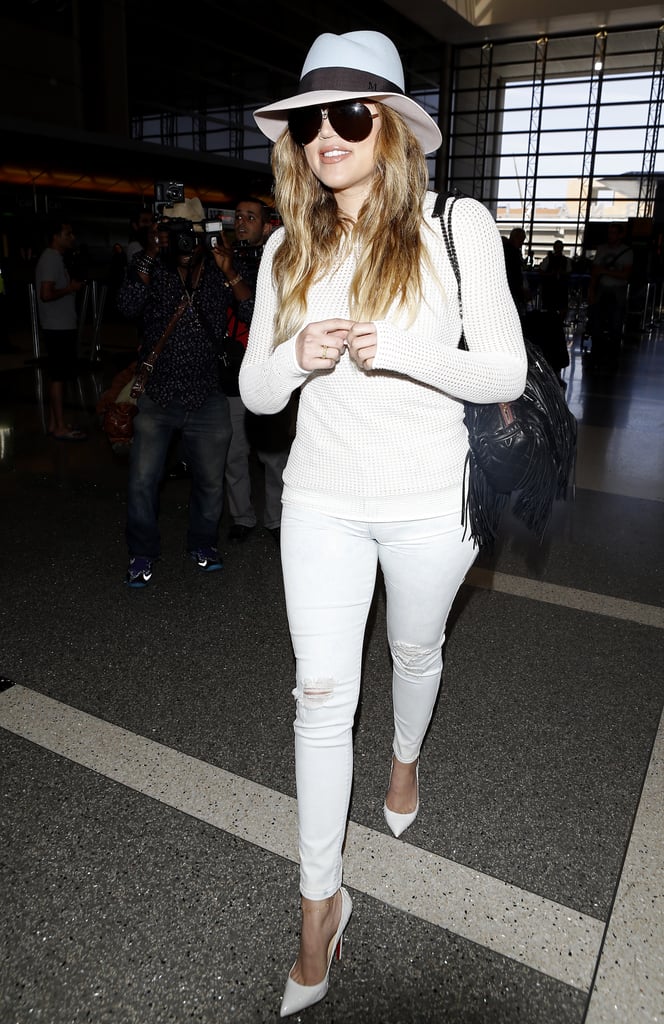 Khloé jetted out of LA on Monday.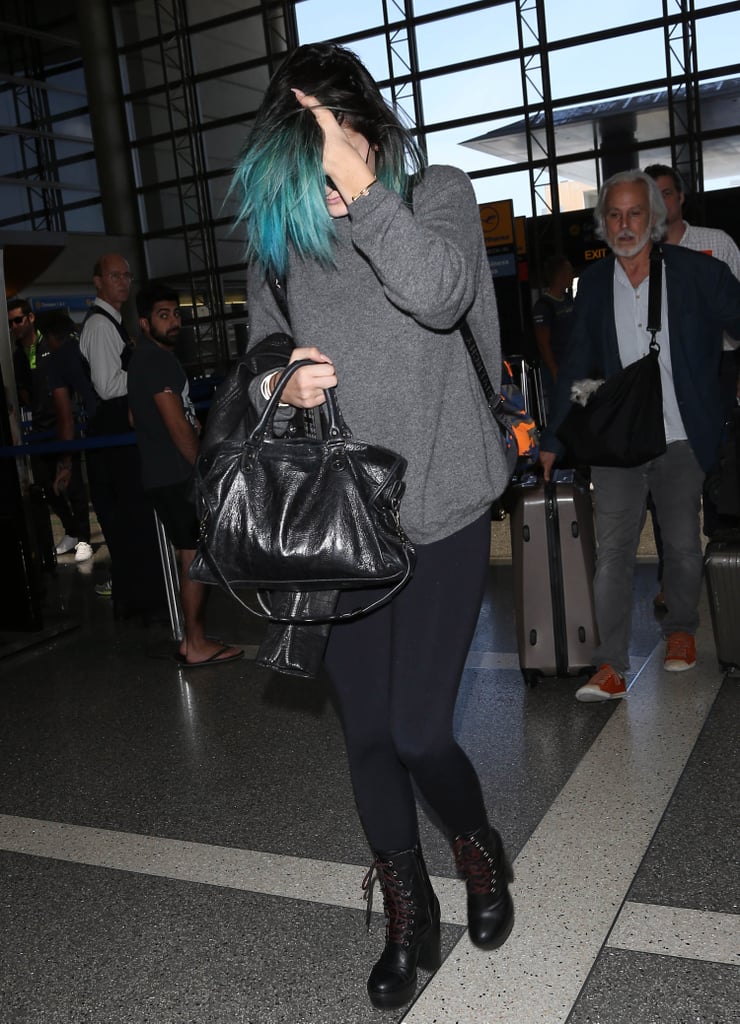 And brought her half-sister Kylie Jenner with her.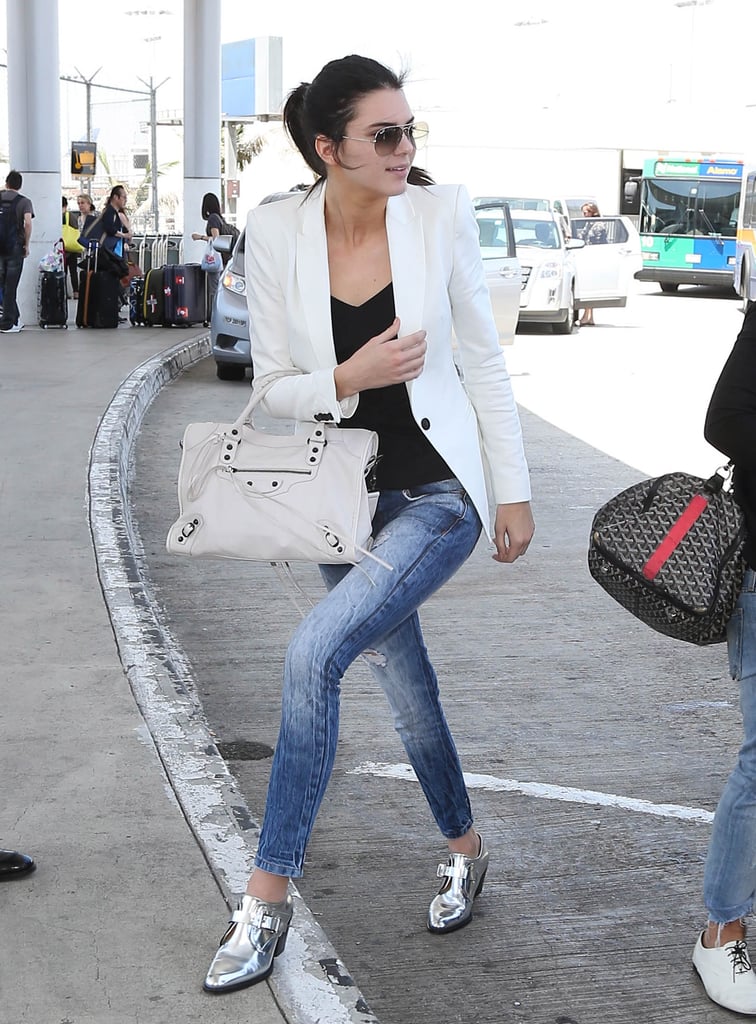 Kendall Jenner looked chic while arriving at LAX.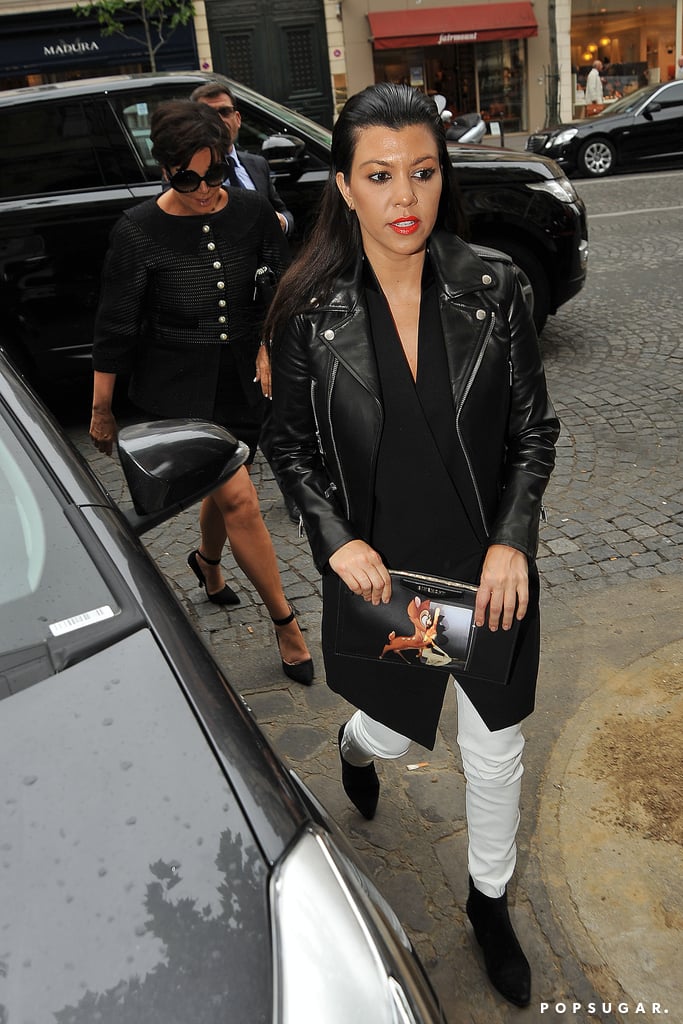 Kourtney Kardashian and Kris Jenner were also at Kim's dinner party on Tuesday.