Kat Dennings and Beth Behrs are known as 2 Broke Girls, but the People's Choice Awards [1] cohosts certainly clean up nicely. The comedy duo gave us several chic costume changes throughout the show — none that include yellow and red aprons. Kat, who accidentally sliced her hand with a knife earlier in the week, even had a jeweled bandage cover, which received a royal kiss from none other than Queen Latifah [2]. Despite her injury, Kat carried on and gave the show her all. Beth helped out by taking over the singing duties, though, drawing big laughs when she broke out into renditions of "Baby Got Back" and "Wrecking Ball." It all got us ready for this Sunday, when another pair of funny women, Tina Fey [3] and Amy Poehler [4], take the stage to cohost the Golden Globes.
To kick off the night, the gorgeous costars showed off their glam looks on the red carpet, basically living the dreams of their TV characters, Max and Caroline. Both went strapless, with Kat in a David Meister Signature floor-length black number covered in roses (with pockets!) and Beth in Rene Caovilla heels and a colorblock black and white dress with a leg slit that would make Angelina Jolie [5] jealous. What do you think of their red carpet and stage style? Vote on all of our People's Choice Awards polls here [6]!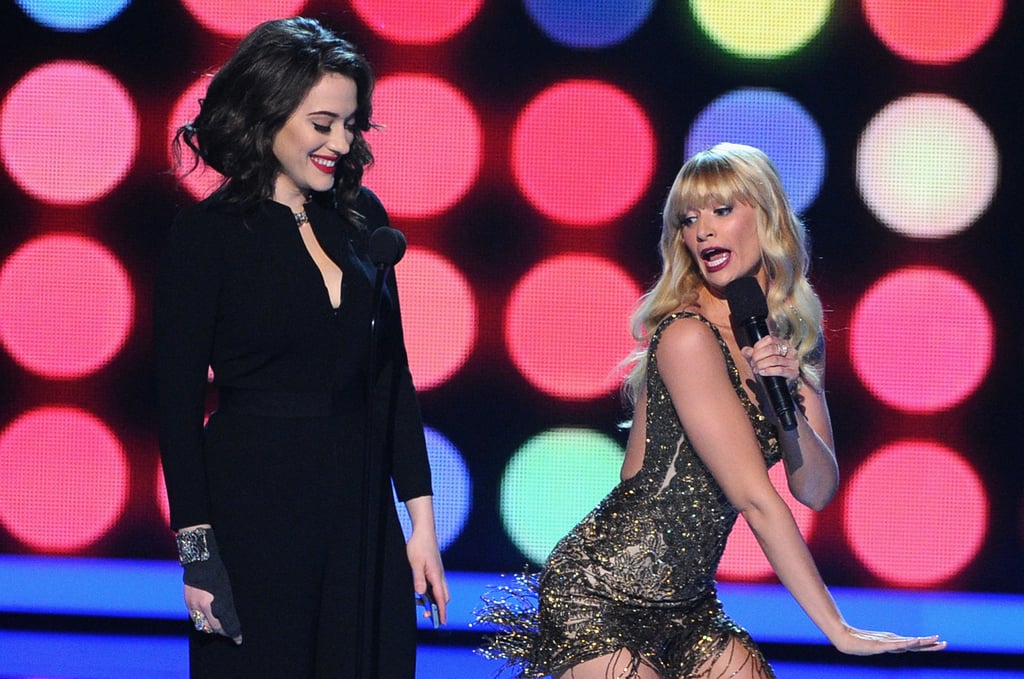 Beth jokingly performed "Baby Got Back," in addition to a couple other interesting songs, at Kat's urging.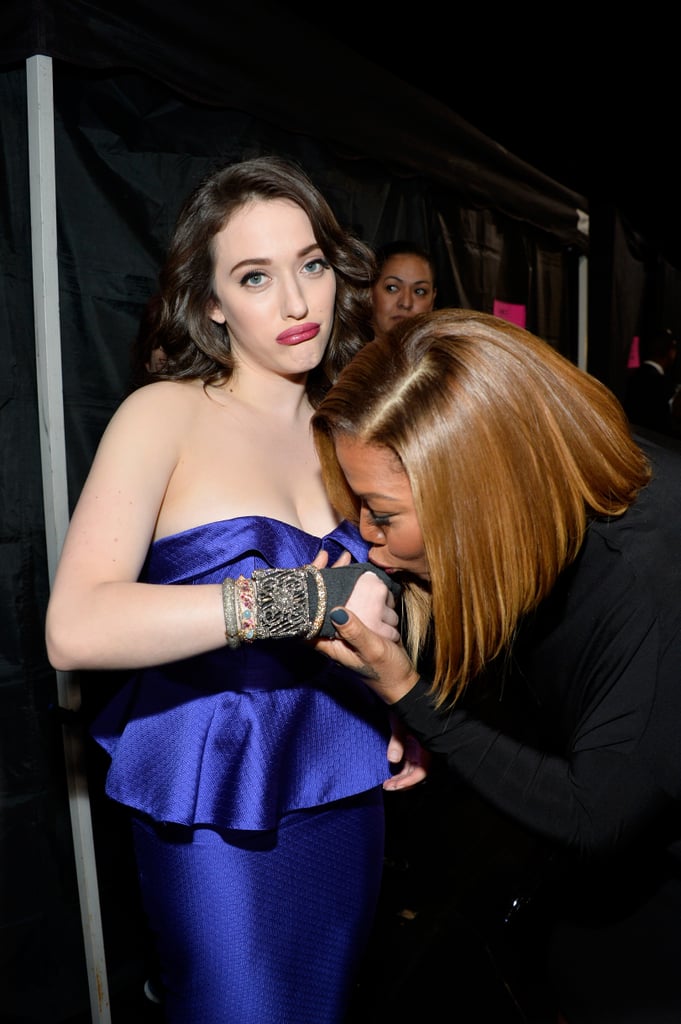 Queen Latifah [7] lovingly gave Kat's injured hand a kiss.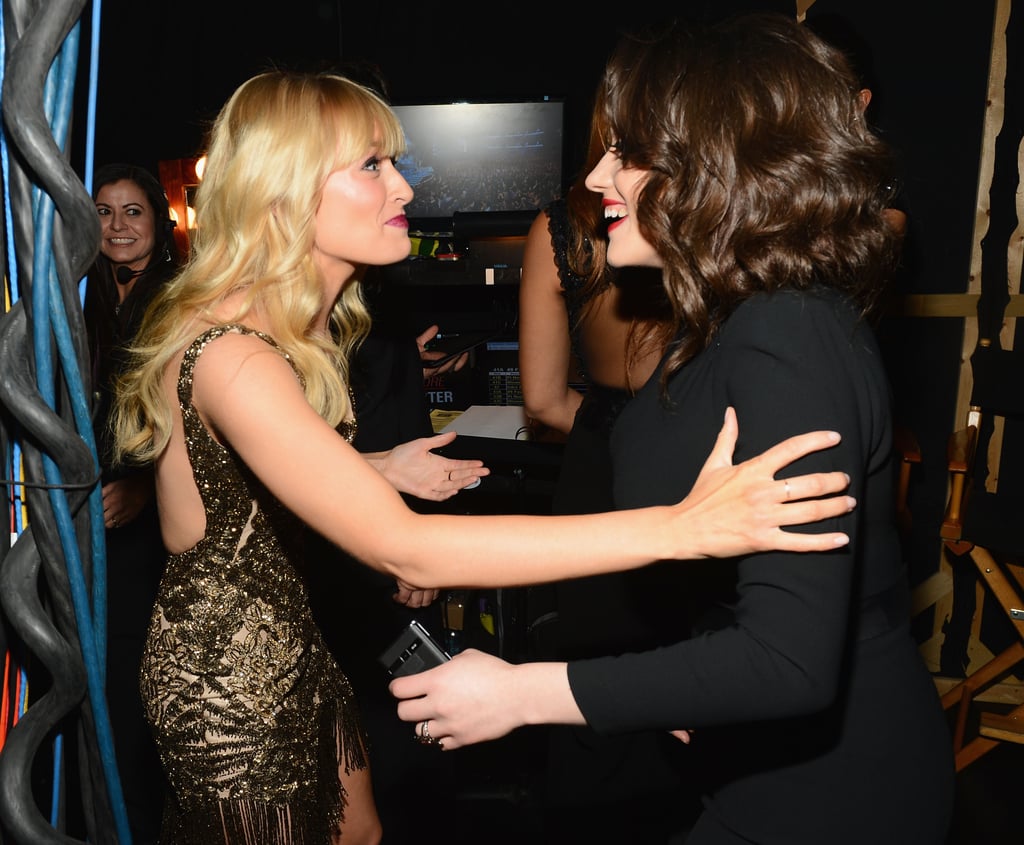 Beth and Kat had fun even when they weren't on stage.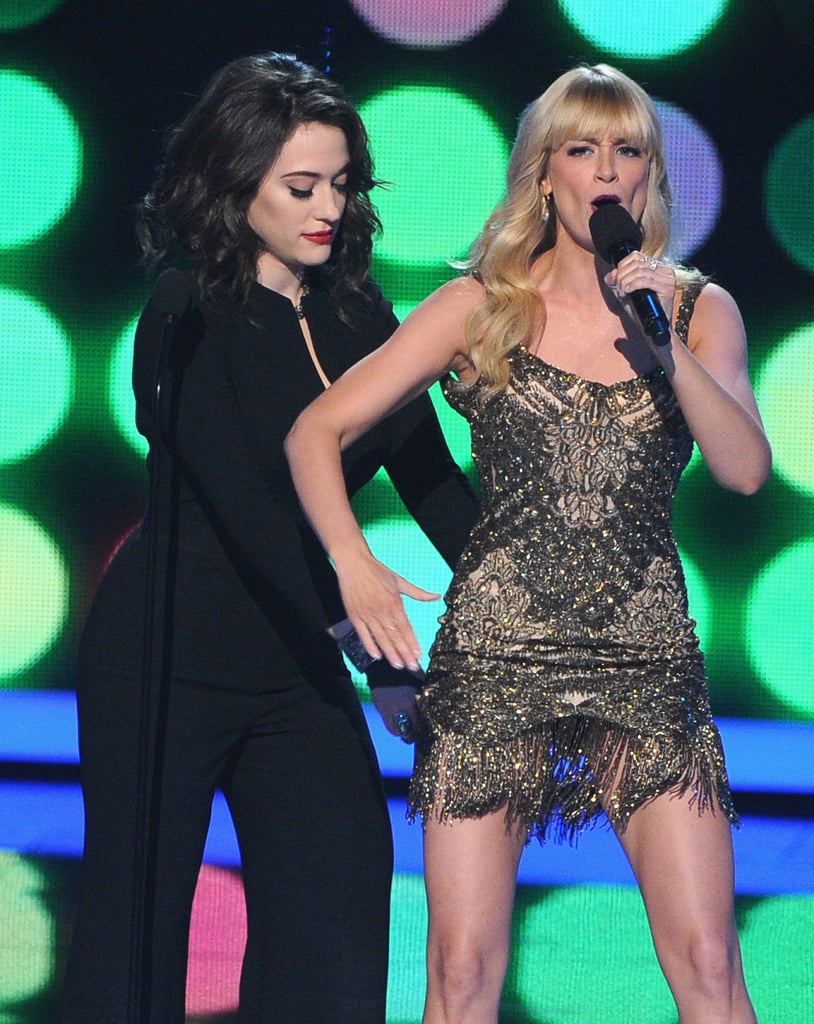 Kat helped adjust Beth's dress.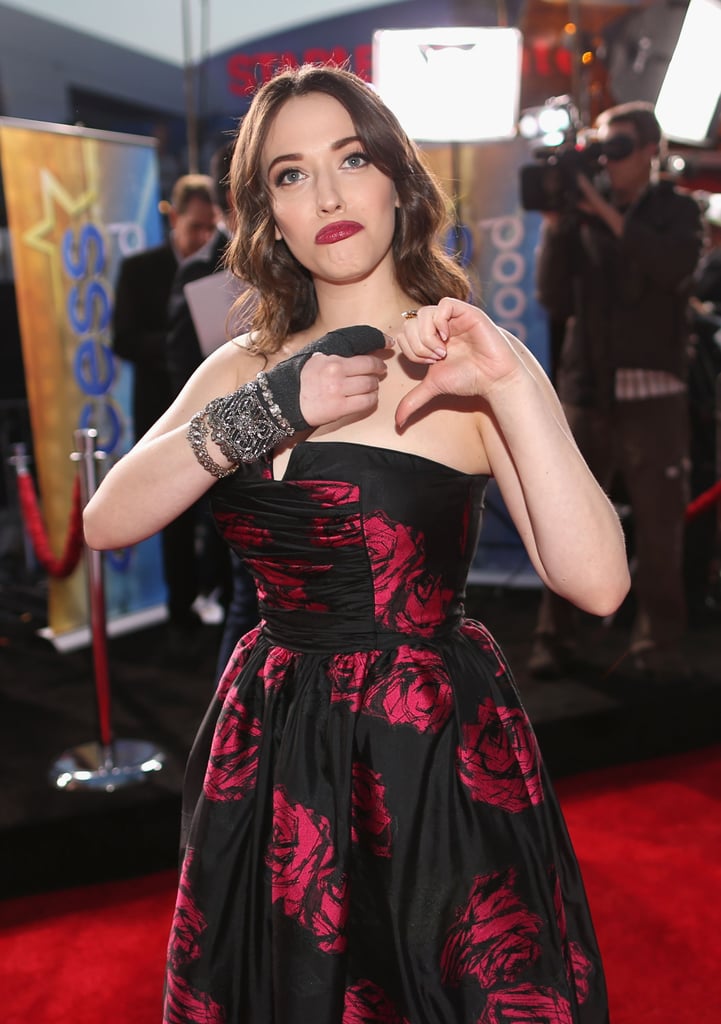 Kat gave her hand injury a thumbs down.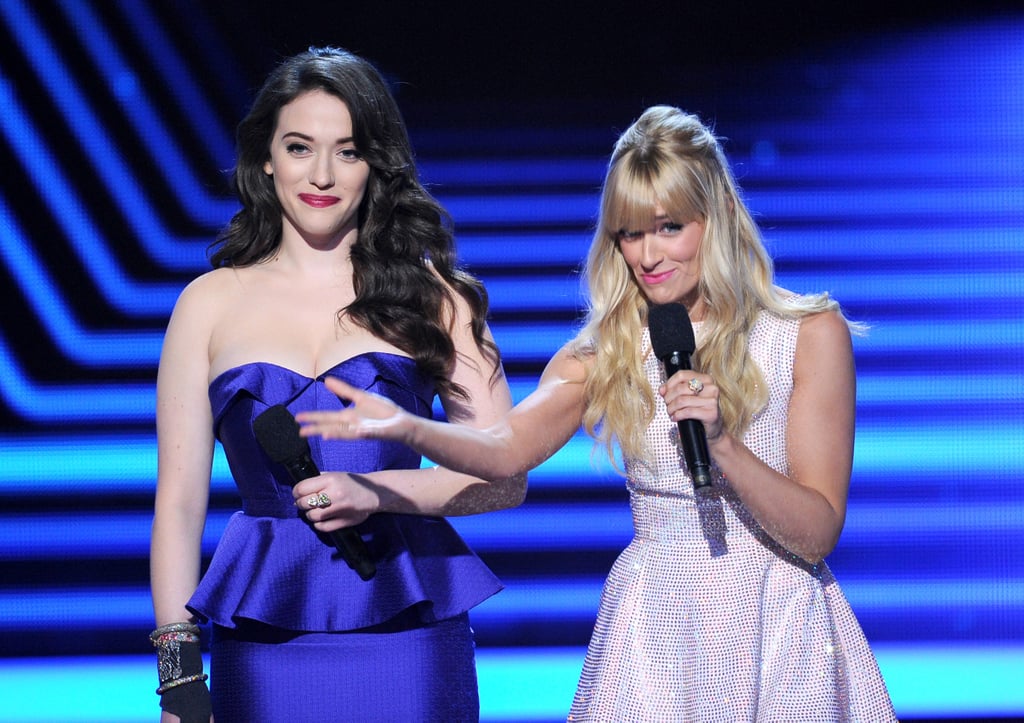 Kat rocked a violet peplum Oliver Tolentino Couture dress while cracking jokes with Beth on stage.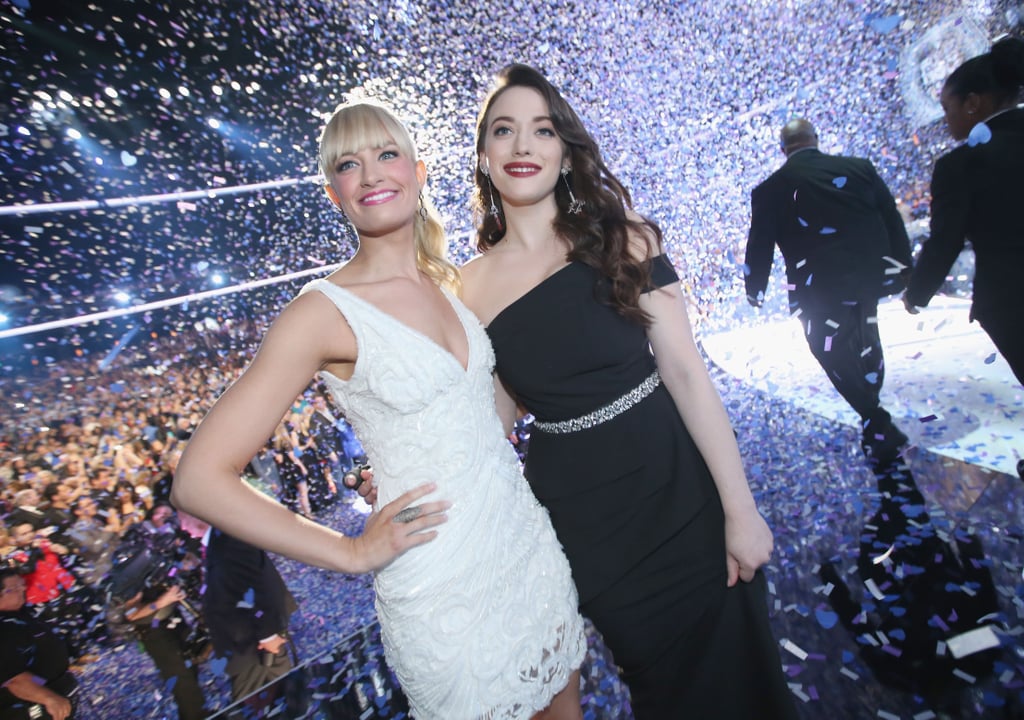 Beth and Kat beamed as the confetti rained over the stage and audience.
Kat showed off the pocket on her dress.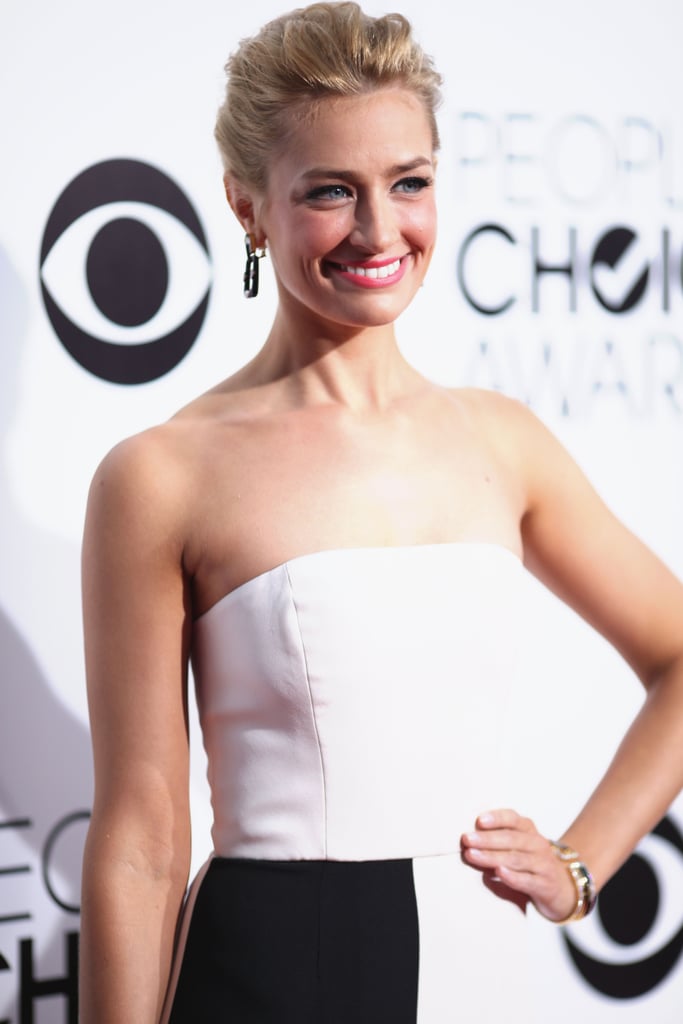 Beth struck a pose.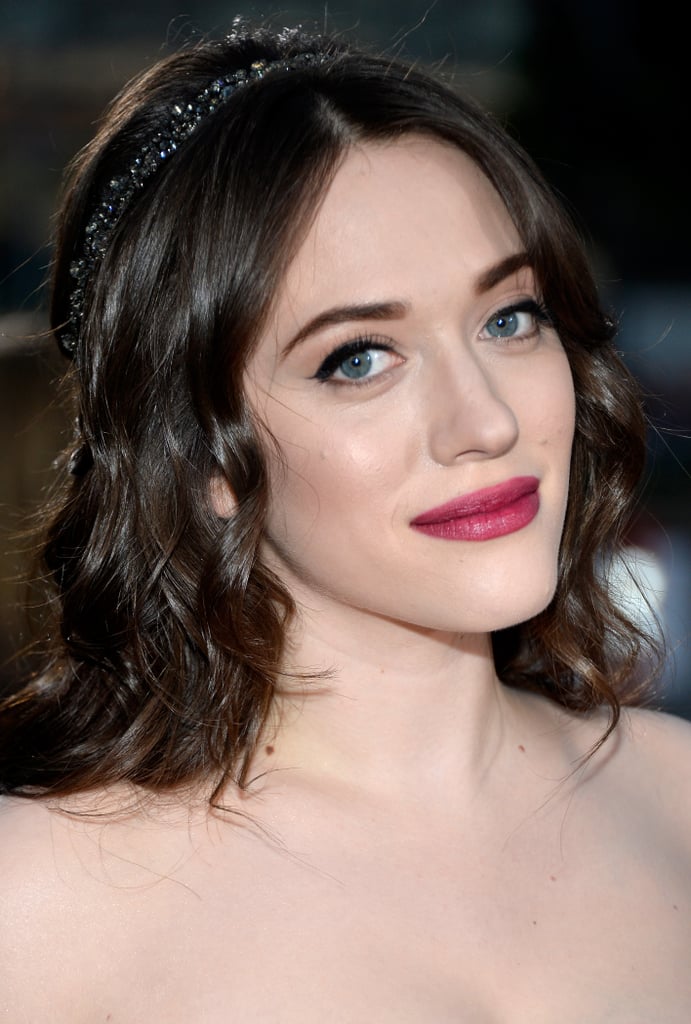 Kat's makeup was flawless.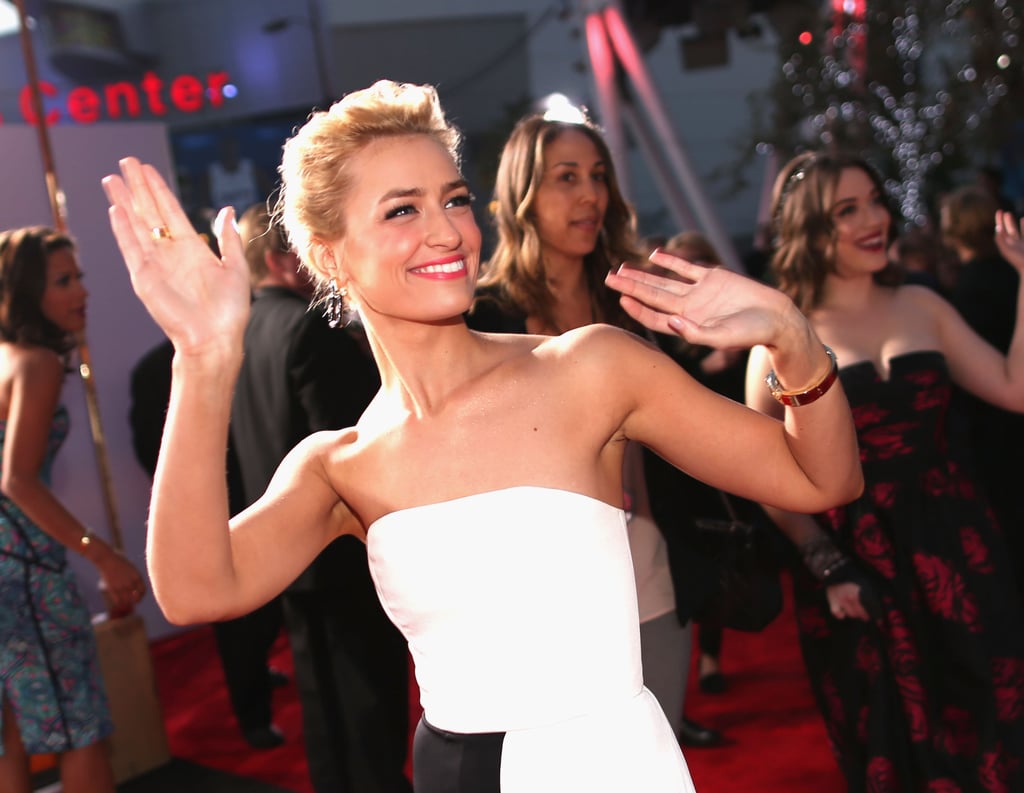 Beth waved to the crowd.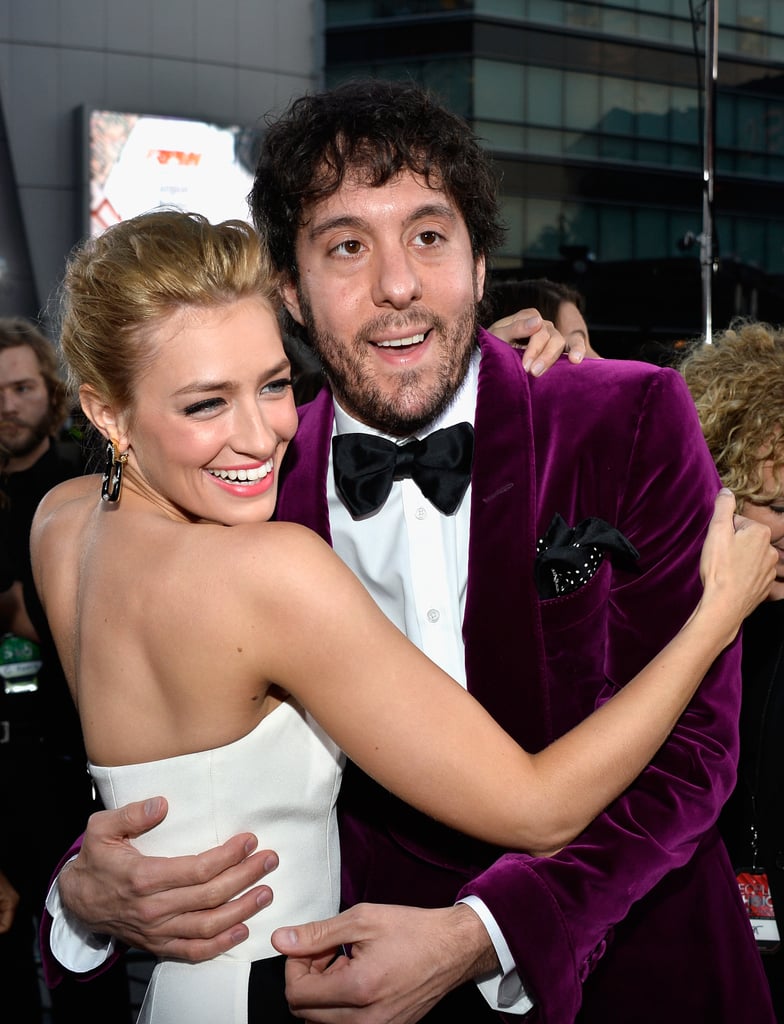 Beth hugged her costar Jonathan Kite.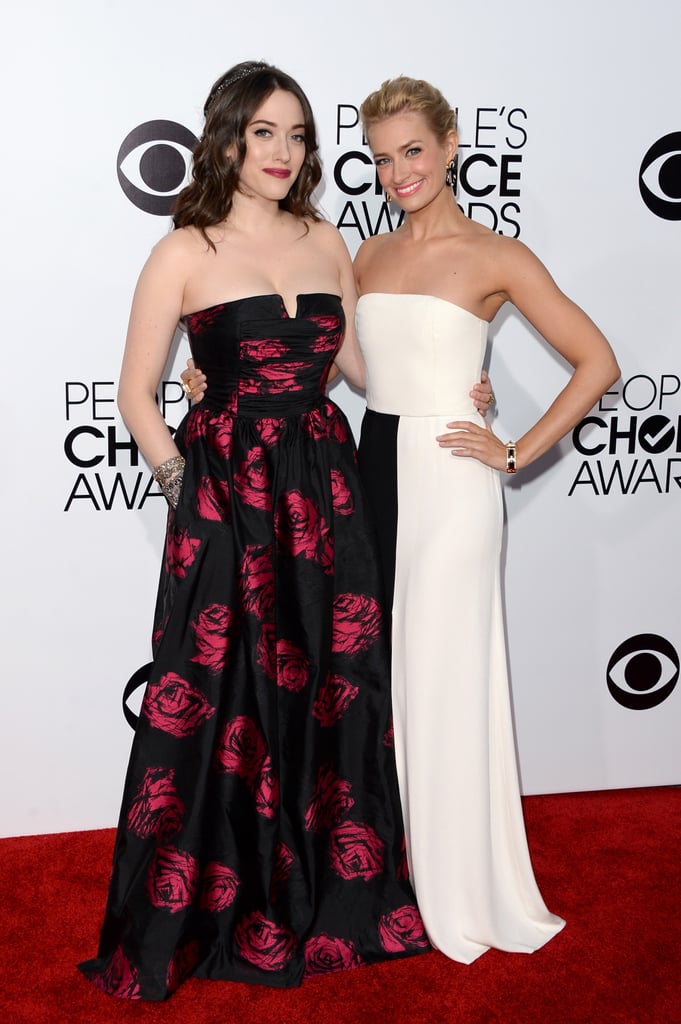 Kat and Beth both went strapless.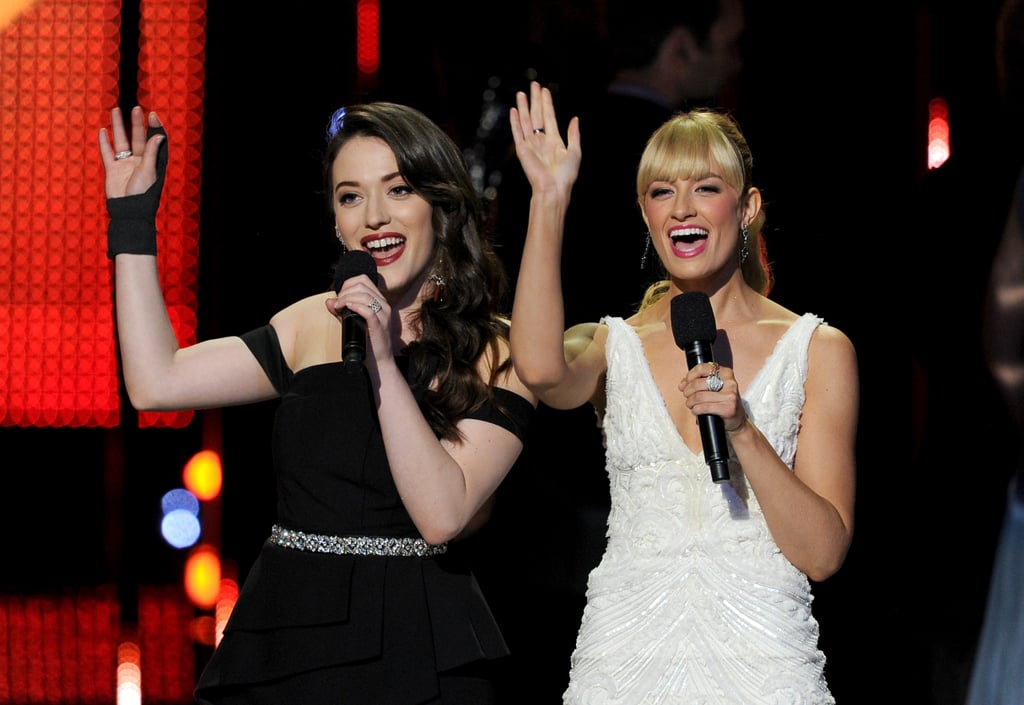 Kat and Beth showed a united front throughout the show.