Kate Hudson [1] celebrated the latest designs from her Chrome Heart collection [2] in LA on Thursday night. She and her best friend/collaborator Laurie Lynn Stark showed off their jewelry and sunglasses collection, KH + CH, while surrounded by famous friends. Stars from Fergie [3] to Steven Tyler showed up to admire Kate and Laurie's designs — and exchanged plenty of hugs along the way. Though Kate's fiancé, Matthew Bellamy, wasn't by her side, they recently quashed breakup rumors with plenty of PDA last month [4], but she has also been spending a lot of time on the beach solo [5].
Chrome Hearts isn't Kate's only fashion venture, though. She also has her Fabletics athletic gear [6] line, which just released its Spring collection. Don't worry — Kate isn't leaving the acting world behind anytime soon. Her next movie, Wish I Was Here [7], will hit theaters in LA and NYC on July 18.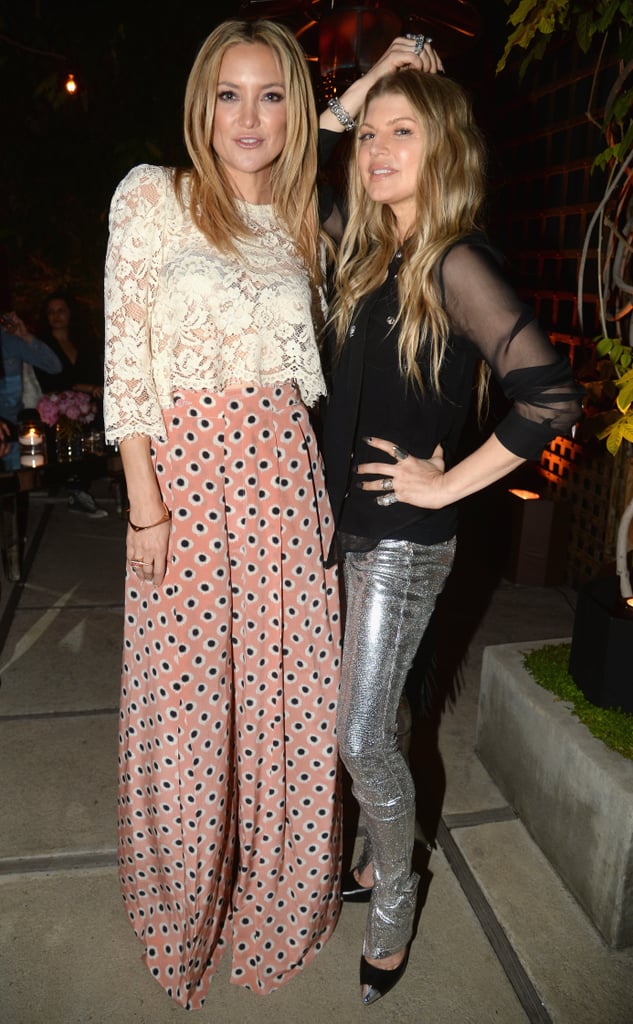 Kate and Fergie [8] posed perfectly.
Kate and her longtime friend and collaborator Laurie Lynn Stark showed off their rings.
Kate hung out with Samantha Ronson.
Kate had a moment with Steven Tyler and Laurie.
Kate posed with Richard Stark and Chrome Hearts owner and designer Linda Ramone.
Kate and Laurie hugged.