It's been quite the month for Kate Middleton, who made more than a few friends Down Under during the royal tour [1] in Australia and New Zealand. The three-week trip brought its fair share of memorable moments for Kate, Prince William, and Prince George, and the little prince easily won us over with all his adorable appearances [2]. Back in the US, President Barack Obama and First Lady Michelle Obama cracked themselves up during the annual White House Easter Egg Roll, where both of them showed off their silly sides while reading to kids. See all that and more with the week's best pictures from across the globe!
Photobomb Bunny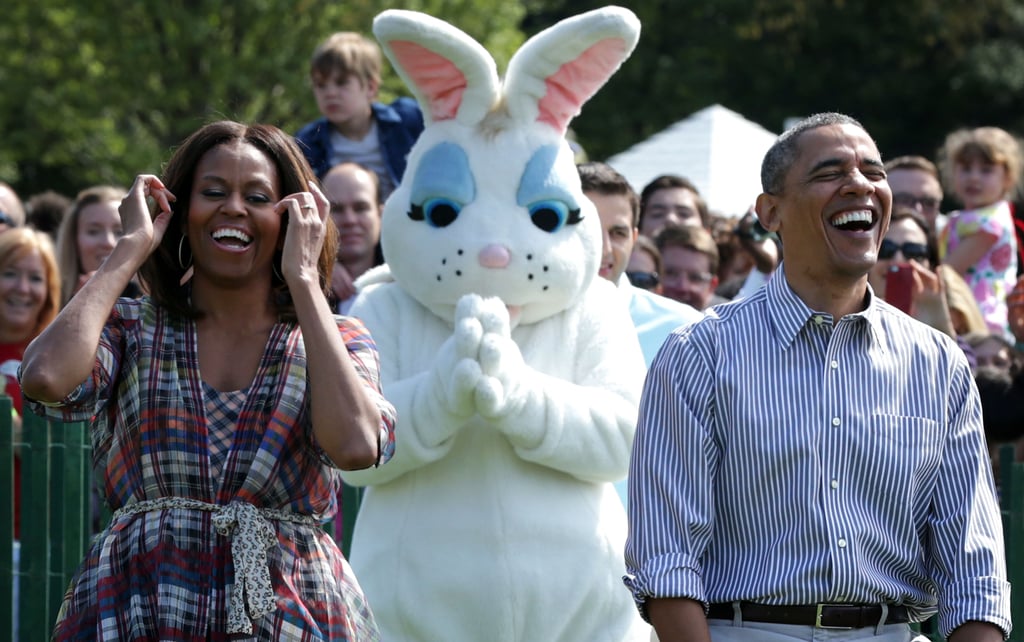 Barack and Michelle Obama cracked up during the White House Easter Egg Roll [3], where the Easter bunny joined them for story time, sports, and the annual egg roll for kids.
Sandy Sports
In Rio de Janeiro, Brazil, a group of people played a spinoff of soccer called altinha.
Wiggly Goodbye
Prince George, king of the wiggles [4], got a little distracted while the royals boarded their flight home from Canberra, Australia.
Welcome Home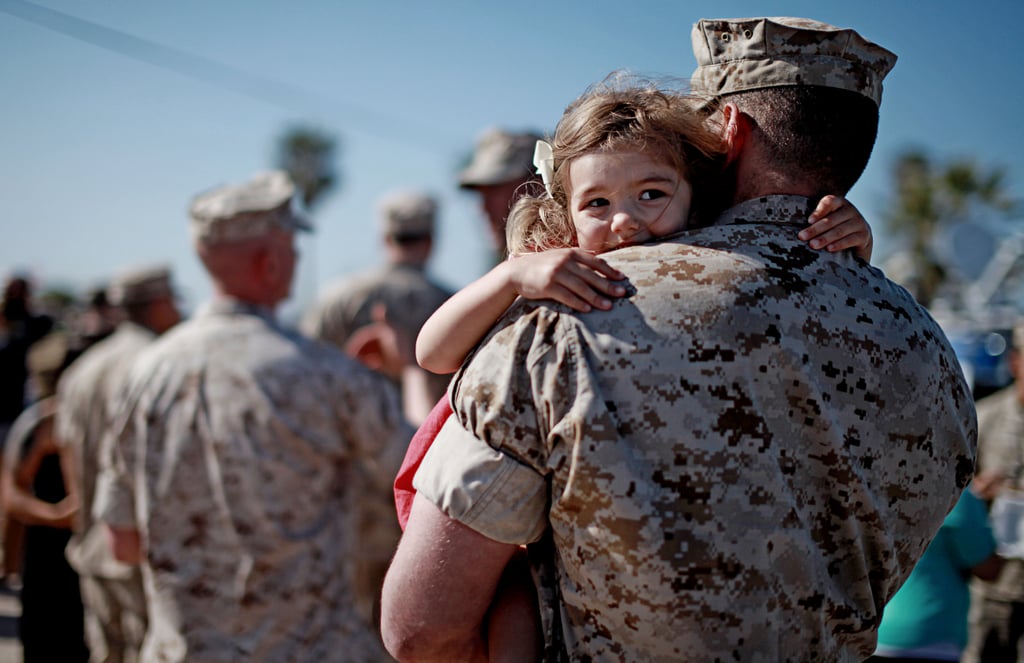 A little girl hugged her father when the 13th Marine Expeditionary Unit returned to Camp Pendleton, CA, after an eight-month deployment.
Victory Yell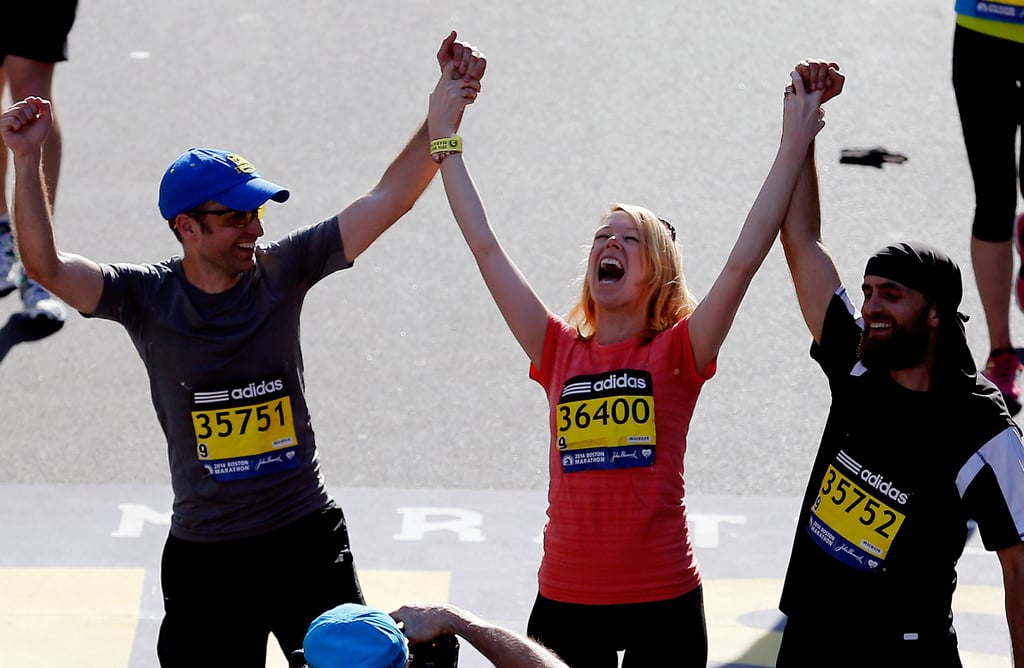 Boston Marathon bombing survivor Adrianne Haslet-Davis celebrated after completing the 2014 Boston Marathon [5].
Funky Fashion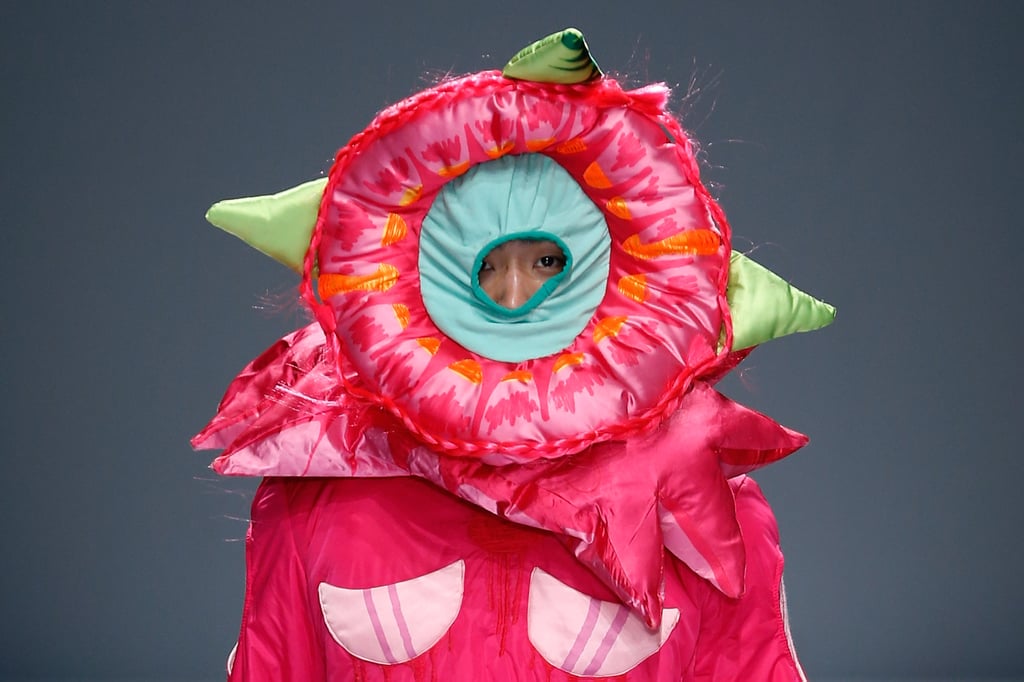 A model sported a unique style for the China Academy of Art School of Design's graduates show in Beijing.
Break Time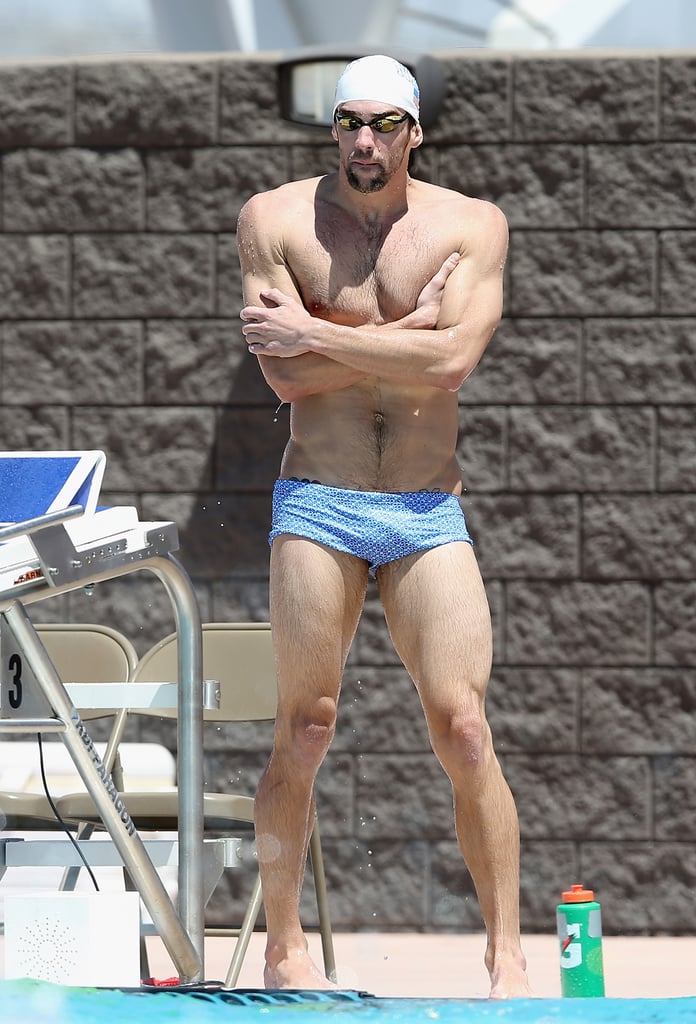 Michael Phelps [6] rested during his practice at the Skyline Aquatic Center in Mesa, AZ.
Waiting Game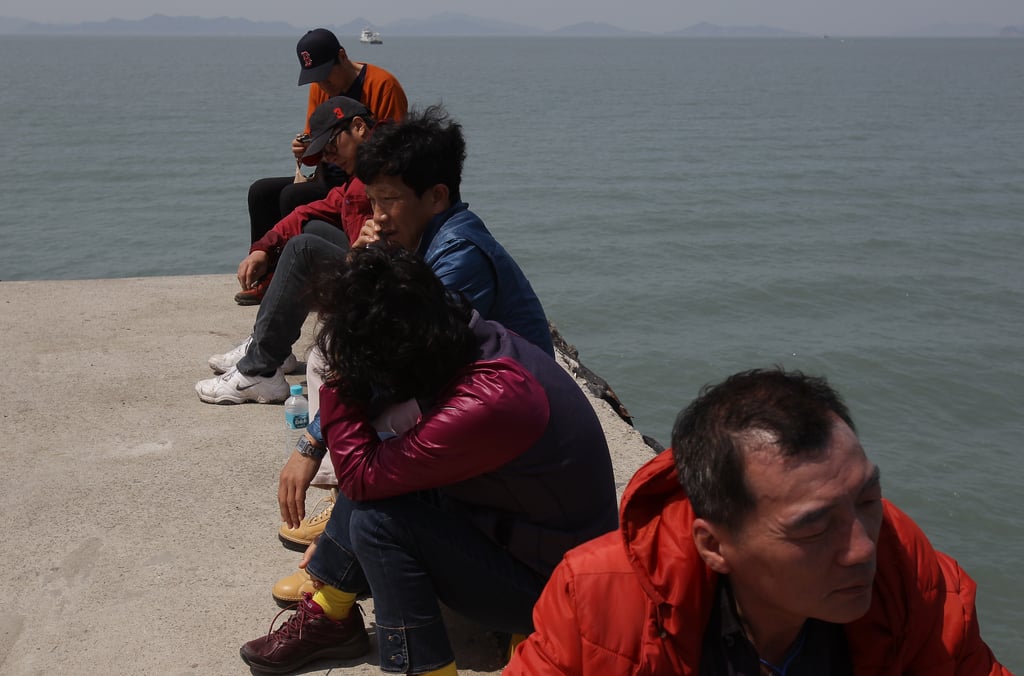 The friends and family members of passengers from the sunken South Korean ferry [7] awaited news at the Jindo port in Jindo-gun, South Korea.
Thumbs-Up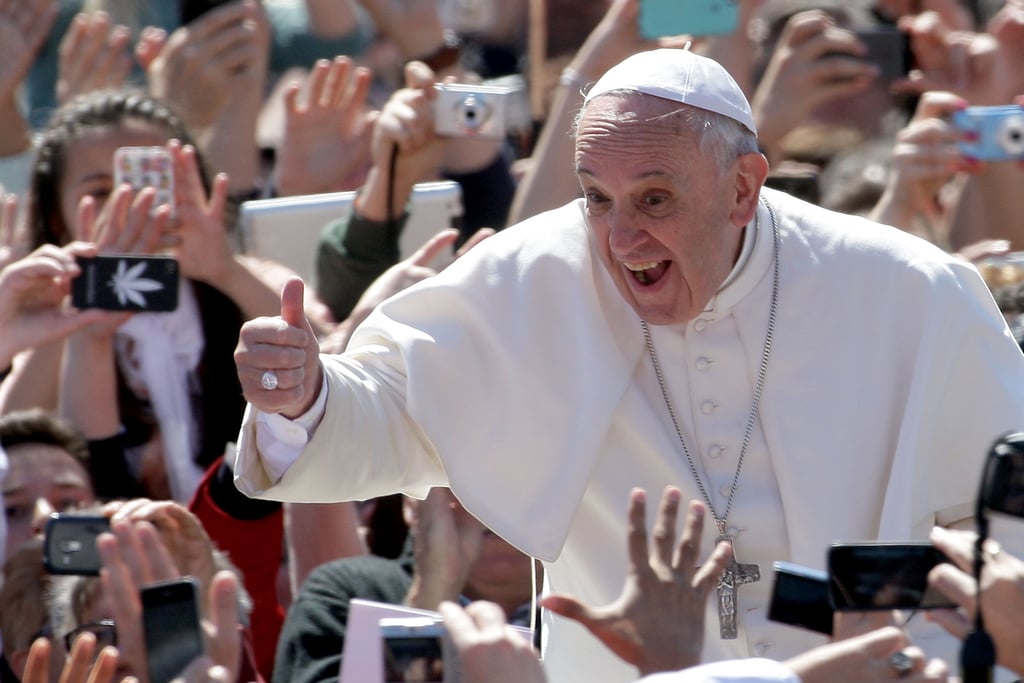 Pope Francis greeted visitors during Easter Mass in St. Peter's Square in Vatican City.
In Prague, the Czech Republic, a young boy sat quietly in a symbolic cemetery for those lost in Ukraine's protests.
Spidey Superfans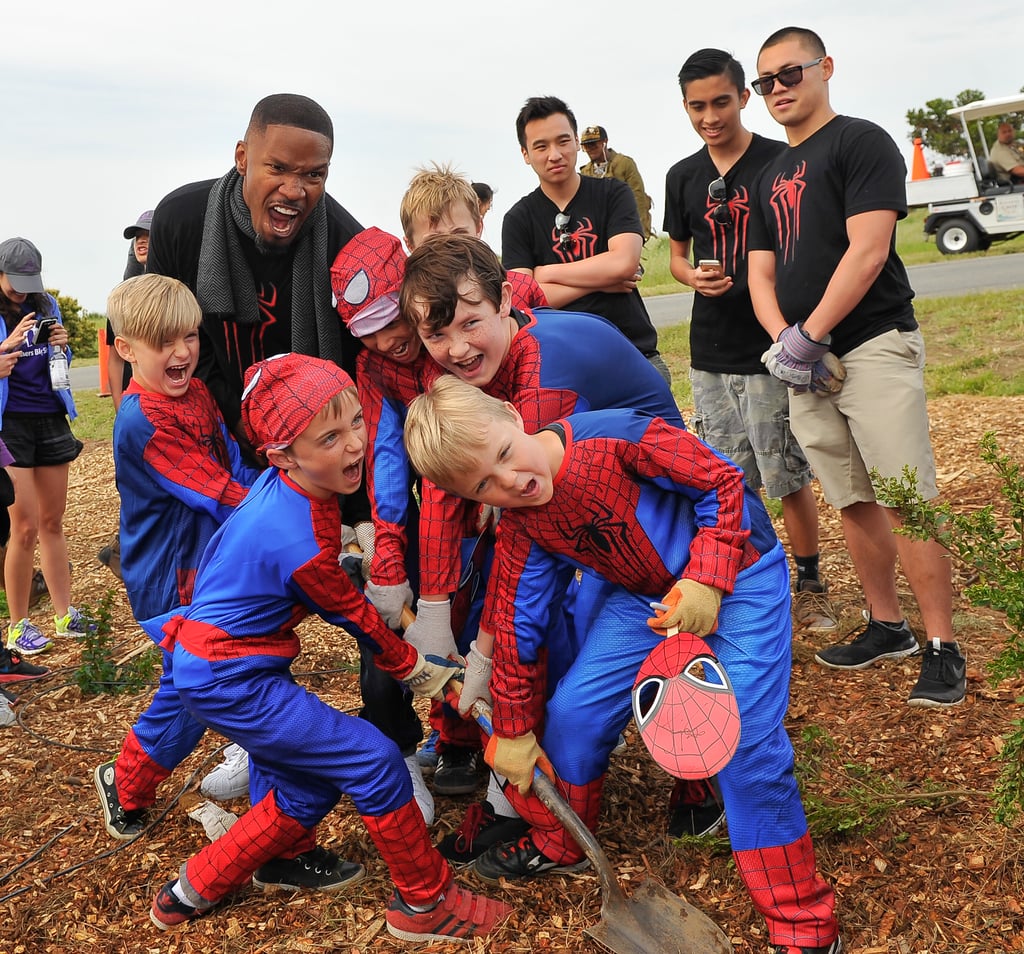 After the Amazing Spider-Man 2 cast stopped by POPSUGAR [8]'s San Francisco office, Jamie Foxx [9] visited Mountain View, CA, to volunteer for a restoration project alongside young superhero fans.
Jumping For Joy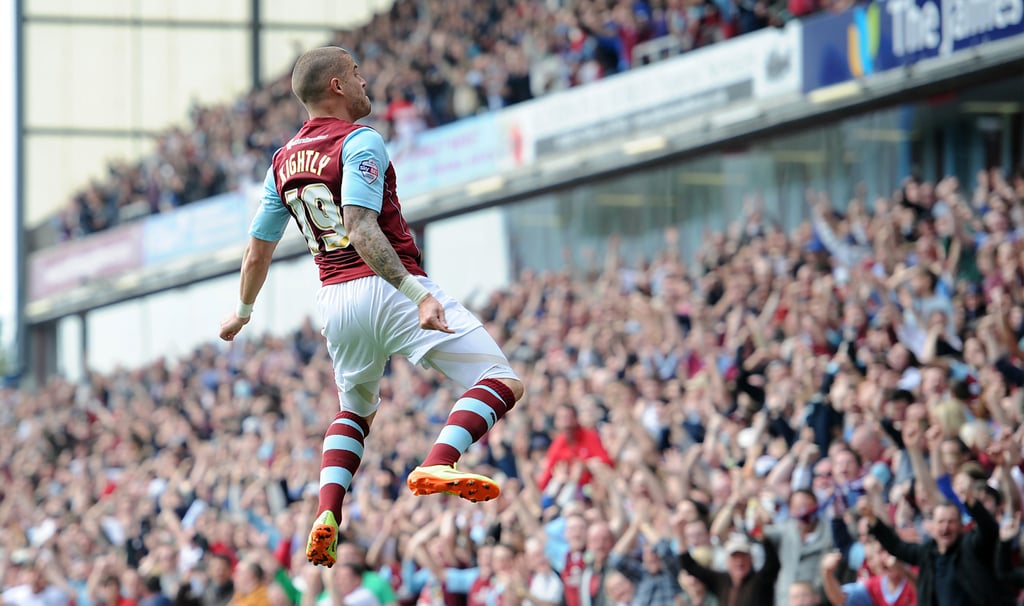 Michael Kightly of Burnley celebrated after scoring a goal during the Sky Bet Championship match against Wigan Athletic in Burnley, England.
Big Hugs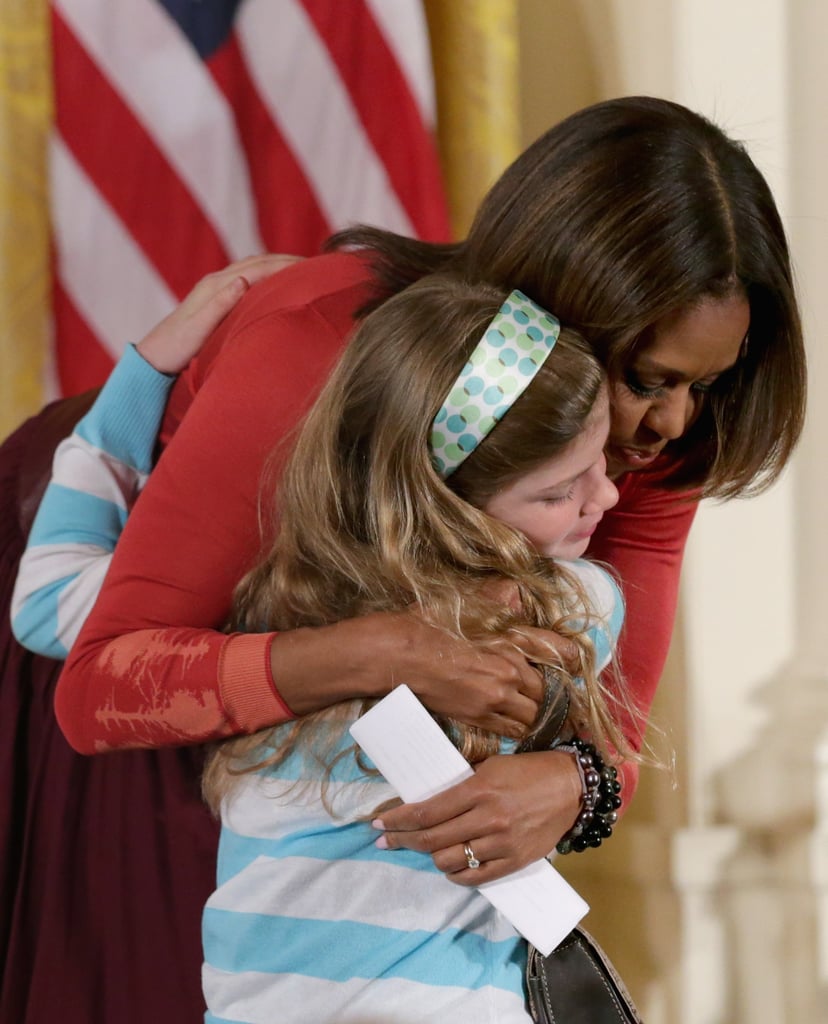 Charlotte Bell hugged Michelle Obama after the 10-year-old gave her unemployed dad's résumé to the first lady [10].
Theatrical Sport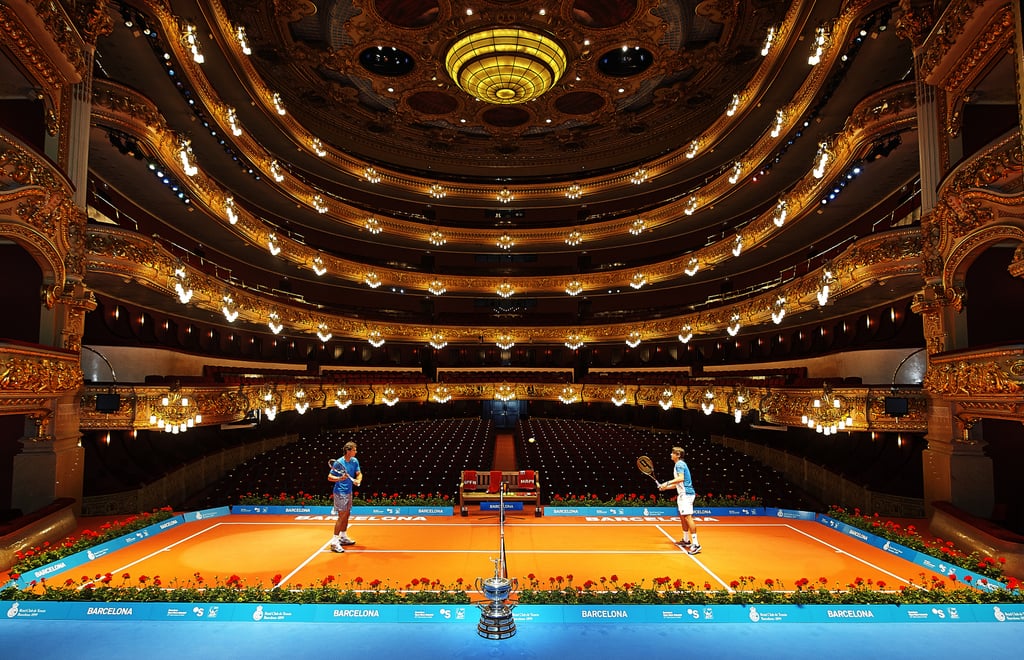 Rafael Nadal and David Ferrer of Spain played a tennis match inside the Gran Teatre del Liceu in Barcelona, Spain.
Rose Pose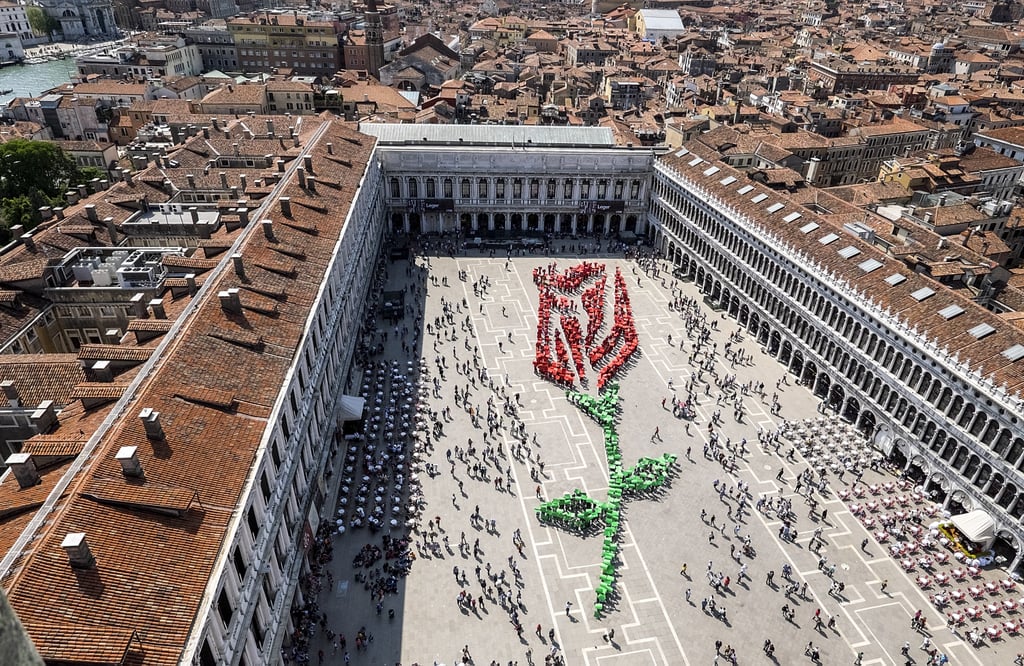 In Venice, Italy, a thousand people gathered in St. Mark's Square to form a giant rose in honor of the rosebud festival.
Sea of Cell Phones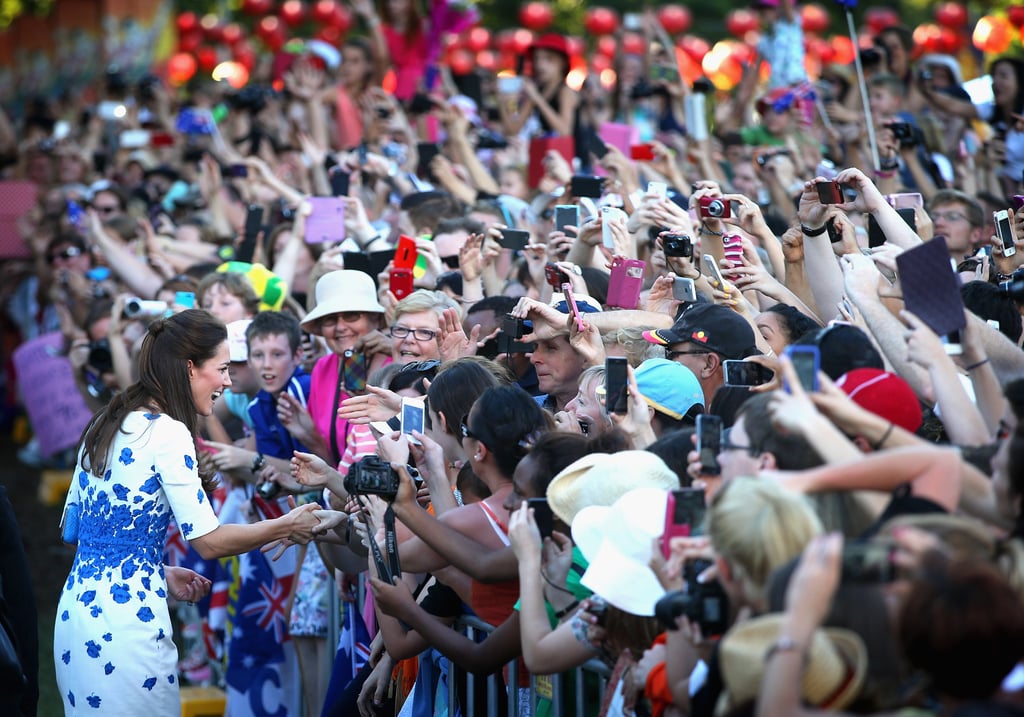 A huge crowd gathered in Brisbane, Australia, for the chance to see Kate Middleton during the royal tour.