What are those two talking about? Wouldn't you like to know! Will and Kate's tour down under [1] has provided heaps of perfect pictures, but we want more. Luckily, Aussies and Kiwis on the ground are reporting back about what they've overheard during the royal appearances. It appears the two are quite the jokesters.
Kate Made Fun of William's Hair — or Lack Thereof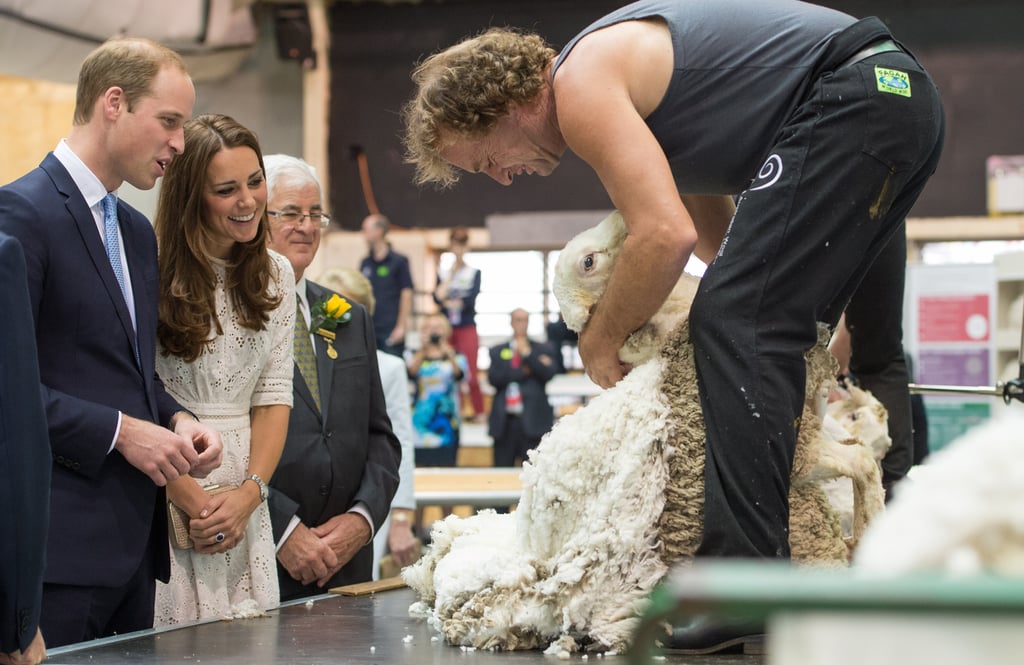 During a sheep-shearing demonstration in Sydney, Kate was presented a tuft of alpaca wool. The man who offered it reported that Kate teased William by saying [2], "You need it more than me." Kate then pointed to William's head as he laughed.
William Was Not Happy About Losing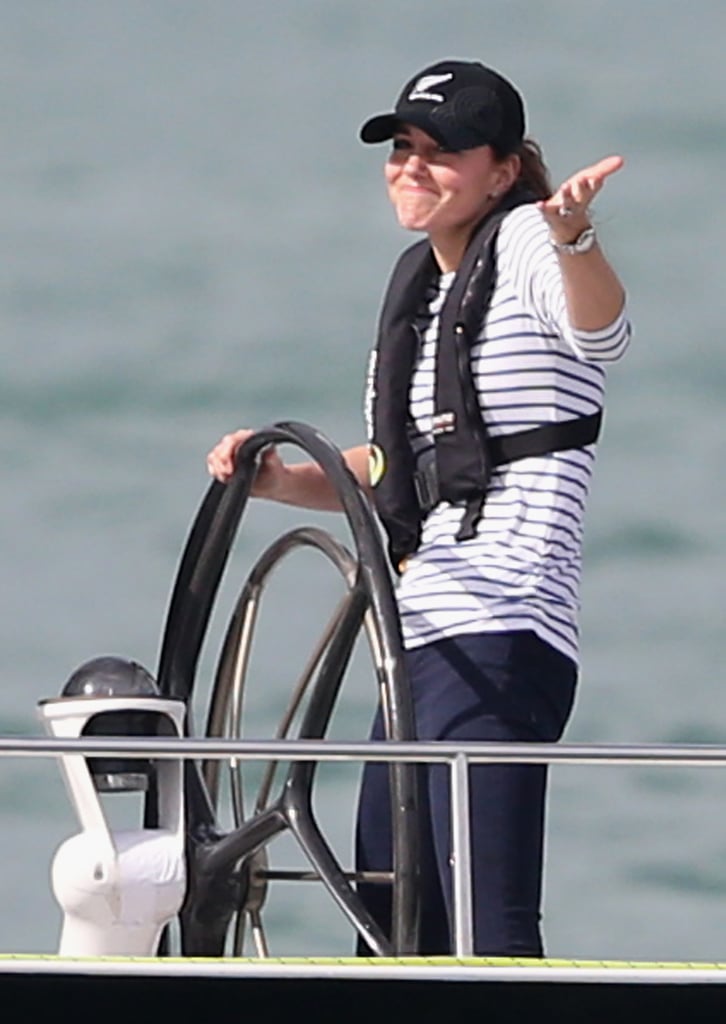 When Will and Kate boarded their own boats for a friendly race [3] in Auckland, New Zealand, accomplished sailor Kate won! William wasn't so thrilled. According to the professionals on Will's team [4]: "When Kate won both of the races, he just said, 'At least she'll be happy.'" And when he was told that yes, she was indeed happy, he joked: "I bet she is! Selfless husband! I wanted a quiet night."
William Dropped a Baby Hint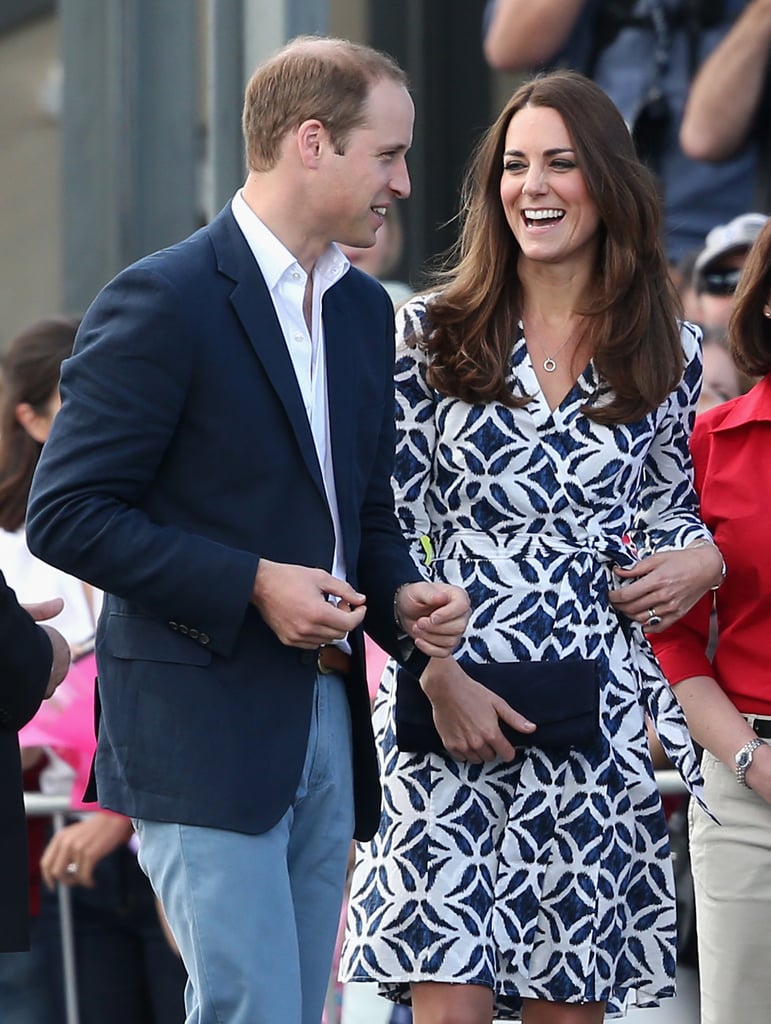 In Cambridge, New Zealand, William told a woman who made a shawl for George that she "might have to make another one soon." That set off baby-number-two rumors that Kate coyly squashed when she drank a nice glass of pinot noir [5]. Perhaps the baby comment was a way to tease Kate after she beat him in the boat race.
Kate Reminds William of Fruit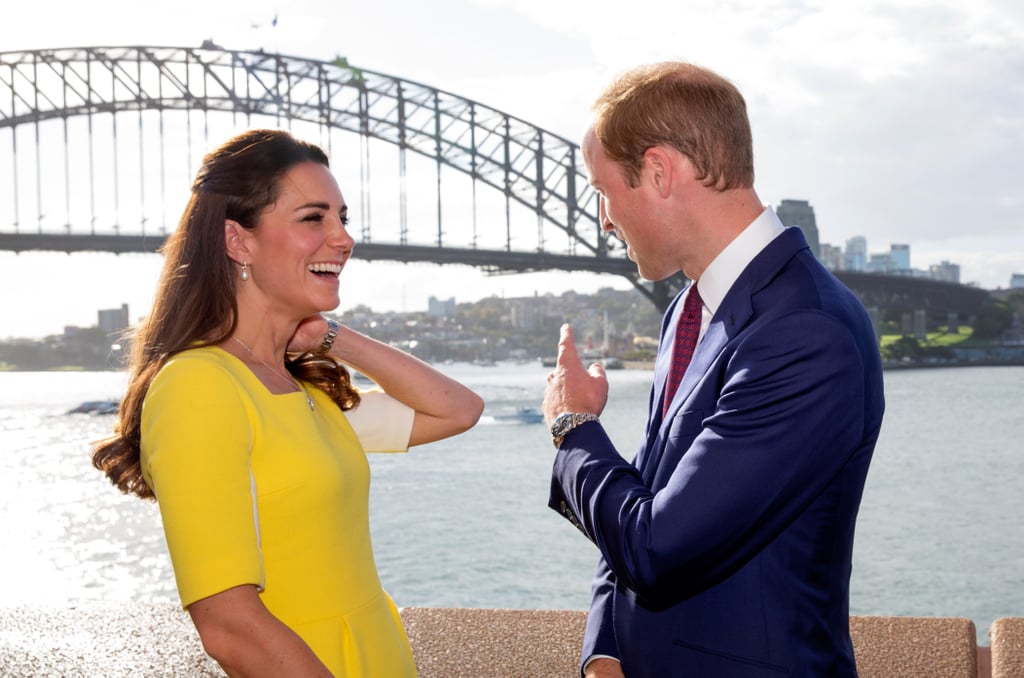 "William said I look like a banana!" Kate told an Australian woman [6] when she debuted her bright yellow dress. A sexy banana we presume.
He Also Had Thoughts About Her Green Coat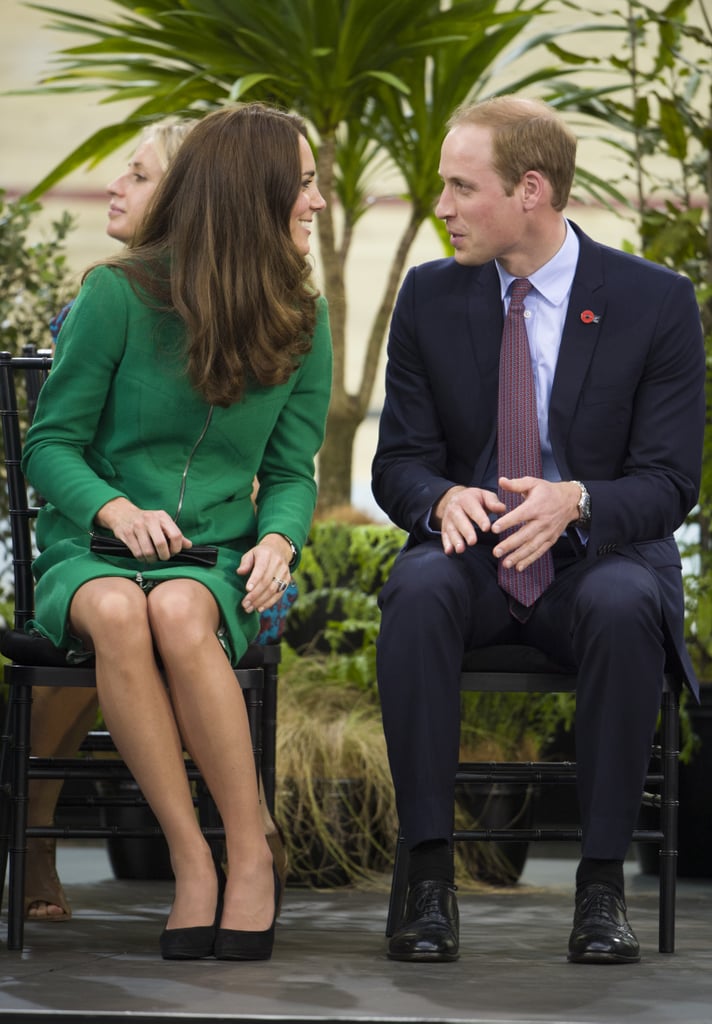 A royal watcher in New Zealand recounted a conversation [7]: "I complimented Kate on her green dress. She said she liked it, but Prince William thought it was a bit bright." Whatever, Wills!
Kate Was Distracted By Swarms of Flies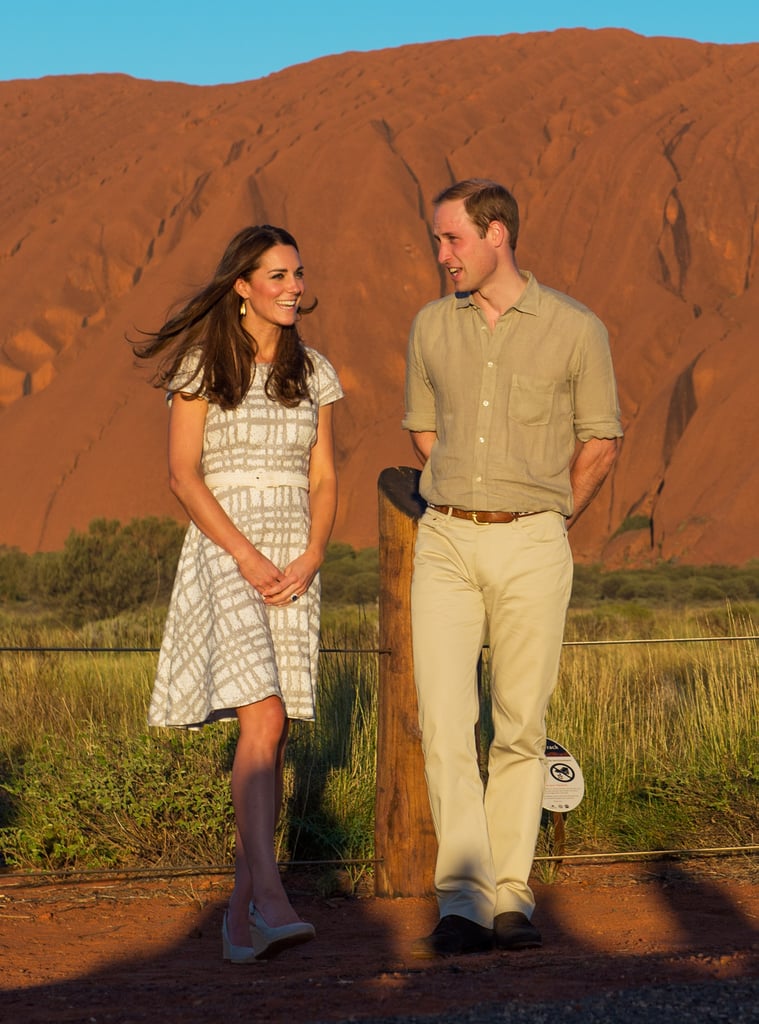 While Prince William and Kate Middleton were posing at sunset in Ayers Rock, Australia, William joked [8], "So, what shall we talk about?" Meanwhile, Kate was trying not to think about all the flies surrounding them. A schoolgirl commented, "You were both like magic when the photos were being taken. I was like, 'How are they not swatting flies away?' Kate laughed, saying, "I know. It was difficult. They were all coming for us."