Despite Queen Elizabeth II's royal household being low on cash [1], Kate Middleton will be upping the glam factor on her upcoming trip to Australia with Prince William and Prince George. In recent days, there have been moves to tighten up the Duke and Duchess of Cambridge's image, with Prince Charles taking over press duties [2] for Prince William and Kate and shutting down their separate office. Now there are reports that Kate is getting a "regal makeover," [3] supported by the queen. Find out what we can expect when she travels down under in April.
More Family Jewels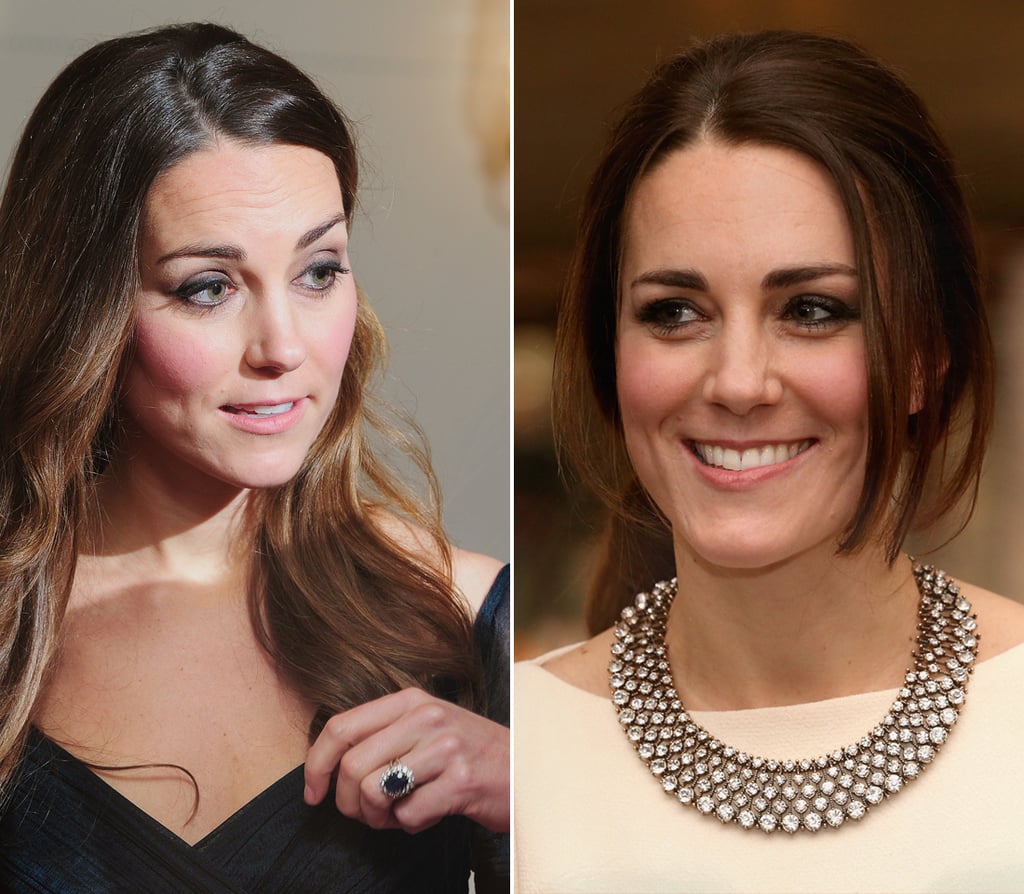 For her trip to Australia, Kate will be packing more royal heirlooms, like her sapphire engagement ring, which was once worn by Princess Diana, and fewer Zara pieces, like the $35 necklace she wore [4] to the London premiere of the Nelson Mandela biopic. As part of her royal makeover, Kate will be sporting tiaras once worn by the queen and the queen mother.
She gave us a taste of that in December 2013, when she wore the gorgeous Lotus Flower Tiara [5]. The tiara was made for the queen mother from a diamond and pearl necklace she was given as a wedding [6] present by her husband, King George VI. In 1959, the queen mother gave the tiara to her younger daughter, Princess Margaret, who once lived in the Kensington Palace apartment Will and Kate occupy today with Prince George. It was the first time we saw Kate out and about wearing a tiara since her royal wedding day in 2011. That one, a 1936 Cartier "halo," was her "something borrowed" from the queen. Get ready for more sparkly headwear.
Longer Hemlines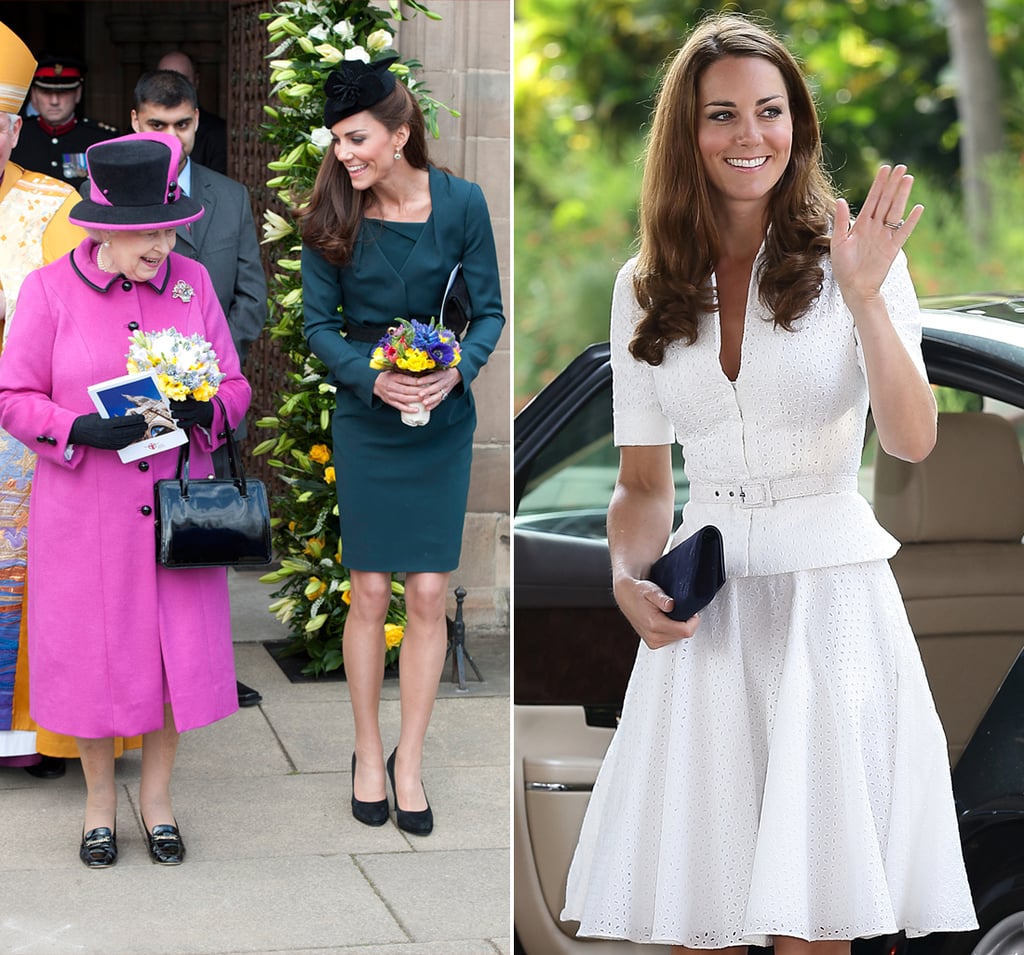 The queen is loaning her personal dresser, Angela Kelly, to Kate as she preps for the trip — which will likely require four outfit changes a day. We're not sure how many Prince George will require. If Queen Elizabeth II's wardrobe is any hint, we can expect conservative ensembles and more bespoke and couture pieces vs. off-the-rack options from High Street. Specifically, short hemlines and younger-looking clothing will be banished.
No More Wardrobe Malfunctions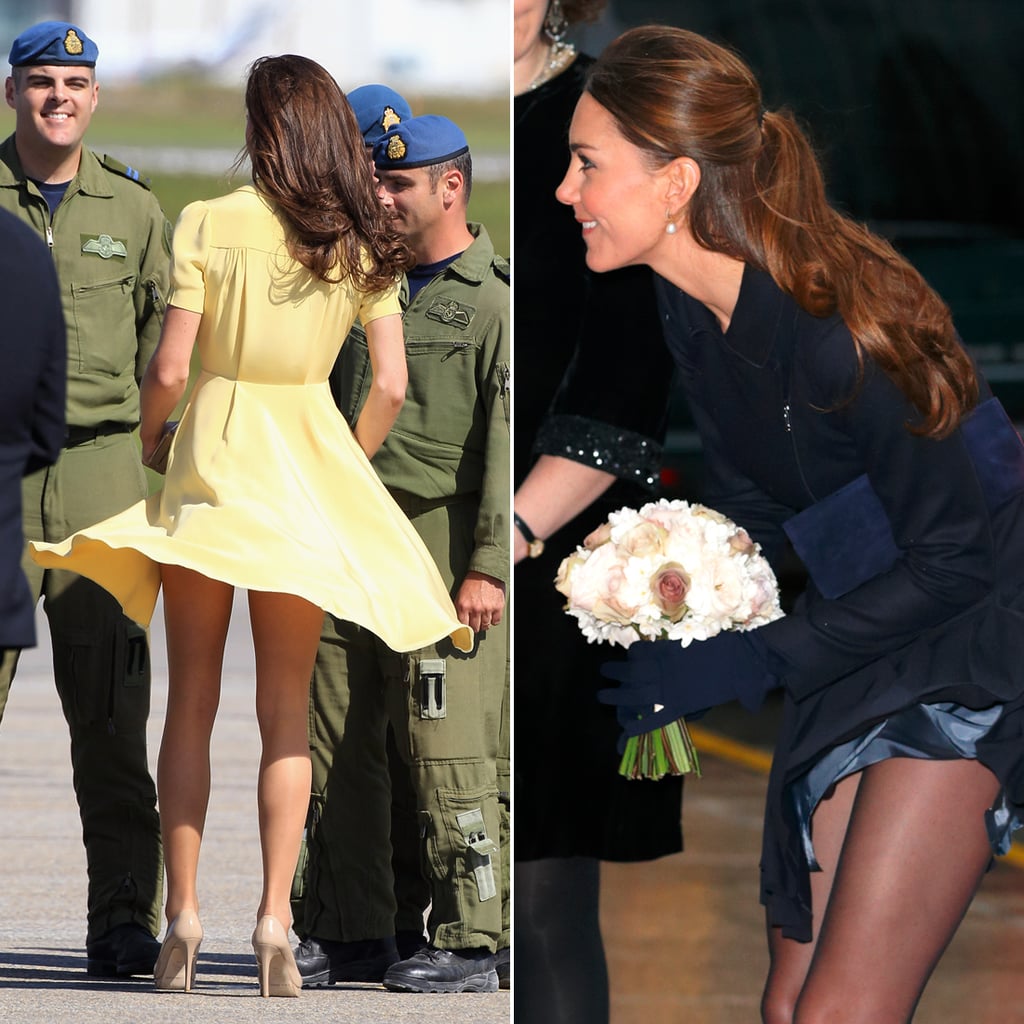 The royal makeover is also meant to avoid any rogue skirt moments. Famously, the queen has weights inserted into her hemlines. We're thinking Kate might opt for a similar trick as part of her more grown-up look.
Bottom Line: More Princessy!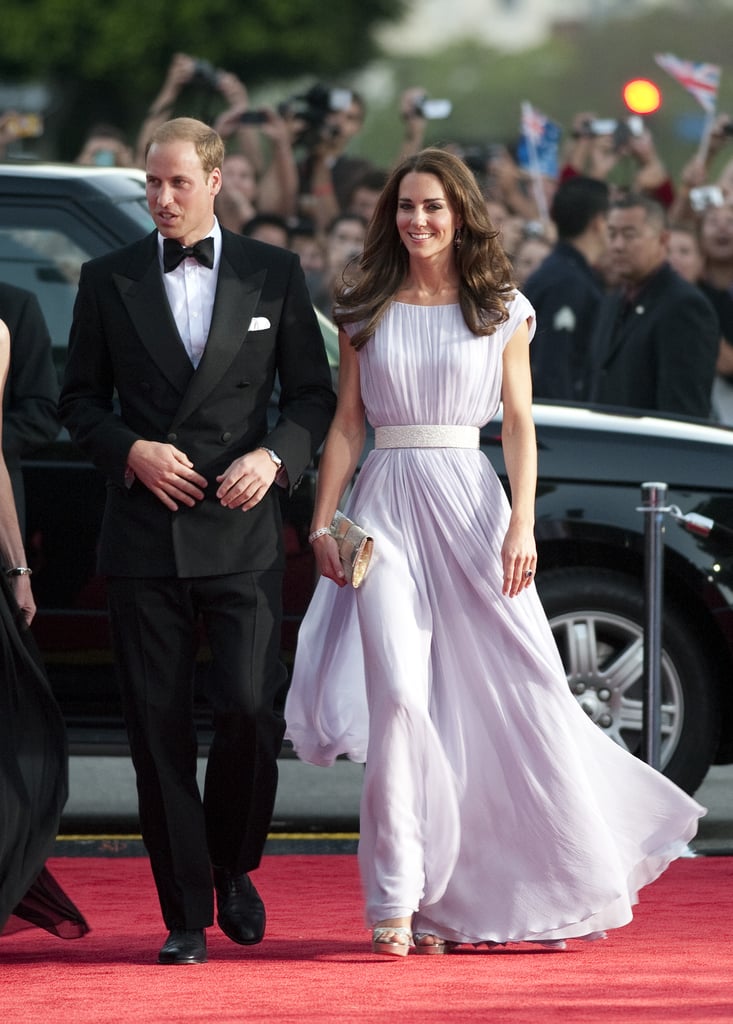 All signs point to Kate embracing her princess title [7]. After all, as the wife of a prince, she got the title princess upon marriage. Her hairdresser was trained recently on how to attach a tiara, she is packing jewels like the queen's "wattle" brooch, and putting more thought into her shoes, clutches, and other accessories. The Australia tour clearly is set to be her debut as the regal mother of England's future king.