Kendall Jenner, 18, has gone from growing up on low-brow reality TV to walking the runway for the biggest names in high fashion. We're talking a hat trick of Marc Jacobs, Givenchy, and Chanel this season. The half-sister of Kourtney, Kim, and Khloé Kardashian has been crowned Fashion's newest It girl [1], mingling with Vogue's Anna Wintour in the front row at London Fashion week and instagraming backstage photos with supermodels. She's managed to get a job outside of the family business of reality TV. Let's examine her path to a different type of fame.
She Smartly Leveraged Her Connections
Kendall might seem like an unexpected high-fashion model, but she's not the only one with a famous last name. Think of today's top models. You have Cara Delevingne and Georgia May Jagger, who also come from high-profile families. With the help of her mom, an army of publicists, and maybe even Kanye West, Kendall has carefully leveraged the Kardashian connections to get work, without letting it take over her own image. In fact Kendall, who also has a famous father in Olympian Bruce Jenner, was willing to physically transform for the Marc Jacobs show [2], making herself unrecognizable to many fans of her TV show. Katie Grand, editor of Love magazine and the casting director for Marc Jacobs, said [3] thanks to bleached eyebrows and a wig "some of the other models had been coming up to her to tell her Kendall Jenner was in the show."
Of course, fans of Keeping Up With the Kardashians might remember it wasn't always this way. In the 2011 episode "Kim Becomes a Stage Mom," Kendall appears to resent her sister for making her attend a runway class. She told the camera confessional: "Kim originally wanted to do runway but ended up being too short for it, so I think she's taking her fantasy out on me." Today, however, Kendall says she's living her dream.
She Has Something Tangible to Offer
Kendall, with her 7 million-plus Twitter followers and nearly 9 million Instagram followers, can give brands access to a younger, mainstream market. Booking Kendall allows a designer to get Kardashian hype and attention without actually hiring a Kardashian and dealing with the baggage that might bring. Perhaps that's why Kendall and her youth-targeted selfie photo shoot ended up on Vogue [4] recently, while Kim got cropped out of a shot with Kanye West at last year's Met Gala. When it comes to Vogue and Kim, it's complicated [5]. Not so much for Kendall.
Kendall is also straight-up qualified to be a model. Even the New York Times [6] is drinking the pseudo-Kardashian Kool-Aid. In June 2013, the paper of record outlined her better qualities:
She is taking her modeling seriously. The plot twist is that unlike other celebrity/aspiring models, Ms. Jenner actually has the raw material. She has big doe eyes, shiny dark hair and full lips. She is 5 feet 10 inches, very slender and very leggy. She has a real shot, even without her family connections.
Her Personal Life Takes a Backseat
Kendall has been linked to One Direction's Harry Styles [7], but the rumors haven't overshadowed her career. It appears the family has been careful about overexposure. On their reality show, Keeping Up With the Kardashians, Kendall typically plays into other storylines, rather than the focus being on her. For now, the strategy is working. Take a further look at her evolution below.
Source: Getty [8]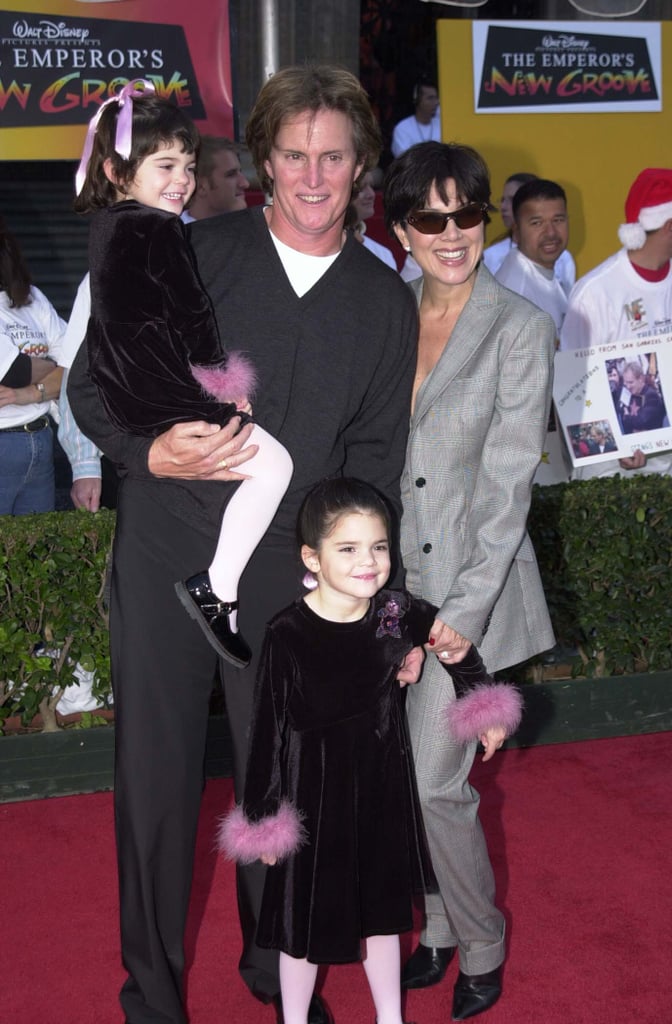 As an adorable 5-year-old, Kendall attended the premiere of The Emperor's New Groove in 2000.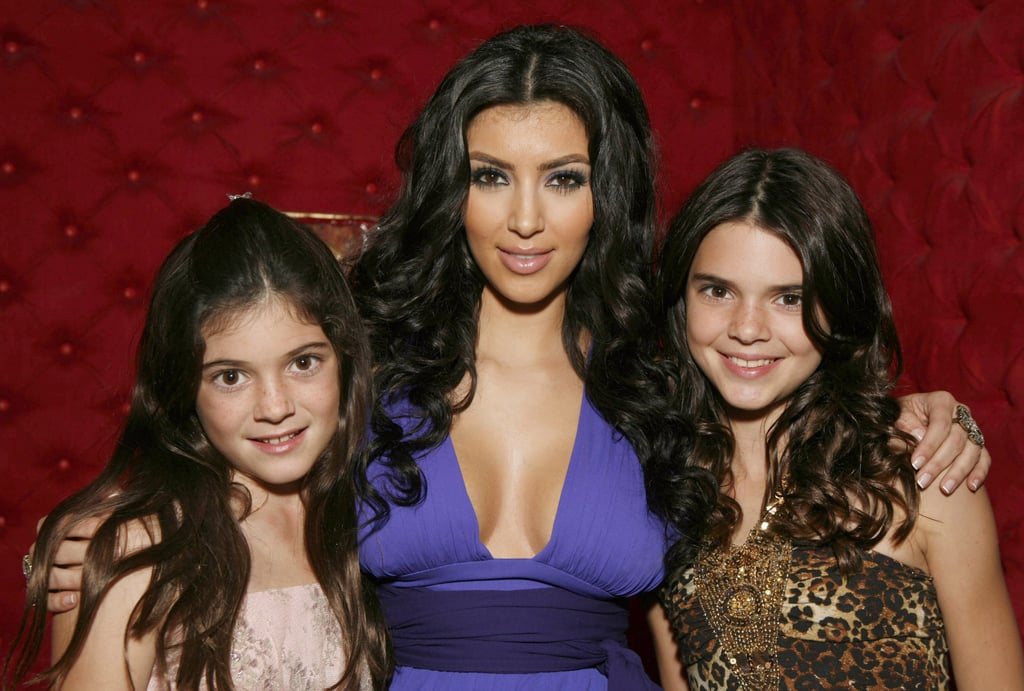 In 2007, Kendall and Kylie joined Kim to do press for Keeping Up With the Kardashians.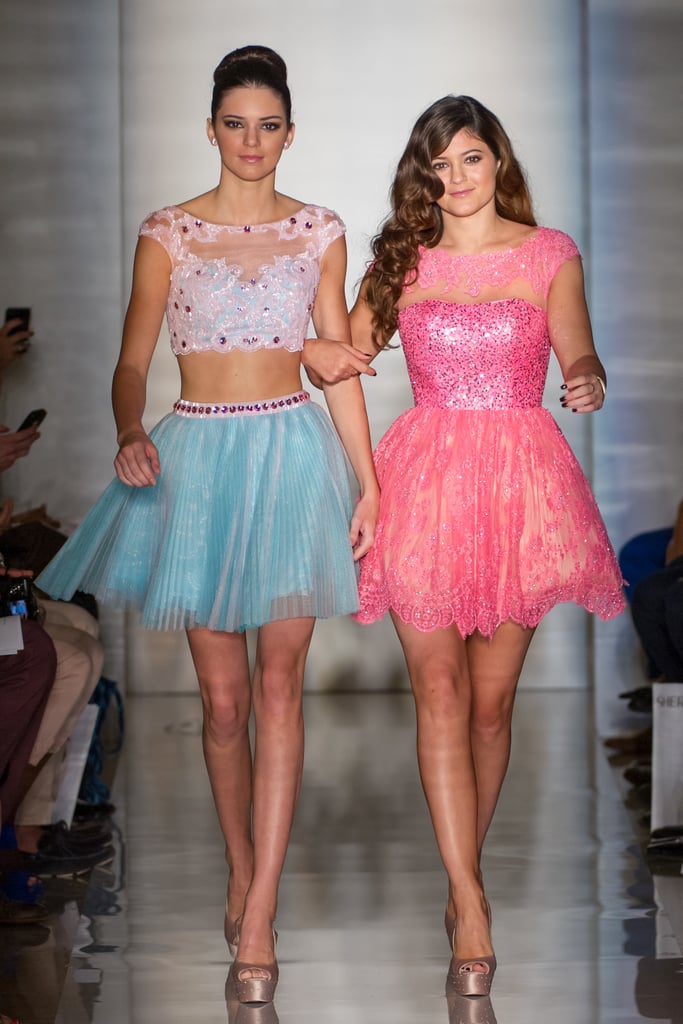 In 2012, Kylie joined Kendall on the runway for the Sherri Hill show at New York Fashion Week.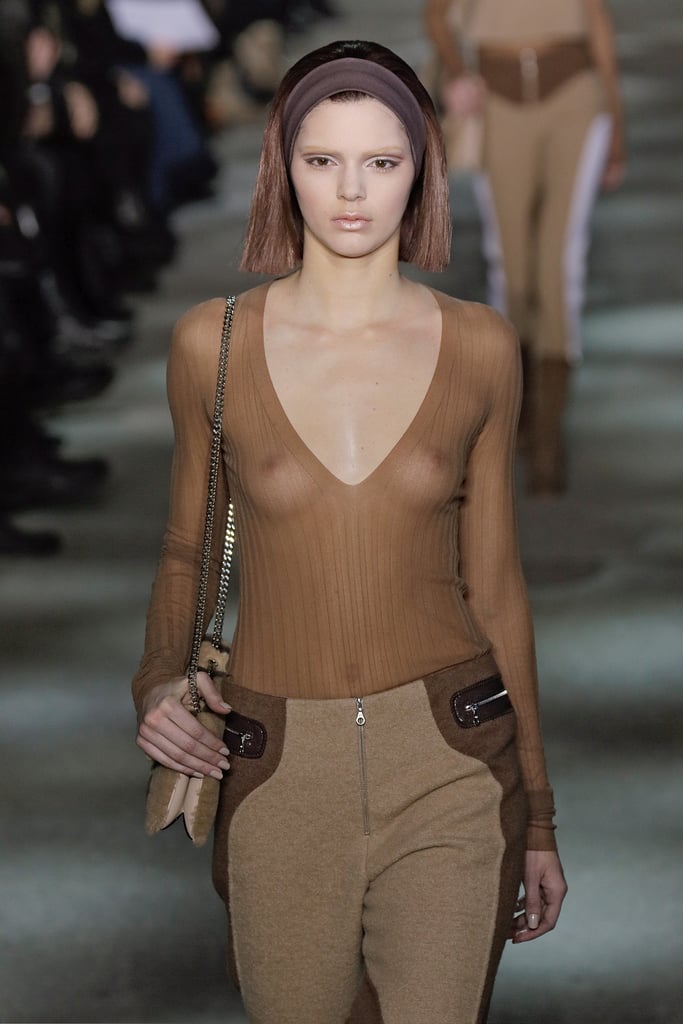 Kendall sported bleached eyebrows and a sheer top at the Marc Jacobs show at New York Fashion Week.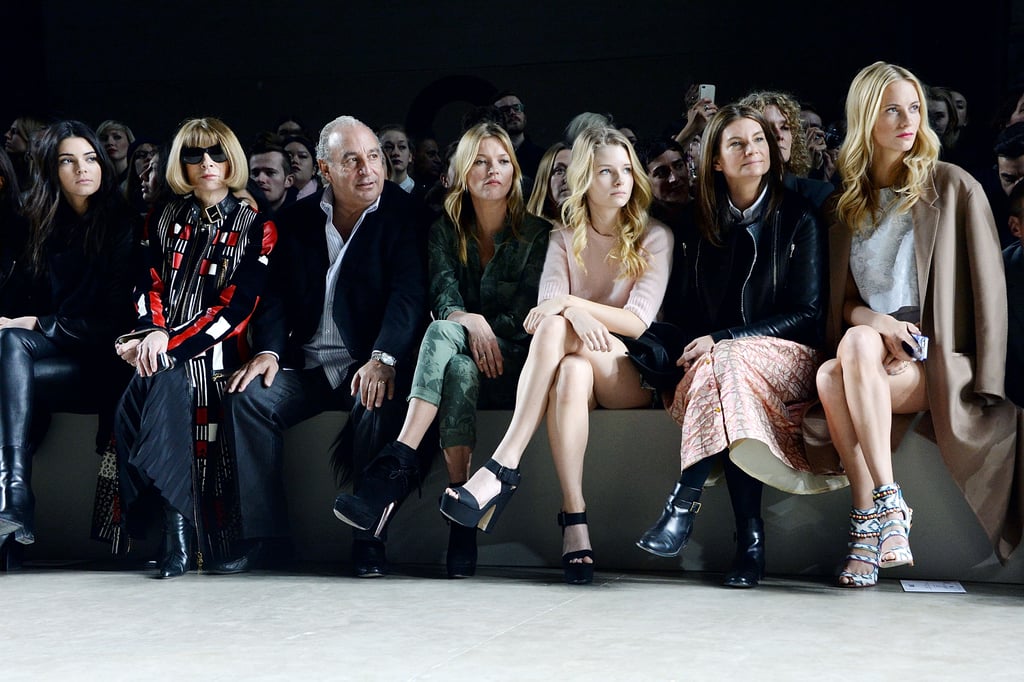 At the Topshop Unique show at London Fashion Week in February 2014, Kendall got front-row placement next to Anna Wintour.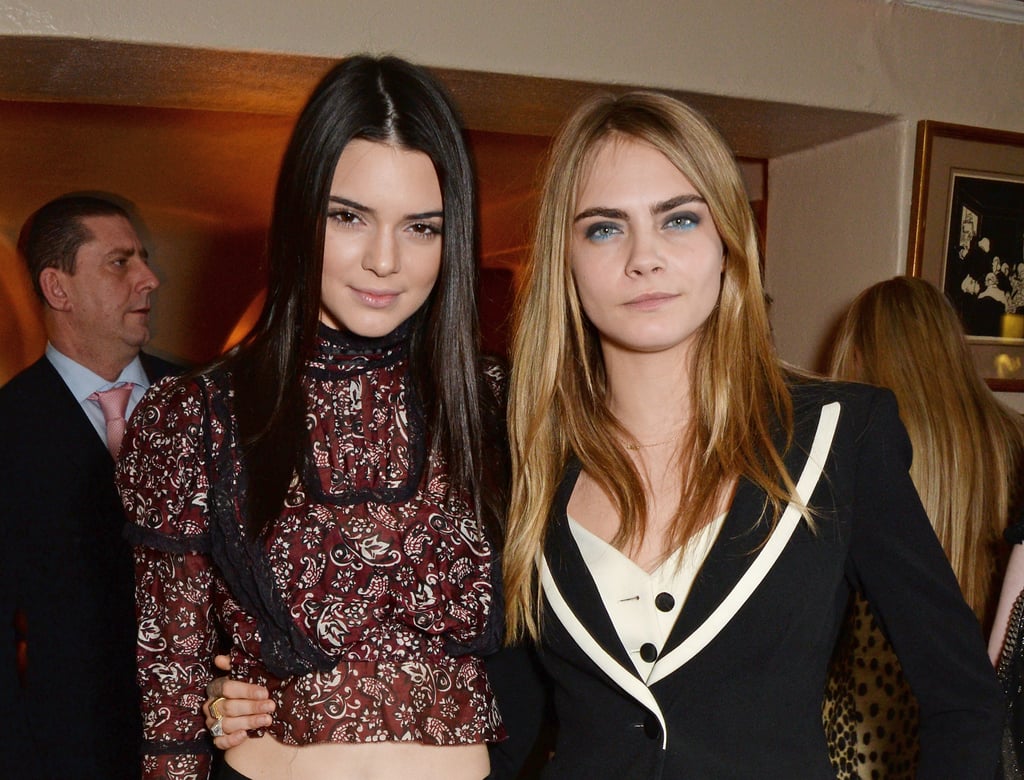 In London, Kendall caught up with fellow model Cara Delevingne at the launch of Love magazine's special editions.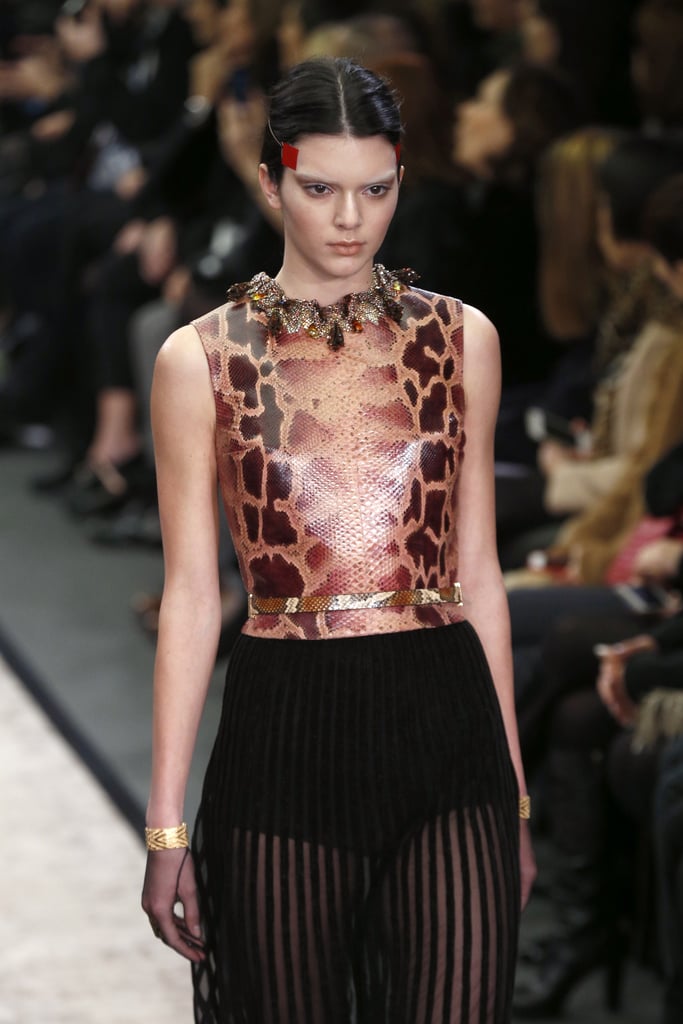 Kendall worked it on the Givenchy Fall 2014 catwalk at Paris Fashion Week.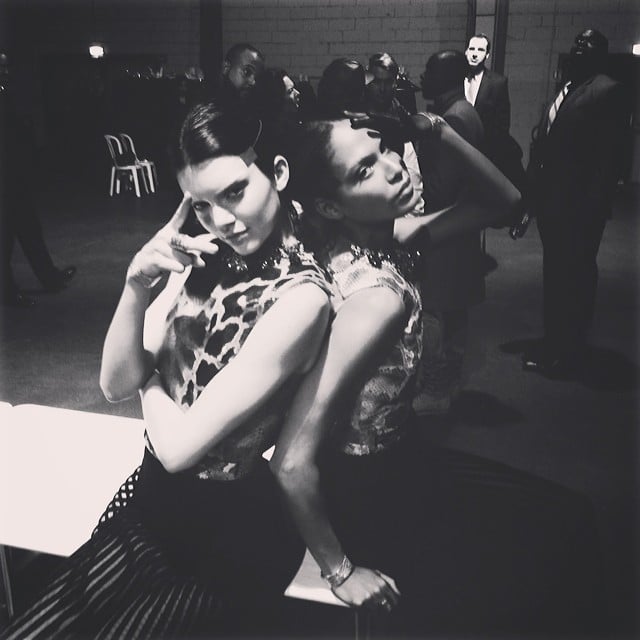 Kendall struck a post backstage with Joan Smalls at Givenchy and shared the snap on Instagram.
Source: Instagram user kendalljenner [9]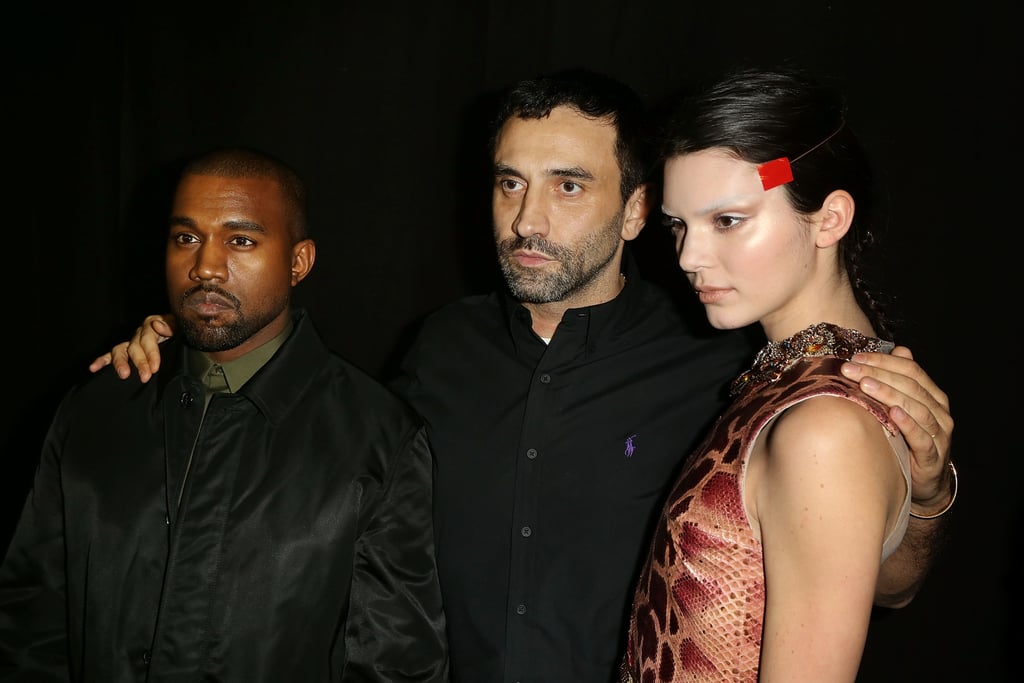 Kendall posed with her future brother-in-law and fashion-world favorite Kanye West [10] and designer Riccardo Tisci after walking the Givenchy show.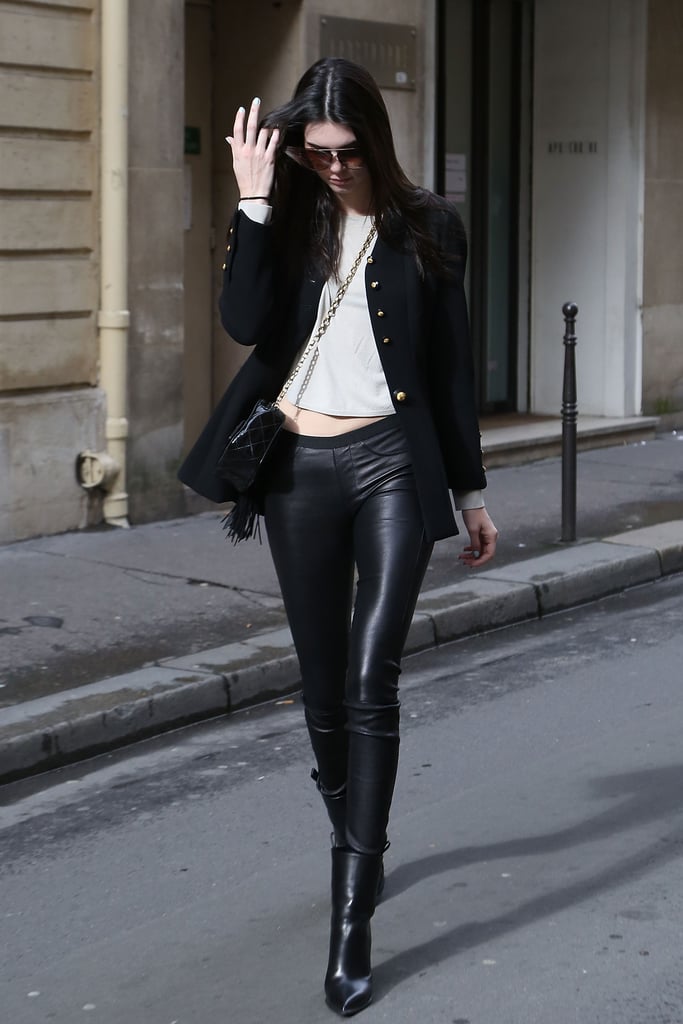 Kendall was seen leaving the Chanel office during Paris Fashion Week.
And then she popped up on the Chanel supermarket-inspired runway.