This Kid's Gone to Seed
This Kid's Gone to Seed
This year we needed a last-minute costume and decided to take advantage of Uli's crazy hair — which looks a bit like a dandelion puff that's going to seed.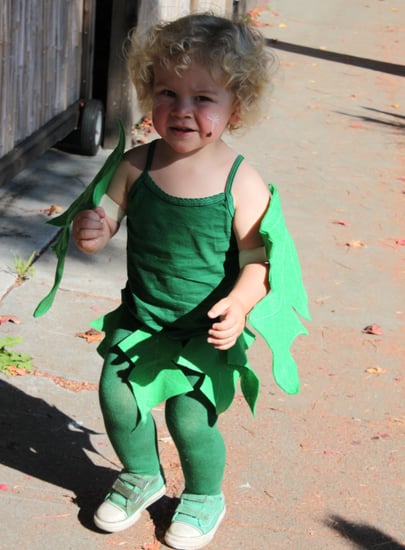 I dyed tights and an undershirt kelly green, and made a little breechcloth out of felt that I cut out to look like dandelion leaves. I stitched leaf veins to make the felt look a little more interesting.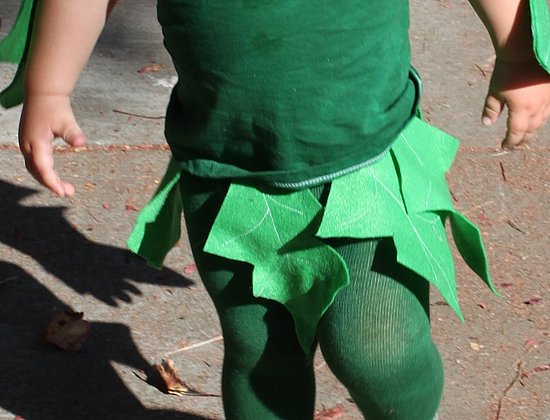 I also made some arm leaves that I sewed elastic bands onto so they could attach to his biceps, and also sewed veins on these with white thread. (Here he is modeling them, mid frog jump.)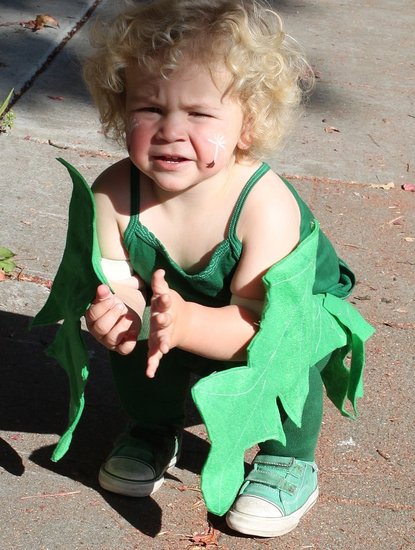 A little face paint of dandelion seed puffs finished the look. We tried to rat his hair out a little, but this was as big as it got. We'll try again tomorrow for another Halloween party!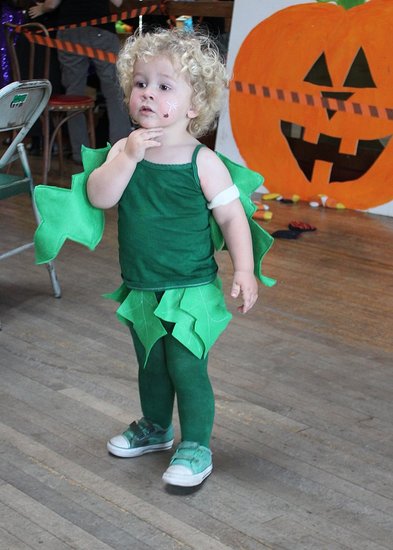 This was a super easy costume to make and it took minimal time, and you could easily adapt it so your kiddo could be a fairy, the jolly green giant, or any other sort of leafy creature.