Kim Kardashian [1] was back at the pool on Friday when she showed off her bikini body during a tanning session in Mexico on Friday. The reality star, who already flashed her "lady lumps" [2] earlier in her trip on Instagram, is in the middle of a getaway with a group of friends and her daughter, North West. Kim and Kanye West [3] were down south of the border back in June when Kim's bikini swim took a NSFW turn [4] as she got into her hotel pool in a sheer white blouse. While she has been relaxing in Mexico for the past few days, Kim hit two major milestones. First, she finally surpassed the 16 million mark for followers on Instagram. Despite this big achievement, she still isn't the most-followed person on the popular social app (that title goes to Justin Bieber), but she did recently break the record for the most Instagram "likes" [5] on a single snap for her wedding [6] photo with Kanye. Next, her mobile game, Kim Kardashian Hollywood, is reportedly on track to earn $200 million this year, mostly due to its highly addictive scenarios [7] and in-app purchases.
Keep scrolling to see more snaps from Kim's vacation, and don't forget to vote for Kim in our annual bikini bracket [8]!
Source: Splash News Online [9]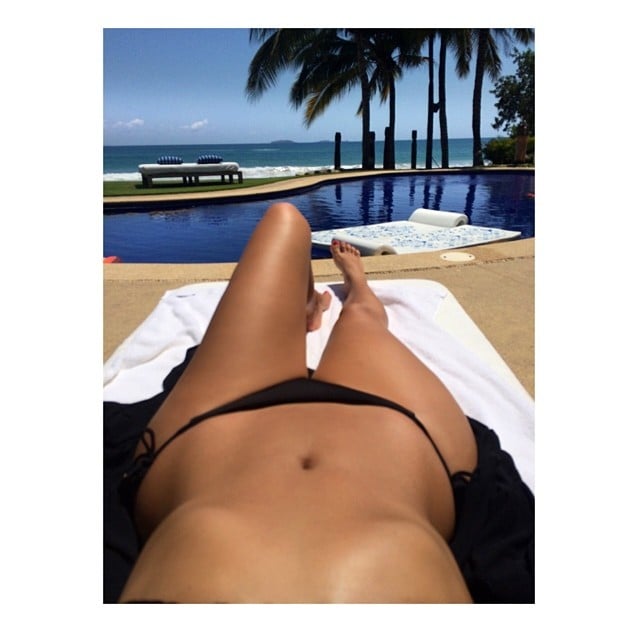 Kim's revealing shot was accompanied by the following caption: "It's a little blurry but you know what it is..."
Source: Instagram user kimkardashian [10]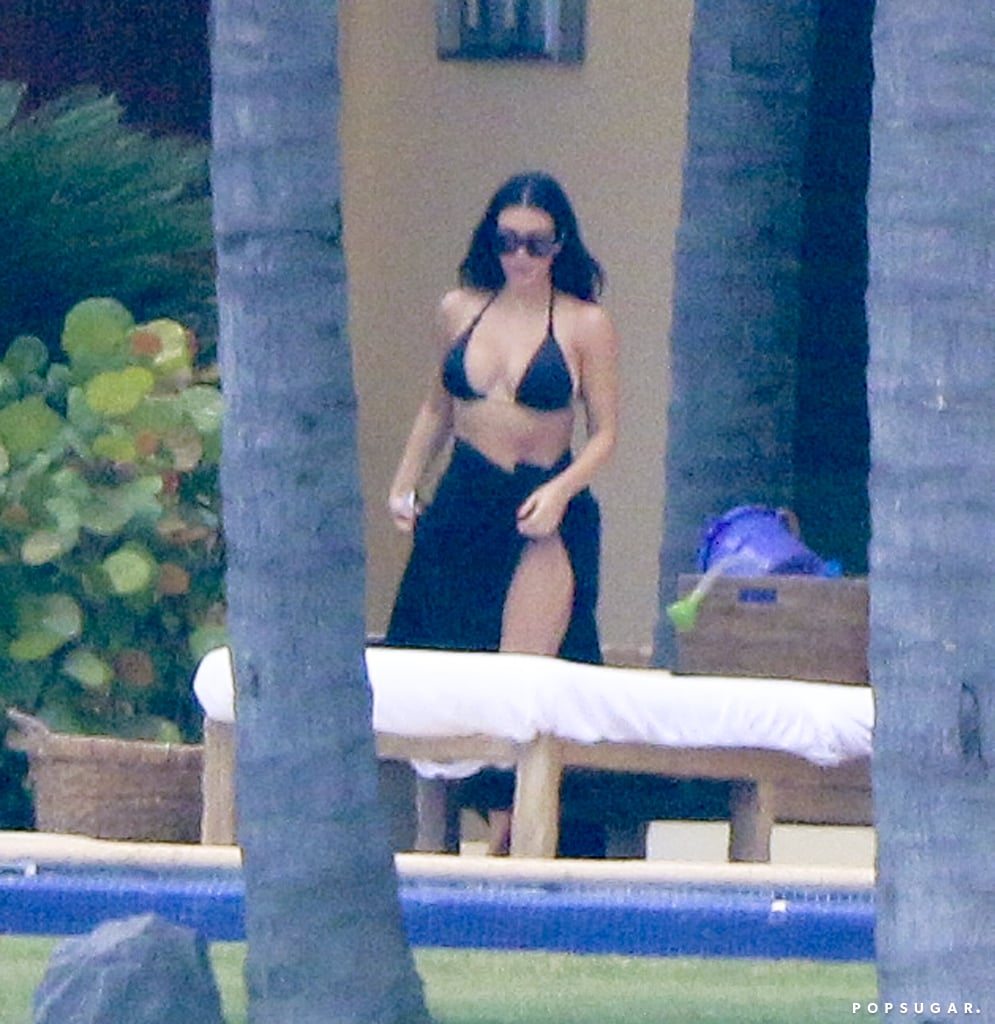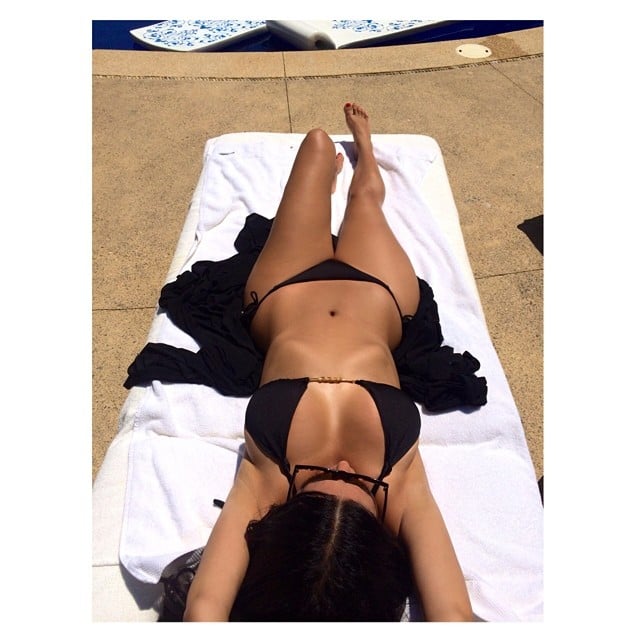 Showing off her toned and tanned body, Kim wrote, "#NoFlexZone."
Source: Instagram user kimkardashian [11]