Kim Kardashian Buys Copies of Her Vogue Magazine Cover
Kim Kardashian Buys Her Own Vogue Cover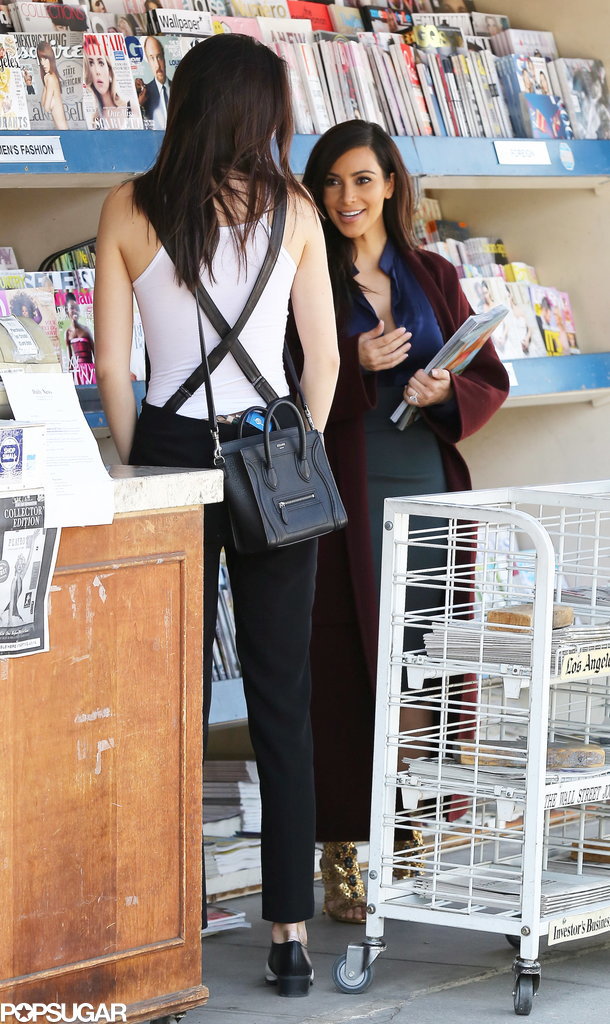 What's Your Reaction?
0
0
0
0
0
0
1
Kim Kardashian Buys Her Own Vogue Cover
Mere days before Kim Kardashian's Vogue magazine cover disappears from store shelves forever, the reality star decided to nab a few copies for her personal collection. Kim hit up a newsstand with sister Kendall Jenner in LA on Thursday, smiling and laughing as she scoured through the wide selection of titles. The cameras for Keeping Up With the Kardashians were rolling as Kim came across her cover with fiancé Kanye West. Donning a red coat, blue silk shirt, and gray pencil skirt, Kim promptly purchased a few copies (including what looked like a copy of the Sports Illustrated Swimsuit Issue) before hopping into Kendall's Mini Cooper and taking off.
The magazine has been flying off newsstands since it premiered to fanfare and controversy in late March. Sarah Michelle Gellar grabbed headlines when she tweeted, "I guess I'm canceling my Vogue subscription." Later, former Vogue cover model Naomi Campbell attempted to evade the topic in an interview, saying, "I don't want to comment." Despite the backlash and several LOL-worthy parodies, insiders earlier this month told the New York Post that the magazine was on track to sell as many as 400,000 copies, although Vogue does not publicly announce sales numbers. With the cover debate behind her, Kim is focusing on her nuptials with Kanye, with whom she recently traveled to Paris to plan their wedding.
Latest