The countdown to Kim Kardashian [1] and Kanye West [2]'s wedding [3] is well under way! The two went on a shopping trip in Paris [4] on Monday, holding hands and greeting fans as they made their way through the streets. On Sunday, the couple stepped out [5] to grab ice cream. Coordinating in denim, Kim and Kanye scoped out Häagen-Dazs's assortment before making their creamy selections. Hopefully they'll soon be able to make family ice cream outings, as Kim's family is currently en route to the City of Light to prepare for the big day.
The wedding [6] rumor mill has churned out various reports about where Kim and Kanye will say "I do" during the year's most anticipated wedding. According to ET, the pair is set to marry in Florence, Italy [7]. As for the venue, People reported Kim and Kanye chose Forte di Belvedere [8] to gather with their nearest and dearest on May 24. All the wedding excitement hasn't kept Kim from attending to her work duties — on Thursday, the reality star popped up at the NBCUniversal Cable Upfronts [9] in NYC with her sister Khloé to support their E! show, Keeping Up With the Kardashians. Keep reading to see Kim and Kanye's latest snaps, and then get caught up on all the wedding details we know so far [10]!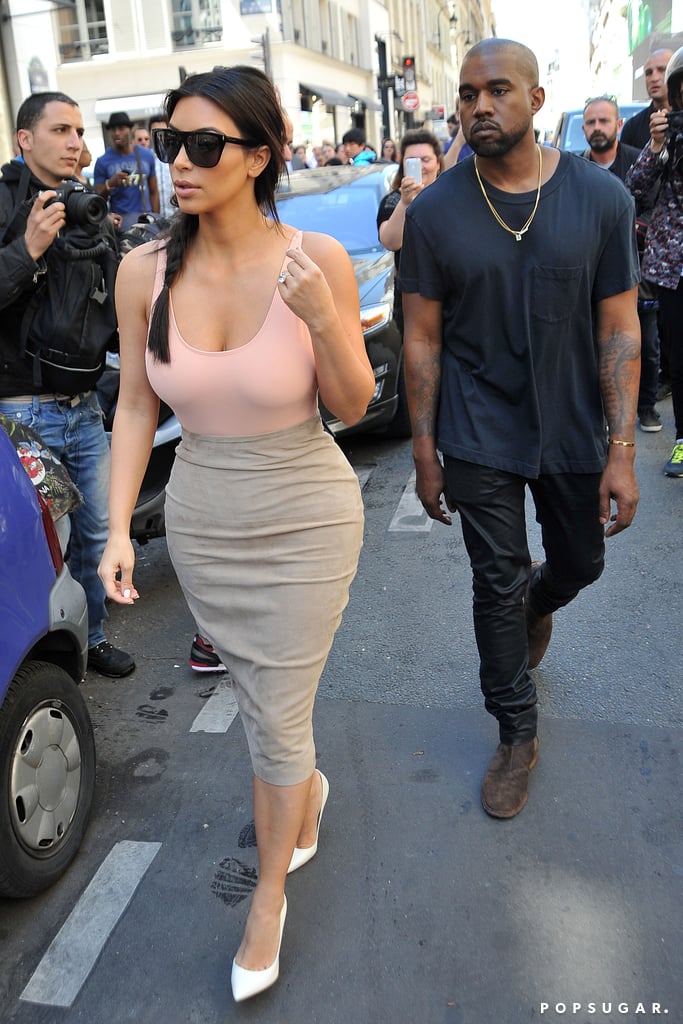 Kim and Kanye went shopping on Monday.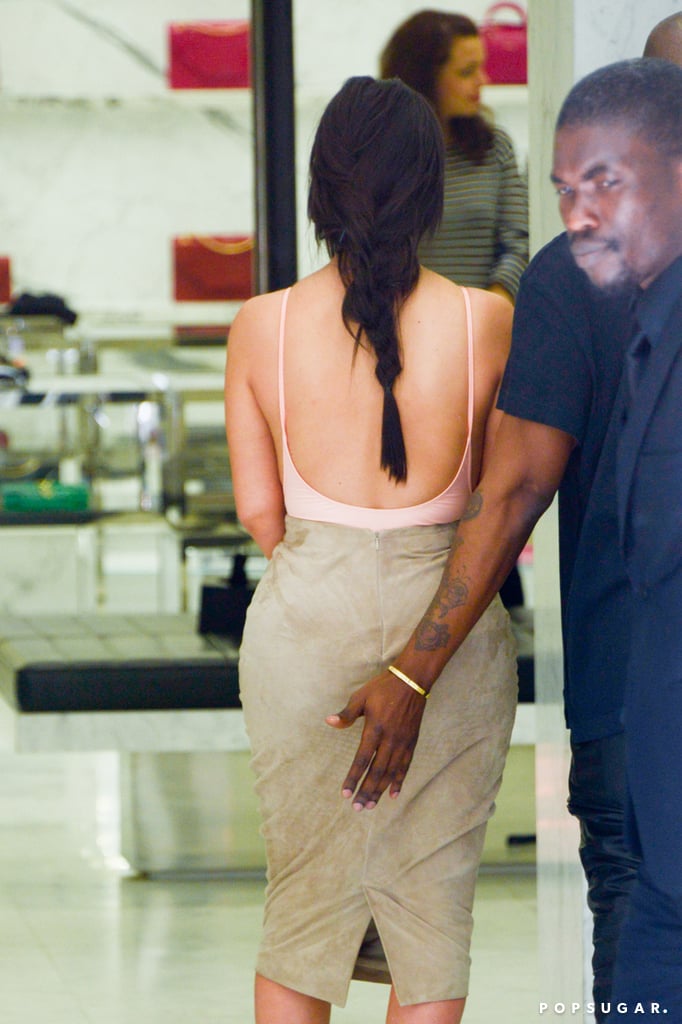 Kanye grabbed Kim's famous bum during their shopping trip.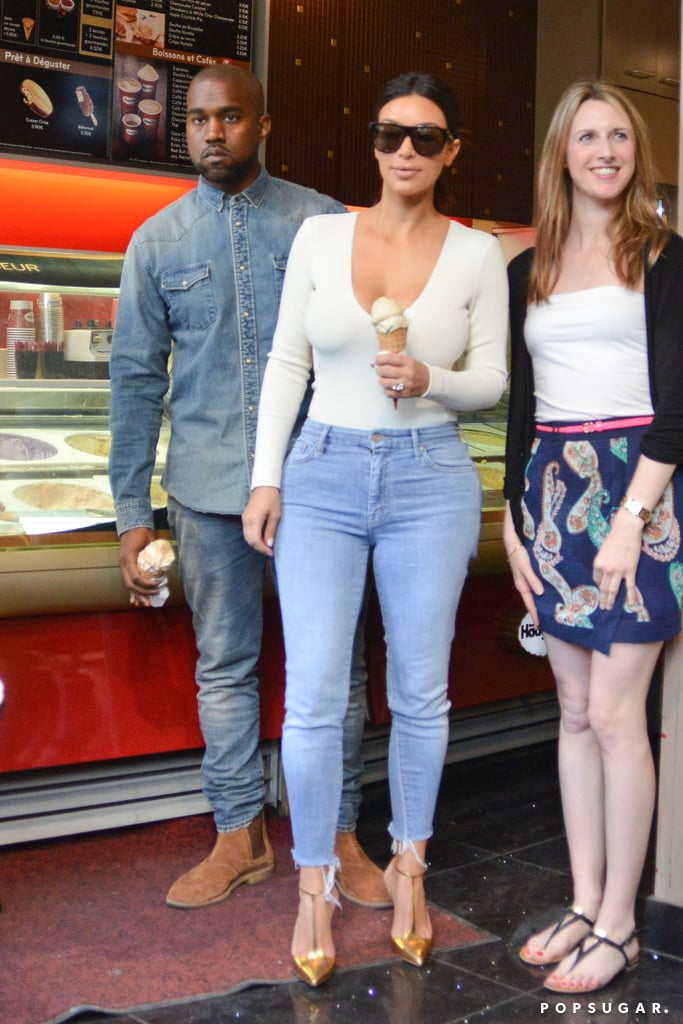 The couple grabbed ice cream on Sunday.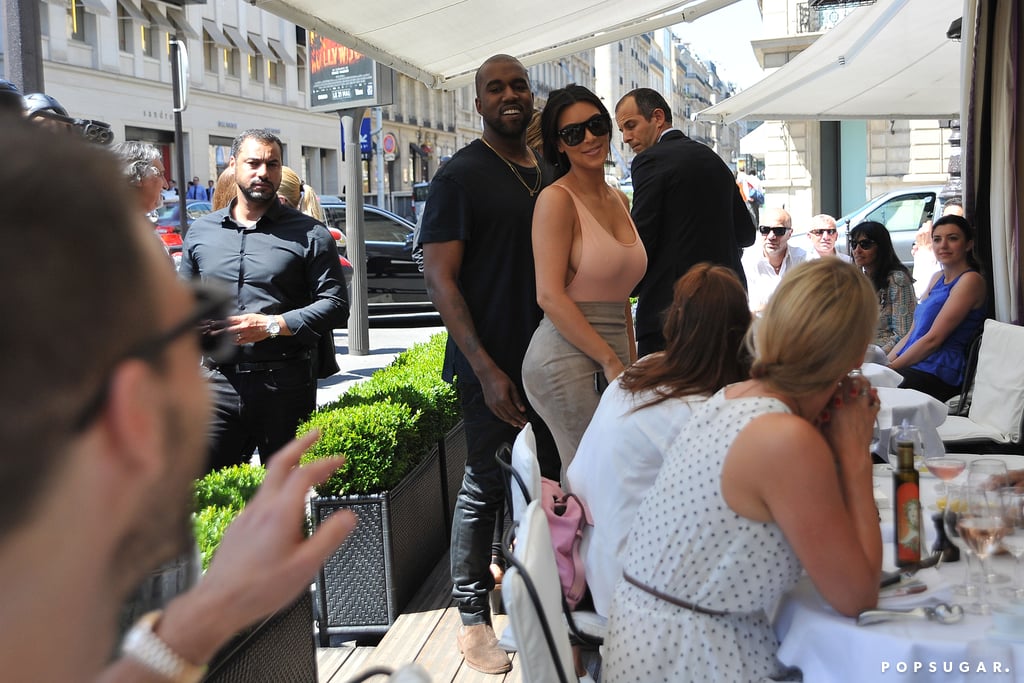 Kanye flashed a smile while greeting fans with Kim.