Kim Kardashian [1] shared a glimpse of her Valentine's Day with her Instagram followers on Friday. The reality star posted a snap of herself lounging on a white couch, surrounded by a thousand red, long-stemmed roses. The couple spent the big day at University Park, PA, where Kanye was performing as part of his Yeezus tour. While Kim and Kanye looked loved up in their social photos from his tour, Kanye made headlines for going on a rant against two radio DJs during his concert. The rapper was apparently unhappy that DJs Sway and Charlemagne Tha God had called him "egotistical" during their radio shows. Kanye said, during an expletive-laced rant [2] on stage: "If I go to a radio interview, shut the f*ck up! Diss me, talk sh*t. What the f*ck did you do? What have you done with your motherf*ckin' life, Charlemagne? Sway?"
While Kanye was unhappy onstage, he can be warmed by the fact that at least one of the Kardashian-Jenner girls is getting into Vogue. Kendall Jenner, who walked in Marc Jacobs's Fall 2014 show [3] during New York Fashion Week on Thursday, posed in a variety of runway ensembles [4] for the fashion magazine's Instagram account on Friday. Kanye has famously campaigned for Kim to get into the pages of Vogue [5], while the editor in chief, Anna Wintour, has reportedly pushed against the idea.
Source: Instagram user kimkardashian [6]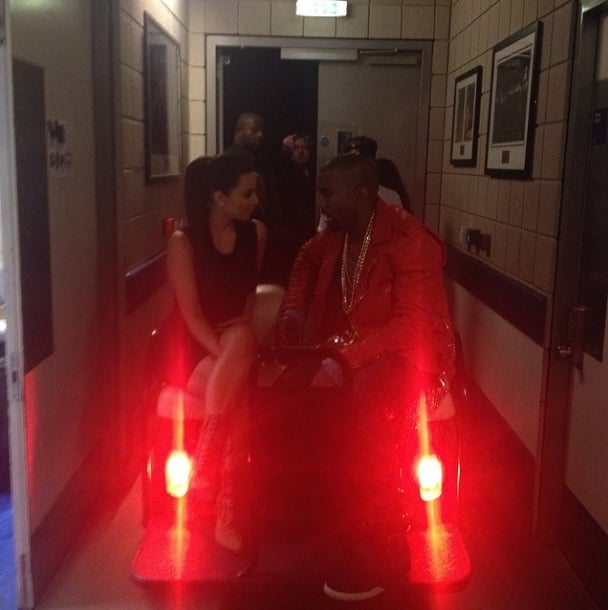 Kim and Kanye rode on the back of a golf cart at a pre-Valentine's Day show in Baltimore.
Source: Instagram user kimkardashian [7]
In a snap posted on Valentine's Day, Kim shared a shot of Kanye on stage, calling him her "date for the night."
Source: Instagram user kimkardashian [8]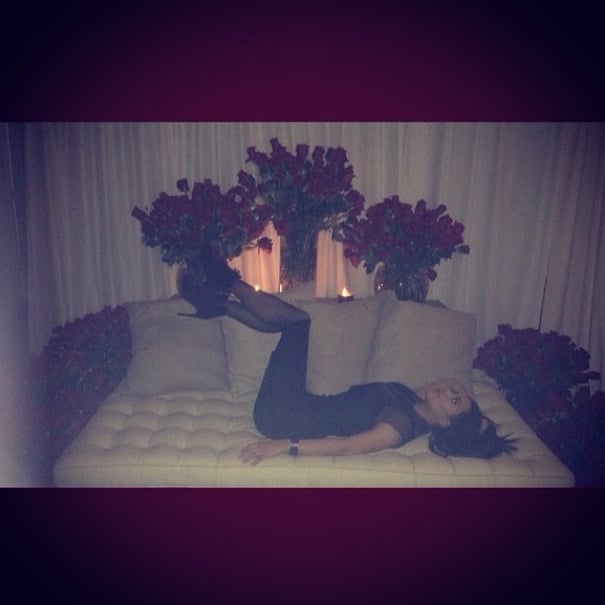 Kim shared a photo from the couple's Valentine's Day, captioning this shot with "a thousand roses."
Source: Instagram user kimkardashian [9]