Kim Kardashian [1] and Kanye West [2] tied the knot at the Forte di Belvedere in Florence, Italy, back in May 2014. To commemorate the once-in-a-lifetime event on the couple's one-year anniversary, Kim took to Instagram to share some never-before-seen snaps from the day, including new shots from the photo booth and the carriage ride at Versailles in France. Nearly two years ago, the bride wore a Givenchy Haute Couture gown [3] and was walked down the aisle by her stepfather, Caitlyn (formerly Bruce) Jenner, while the rest of her family — including sisters Khloé and Kourtney Kardashian and Kylie and Kendall Jenner — stayed close by as she and Kanye exchanged vows. The ceremony was performed by hot Miami pastor Rich Wilkerson Jr. [4], while longtime Kardashian family friend and celebrity event planner Sharon Sacks planned the couple's nuptials.
Family and friends officially kicked off the wedding [5] weekend in style the week before with a special reception at the Chateau de Wideville (aka designer Valentino Garavani's Paris home), followed by a private guided tour of the famed grounds of Versailles. At the Palace of Versailles, Kim and Kanye threw a lavish prewedding dinner [6] that brought out close friends Serena Williams, NeNe Leakes, and André Leon Talley, fashion designers Alexander Wang and Olivier Rousteing, and director Steve McQueen. Their lavish ceremony was featured in special episodes of the family's hit reality show, Keeping Up With the Kardashians. Keep reading to relive the magic, then check out our ultimate celebrity wedding gallery [7].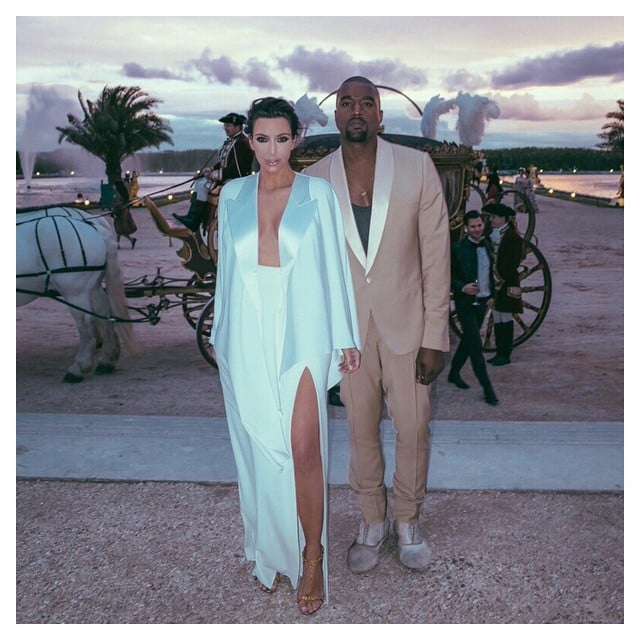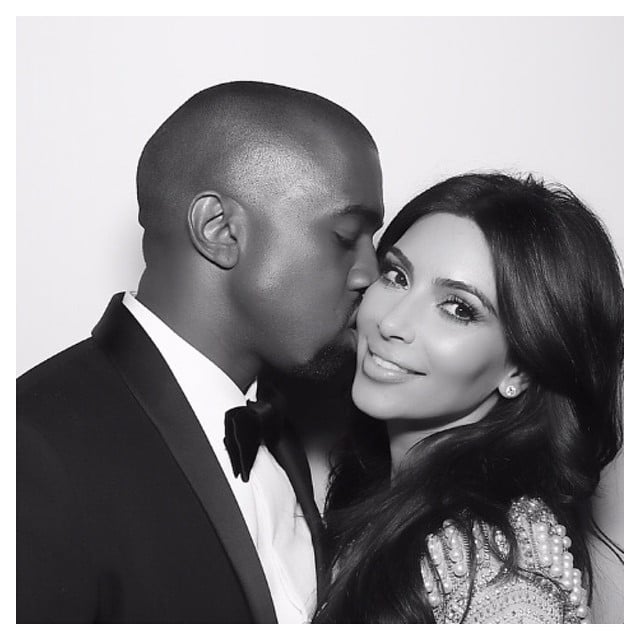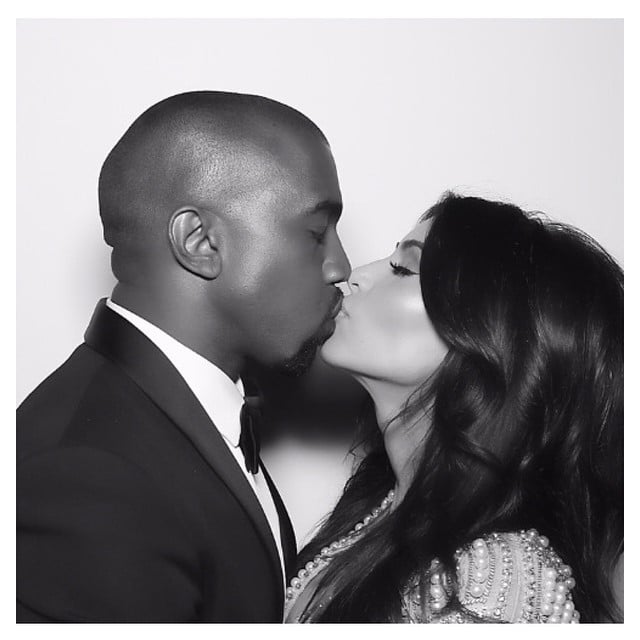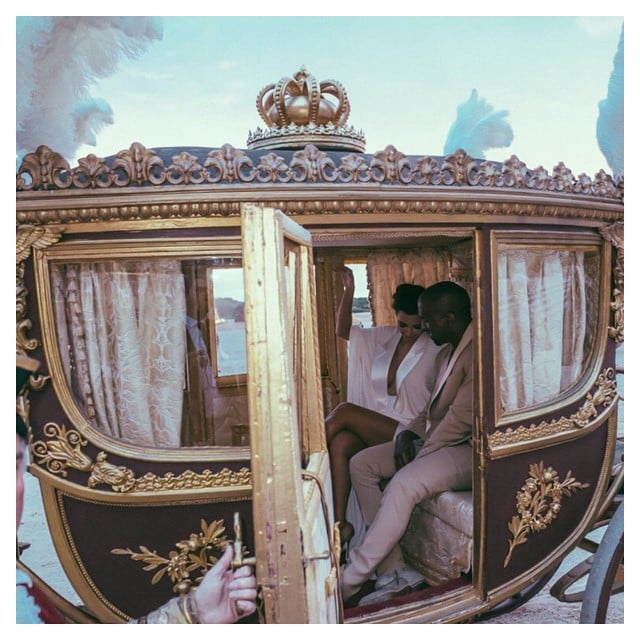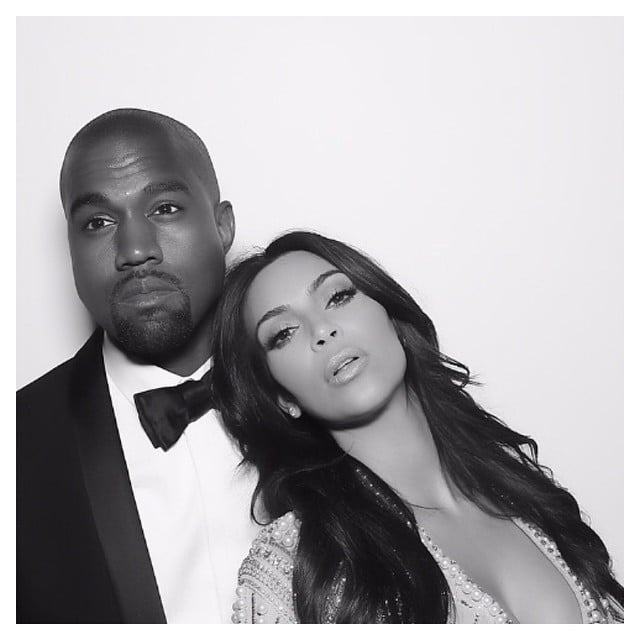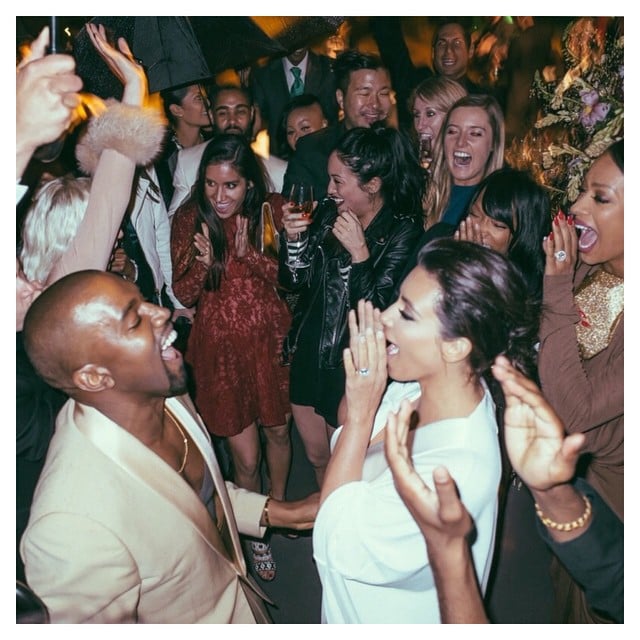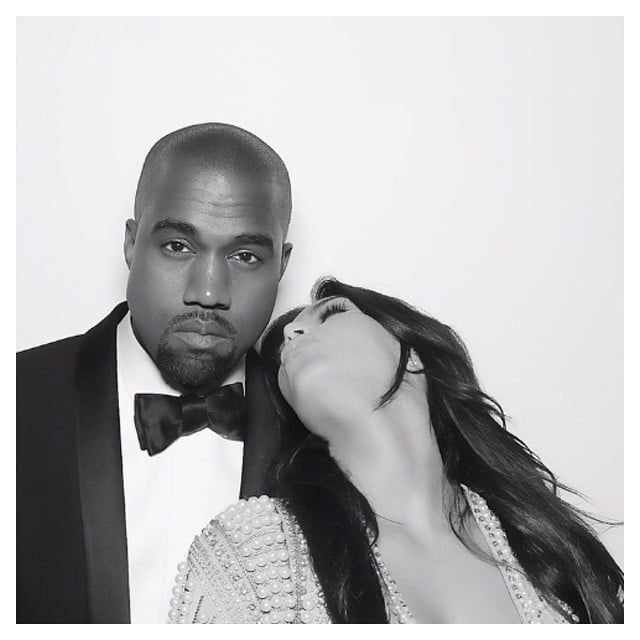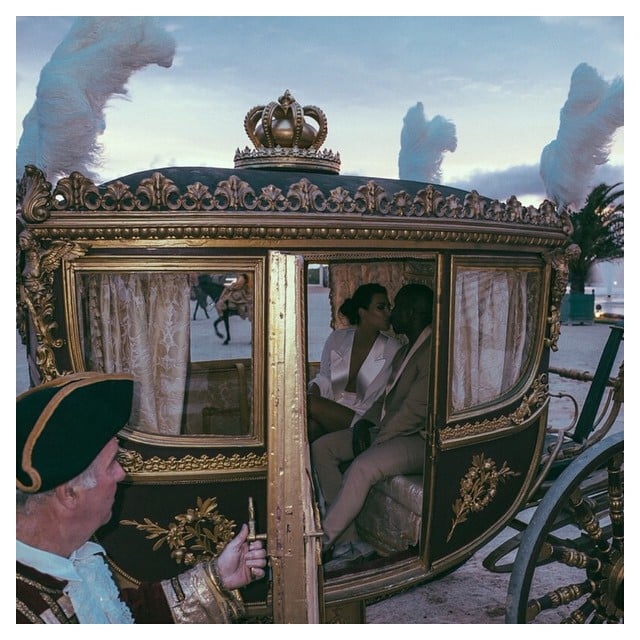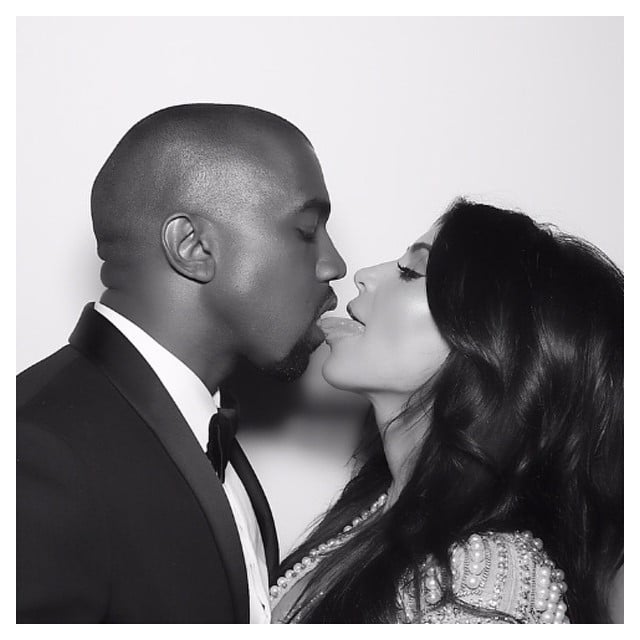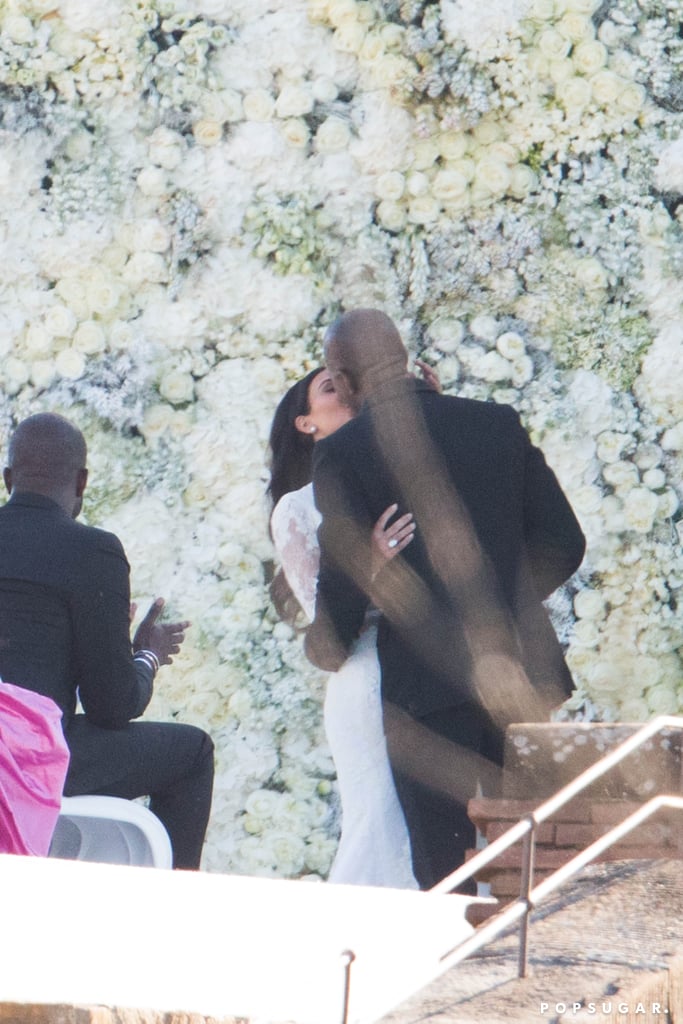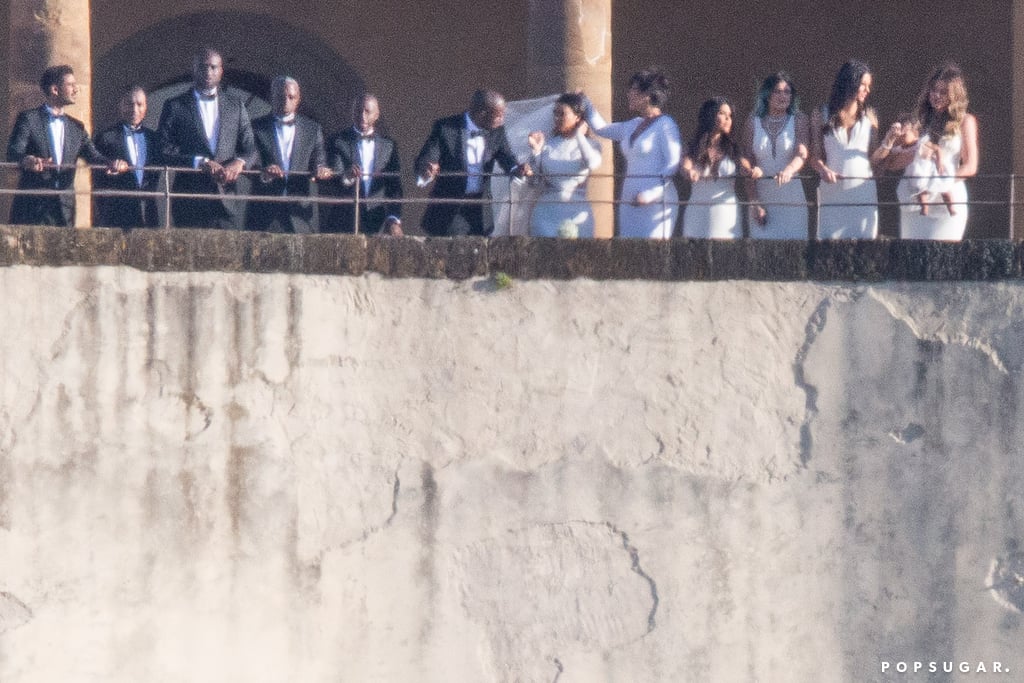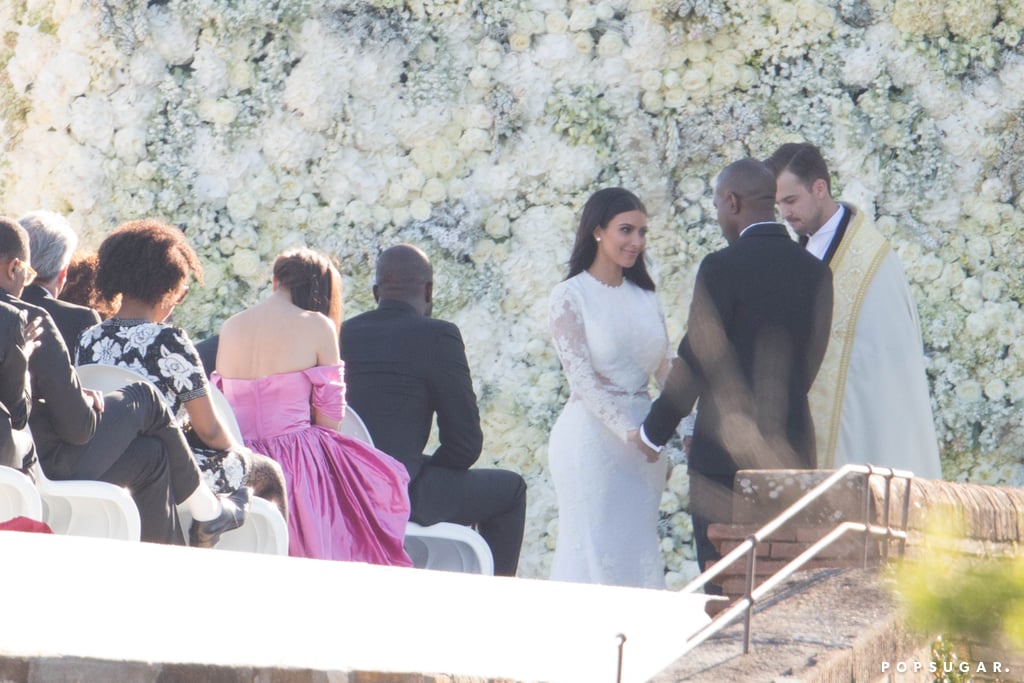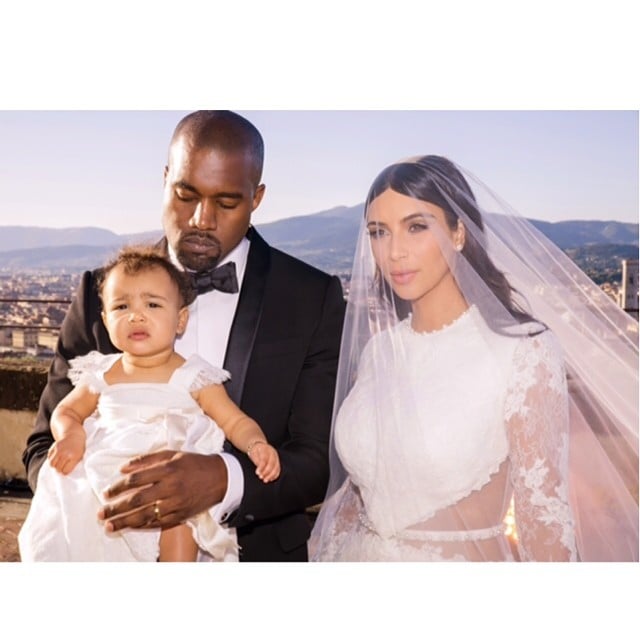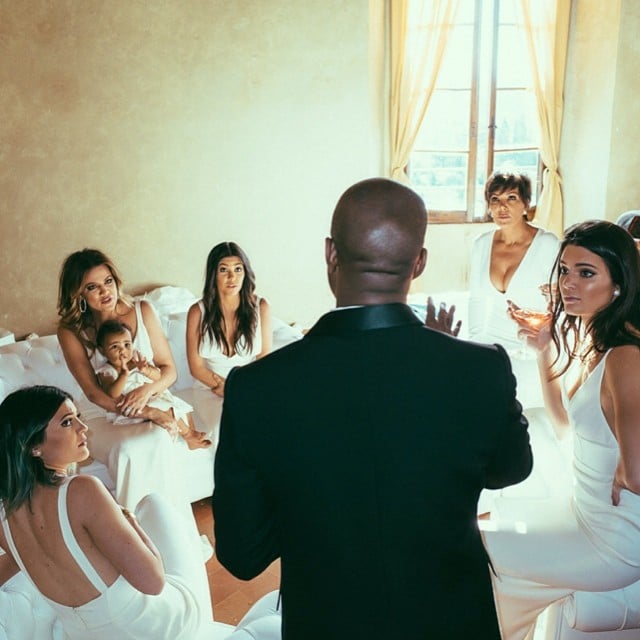 Kim walked down the aisle in her Givenchy gown.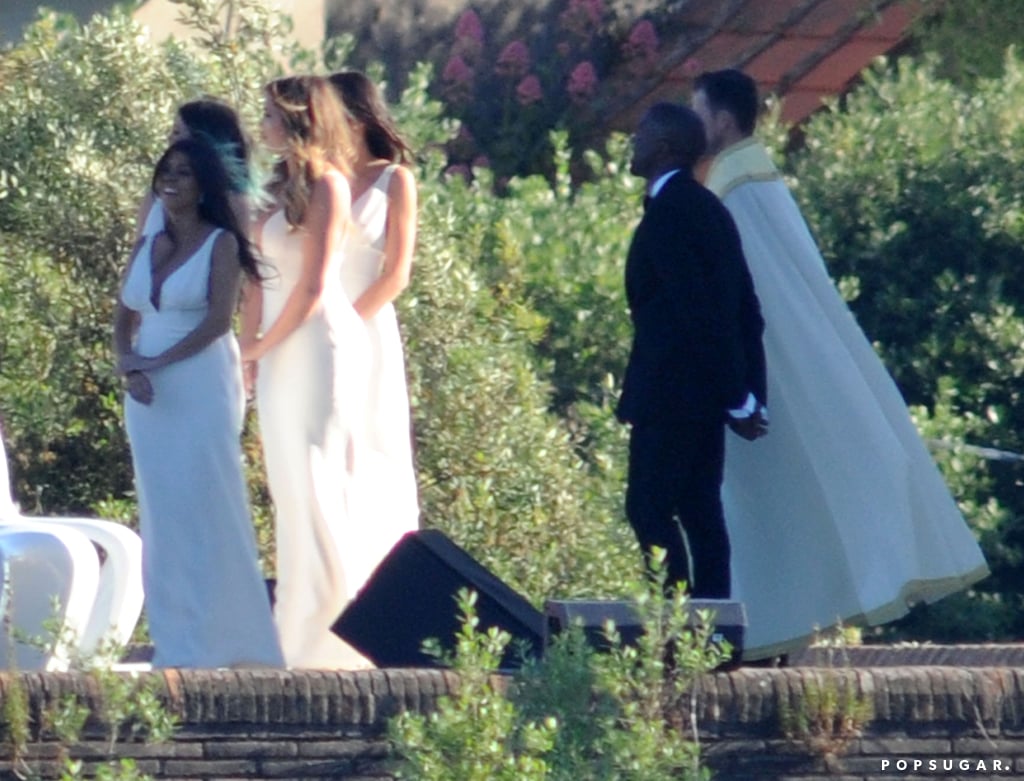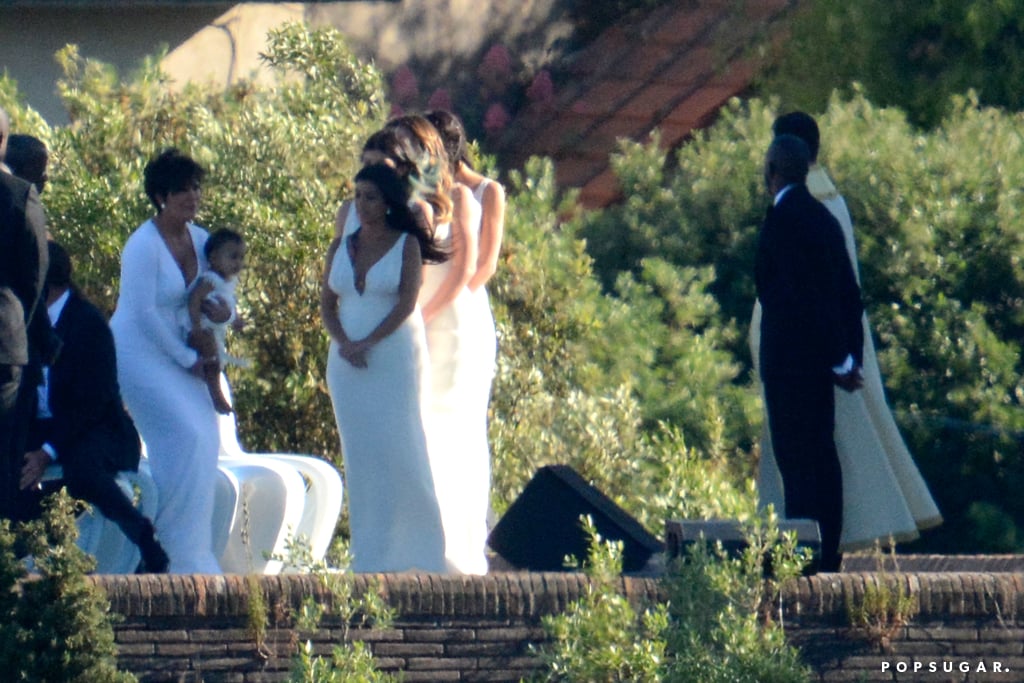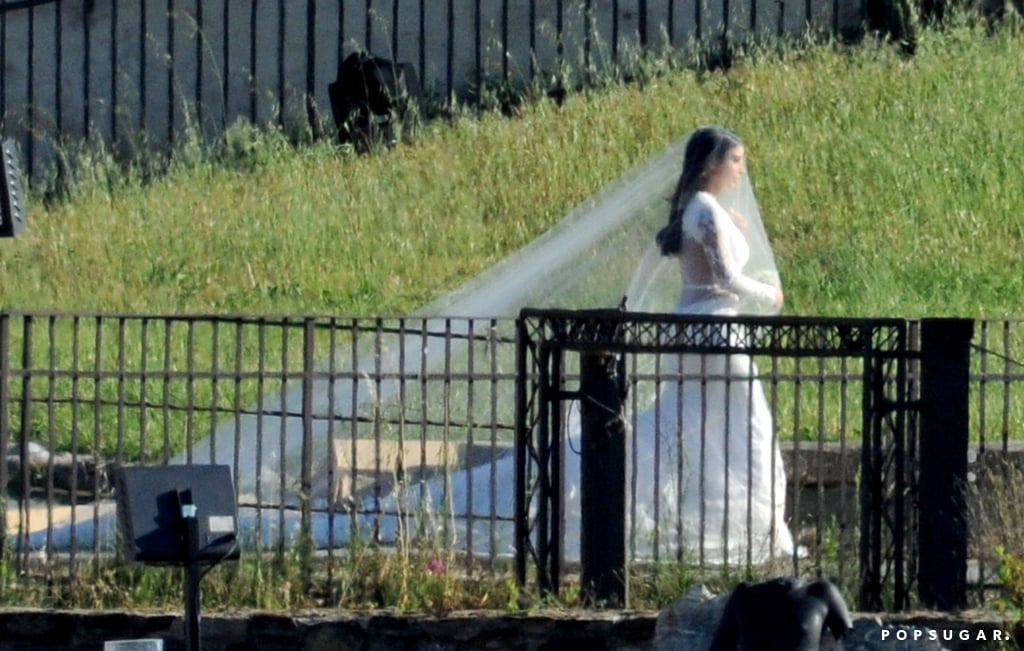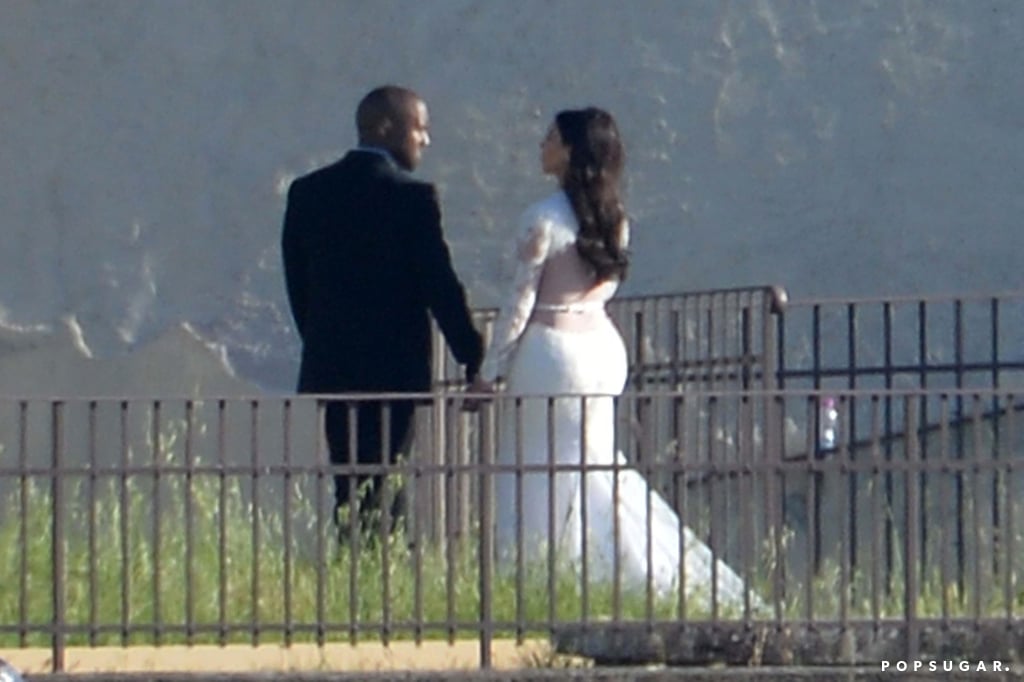 Kim and Kanye held hands.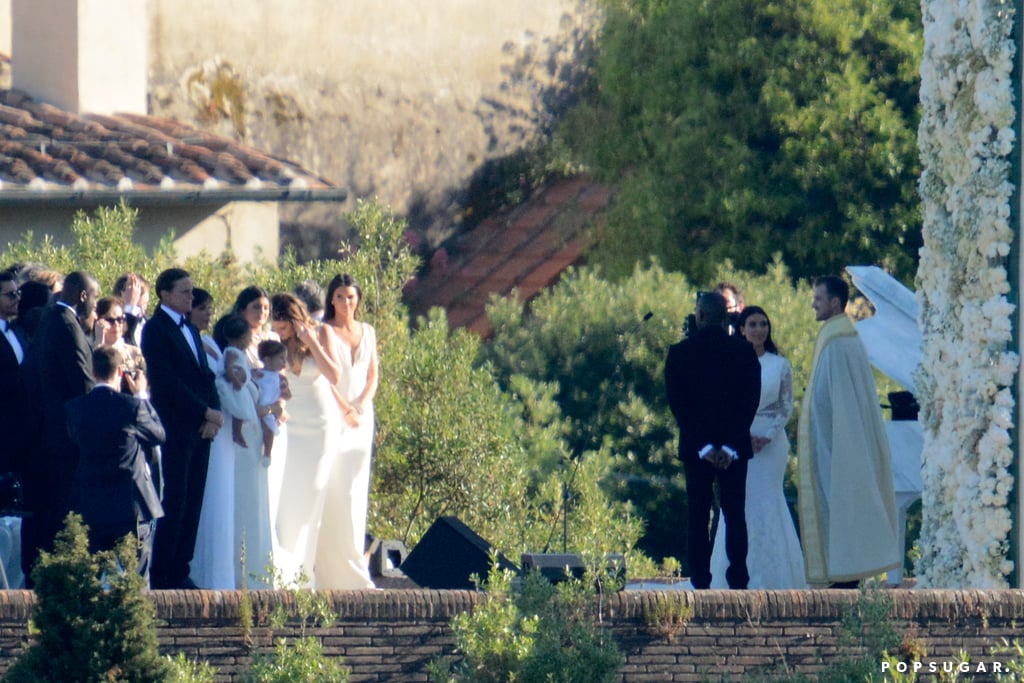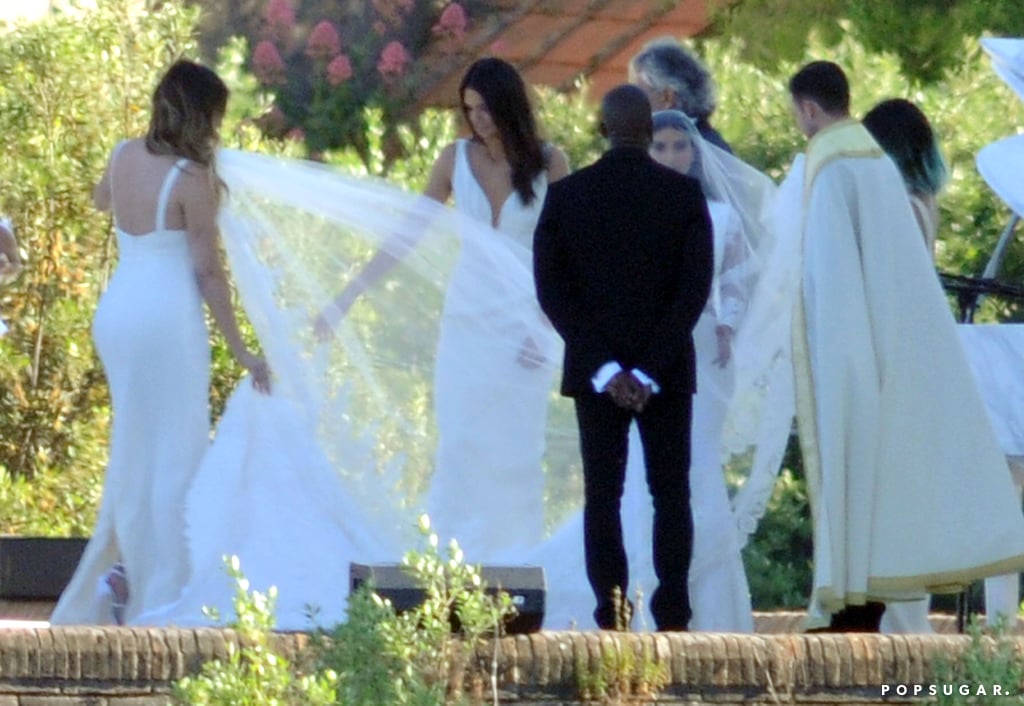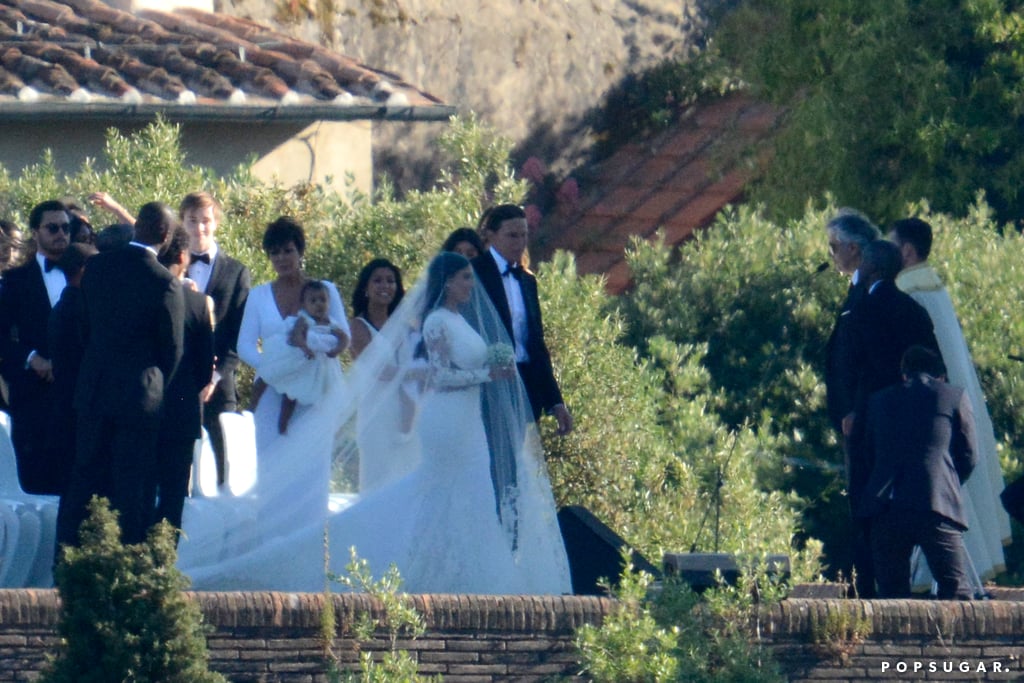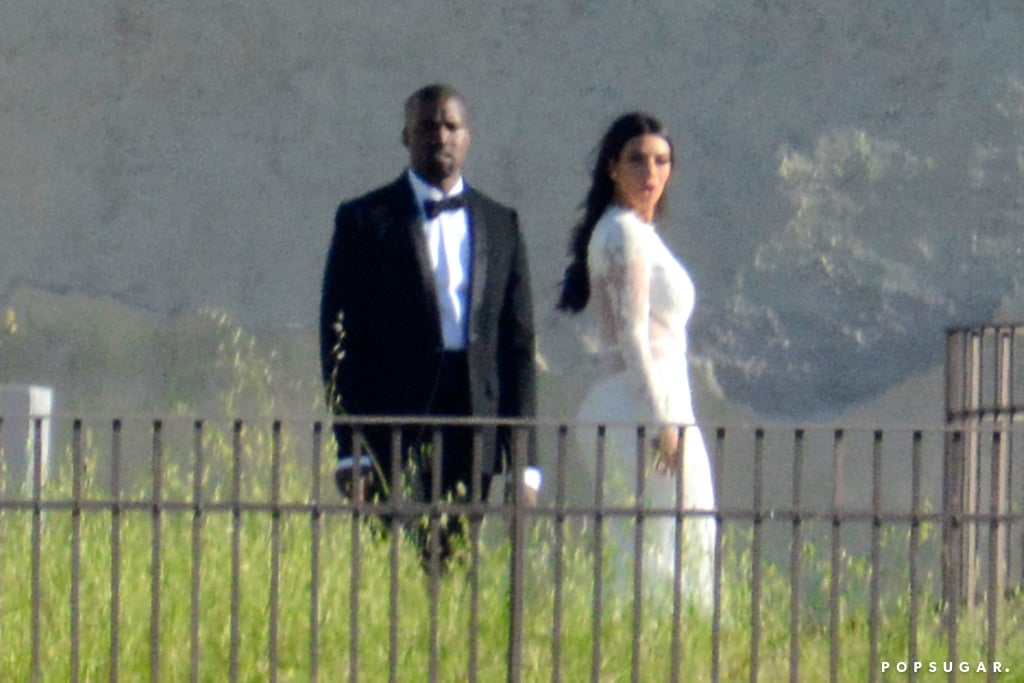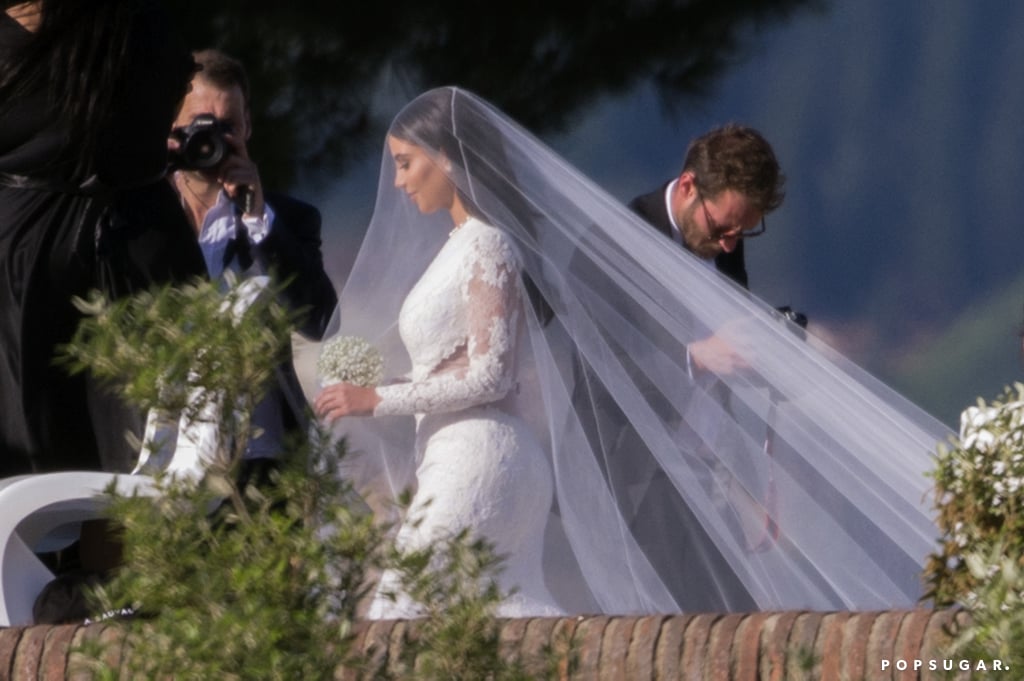 Kris Jenner held on to baby North as her parents tied the knot.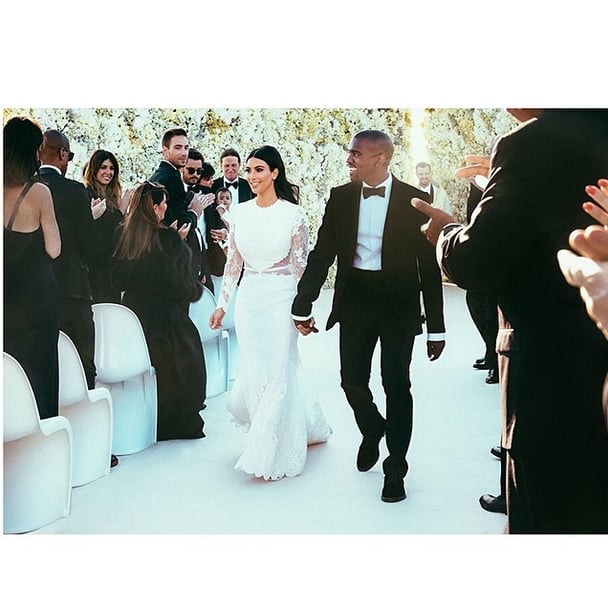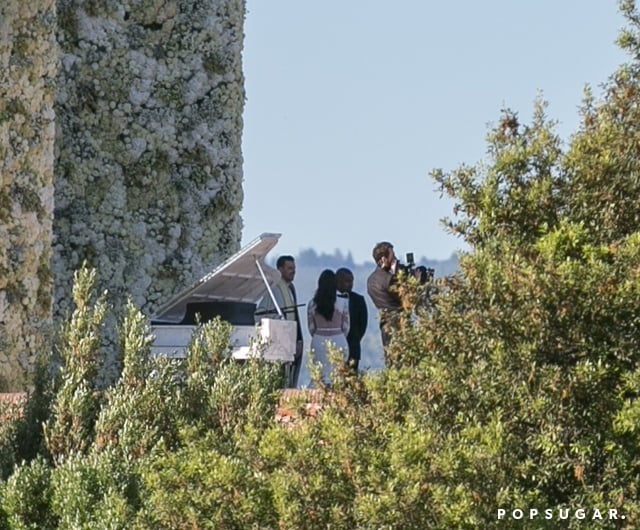 A view of Kim's wedding [8] dress from the back during her ceremony.
Kim and Kanye stood at the altar.
Kylie Jenner walked down the aisle with a groomsman.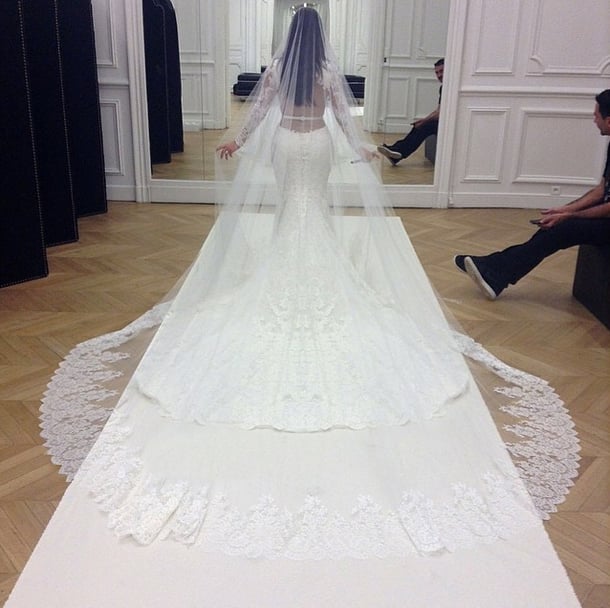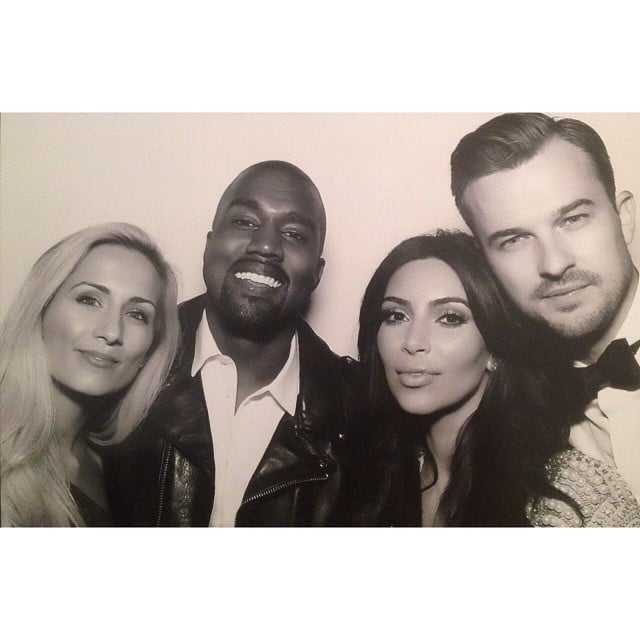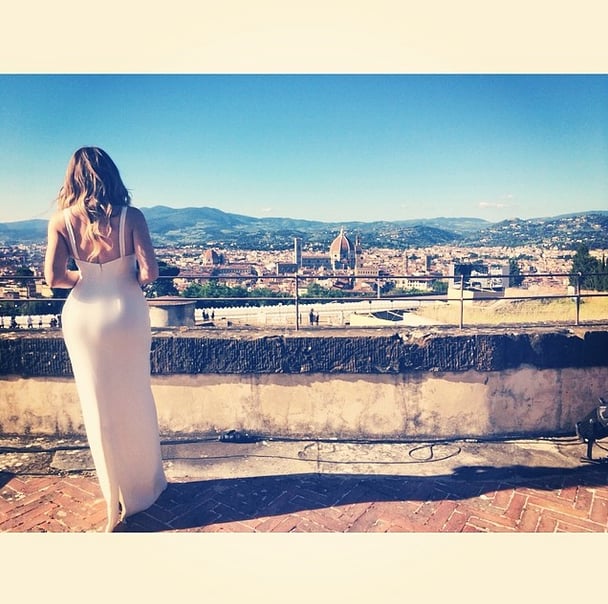 Khloé took in the view from the wedding [9]'s location while in her bridesmaid dress.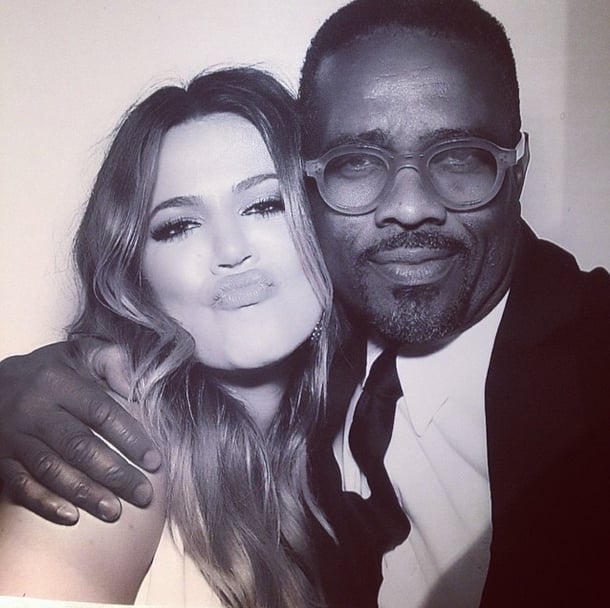 Tony also took a snap with Khloé.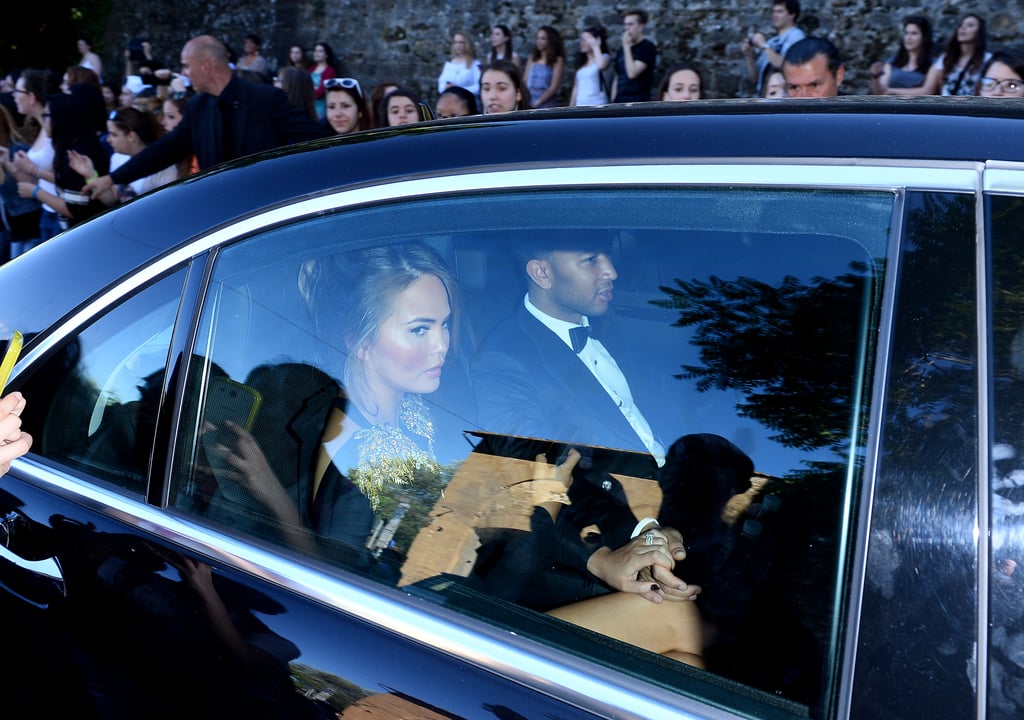 Chrissy Teigen and John Legend [10] arrived for the ceremony.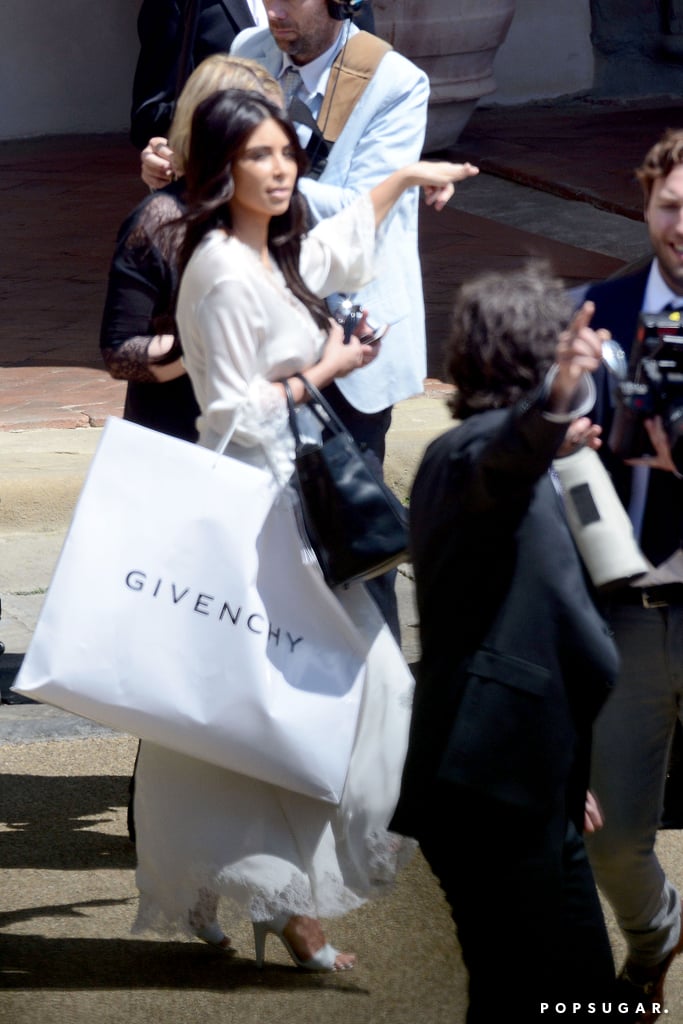 Kim held on to a giant bag from Givenchy.
Jaden Smith arrived in Florence.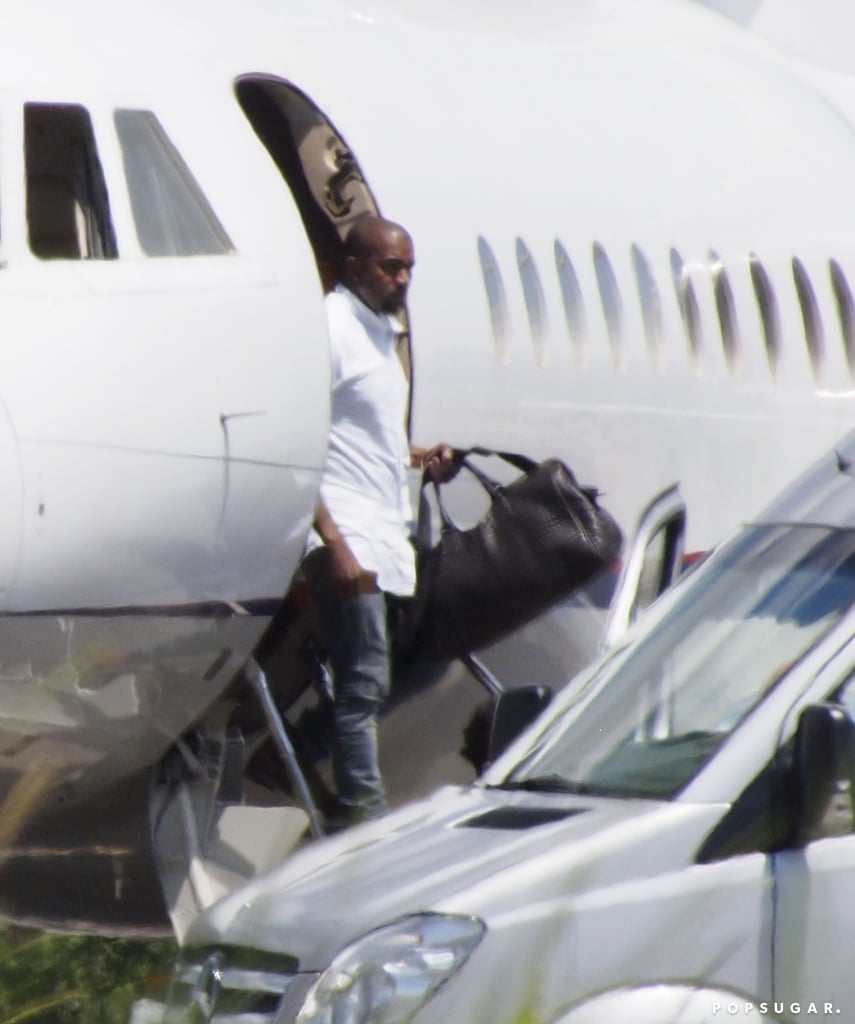 Kanye arrived in Florence separately from Kim.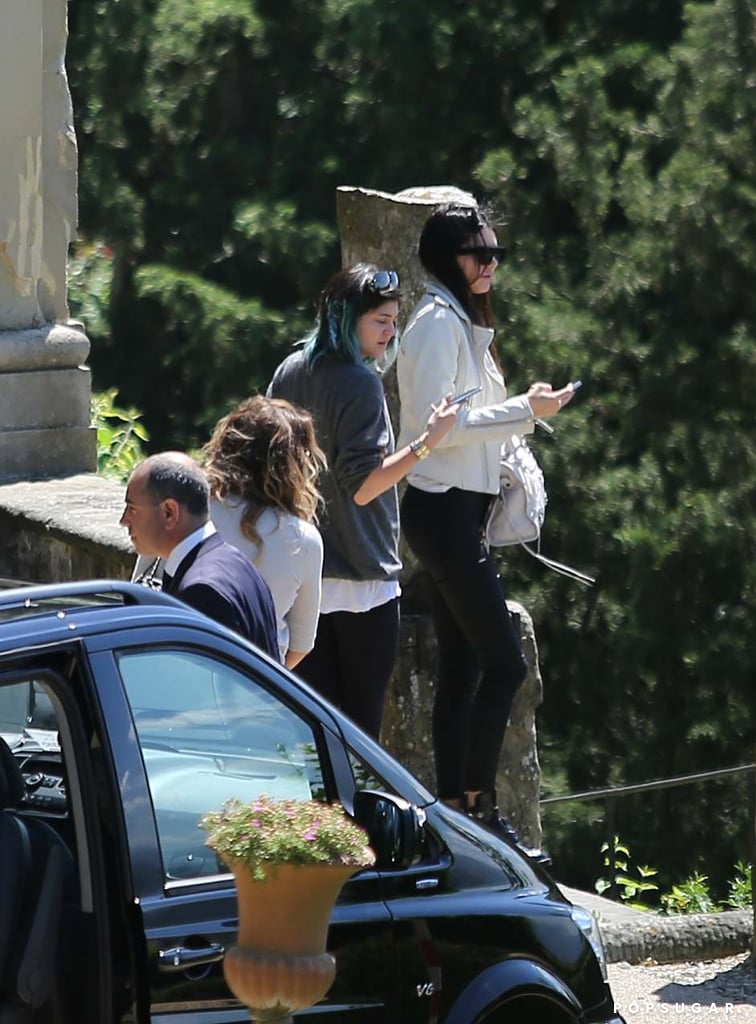 Kylie and Kendall checked out the scene.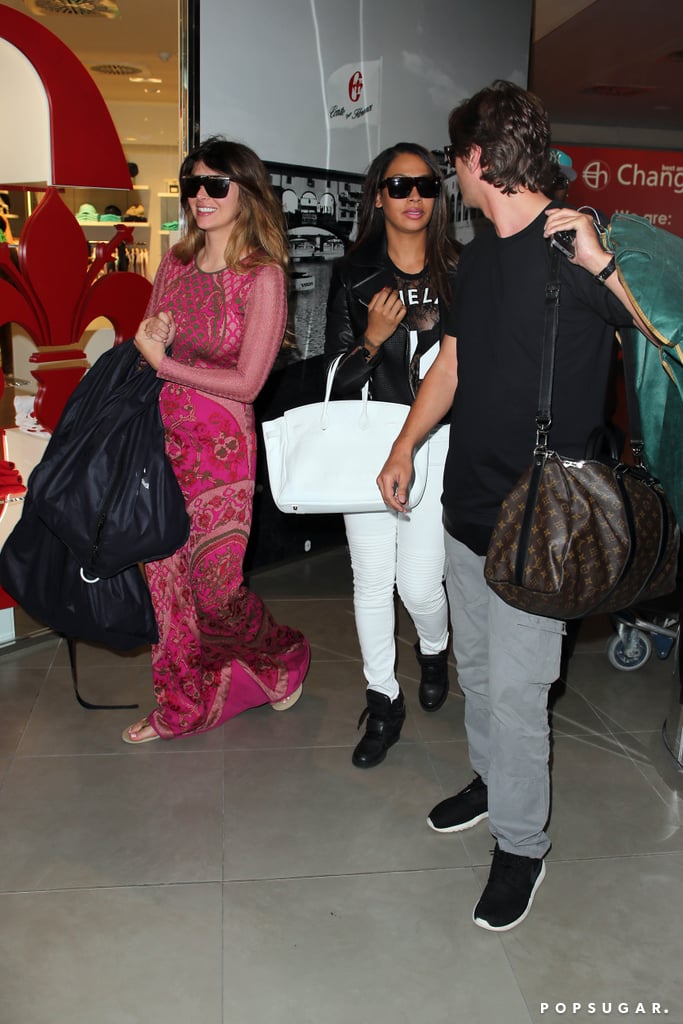 Brittny Gastineau joined Jonathan and the group of guests.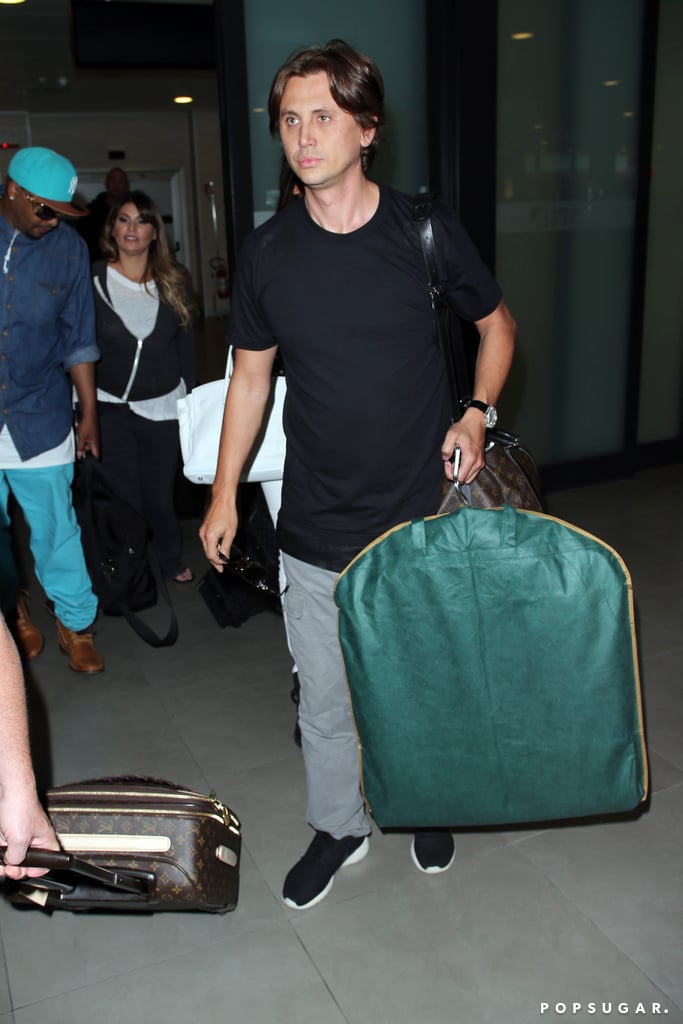 Jonathan Cheban arrived in Florence.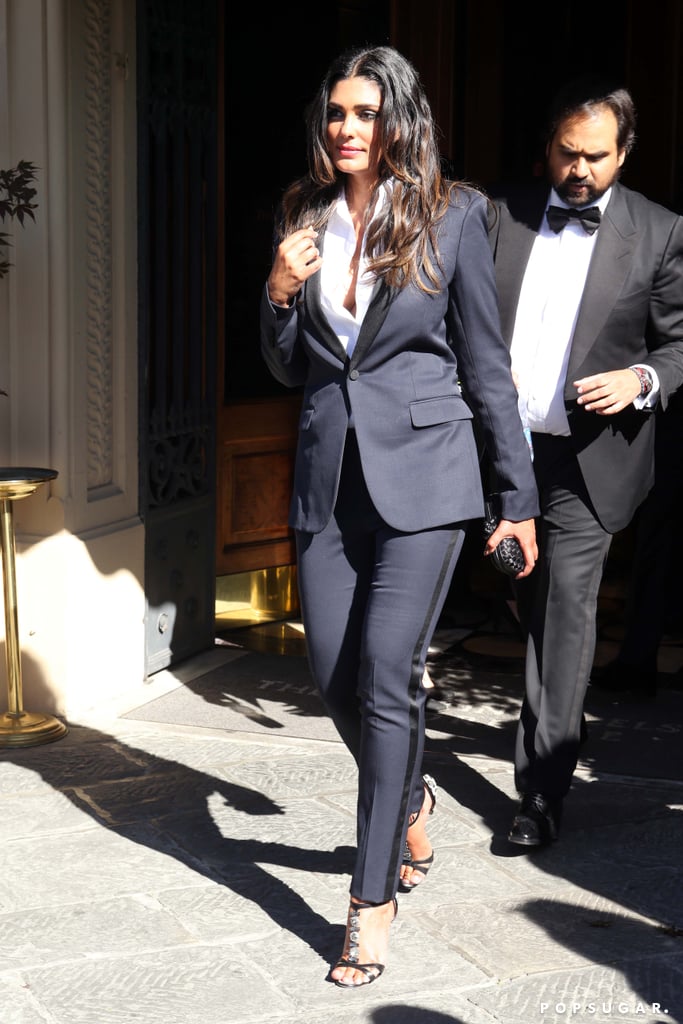 Rachel Roy sported a fitted tuxedo for the event.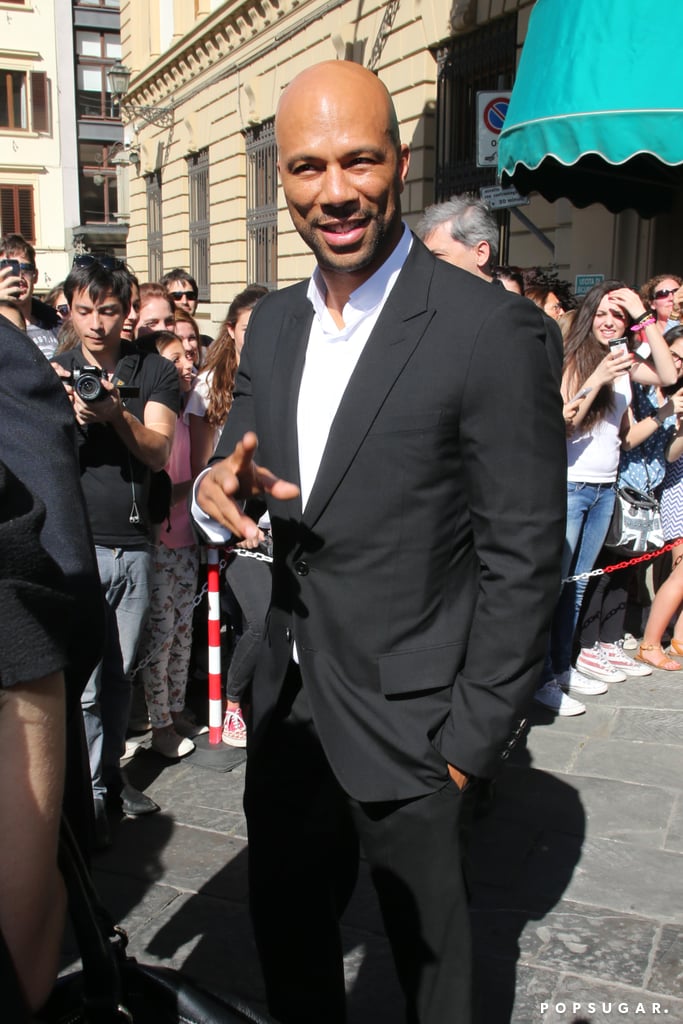 Common struck a pose while leaving his hotel.
Brittny Gastineau and her date headed to the wedding [11].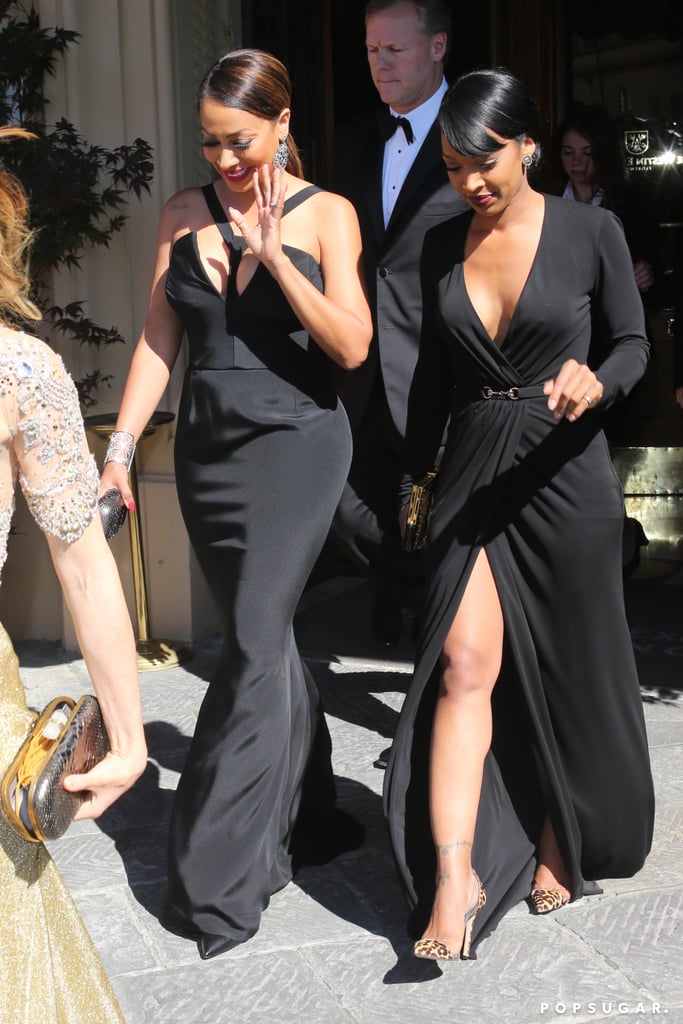 LaLa Anthony left her hotel for the wedding [12] reception.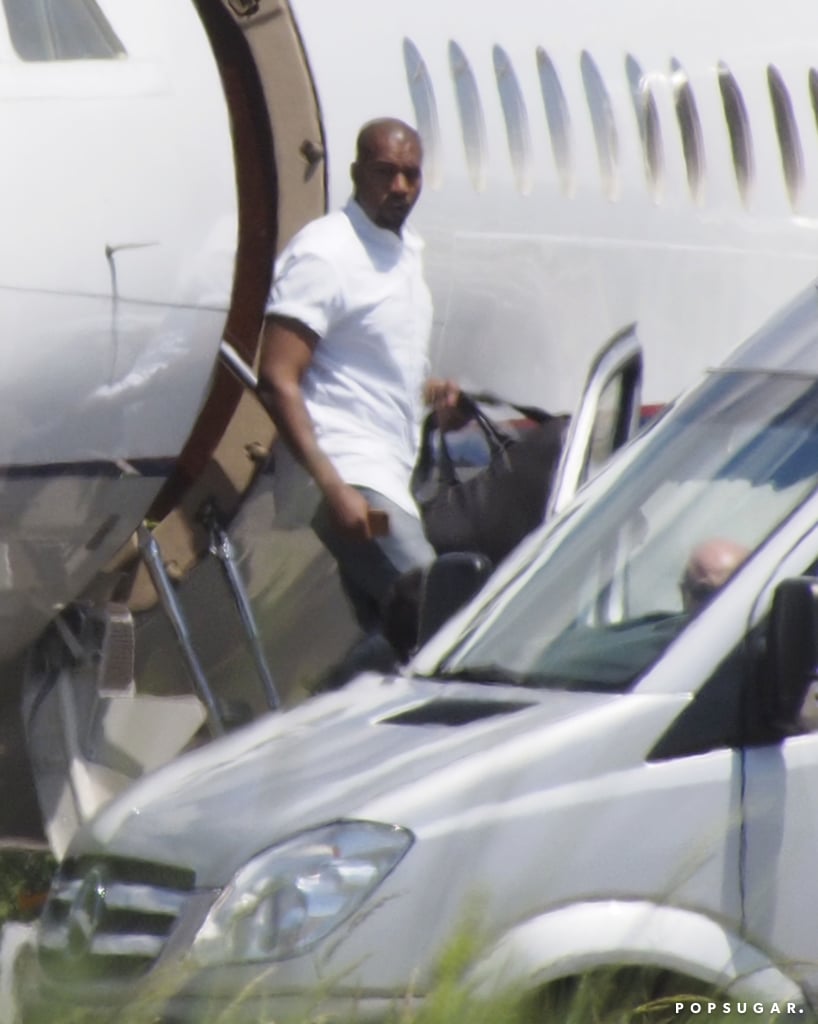 Kanye West [13] landed in Florence in his own jet.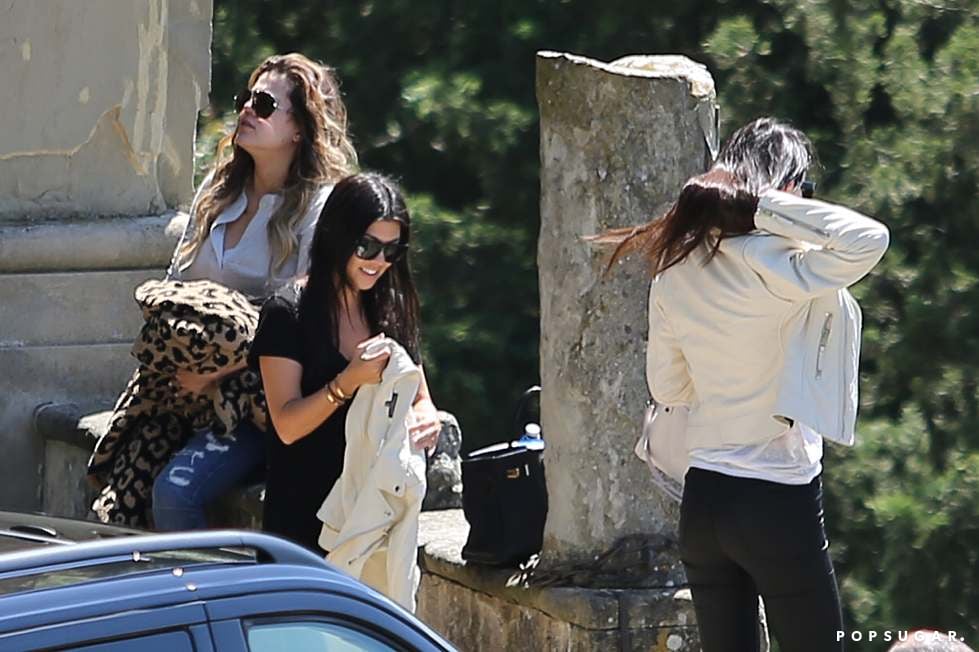 Khloé, Kourtney, and Kendall arrived in Florence.
Kim arrived with her mother in Florence.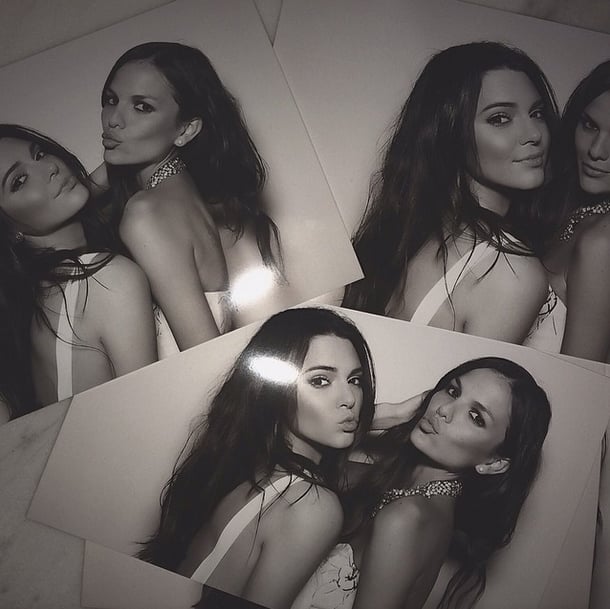 Kendall Jenner shared a few of her wedding [14] photo-booth snaps.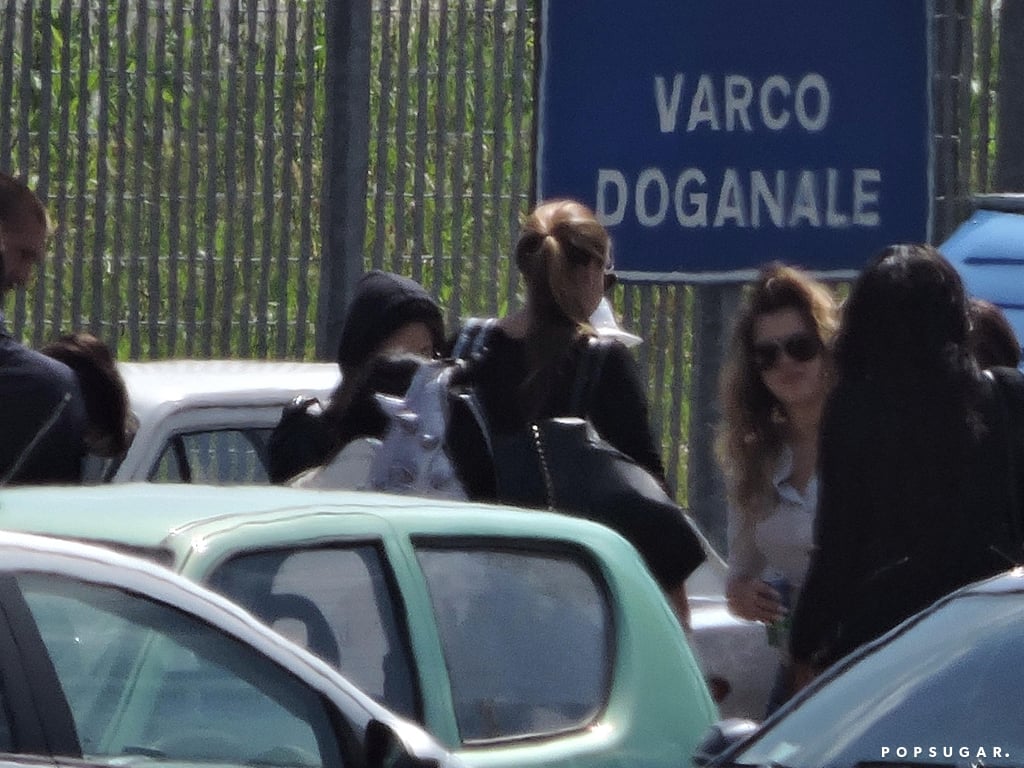 Khloé chatted with her family after landing in Florence.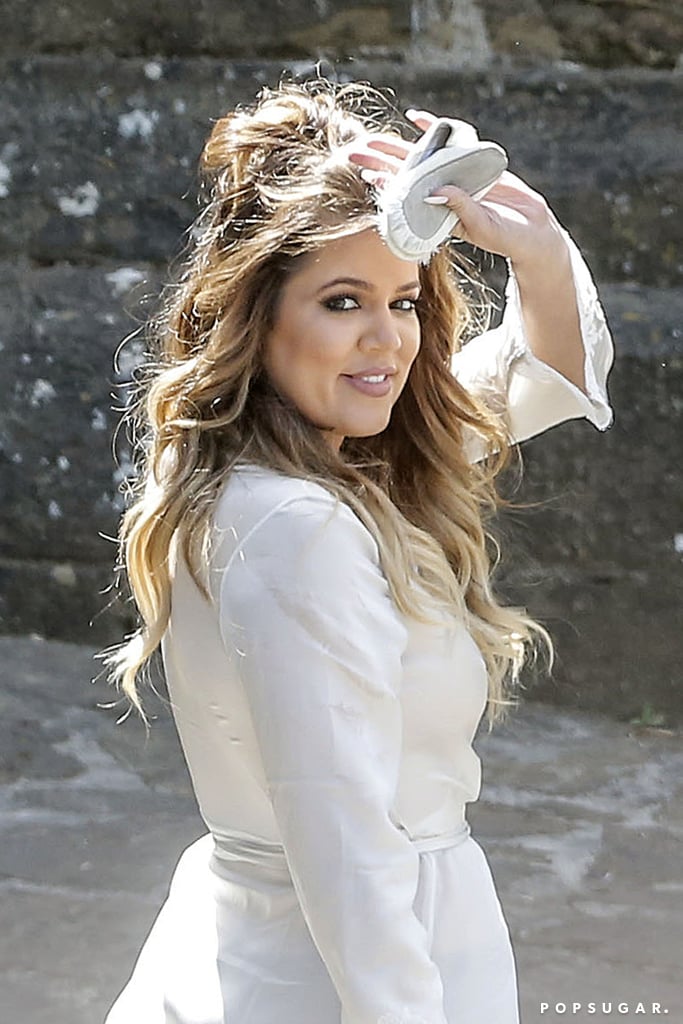 Khloé Kardashian wore a white robe before the wedding [15].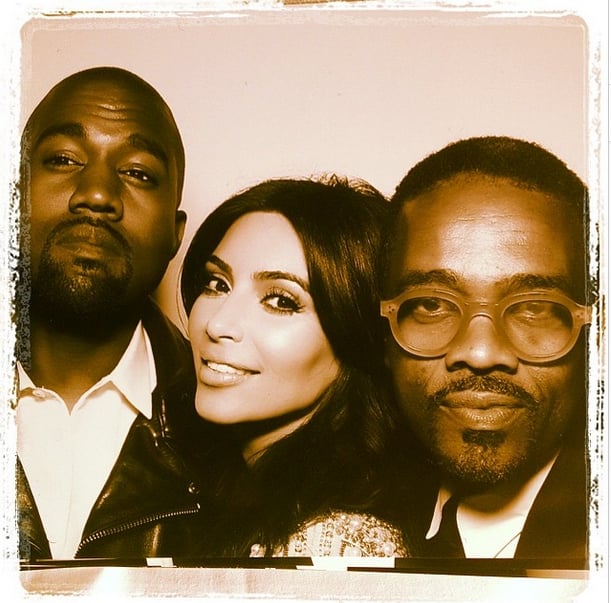 Tony Williams took a picture with Kim and Kanye in the wedding [16]'s photo booth.