Kim Kardashian [1] and Kanye West [2]'s wedding weekend [3] has officially begun! Kim and Kanye were joined by Kim's family — including Khloé and Kourtney Kardashian and Kendall and Kylie Jenner — to attend a special reception at the Chateau de Wideville (aka designer Valentino Garavani's Parisian home) on Friday. The family was all dressed in their finest frocks, with Kim wearing a cleavage-baring silver gown and Kanye dressed in a blue suit. Once the family arrived at the chateau, Kendall, Kylie, and Khloé turned the gardens into a photo shoot location by snapping lots of pictures for Instagram. After their reception, Kim changed into a low-cut white Maison Martin Margiela dress and the group moved onto Versailles for a private guided tour of the famed grounds as well as a lavish pre-wedding dinner where they were serenaded by Lana Del Rey.
On Thursday night, Kim got into celebration mode with a girls-only "last supper" [4] with her female pals and relatives. The group went to dinner in the City of Light before darting to various tourist locations for some impromptu nighttime sightseeing.
Source: Instagram user privategg [5]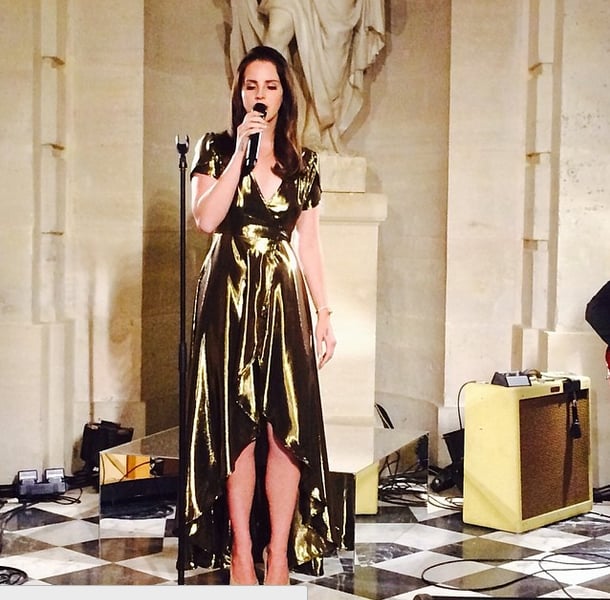 Lana Del Rey performed.
Source: Instagram user privategg [6]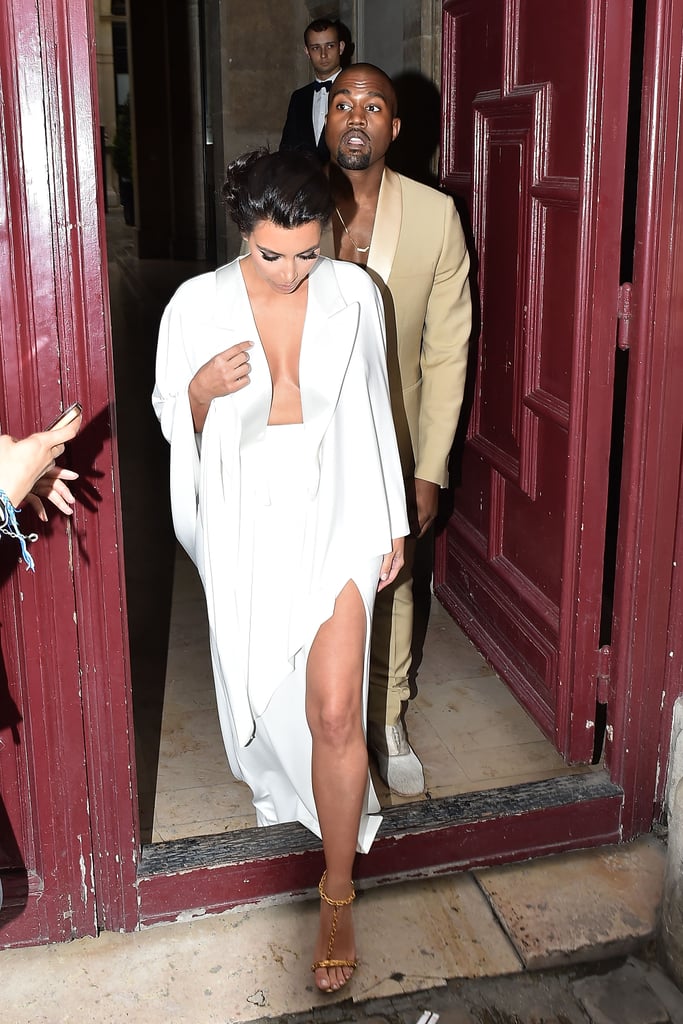 Kim changed into a white dress for another round of festivities.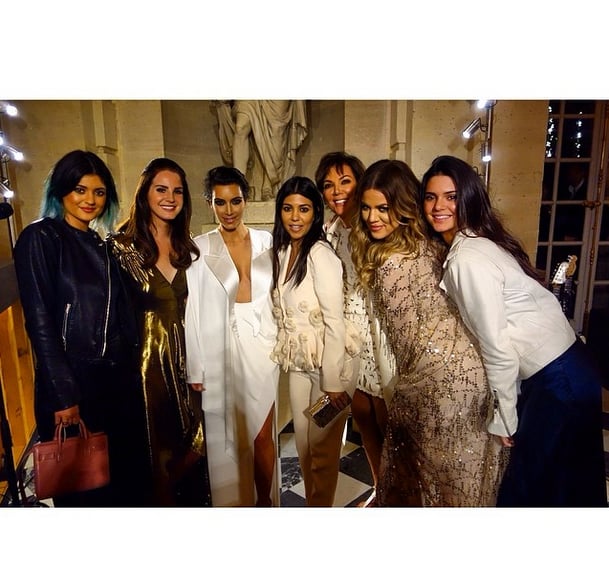 Kim and her family posed for snaps inside Valentino's mansion.
Source: Instagram user privategg [7]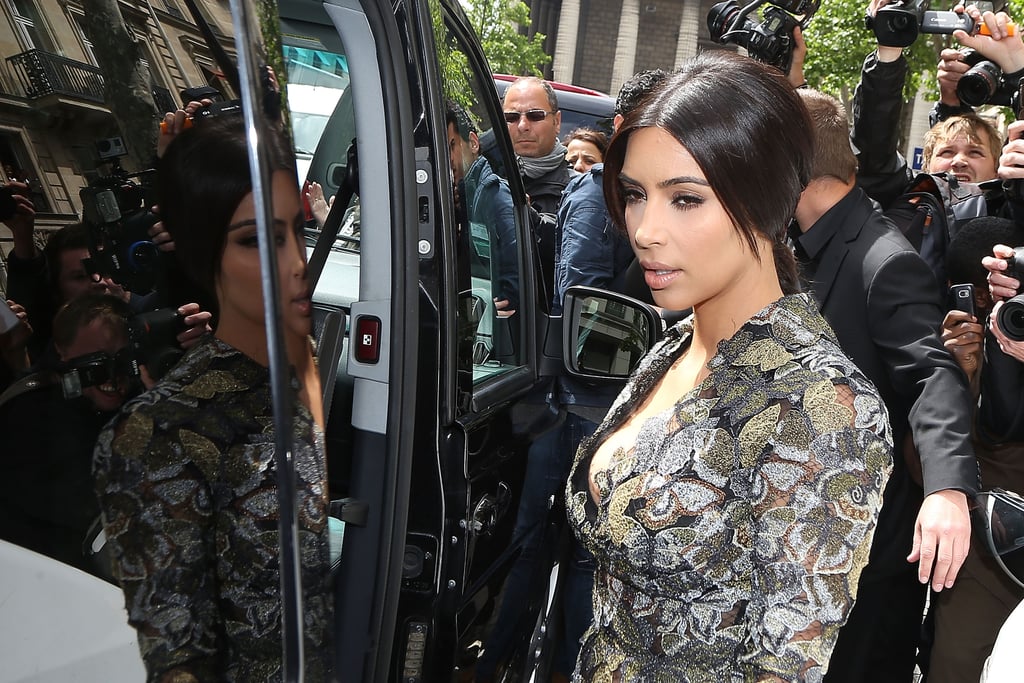 Kim prepared to depart for Chateau de Wideville in a gray number.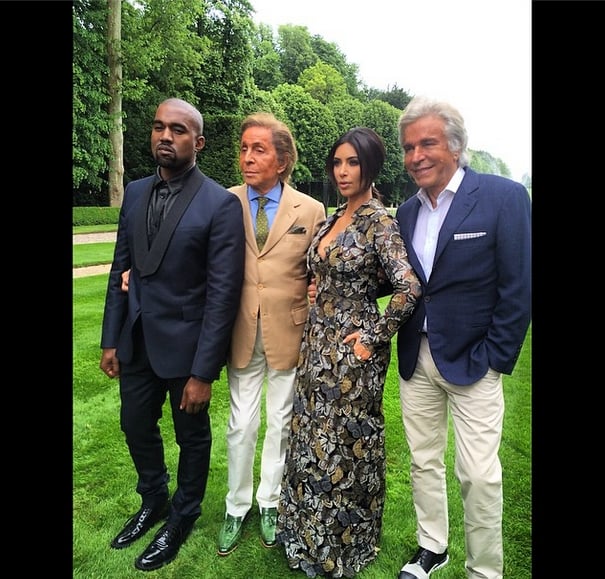 When Kim and Kanye arrived at Valentino's mansion, they snapped pictures in the gardens.
Source: Instagram user privategg [8]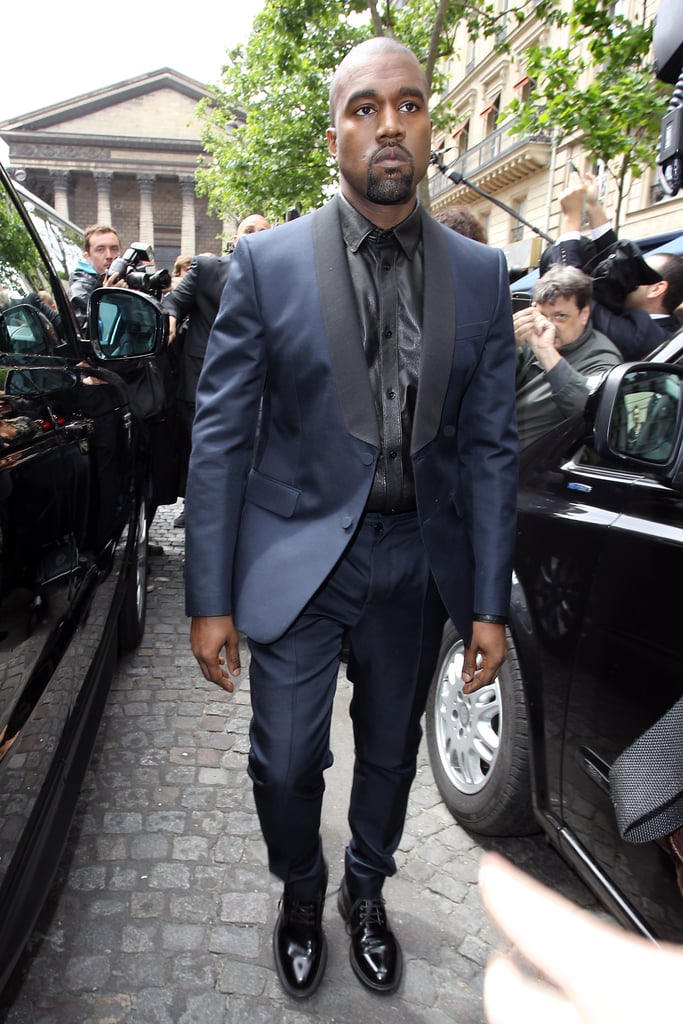 Kanye wore a blue suit.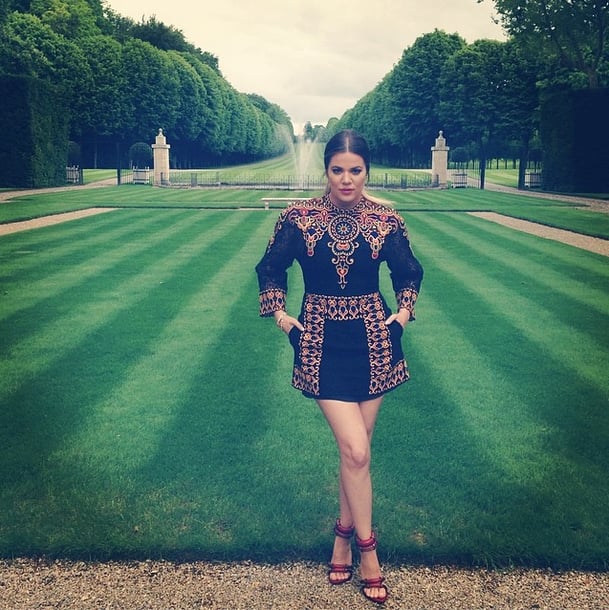 Khloé Kardashian posed in the Chateau de Wideville's gardens.
Source: Instagram user khloekardashian [9]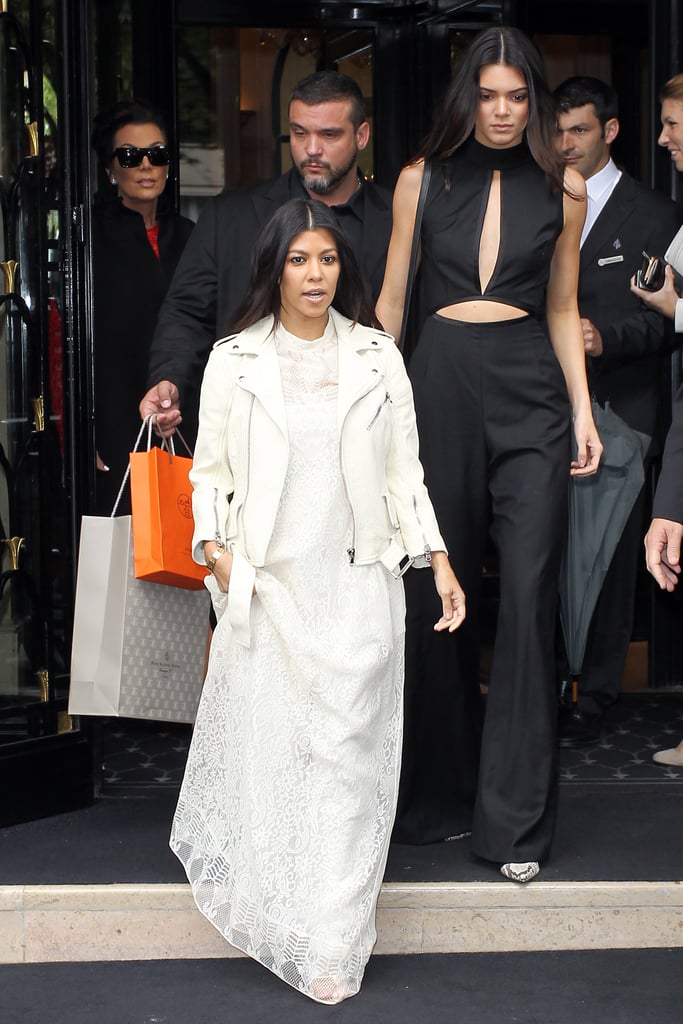 Kourtney Kardashian joined Kendall and Kris Jenner for the event.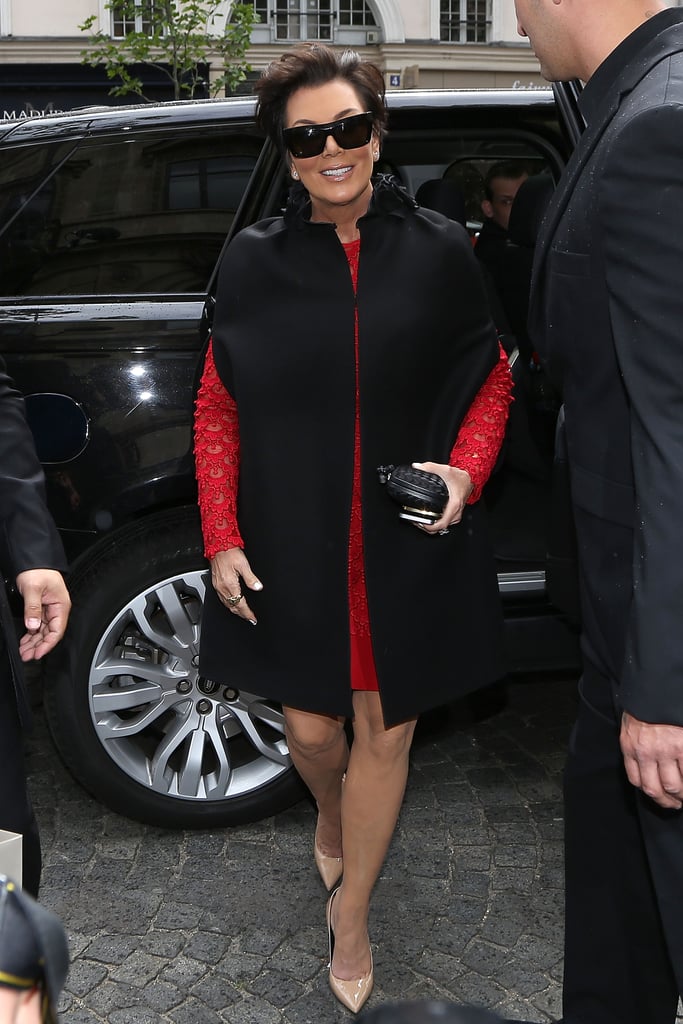 Kris smiled for the cameras.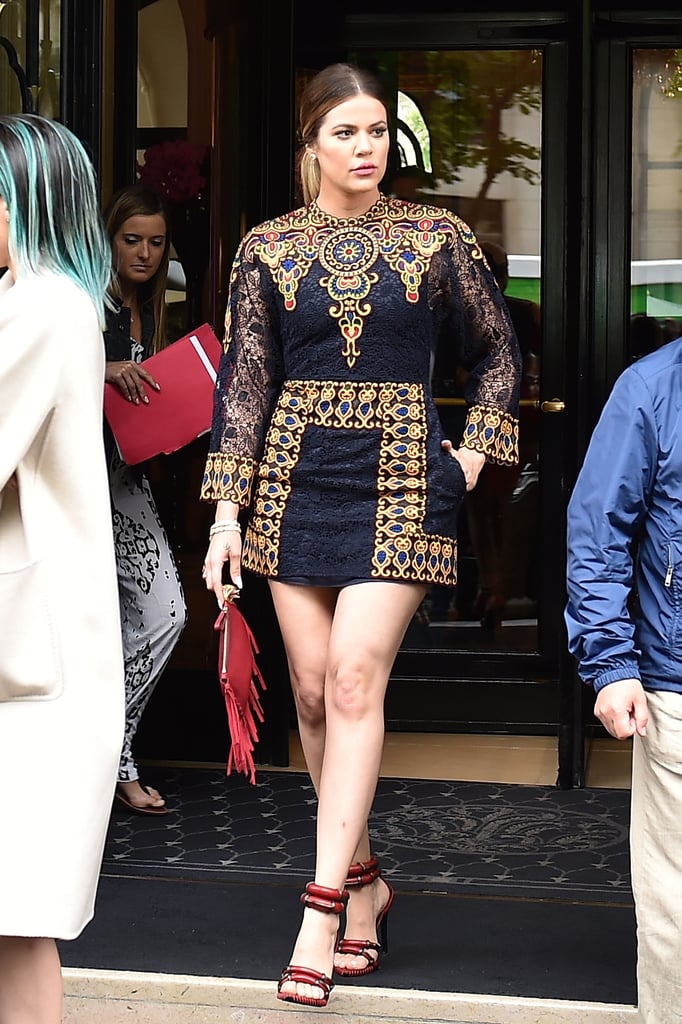 Khloé wore an interesting dress.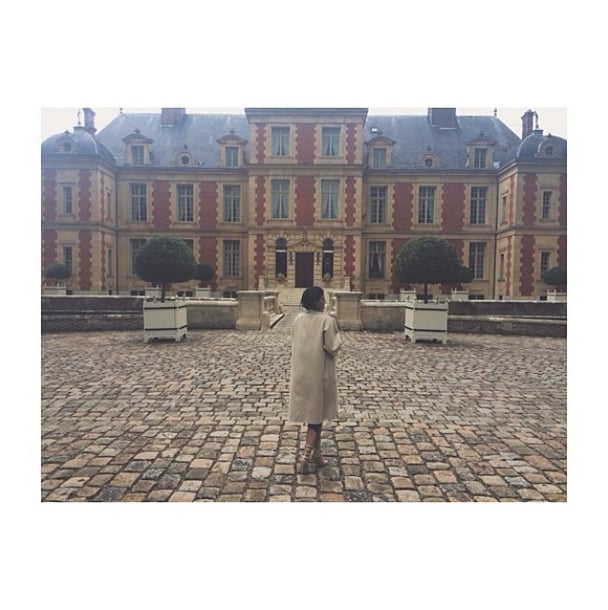 Kylie Jenner shared snaps outside the chateau.
Source: Instagram user kyliejenner [10]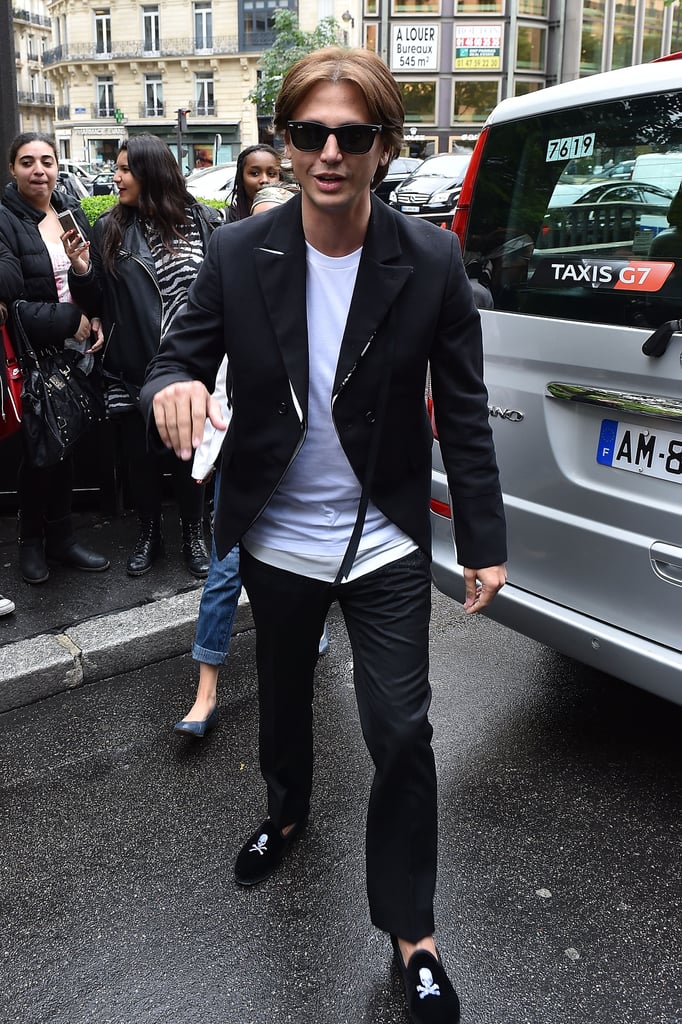 Jonathan Cheban made his way through fans.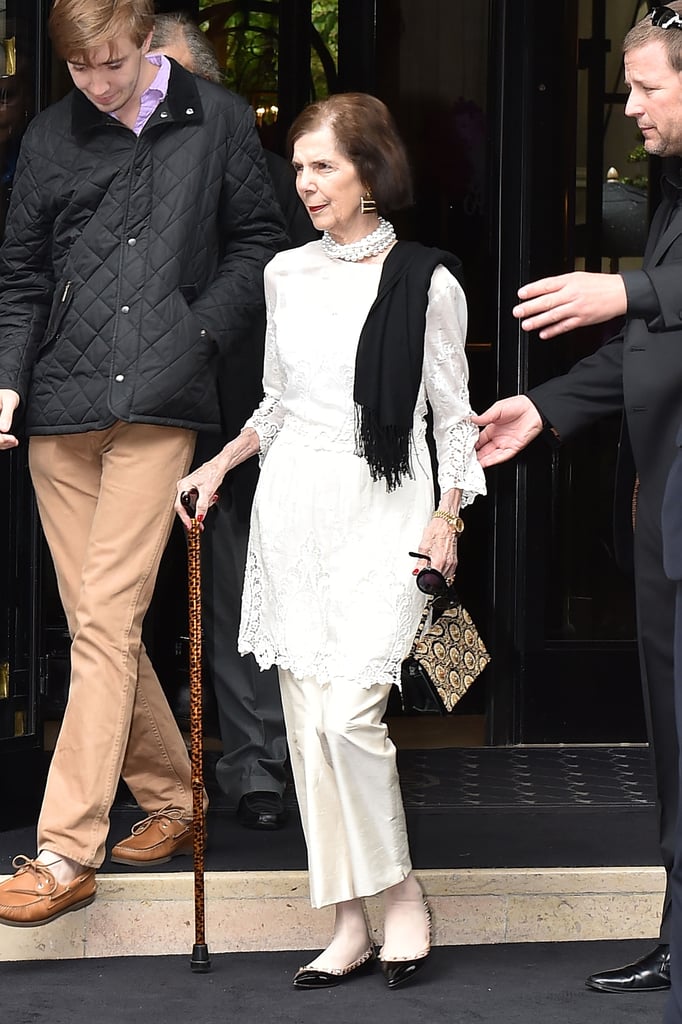 Kris Jenner's mother, Mary Jo Shannon, prepared to leave for the chateau.