Kim Kardashian With Richard Lugner at the Vienna Ball 2014
Inside Kim Kardashian's Awkward $500,000 Date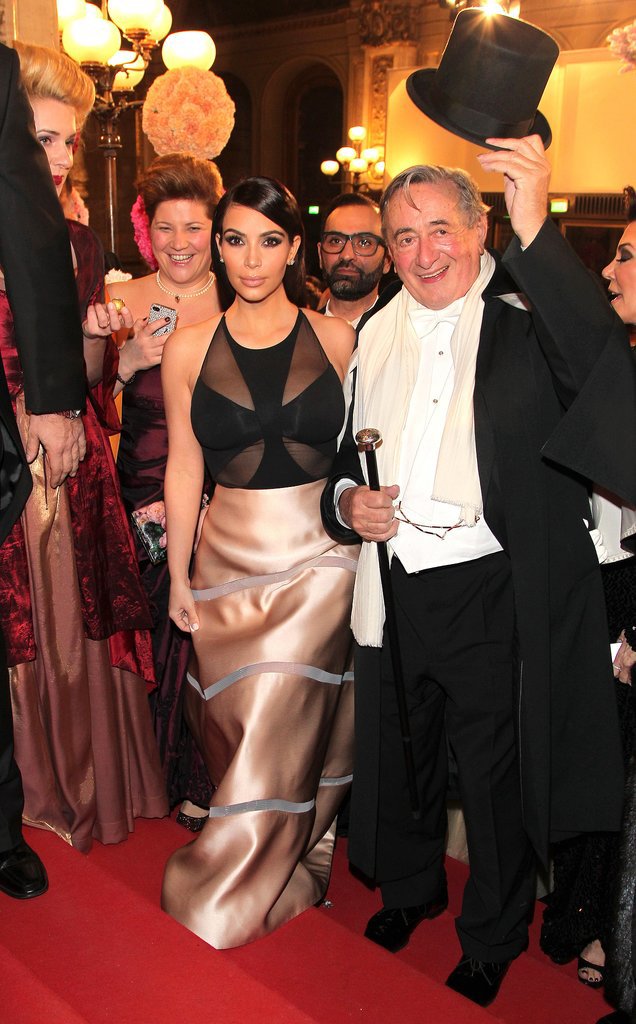 What's Your Reaction?
0
0
0
0
0
0
1
Inside Kim Kardashian's Awkward $500,000 Date
While Kanye West was hitting up fashion shows in Paris, Kim Kardashian traveled to Austria to take part in the annual Vienna Ball on Thursday. Kim, along with her mother, Kris Jenner, was at the ball as a guest of Austrian businessman Richard Lugner, who has a history of bringing sexy stars to the ball. (He previously brought Paris Hilton, Pamela Anderson, and Carmen Electra.) Kim was reportedly paid $500,000 for the appearance, but Richard was allegedly unhappy with his date, complaining that she wouldn't dance with him and that she was being "annoying." The businessman reportedly said in a press conference about his date that Kim was busy filming and that he thought that "she should be with (him) and not anywhere else that is not agreed upon." And this was all before the ball even started. According to TMZ, there is a good reason behind Kim's less-than-excited demeanor at the ball, as some sort of Austrian celebrity named Chris Stephan greeted Kim in full blackface and a white tuxedo and tried to pretend he was Kanye. As if that's not bad enough, another guest approached her to dance and used the N-word when saying he wanted to dance to her while the orchestra was playing "N*gg*s in Paris." Yikes. On Friday, Chris issued an apology on his Facebook page, saying, through translation, that he wanted to "apologize to those who felt under attack."
TMZ's report also claimed that Kim complained about Richard, saying he would inappropriately and aggressively grab her and kept asking her to ditch her security team so that they could be alone. Kim allegedly left the ball early after staying for an hour and a half. Despite all the reports, we will soon find out what really went down as everything was reportedly captured by the cameras for Keeping Up With the Kardashians.
Latest