Today just so happens to be National Elephant Appreciation Day, so we though we'd revisit a time where an elephant did not appreciate having its photo taken. Kim Kardashian [1] and her family embarked on a tropical vacation in Thaliand earlier this year, a trip that was featured in three episodes of their reality show Keeping Up With the Kardashians. True to form, Kim shared tons of selfies from the trip [2] — including a few sexy bikini snaps [3] — but one of them never quite made it to Instagram. During her family getaway, Kim was spotted trying to snap a selfie with a baby elephant. With the animal trainer, the KUWTK film crew, and her mom, Kris Jenner, standing by, Kim's selfie efforts were thwarted when the elephant grabbed and blew air in her hair, almost as if it was trying to say, "No pictures please." Keep reading to see Kim's selfie fail in action.
Everything started out fine, and Kim was all, "Say cheese!"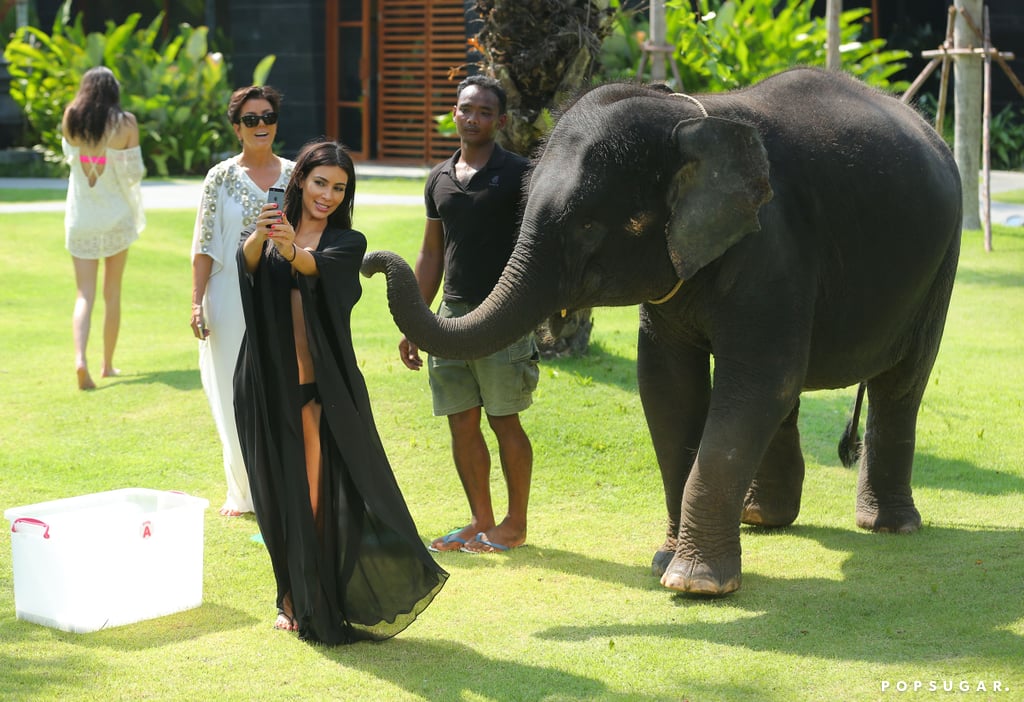 Then the elephant was like, "I said no photos!"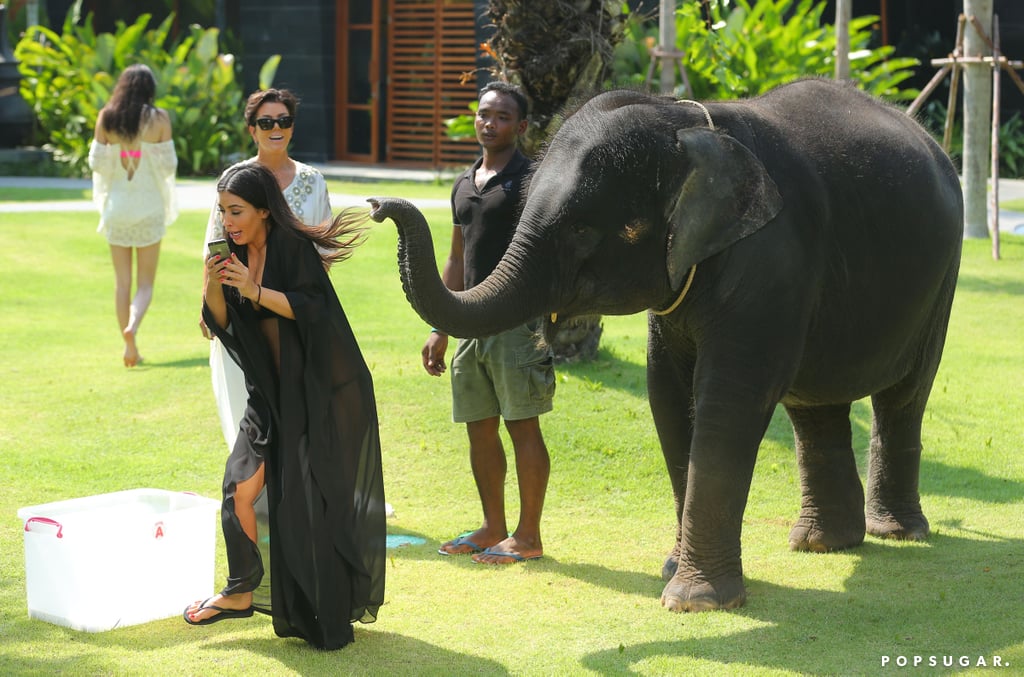 Kim ran away, Kris cracked up, and the elephant and his trainer remained unfazed.