Kim Kardashian and Kanye West are set to tie the knot [1] in Italy this weekend. The location has been (sort of) secured, the dresses have been chosen, and the invitations have been sent [2]; but before we gear up for what is sure to be the wedding [3] of the year, we can't help but reflect on that other time Kim got married — you know, that one time she wed basketball player Kris Humphries in a lavish Montecito, CA ceremony (and divorced 72 days later [4]).
Kim and Kris got married back in August 2011, and even though they split soon after, their over-the-top wedding [5] still made for an amazing TV special on E! that aired over two nights in October. The couple even went on to renew their vows ahead of the special small-screen event. Kim and Kris managed to pack a lot of living and partying into their two-month marriage, and their over-the-top ceremony was attended by lots of other couples who have since parted ways, like Ryan Seacrest [6] and Julianne Hough, Eva Longoria [7] and Eduardo Cruz, and even Kim's own sister Khloé Kardashian and her then-husband, Lamar Odom. Before we celebrate Kim and Kanye's nuptials, let's take a look back at Kim's previous wedding ceremony.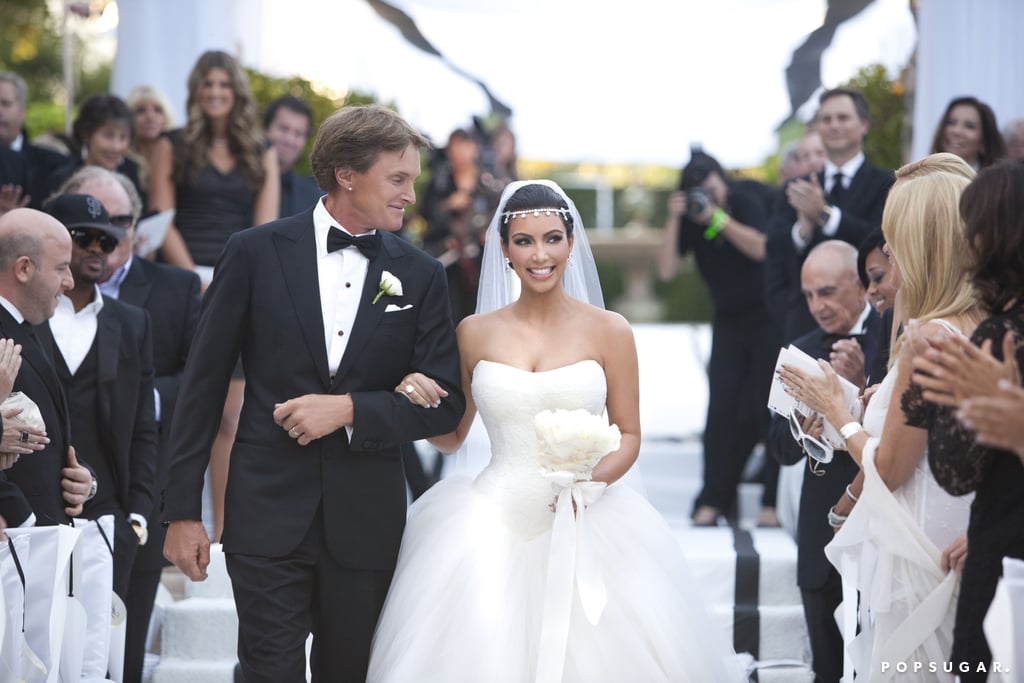 Bruce Jenner walked Kim down the aisle.
Party People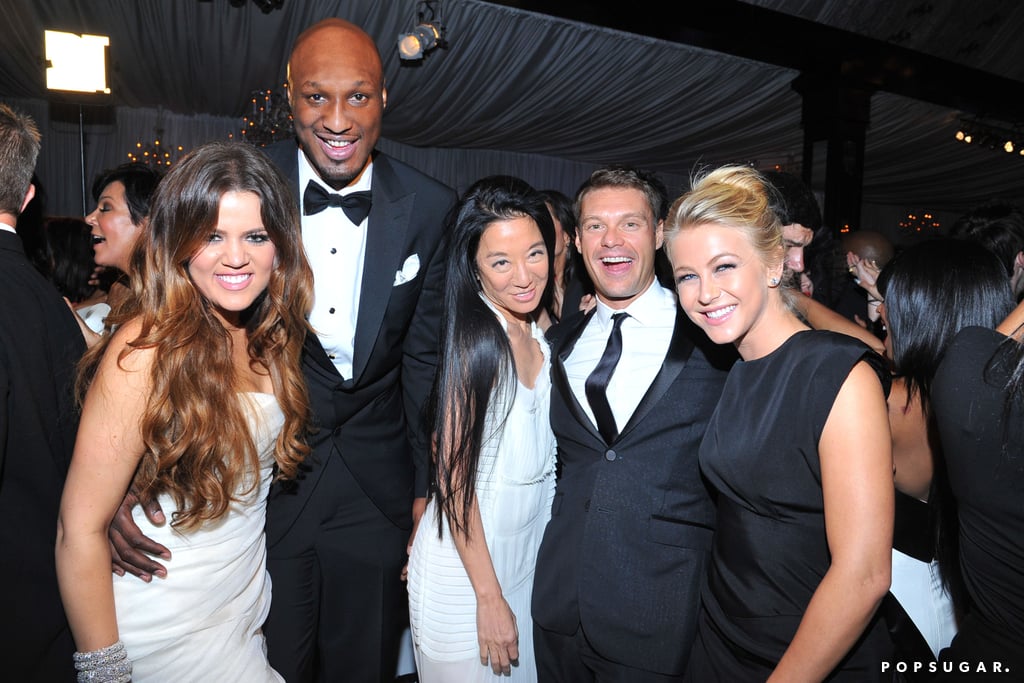 Khloé Kardashian and Lamar Odom posed with then-couple Ryan Seacrest [8] and Julianne Hough and Kim's wedding [9] dress designer, Vera Wang.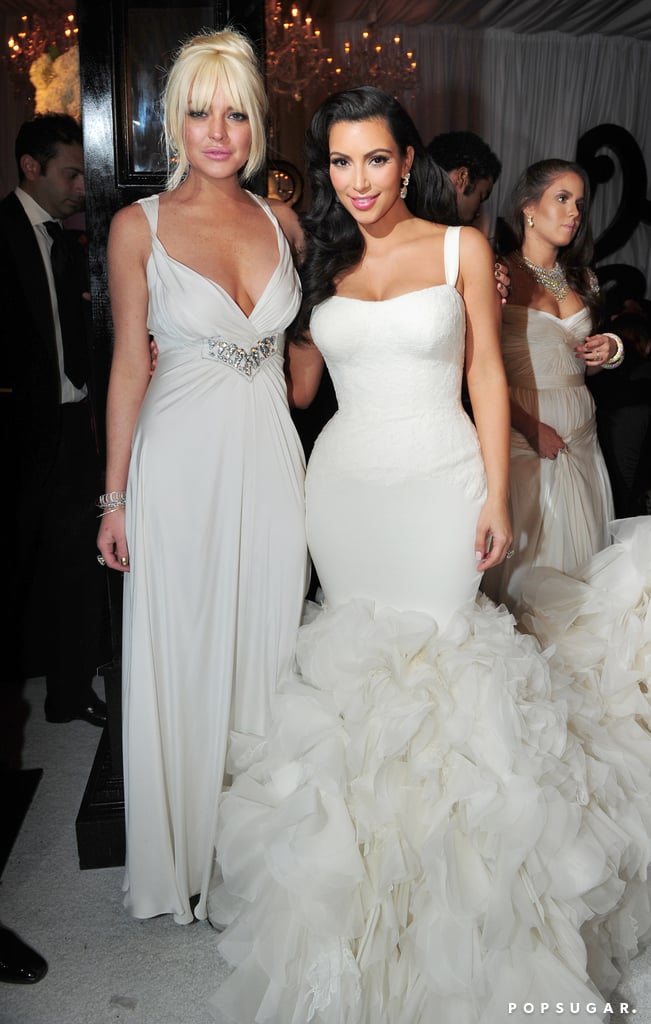 A blond Lindsay Lohan [10] posed with the woman of honor.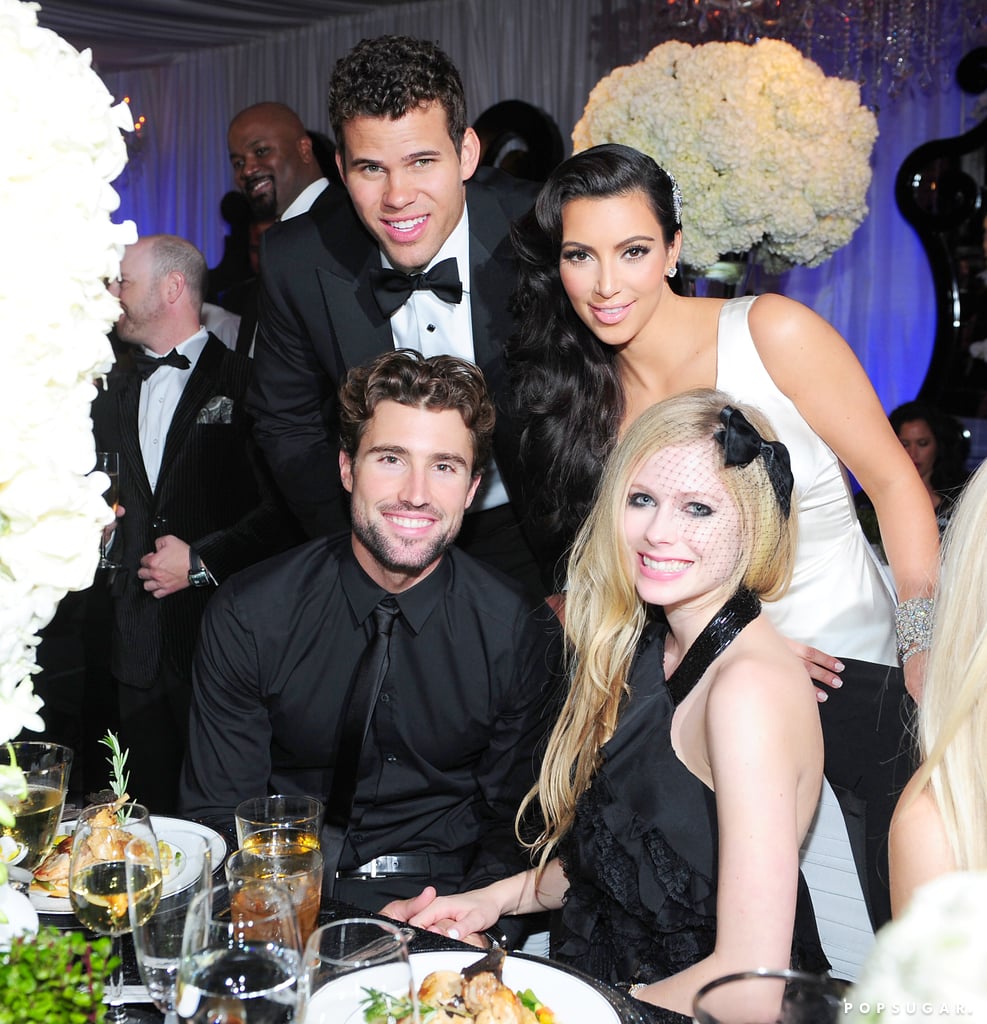 Brody Jenner brought then-girlfriend Avril Lavigne [11] as his date.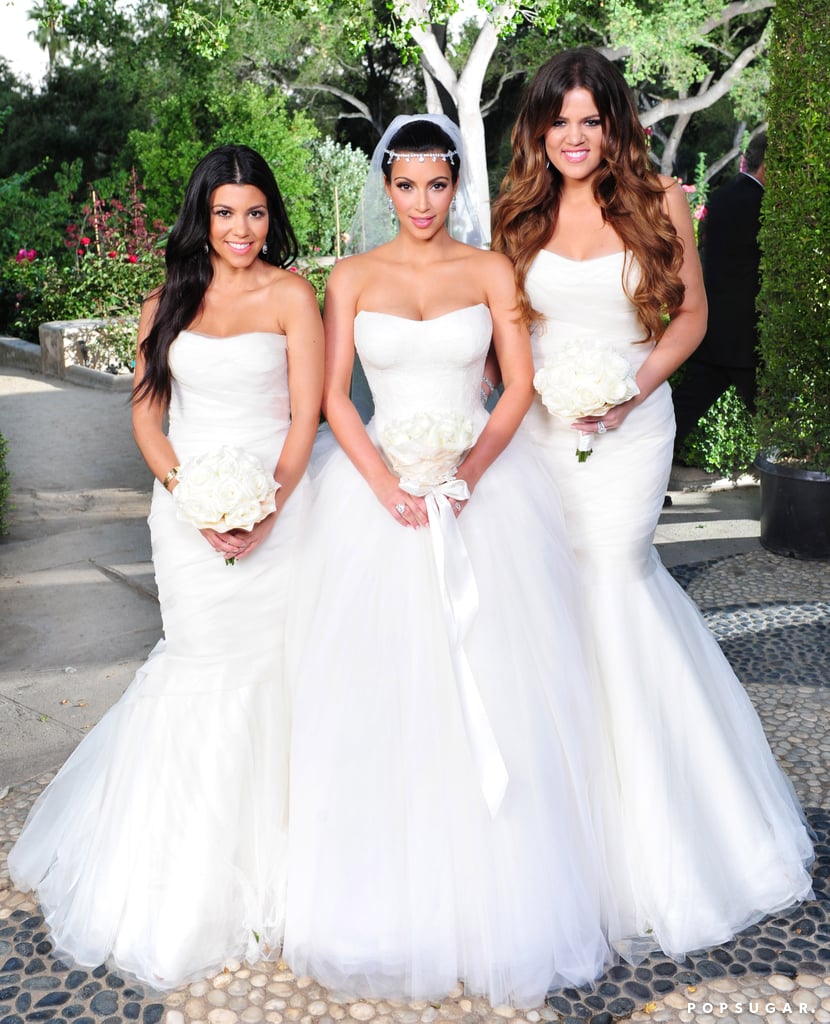 Kim decked her bridesmaids — sisters Khloé and Kourtney — in their own white Vera Wang gowns.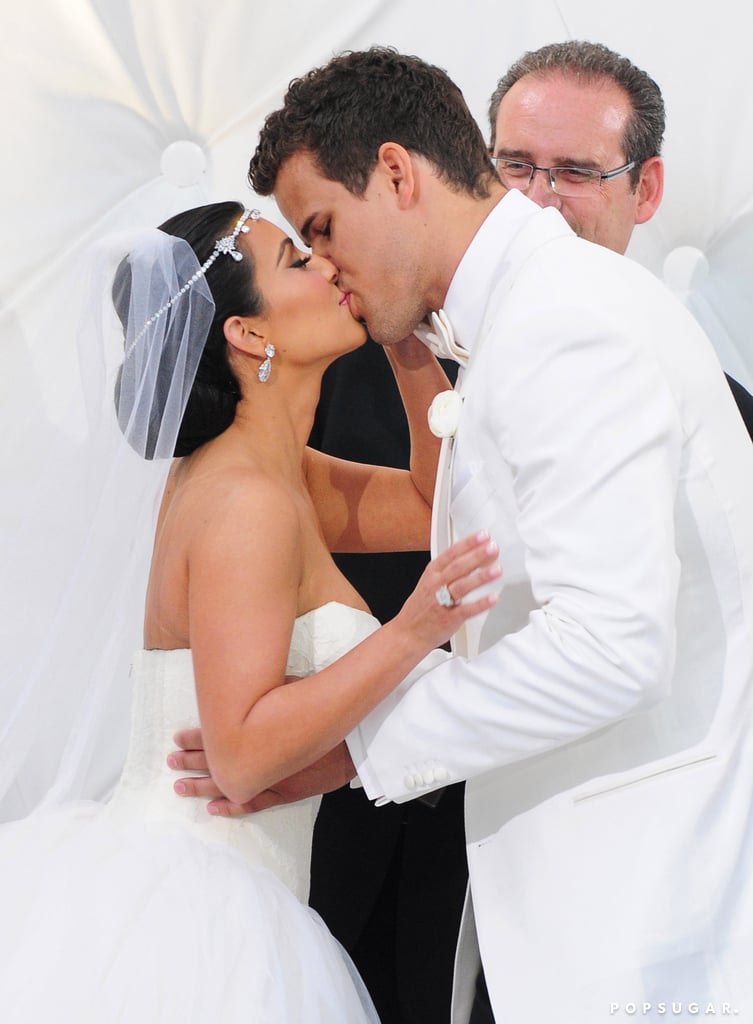 Kim and Kris kissed at the end of their ceremony to seal the deal.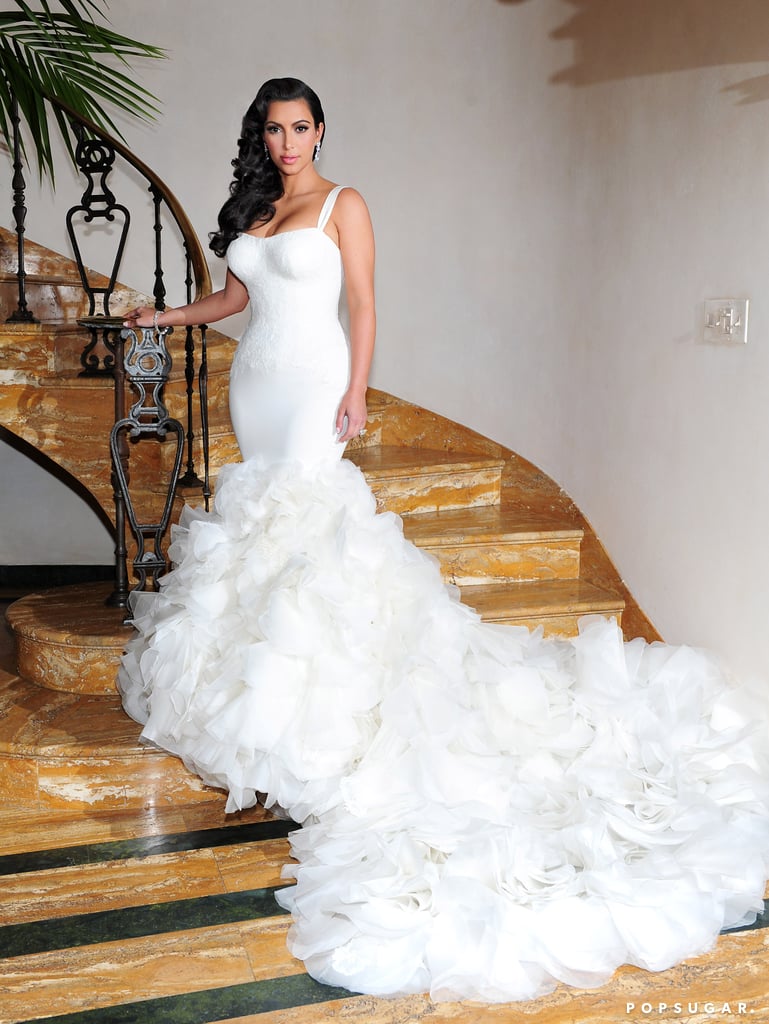 Kim said this Vera Wang gown was actually her favorite of the three.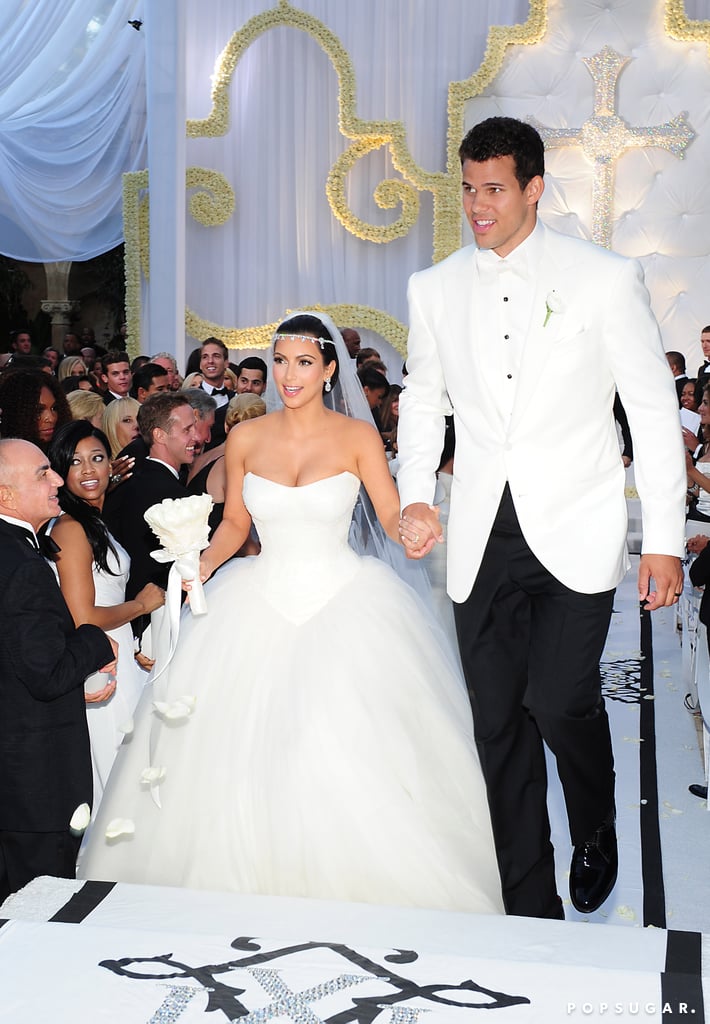 Kim and Kris greeted their guests.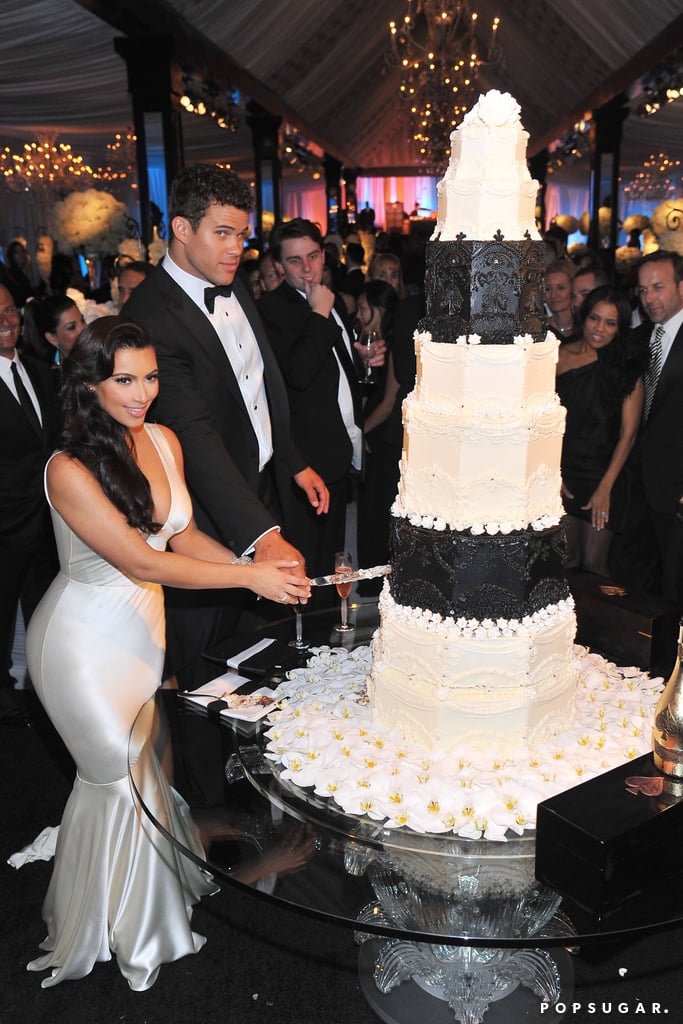 They cut their enormous wedding [12] cake.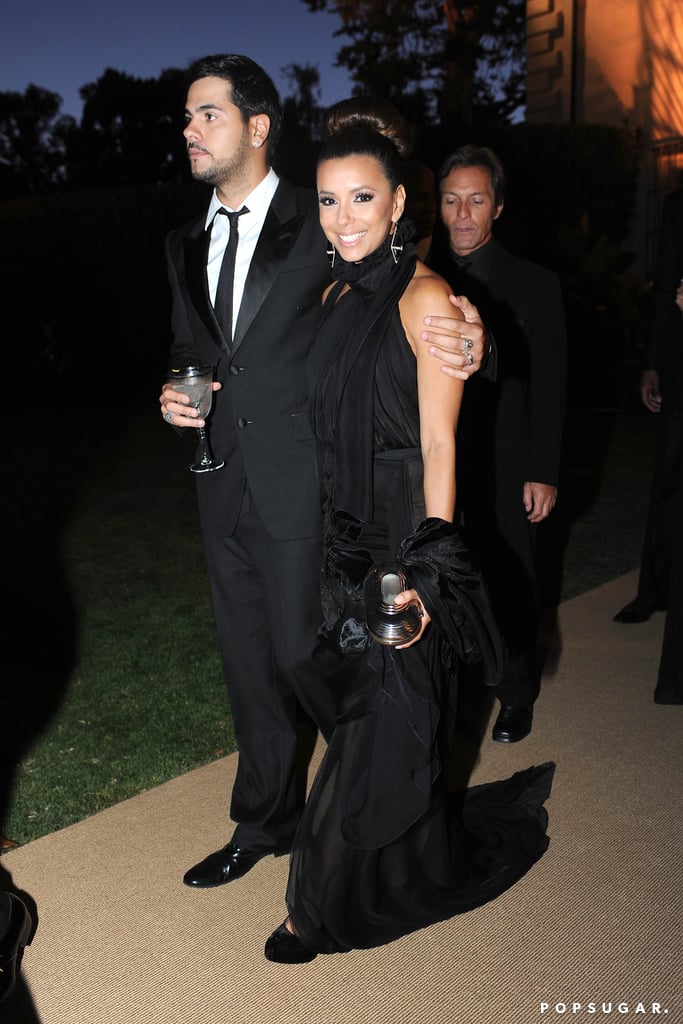 Eva Longoria [13] brought her then-boyfriend, Eduardo Cruz, along for the festivities.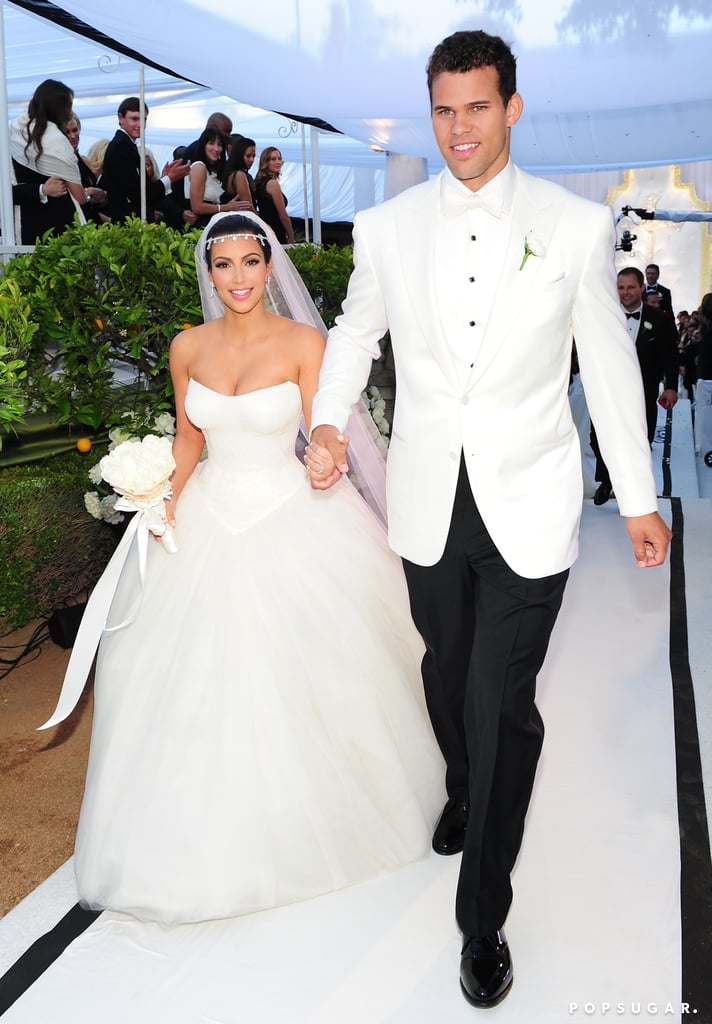 Kim and Kris were beaming after their ceremony.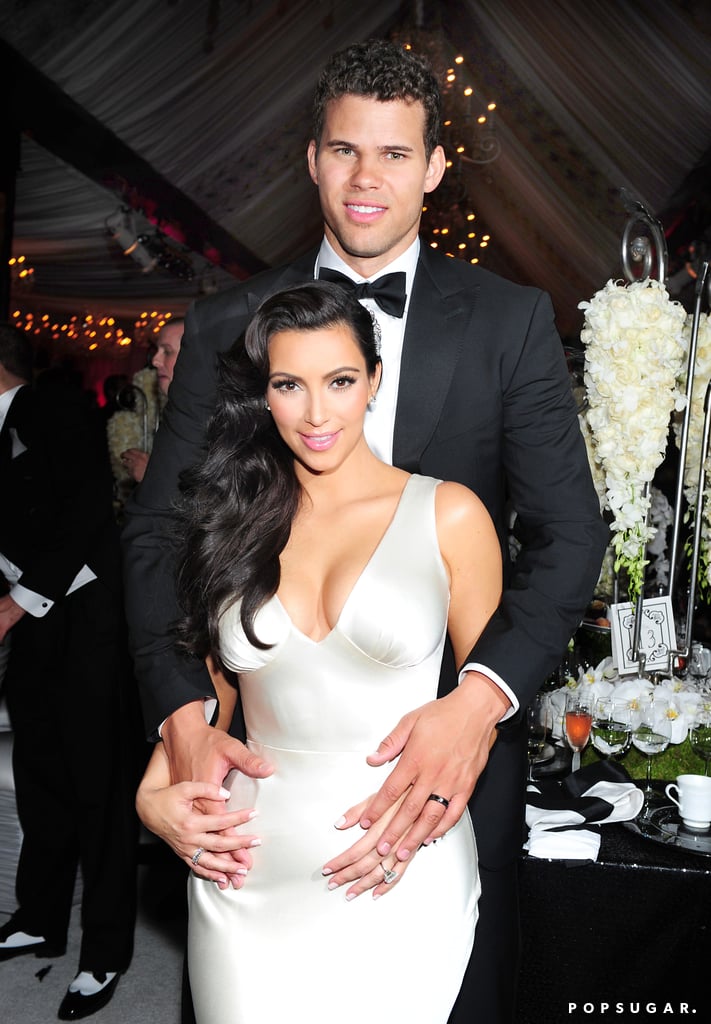 Kim showed off dress number three while Kris had a costume change of his own.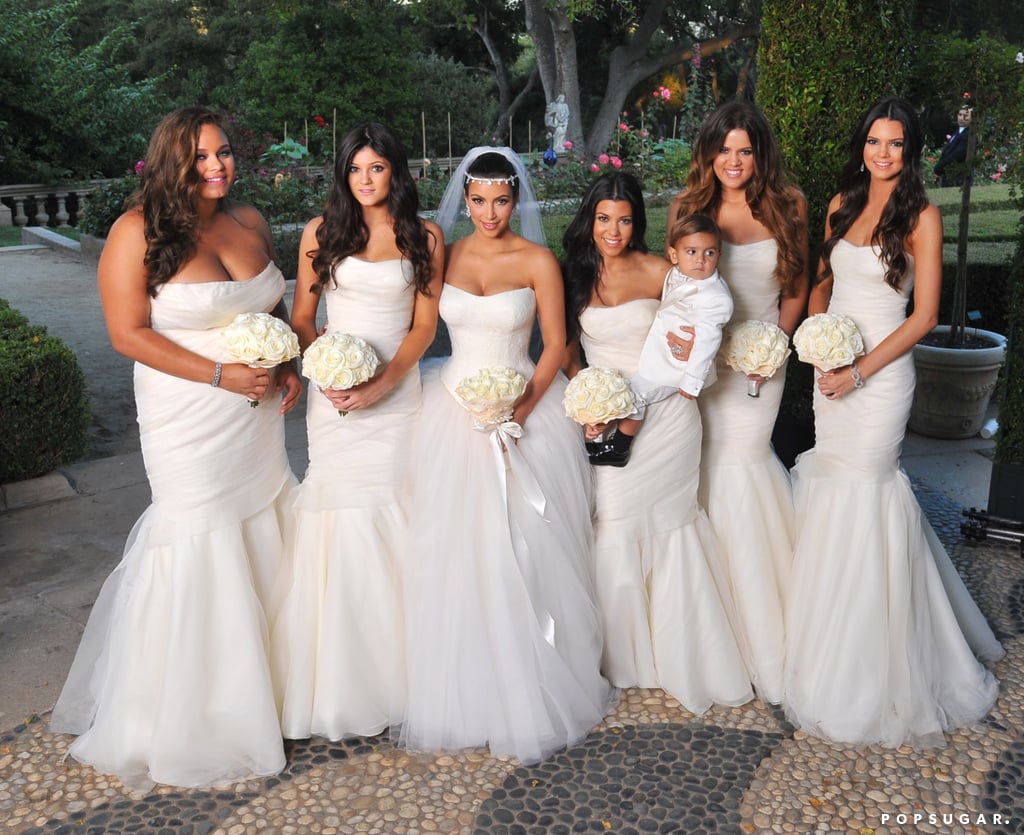 Kim posed with her bridesmaids: sisters Khloé and Kourtney Kardashian and Kylie and Kendall Jenner, plus Kris Humphries's sister Kaela.