Source: Getty / GVK/Bauer-Griffin [1]
Kris Jenner and Bruce Jenner sparked rumors that they had rekindled their romance [2] when they were spotted holding hands after a family trip to Thailand.
The Duke and Duchess of Cambridge are both big fans [3] of UK's version of The Apprentice.
Disney star Allie DeBerry has agreed to go to prom with a Michigan teen [4] if his tweet "proposal" got 1,500 retweets on Twitter. (Spoiler alert: he got the retweets!)
Trending: here's how to tell if you're a basic b*tch:
The shooter at Fort Hood [5] who killed four people, including himself, on Wednesday has been identified as an Iraq veteran who was being treated for PTSD.
Nigella Lawson [6] has been barred from entering the US [7] after she admitted to using cocaine, although she has never been convicted of any drug use.
A lengthy rant from an anonymous former personal assistant [8] is setting Hollywood abuzz as people speculate who her employer was. Here's what we know: she's a "household name" actress with a kid and possibly a production company.
Tip: here's how to avoid pissing off employees at Chipotle [9].
Apparently, Marilyn Monroe used to work out [10] in jeans (!) and a terrycloth bikini top. To be fair, they didn't have cute yoga pants back then
The first cast photo for Girl Meets World [11] has been released, and it's sure to get you excited.
Greta Gerwig says that How I Met Your Father [12] will be "different" from How I Met Your Mother.
Janelle Monáe covered David Bowie's "Heroes" for a Pepsi ad [13], and it's great!
Your daily dose of cute: this bulldog is being very helpful.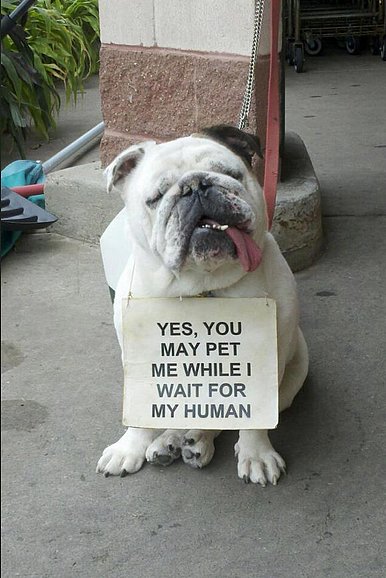 Source: Imgur [14]